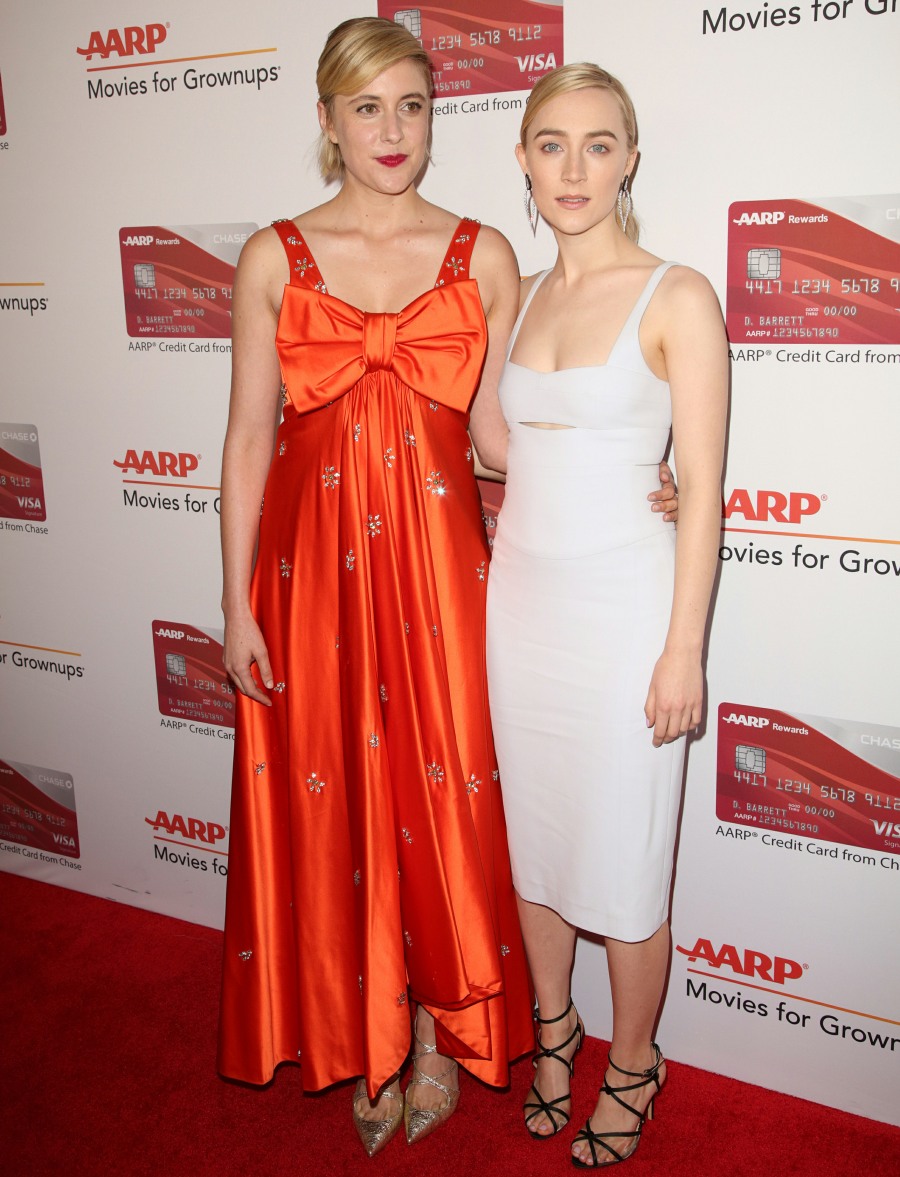 I haven't subscribed to InStyle in years, so I don't know if they do those "awards season style story" features like they used to. I always loved those – they would put all of the fashion photos of an actress's awards-show and promotional appearances all together, and you could analyze what "story" she was telling throughout the awards season with her fashion. I mention this because I feel like Greta Gerwig and Saoirse Ronan's awards season style story has gone from "wow, we're the brilliant little film which is getting so much buzz" to "we're going to lose everything, aren't we."
These are some photos of Greta and Saoirse Ronan at the Oscar luncheon and the AARP's Movies for Grownups Awards over the past few days. Both women looked terrible at both events, let's be real. We just think Saoirse looks okay because the cut of her dresses are flattering, but really, she's just phoning it in at this point. At the Oscar luncheon, Saoirse wore Cushnie et Ochs and Greta wore Chanel. What's with the orange on Saoirse? WHY? And why did Greta do orange – with that gigantic boob bow – at the AARP event?
Anyway, this is just a reminder that Greta and Saoirse are here, they're around and they're still promoting Lady Bird, which is still one of the best films of the past year. It does not involve sex with a fish man or an enormously problematic script. It's just a small, lovely story about a mother and daughter navigating the awkward teenage years. It's thoughtful and sweet and beautiful. And it's not going to win any Oscars. And that's sad.
This is like The Orange of Sadness.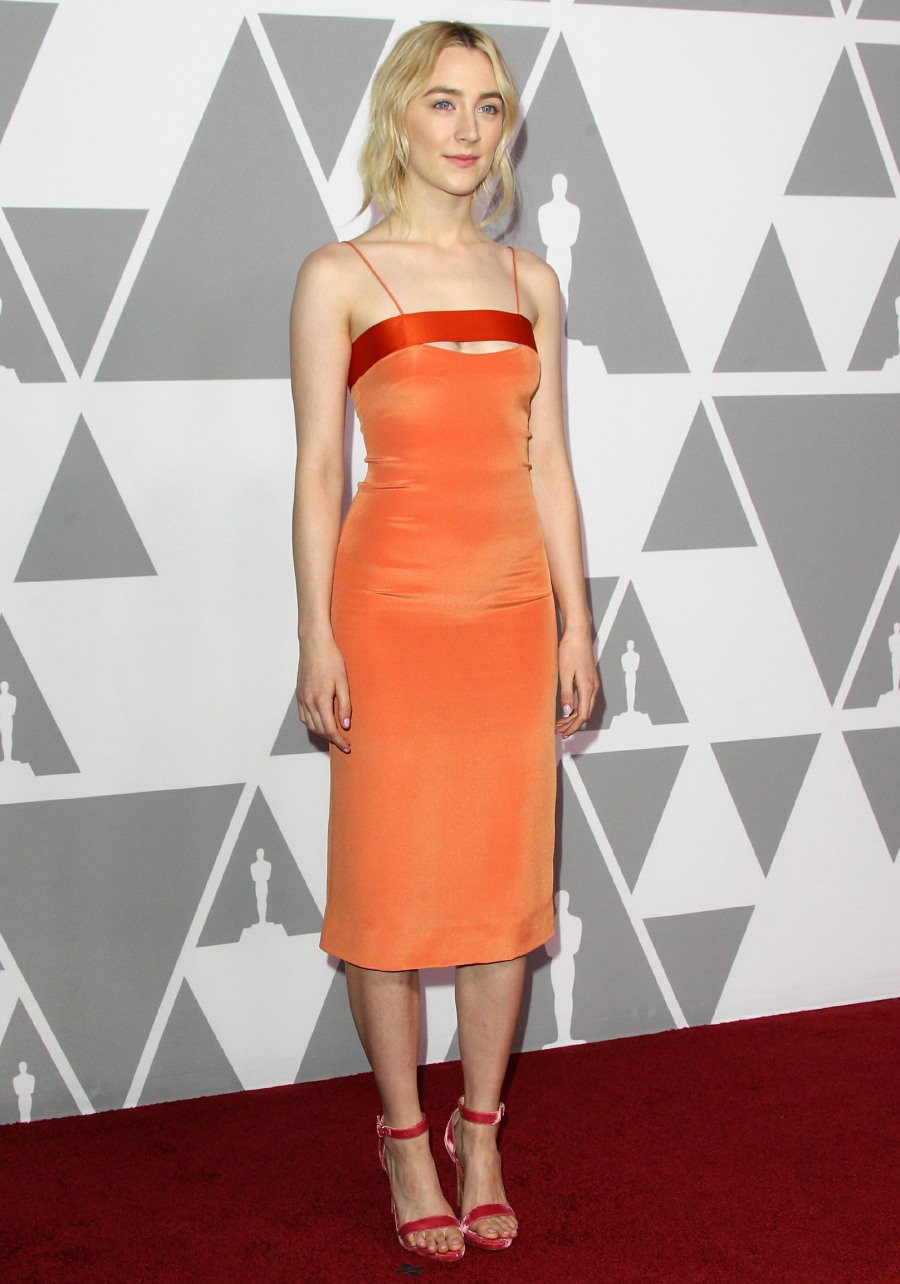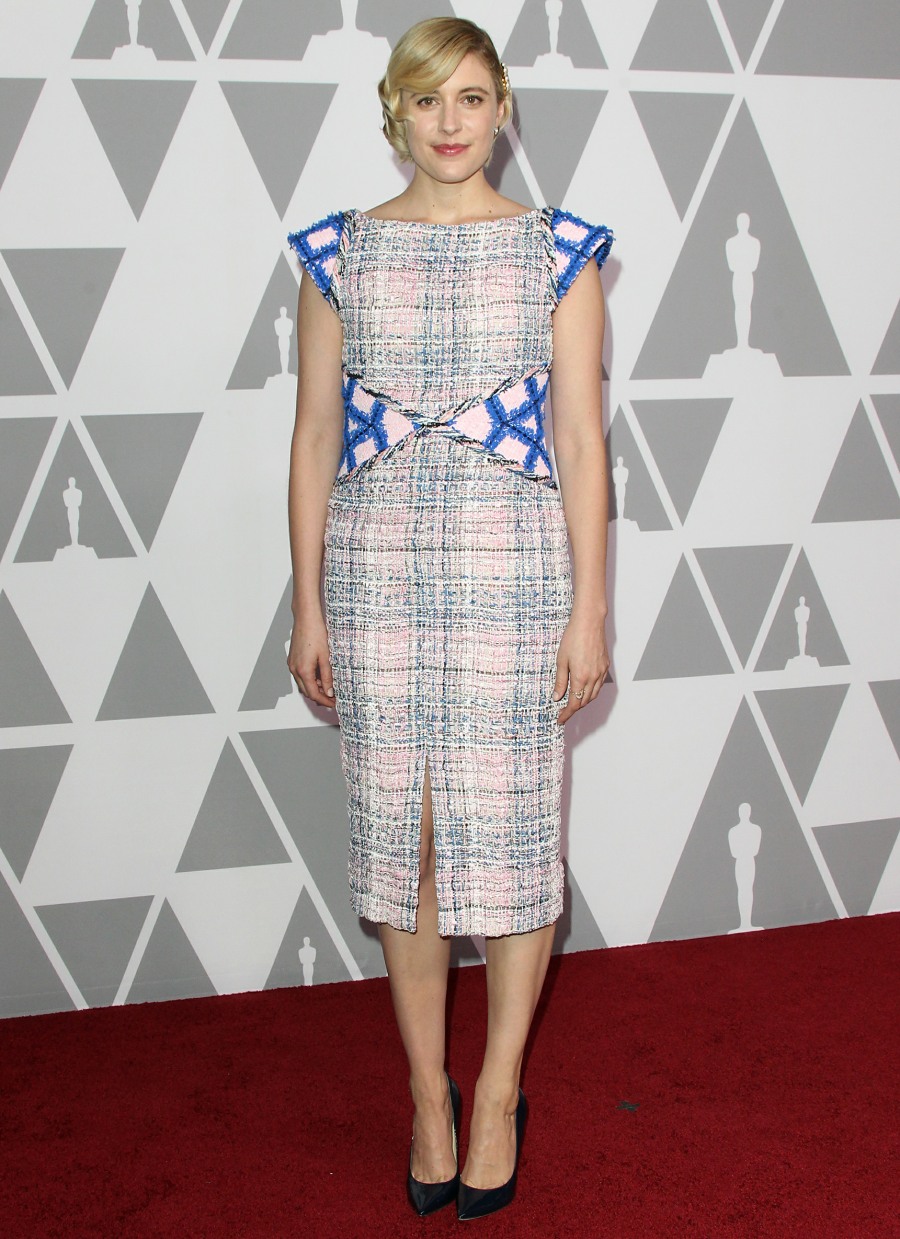 Photos courtesy of WENN.