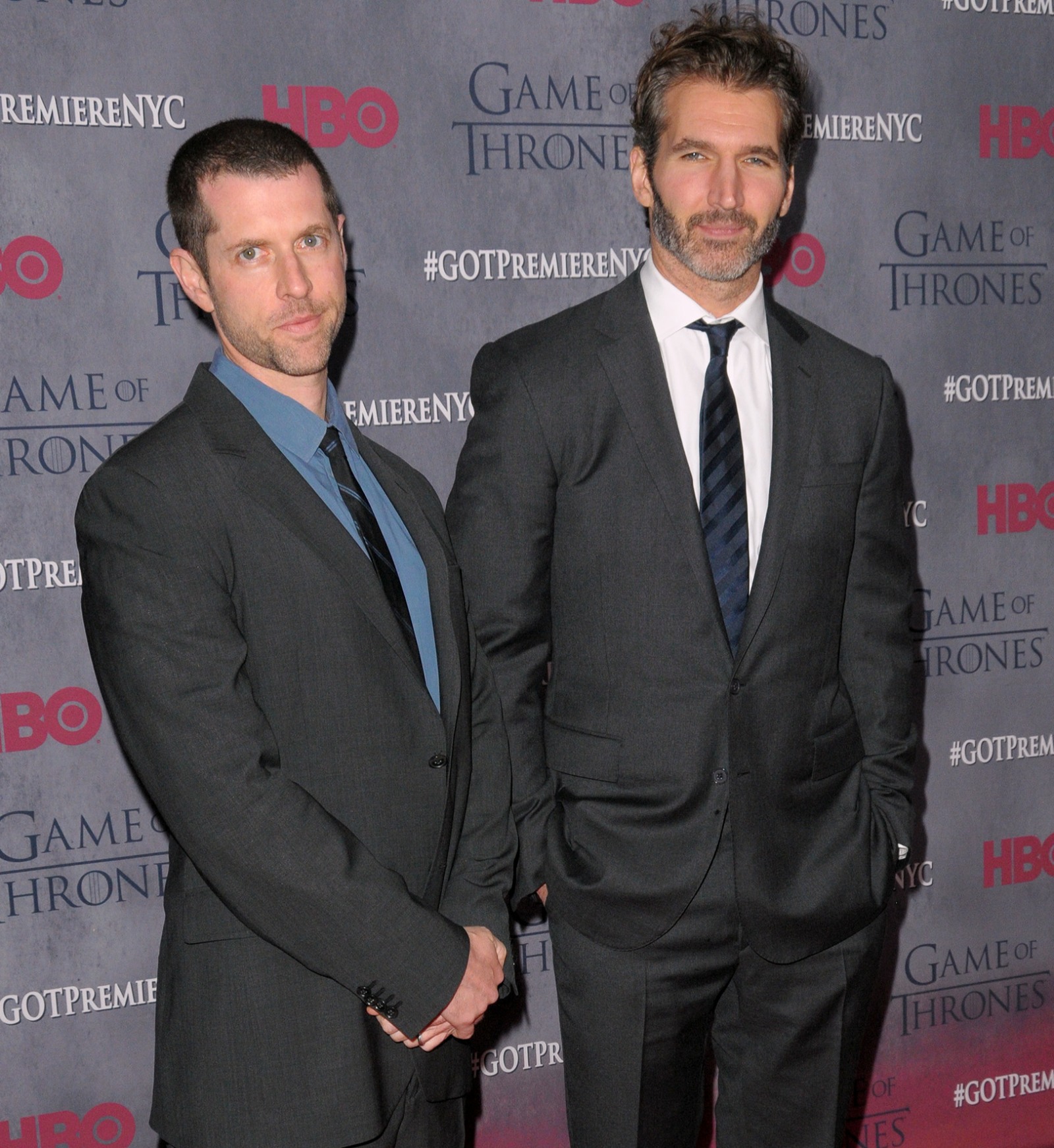 After the insane build-up to Season 7 of Game of Thrones, is anyone else feeling like "yeah, I can wait to see Season 8" right about now? It's not that I stopped caring about the characters – I still care, and I still want to know what happens, but I was also pretty disappointed in how all of these storylines got jammed up and thrown together so quickly in Season 7. My point is that showrunners David Benioff and DB Weiss do good work when they have the source material, but when left to their own devices… well, you can see that they have issues.
Last summer, Weiss and Benioff seemed to be setting up their post-GoT careers, getting a new show greenlighted called Confederate. It was supposed to be a "what if the Confederacy had won the Civil War?" alternative history show. Everyone hated the concept and everyone hated that Weiss and Benioff were involved. There was an enormous amount of backlash. So I guess Benioff and Weiss went looking for some other post-GoT jobs. And since they're white dudes with penises, they got jobs at Disney.
"Game of Thrones" creators David Benioff and D.B. Weiss are going to write and produce a new series of "Star Wars" films, Disney announced on Tuesday. The new series will be separate from the main episodic Skywalker saga that started with "Star Wars: A New Hope" and is slated to wrap up with 2019's "Star Wars: Episode IX." It will also exist independently from a Rian Johnson-helmed series that was announced last year.

"David and Dan are some of the best storytellers working today," said Kathleen Kennedy, president of Lucasfilm, in a statement. "Their command of complex characters, depth of story and richness of mythology will break new ground and boldly push Star Wars in ways I find incredibly exciting."

It also comes at a time of transition for Benioff and Weiss. "Game of Thrones," their sprawling fantasy epic, will end its run on HBO in 2019. The show has been a massive hit for the premium cabler and has been hailed by fanboys and critics alike for its ability to mix spectacle and political wrangling. "Game of Thrones" is adapted from George R.R. Martin's book series of the same name.

Benioff and Weiss previously announced that they were developing another series for HBO called "Confederate." However, that show generated a great deal of controversy over its plotline — it's an alternate history series that imagines that the American Civil war ended in a stalemate and slavery remains legal — which some deemed insensitive. HBO declined to comment on the future of that series.

"In the summer of 1977 we traveled to a galaxy far, far away, and we've been dreaming of it ever since," Benioff and Weiss said in a joint statement. "We are honored by the opportunity, a little terrified by the responsibility, and so excited to get started as soon as the final season of 'Game of Thrones' is complete."
Weiss and Benioff will be the first ones to make a Star Wars film where a beloved female character gets gratuitously raped and her rape will be used as a plot device to further the male characters' heroic arcs. Hurray. Seriously though, WTF is Kathleen Kennedy thinking? How many g–damn times have people gotten in her face and told her to hire someone other than a MEDIOCRE WHITE DUDE to direct a Star Wars movie? And she keeps doing it, and she keeps being disappointed and having to replace various mediocre white dude directors because, oh right, they're mediocre. Kathleen could have taken meetings with Patty Jenkins or Dee Rees or Kathryn Bigelow or Ava DuVernay or Mira Nair. She could have taken meetings with Jordan Peele or Ryan Coogler (who, to be fair, directed Black Panther) or Barry Jenkins. Instead, she was like, "Hey the Game of Thrones guys are making that 'what if the COnfederacy had won?' show, let's see if we give them a lot of money for Space Rape Dragons: A Star Wars Story."
Also, there are a lot of complaints about Disney going WAY overboard with the Star Wars films, and over-saturating the market. Derp. What do you think I've been complaining about all this time? We don't need a g–damn Star Wars movie every six months. Just like we don't need a superhero movie every four months. Stop going to these movies, and the studios will stop making them.
Kathleen Kennedy: 'I'd love a woman to make a Star Wars film, but we're waiting for one with experience. These are huge projects.'

*Hires 2 men who have never in their lives produced a feature film, to develop and oversee an entire Star Wars trilogy*

— Sarah Myles (@sjmyles) February 6, 2018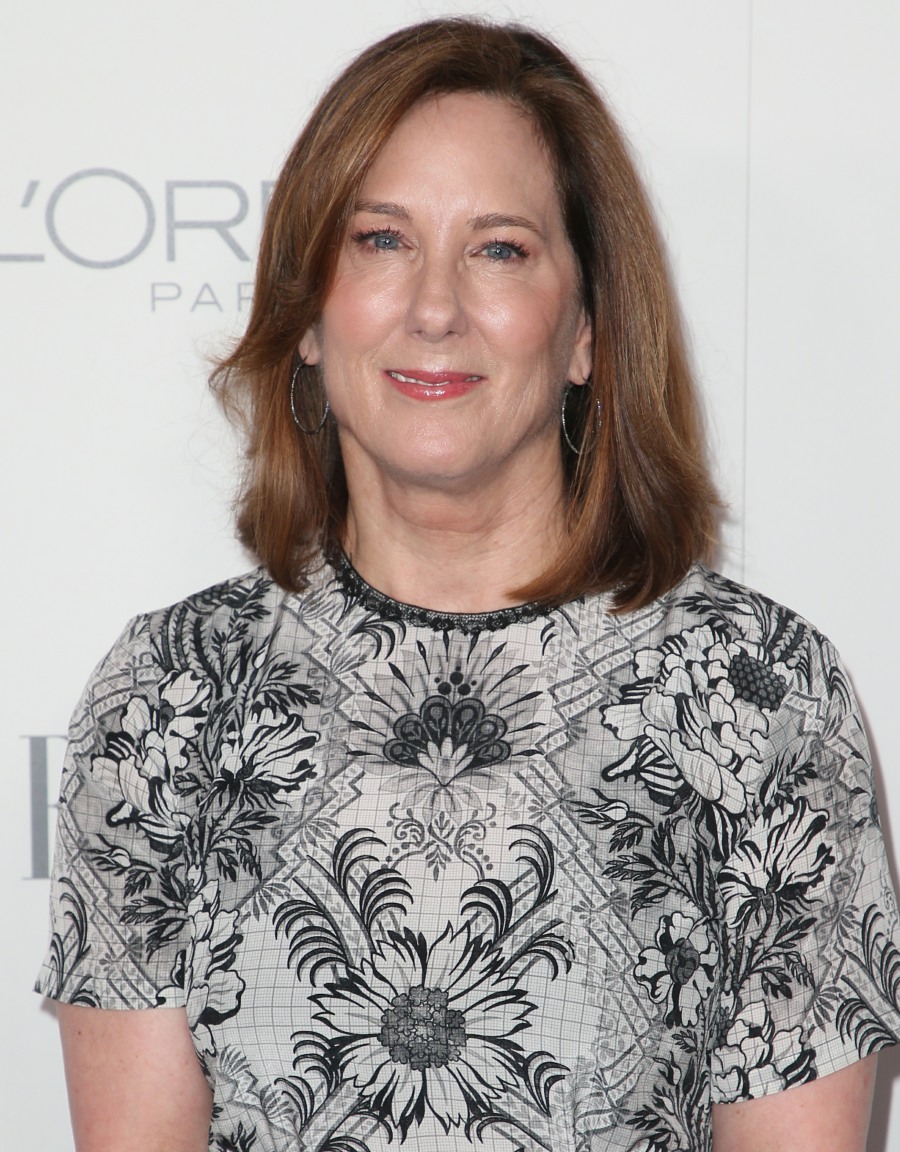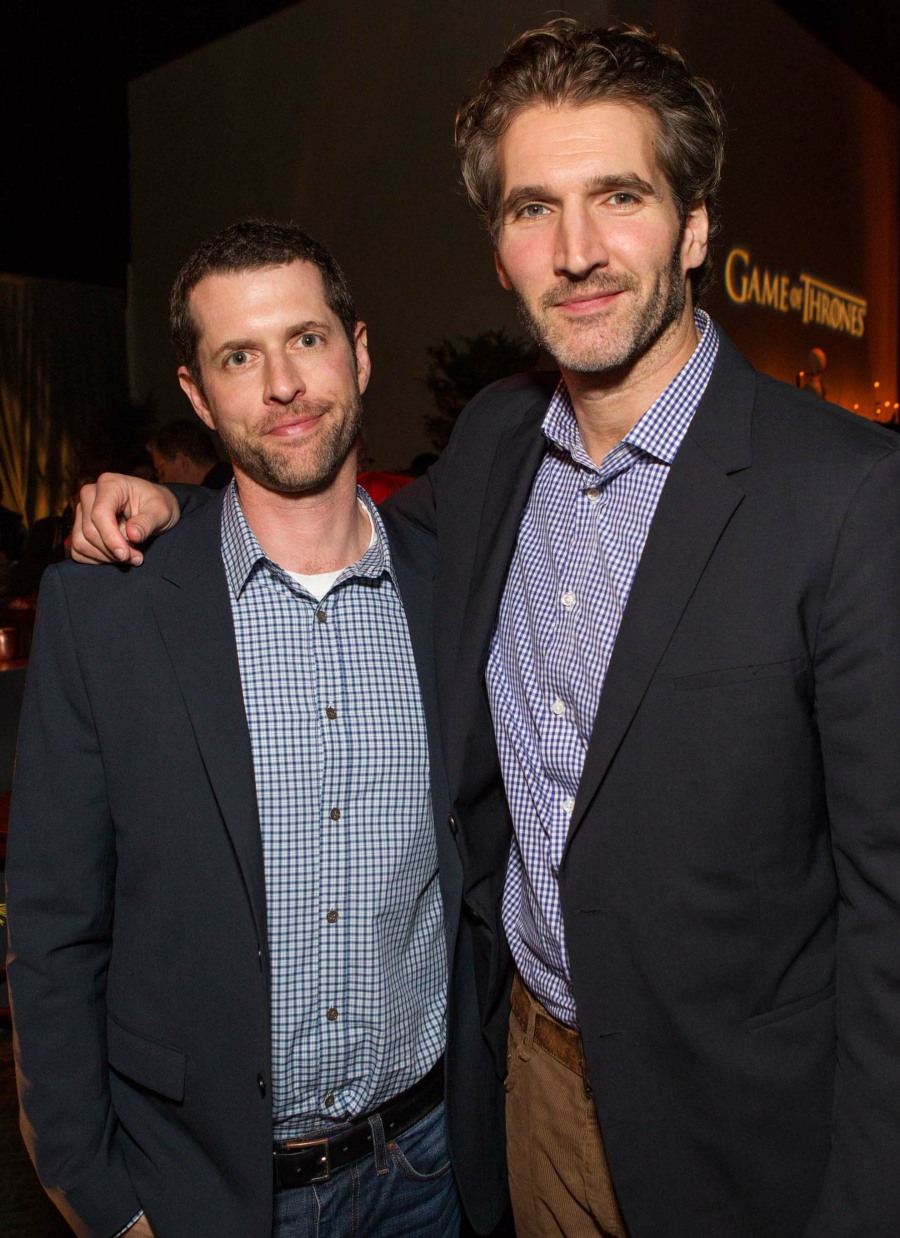 Photos courtesy of WENN.