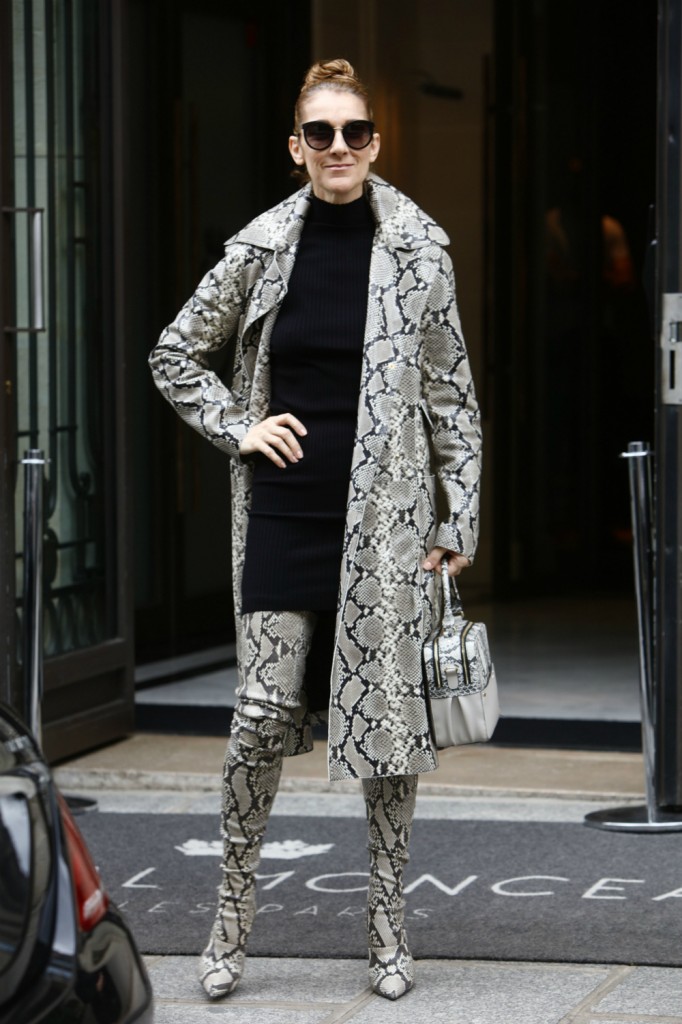 Celine Dion is performing to sold out houses in Las Vegas, raising her sons, René-Charles, 17, and twins Eddy and Nelson, seven, and still processing the death of her husband René Angélil. René died two years ago from throat cancer. It seems that before he passed, he was very concerned that Celine move forward for both herself and their boys. Something she said she is trying to do every day while keeping him in her heart. According to a new interview with Australia's Stellar Magazine, Celine has had a bronze cast made of René's hand, which she shakes before every performance.
It's been two years since René Angélil passed away, but for Céline Dion, her late husband is always with her.

"I shake my husband's hand and knock on wood with him every night before every show," Dion explained. "Even after he's gone, I still talk to him."

"My husband wanted me to go back onstage before he passed, that's what he wanted the most," Dion said. "So I went back onstage while he was still alive; he wanted to make sure I could keep going. So I did prove to him yes, 
I could keep going. I told him I've got the kids and that he's got to trust me, he's got to relax."

"He taught me so much. He did a great job; what he had been giving to me all his life and all my life will always be with me," Dion shared. "He gave me his all. He mortgaged his house to pay for my first album. I guess before he left he wanted to make sure I was fine. I'm trying to prove to him every day I'm fine. Our kids are growing, we feel strong. We're good."
God forbid I suffer a life-threatening illness, but I would do the same thing René did in trying to ready my family for my absence. I've already jotted down important information and told my husband and parents where to find it just in case I get hit by a bus.
I think this touches on a huge part of Celine and René's relationship, which is not only a large age difference but the age at which they got together. René was 38 and Celine was 12 when he began managing her career. They started dating when she was 19. Celine was dependent on René as a father figure for most of her life. He took care of everything as her manager and I am sure that was true in their home life. So, I believe he was worried how she would handle taking over the reins once he was gone. I also believe that she and the kids are fine. I'll bet she didn't know at some point if she could do it, only that she had to. And once she realized she could, she got stronger every day. As for René's bronze hand, I have a bunch of talismans from people who have given me strength in my life, so I get it. But I have to wonder – what is it attached to?
Another subject on which Celine and I agree is age and fashion. She told Stellar re: her sudden surge as a fashionista, "It's never too late to feel good about yourself. It's fun, it makes you feel really sexy and there's no age limit on that." Sing it, Sister!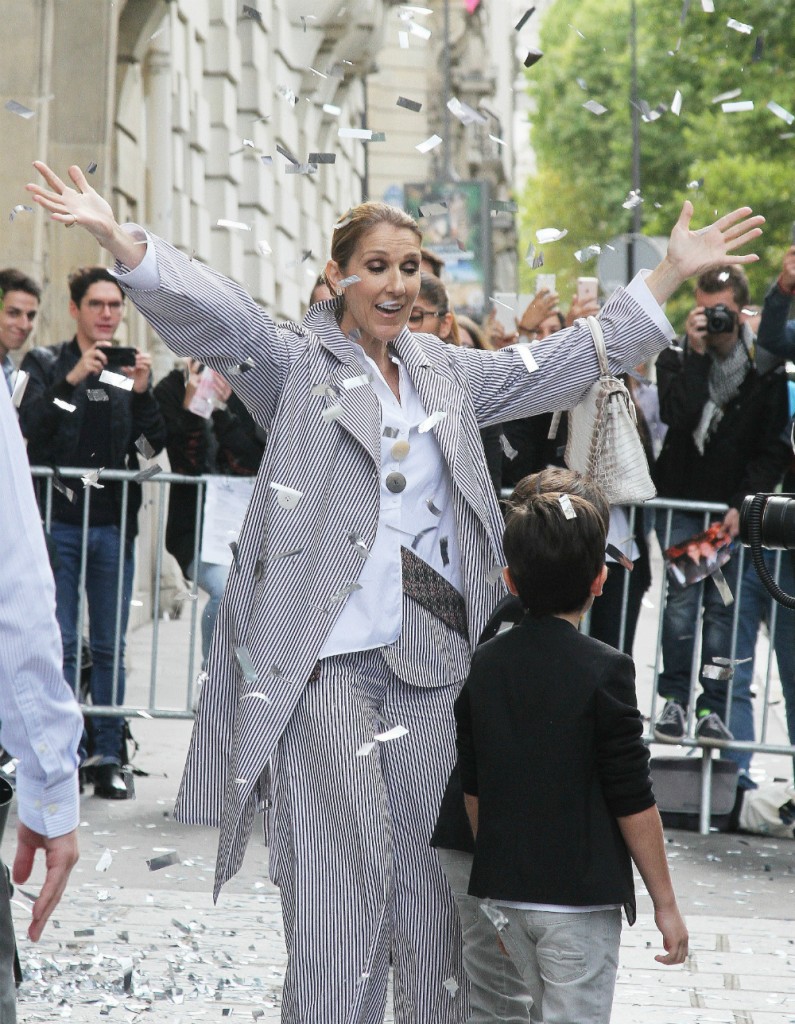 Photo credit: WENN Photos and Getty Images