Tracy Anderson and Gwyneth Paltrow are business partners. They are heavily invested in various shady schemes, from Tracy's fitness studios to some kind of "blowout bar" and other things too, I'm sure. Tracy has previously been accused of defrauding business partners and investors, so I'm still not sure what Gwyneth was thinking, but whatever. My point is that Tracy and Gwyneth are joined at the hip, financially, spiritually, physically and now bridally. Gwyneth got engaged to Brad Falchuk just a few months ago, and now Tracy has announced her engagement too. TWINSIES. Fake blonde a–hole twinsies.
Breakout the white workout gear! Trainer Tracy Anderson is headed down the aisle. The workout guru to the stars announced on Monday that she's engaged to her boyfriend Nick Riley, a Scottish banker.

"Going into the week and the rest of my life with my true loves kiss!" Anderson, 42, wrote on Instagram. "It's only been three days and I'm already the happiest bride to be on the planet!"

Riley popped the question on Friday night, Anderson's rep confirms to PEOPLE, while the couple is in Aspen for her annual Vitality Week summit.

"PS it was extra special to be able to share my engagement excitement with the #tamily during the Aspen Vitality week. @nriley00 love you….. SO MUCH!" Anderson added on Instagram.
Do you think it's vaguely thunder-stealing if a newly-engaged woman's BFF and business partner suddenly gets engaged to Some Guy too? I do think it's vaguely thunder-stealing, although there are all of those weird studies suggesting that engagements and pregnancies can spread like viruses among a group of friends, you know? Like, if your friend gets engaged or pregnant, there's a greater chance you'll get engaged or pregnant in the next year. Or something, I'm not going to look it up. The point of all of this is that I want Tracy and Gwyneth to have a Jane Austen-esque double-wedding where they both prancercise down the aisle and food-shame all of their guests. I want the double-wedding reception to only have Raw Water and an aerosol carrot cake. Prepare the Yoni eggs.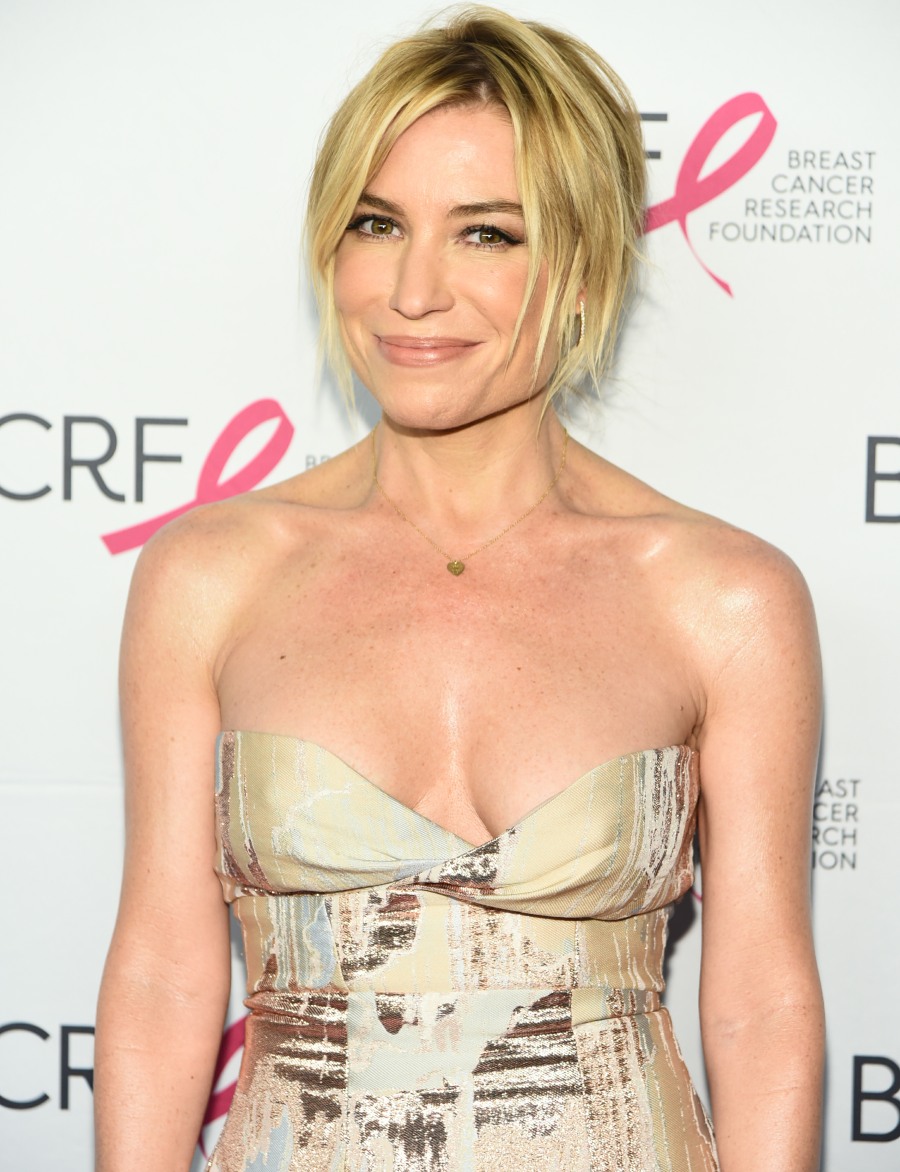 Photos courtesy of Instagram, Getty, WENN.