You may not remember this story about model Nina Agdal, 25, (who recently aged out of the Leonardo DiCaprio girlfriend experience) revealing that a magazine had body shamed her and refused to put her on the cover. Nina shared a revealing pic to Instagram, which you can see here, in which she wrote that Venice Magazine told her to come back for the cover when she'd lost weight essentially. Venice Magazine denied doing this and claimed in a statement that the photos just didn't turn out well, but Nina had email proof, which she showed on Megyn Kelly's show. My initial instinct was to roll my eyes at this, but I saw her interview and she was sincere and seemed genuinely affected by it. It turns out that, by going public with her story, Nina got more recognition and is now being more selective about what she takes. At least that's my interpretation of this interview she did with W Magazine. She discussed her anxiety about her body and the fact that being open and vulnerable about it was the right decision for her. (Note that this is edited for length.)
What made you decide to post your message on Instagram?
I've been holding this in for a while. This is what a lot of girls go through, whether you are a zero or a six or a twelve. We all have insecurities that can just take over your life. It gave me incredible anxiety. It was not a good year for me, but I finally got myself back and I went into this shoot. Then after going through all of this, and finally being back to happy Nina, the response comes back and it is, "You are not good enough."

How did you feel the second after you hit publish?
For 30 minutes I just sat on my couch and cried. It felt like a relief to me, to finally say something this real. Instagram is a perception game. It is not f-cking reality. So to finally publish something that meant something to me, from me, definitely made me feel super emotional and vulnerable. But I felt happy.

What else are you doing to support this message now?
I'm being very selective with what I'm doing right now because this is very important to me. I'm not trying to jump into whatever job jumps up… I just support people that truly believe that all women are beautiful. At the end of the day, there should be no judgment or body-shaming on anyone. Obviously I want to continue modeling, but it is just going to be a different direction where I can speak my own story, too, and not just be a face.
Good for her. On the surface this seems like a non-issue when it comes to this one model losing one job. However it's indicative of a larger problem in that industry where even very fit women are told to get thinner to fit an impossible ideal. I like the trend of highlighting all body types in advertising and in magazines, and would especially like to see more of the "in between" women. I guess that means women like Nina but she's not in the middle so much as just slightly more athletic than a very tiny model on a catwalk.
Her dog is so cute!
Here she is at the amfAR Gala in NY last night. I don't have a designer ID on her dress yet but it's gorgeous and classic.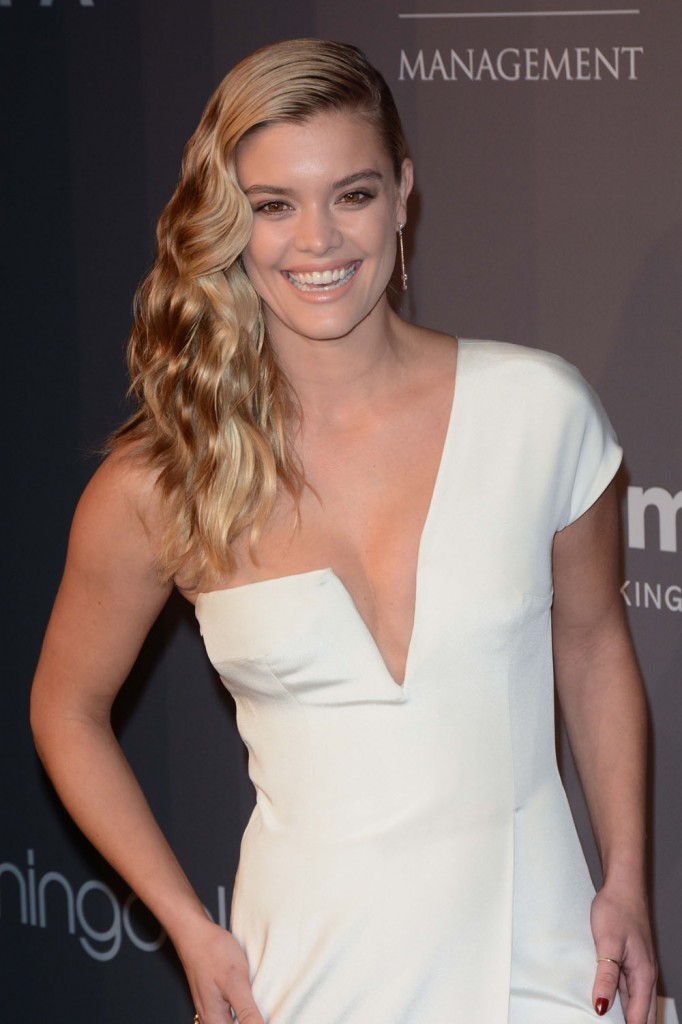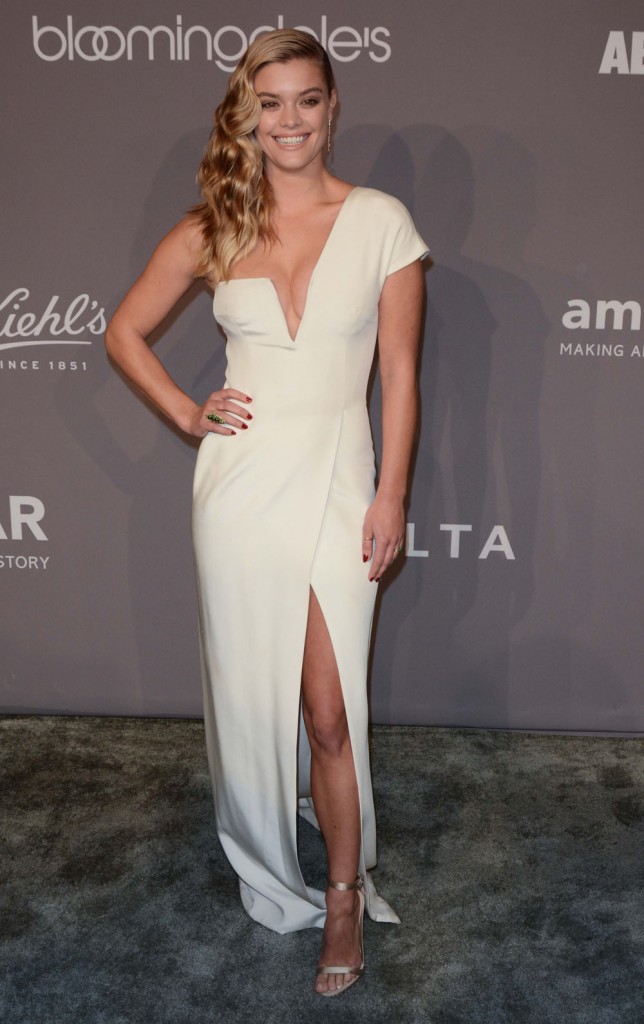 Photos credit: WENN and Instagram/Nina Agdal