When Victoria Beckham debuted her autumn/winter 2018 fashion line in New York on Sunday, her oldest son, Brooklyn, was noticeably absent from the show, but that doesn't mean he doesn't love her. Quite the contrary, the aspiring photographer just made a permanent commitment to his feelings for the woman who brought him into the world.
The 18-year-old, currently studying photography in the Big Apple, debuted his latest tattoo courtesy of an Instagram post on Sunday. He went with the traditional (stereotypical?) "Mom" tattoo seen on so many bikers over the years, a heart covered in flowers with a ribbon emblazoned with the word "Mum" (he is British, you know) inked on his upper arm. Somehow, I think Victoria would have been happy with just a card.
He loves his mom, but Brooklyn is really proving that the apple didn't fall far from the tree in regard to his dad, David. It seems like Brooklyn has inherited David's love for body art. Back in April of last year, Brooklyn celebrated by getting a tattoo of Native American chief in full headdress, just like one his dad sports. He followed that up with a camera, as a nod to his passion for photography (he may have the passion, but his skills are still in the "questionable" column), a compass and an eagle. He also go the words "pure energy" inked on his fingers.
Two months ago, he shared his love for his siblings, Harper, Romeo and Cruz with a subtle tattoo on his arm commemorating their birth years. At this rate, he will probably catch up or surpass his dad's 40+ tats. In fact, earlier this month, Brooklyn got his pop's birth year, 1975, inked on his hand.
As for Brooklyn's love life, he is in "on again" mode with Chloë Grace Moretz. The two were together earlier this month at Chloë's 21st birthday bash in Los Angeles. They look like they're having fun. I guess we'll know that it's "true love" when Brooklyn gets that commemorative tattoo.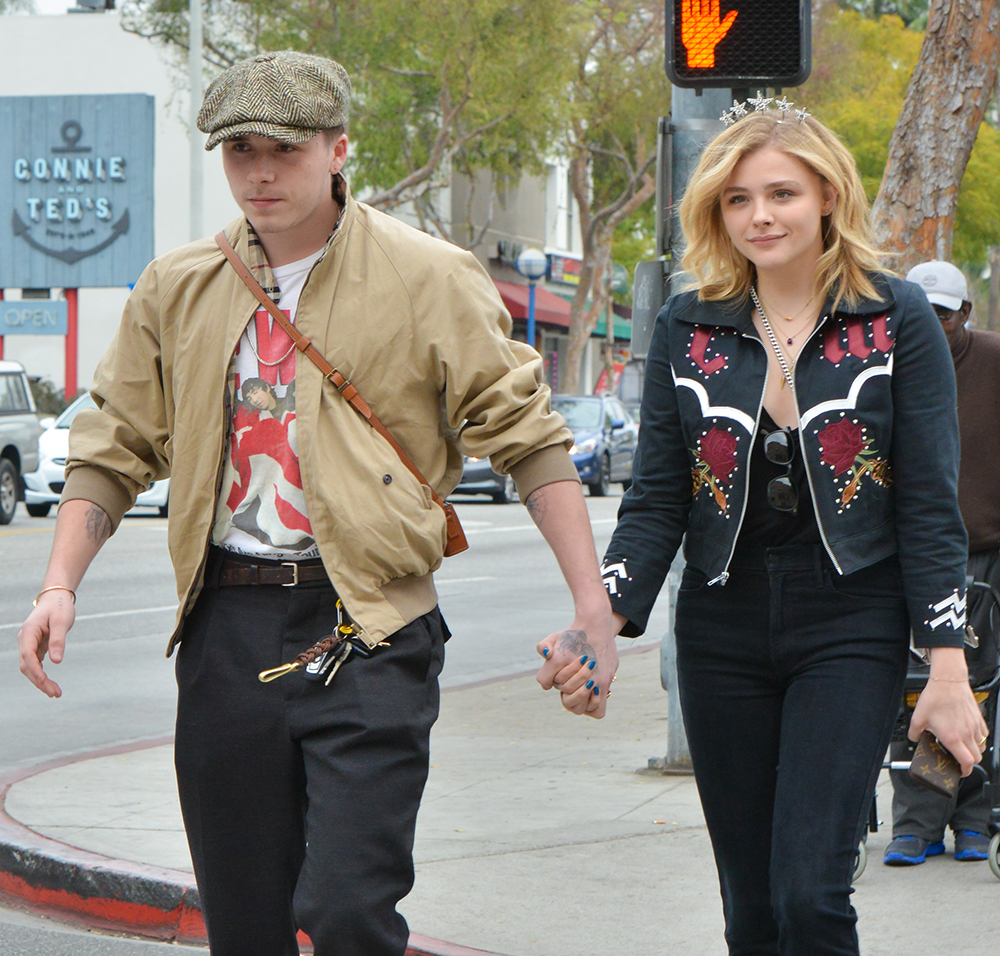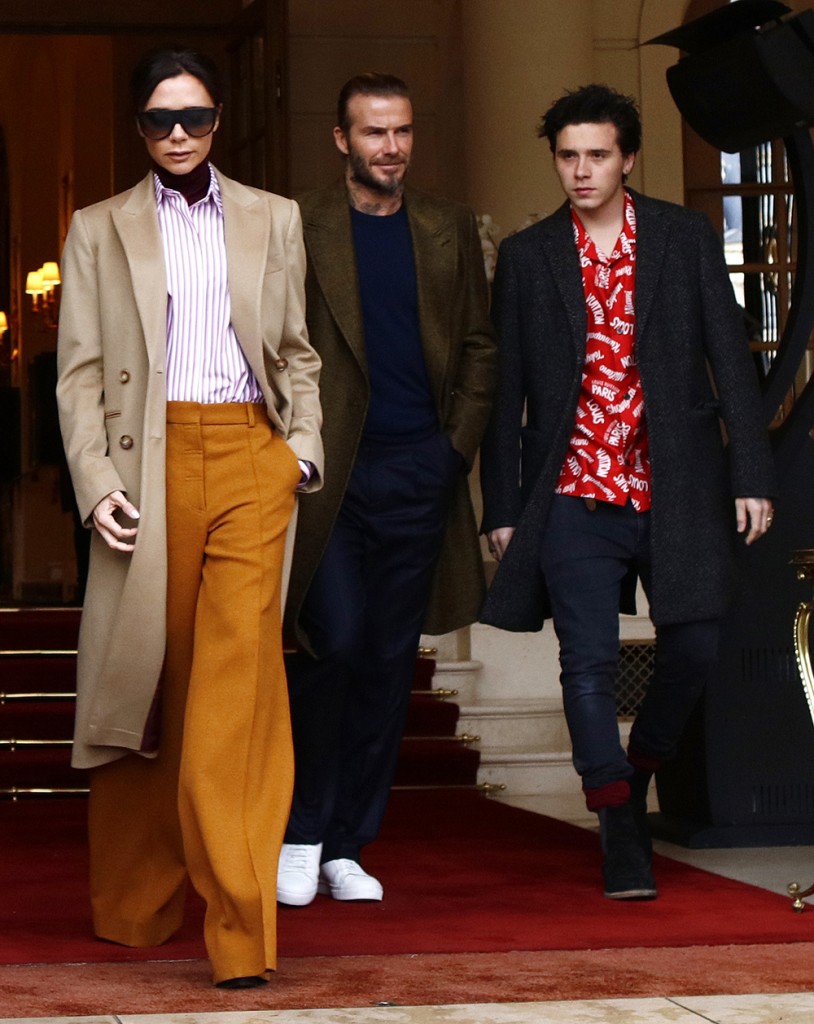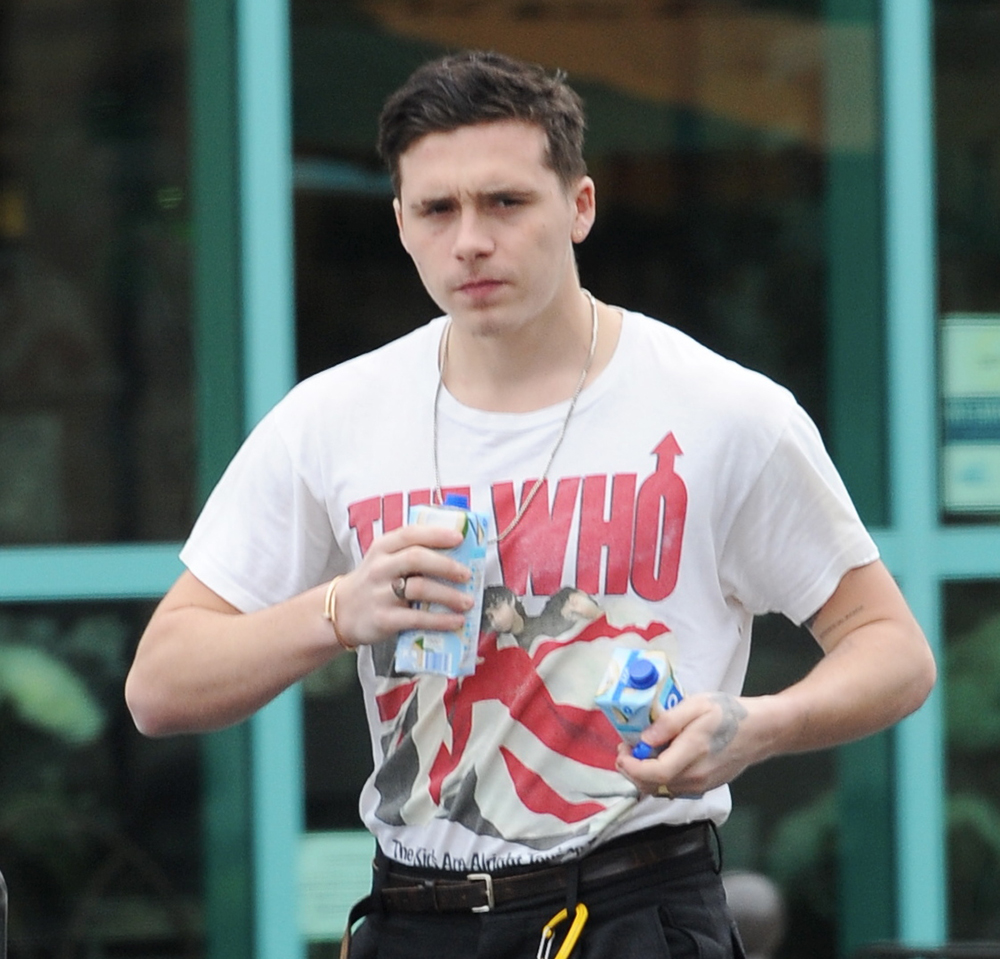 Photos: Instagram, WENN.com, Pacific Coast News