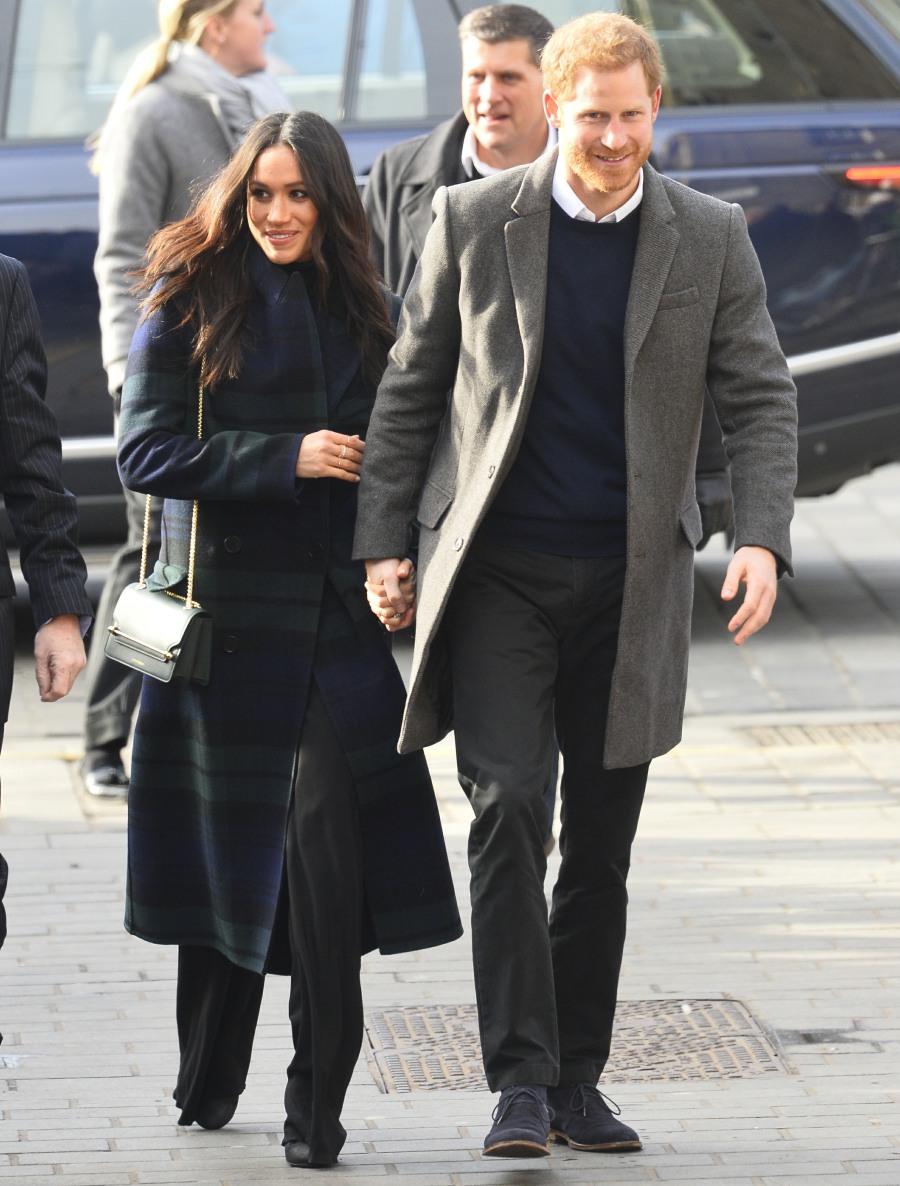 I keep saying that Meghan Markle is a quick study and she's learning a lot "on the job," so to speak. Where the Duchess of Cambridge was largely coddled by the palace and by the press for years, Meghan is hitting the ground running, either by her own choice or out of necessity. I also get the feeling that she's reading coverage about herself, which is fine – Kate reads coverage about herself, and I'm sure William and Harry read stuff too. So I'd like to offer some suggestions for Meghan, based off today's appearance in Edinburgh:
Enough with the black trousers/black turtleneck combo. I like wearing black too. Everything matches and it makes me feel like a ninja. But this the second time you've worn an all-black outfit underneath your lighter or patterned coat. I get that you want to keep warm and keep it simple and possibly keep it monochromatic. But if you chose the tartan Burberry coat in green and blue, why not an all-blue ensemble underneath? A chic pair of navy trousers with a navy cashmere t-neck would have looked amazing.
Enough with the too-long pants. I defended your too-long inseam previously, but these Veronica Beard trousers are much too long. I get it – you're not tall. But longer trousers don't make you look longer, they just look sort of sloppy.
Double-check the sizing on your coats. Especially coats with build-in shoulder pads. If you're preference is for looser-fitted coats, that's fine. But you now have the money and connections to get the coats properly tailored so that you can have a looser coat without it looking like you're wearing someone else's coat.
Don't encroach on the Duchess of Buttons' territory. I get that it's a fine line – you were criticized for wearing bathrobe-style coats and now you're being accused of stepping all over Kate's buttons zeal. But find a balance!
Keep wearing trousers. I love that you wear trousers! Keep it up! Just get them hemmed properly.
Hair-touching. I've given you a pass because you're probably nervous and God knows, Kate spent much of her first four years of duchessing as fidgety hair-toucher too. But be aware of it – you're touching your hair a lot. Too much.
Wear more color. You can still be monochromatic, just move out of the all-black style. Go for all-red or all-pink or all-navy.

Don't let your husband-to-be get eaten by a pony. You will be sad if a pony eats him.
Prince Harry and Ms. Markle are greeted on arrival at Edinburgh Castle by the Band of the Royal Marines and the mascot of The Royal Regiment of Scotland, Shetland pony Cruachan🐴 pic.twitter.com/3nzR9W6ZP5

— Kensington Palace (@KensingtonRoyal) February 13, 2018
Prince Harry and Ms. Markle visit @SocialBite_ – a social business and enterprise cafe in Edinburgh city centre. pic.twitter.com/NRgOCOR789

— Kensington Palace (@KensingtonRoyal) February 13, 2018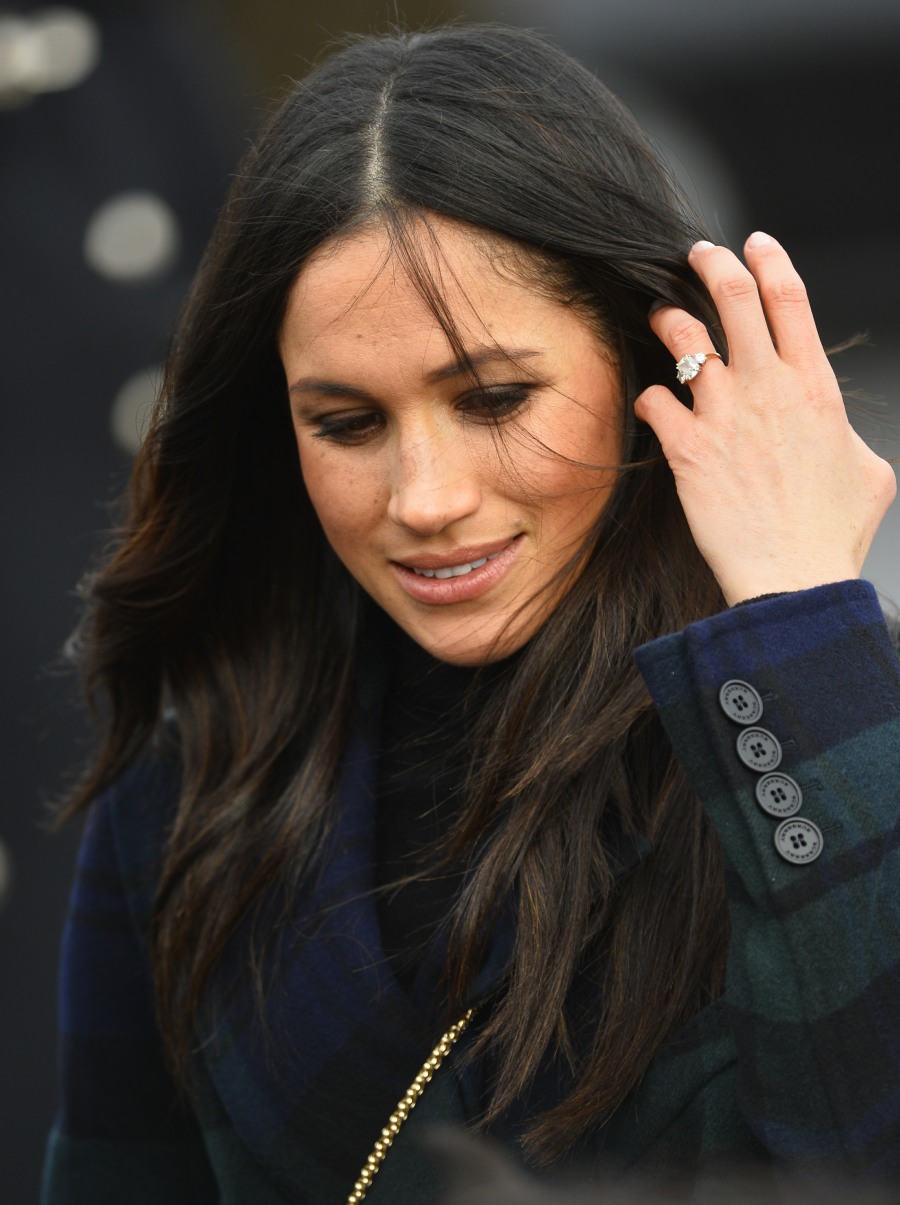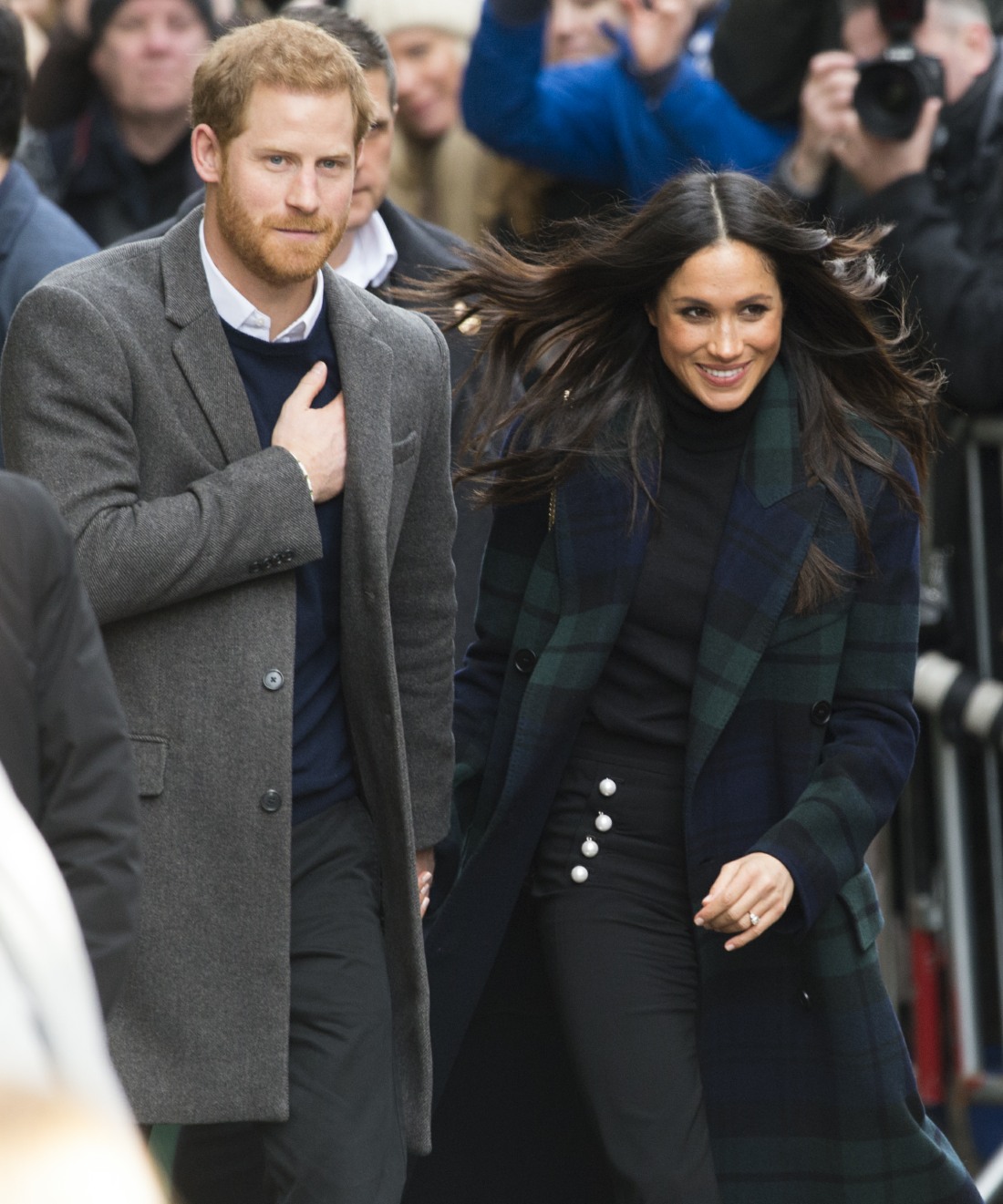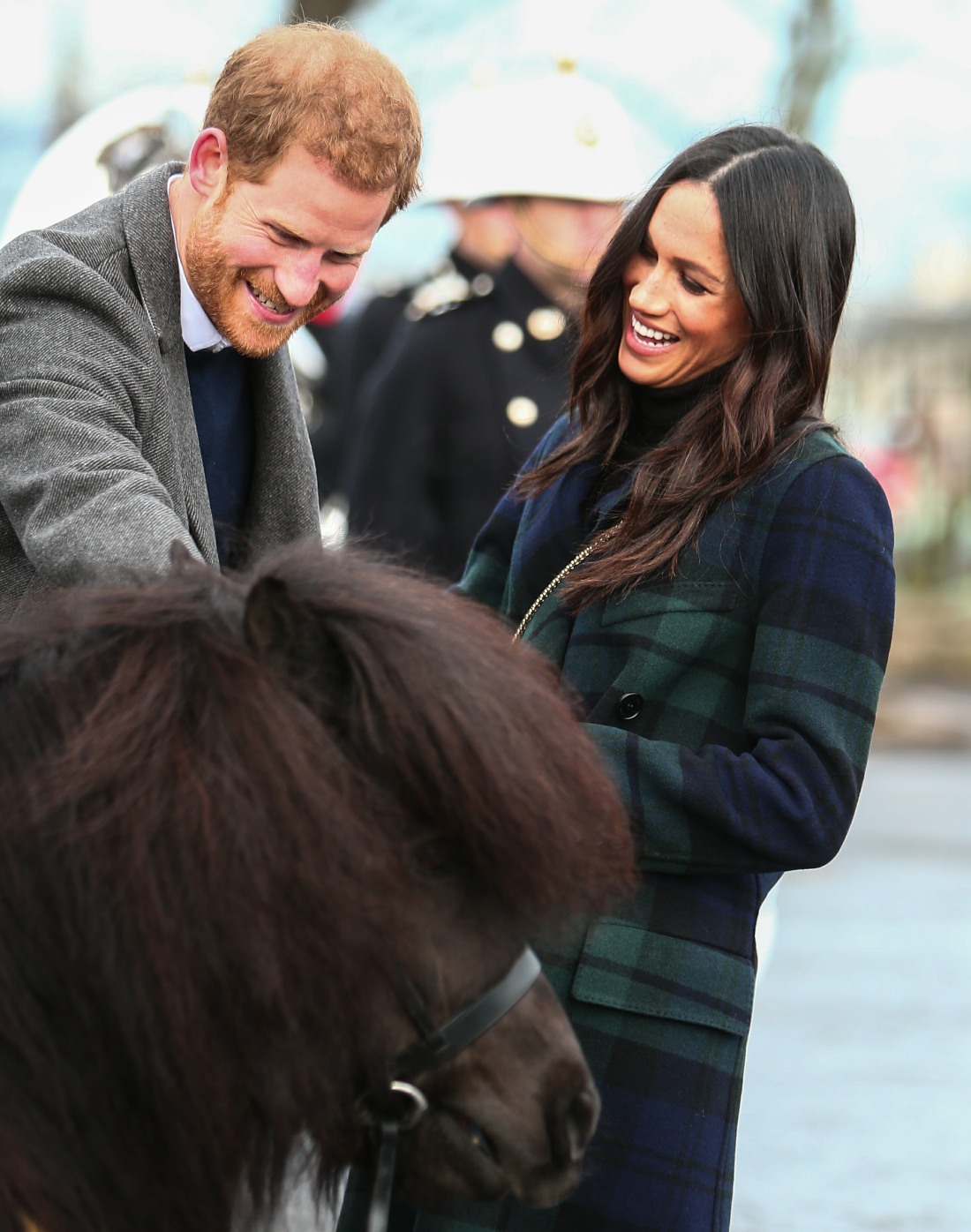 Photos courtesy of WENN.