Embed from Getty Images
I didn't watch The Hills when it aired but I did occasionally mock the stars, particularly Heidi Montag and Spencer Pratt, in the early days of this site when we were low on gossip. Apparently the cast is aiming for some kind of reunion because of course they are, with Lauren Conrad the lone holdout according to Spencer Pratt. Lauren left the show in 2009, in the fifth season (it aired from 2006 – 2010) and was replaced by Kristen Cavallari. Lauren and Spencer have a longstanding feud having to do with Lauren warning her then-friend Heidi not to date Spencer and Lauren reportedly wanting to kick Spencer off the show. Update: Apparently their feud goes deeper than that. Spencer spread rumors back then that Lauren and her ex boyfriend, Jason Wahler, had a sex tape. (Thanks to HH for the tip.)
As you may recall, Spencer and his wife, Heidi, welcomed their first child, Gunnar Stone, about four months ago. They're of course putting Gunnar on their social media, are including him in sponsored posts, and have said they want a "relaunch" of their careers. So they're ready for a Hills reunion, as are presumably most of the other castmembers including Audrina Patridge, Whitney Port, Lo Bosworth, Kristin Cavallari (who just got her own reality show) and Brody Jenner. Lauren Conrad, the Kim Cattrall of this group, doesn't want to go back there and is holding up the reunion, according to Spencer. TMZ paparazzi caught up with him, where he made his thoughts clear.
On The Hills reunion
We're trying to be like Jersey Shore on this yacht they're on. We need to be on the yacht like Jersey Shore. We got one person slowing up negotiations. Bless her angel heart… sweet LC, you know. I understand it, she's buying(?) her mansion like 'I don't want to do reality tv.' I get it, you know. Maybe she can just show up for half a day so she doesn't have to film with someone she doesn't like. I don't know if I'm the one holding her back.

On Kristin Cavallari's reality show
I'm very excited for K.Cav and Jay Cutler. I heard Jay Cutler is not going to be featured that much. I'm going to pray that that's not the case. We need Jay Cutler. I've seen him naked on my IG so I think he can go on reality TV.
Lauren wasn't even on the last season so I don't know why they need her for this. This is absolutely Lauren's prerogative and she has fashion lines and had her first baby just six months ago. Does this show have hardcore fans who are like "it's not The Hills without Lauren?" Plus Spencer trashed Lauren repeatedly back then. He burned that bridge and now he's seeing where it's getting him. He can keep doing sponsored IG posts, he'll be fine.
Compare Lauren and Heidi's sponsored posts with their babies.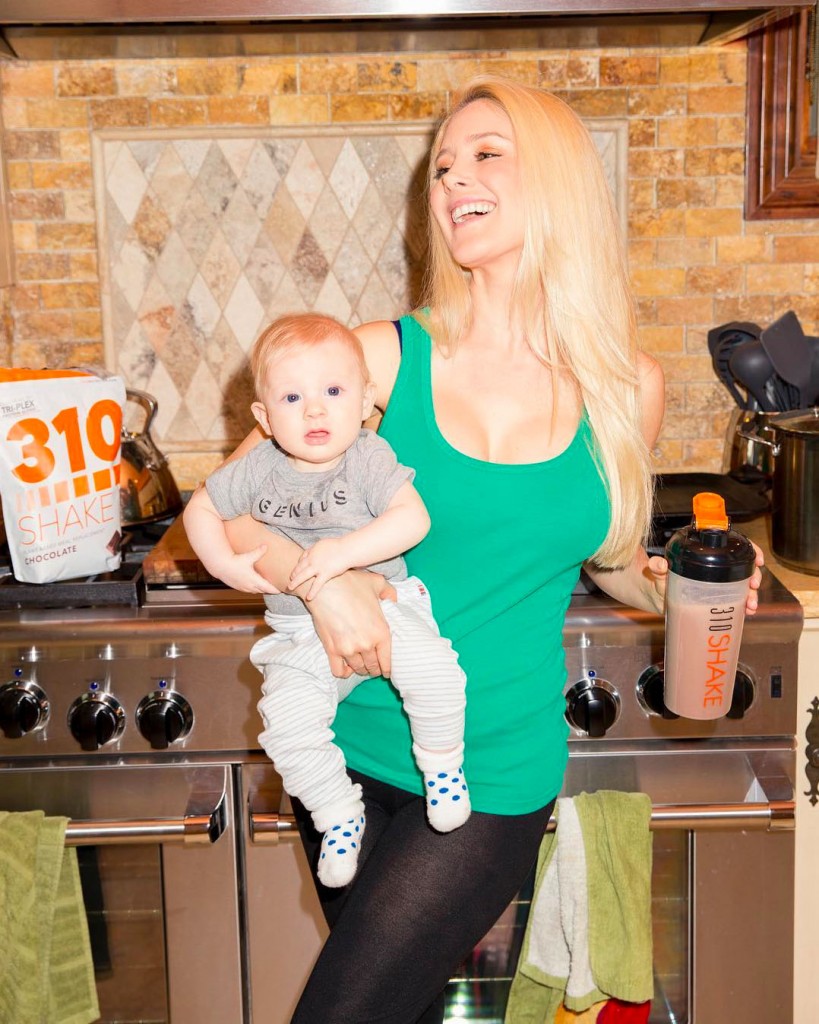 Photos credit: Getty, WENN and Instagram/Heidi Montag, Lauren Conrad