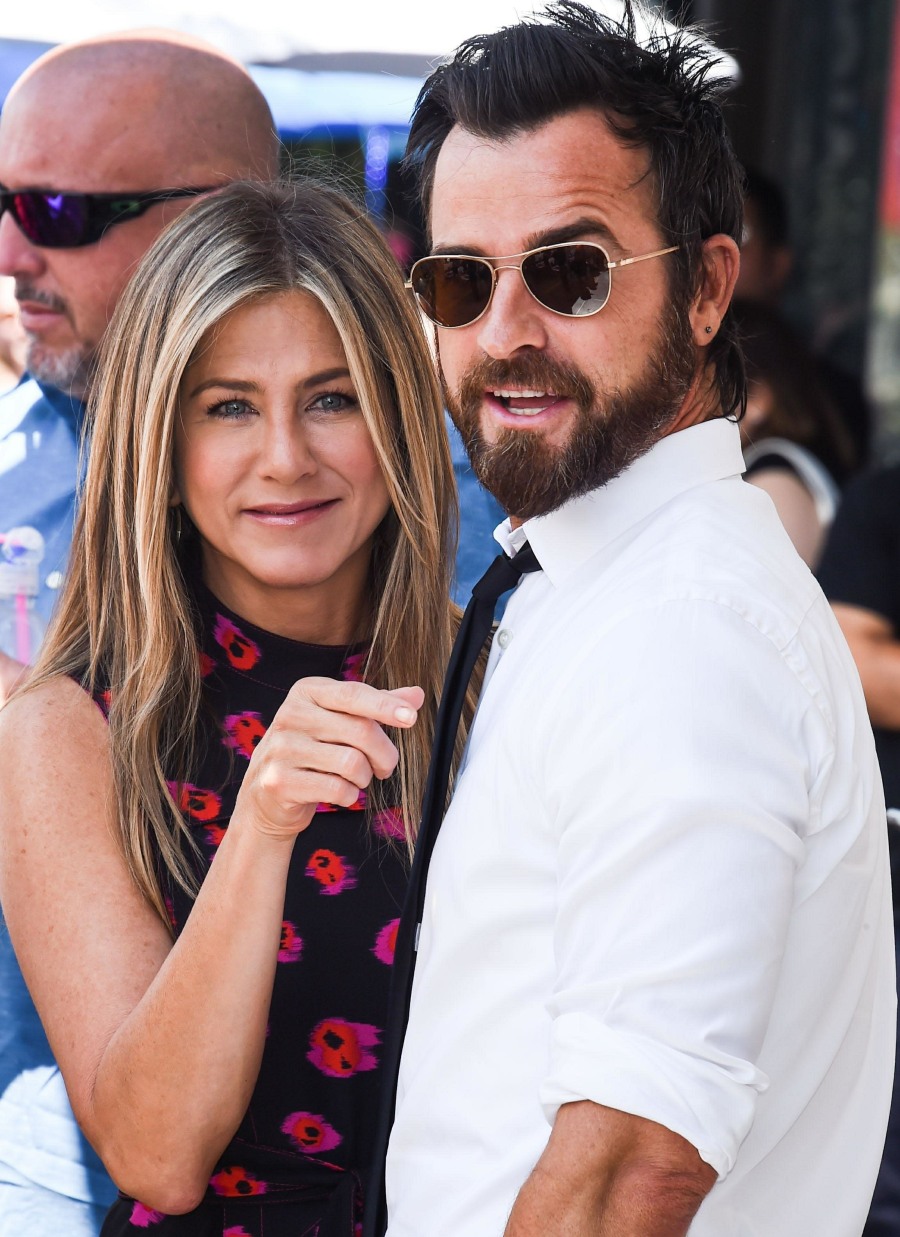 Jennifer Aniston celebrated her 49th birthday on Sunday. Happy belated b-day to her! Unlike previous years, Aniston didn't spend this birthday drenched in suntan oil and drinking a mojito in Cabo. Instead, she seemed to have a goddess-circle-only lunch party in Malibu. No boys allowed?
Jennifer Aniston celebrated her birthday with her closest Friends. The actress turned 49 on Sunday and marked her special day with a lunch in Malibu, California. Aniston was joined by pals Courteney Cox, Andrea Bendewald, Leigh Kilton-Smith and Kristin Hahn. Aniston's manager Aleen Keshishian shared a snap of the girls' day out on Instagram Monday.

"#happybirthday to my sister from another mother #jenniferaniston [heart] u so much!" wrote Keshishian, who also represents Aniston's closest friends Jason Bateman and Gwyneth Paltrow.

"We love our Jen. magical Malibu day. I love that this is taken by the kiddos!" author Mandy Ingber also shared on Instagram.

This year's celebrations appear to be more low-key in comparison to last year when she vacationed in Los Cabos, Mexico, with Cox and husband Justin Theroux.
Other outlets noted that Justin Theroux wasn't even in California this past weekend – he was in New York, staying at a hotel, hanging out with his dog (he keeps a dog in New York?) and attending some New York Fashion Week events. I'm sure that stuff was more important than celebrating his wife's 49th birthday? I mean, I say this a lot and you guys yell at me a lot when I say it, but: their marriage is very weird. It's one thing to spend time apart because of different work schedules and that kind of thing. But it truly feels like Justin and Jennifer barely see each other, and that he's just living in New York full-time and she's living in LA full-time.
Also: so many of Aniston's friends posted birthday wishes for her on Instagram. Justin has an Instagram account too… and he didn't post one thing to celebrate Jen's birthday. I don't know, you guys. I'm still getting a weird feeling about this marriage.
Photos courtesy of Backgrid, WENN and Instagram.