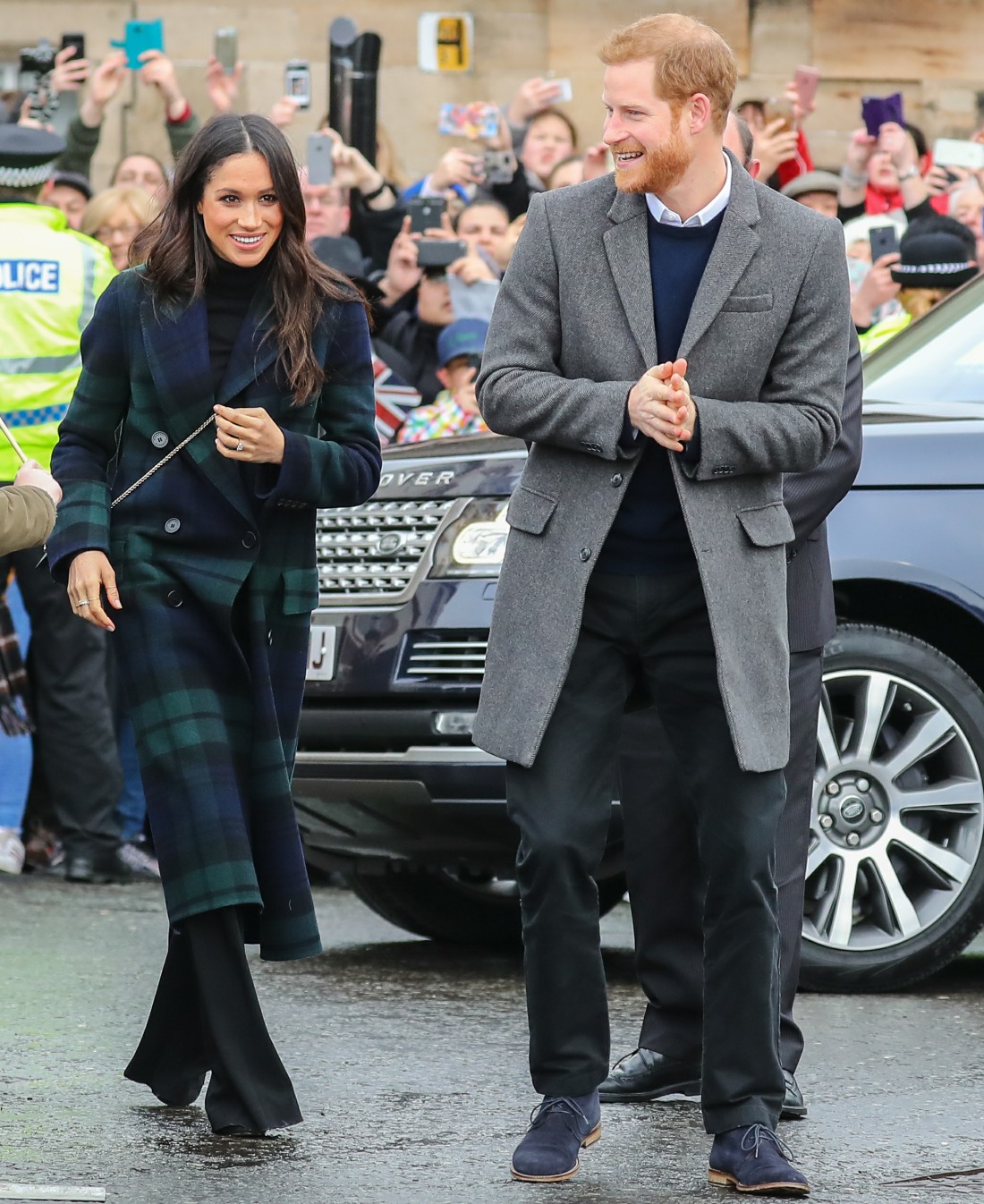 I wasn't really thinking about Meghan Markle's bachelorette party, to be honest. I guess I just thought she wouldn't have one, considering that most of her friends are probably in LA and Toronto rather than London. In Britain, the "hen party" tradition is somewhat different than the American "bachelorette party." Or maybe not, I don't know – both versions probably involve a lot of alcohol and a raucous girls' night out. In America, there might be a male stripper dressed as a Hot Cop. But modern hen parties/bachelorette parties could be anything – a nice dinner, a weekend getaway, a spa trip, whatever. When someone asked Meghan about her hen party while she was in Edinburgh this week, she said that it's been "sorted."
With just three months to go before the big day, Prince Harry and Meghan Markle's wedding planning is in full swing. Up next? The royal bachelor and bachelorette parties! During the couple's first joint visit to Scotland on Tuesday, Meghan was asked about her upcoming bachelorette bash. And while she doesn't know all the details her friends have planned for her, it "is sorted," she told a crowd of eager well-wishers in Edinburgh.

"We asked them what they were doing for their stag and hen dos," Tom Martin, 30, who is visiting the Scottish city from London, tells PEOPLE. "Meghan said, 'I'm not sure — it's sorted but it will be fun.'"

As for Harry, he said he's also being kept in the dark on specific plans.

"I'm sure William's got something up his sleeve," he said.
I hope this means that her closest girlfriends are planning to fly into London and really do everything for her. I'm imaging Priyanka Chopra and Serena Williams jetting in for a day trip that involves mani/pedis and champagne, followed by a tasteful Hot Bobby stripper. Probably not! While the rules are being relaxed for Meghan, I get the feeling that she's still being watched pretty closely and she's aware that she won't be allowed to really let it all hang out.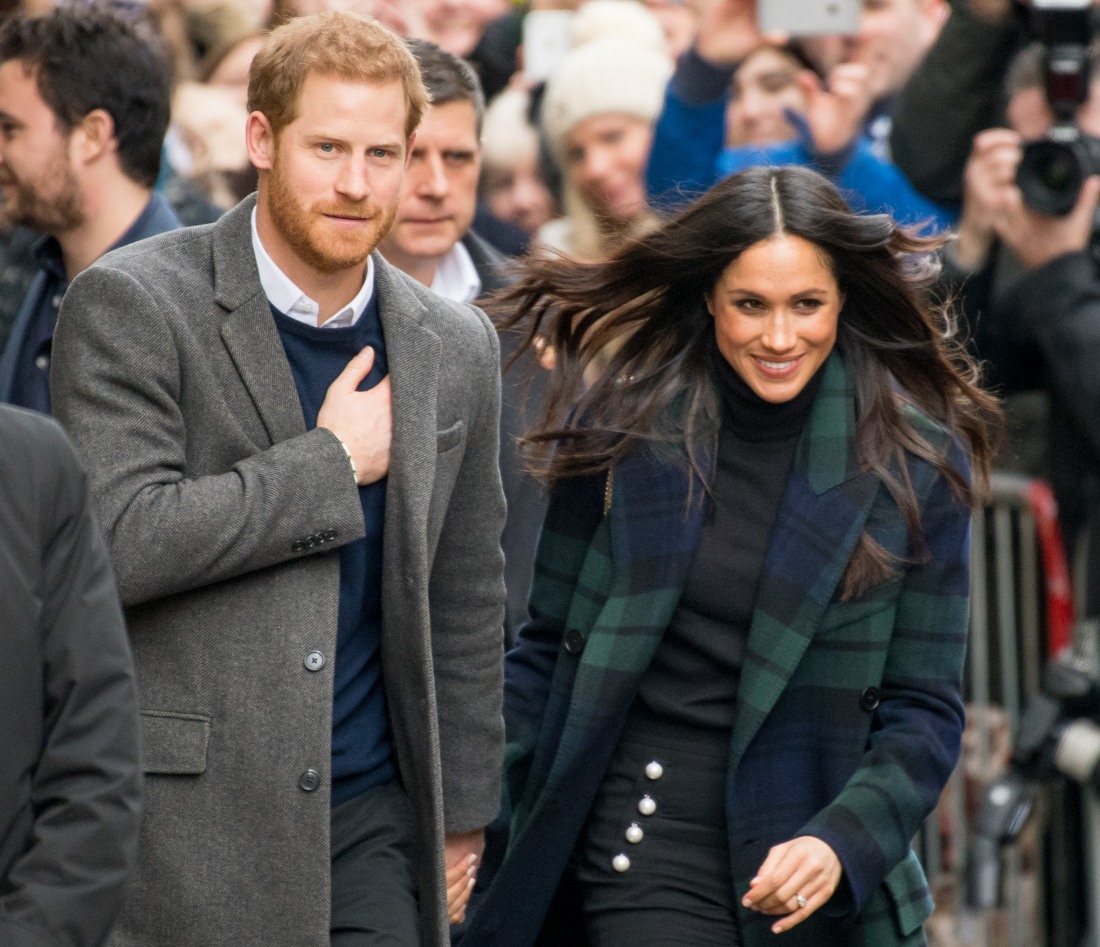 Photos courtesy of WENN and Getty.