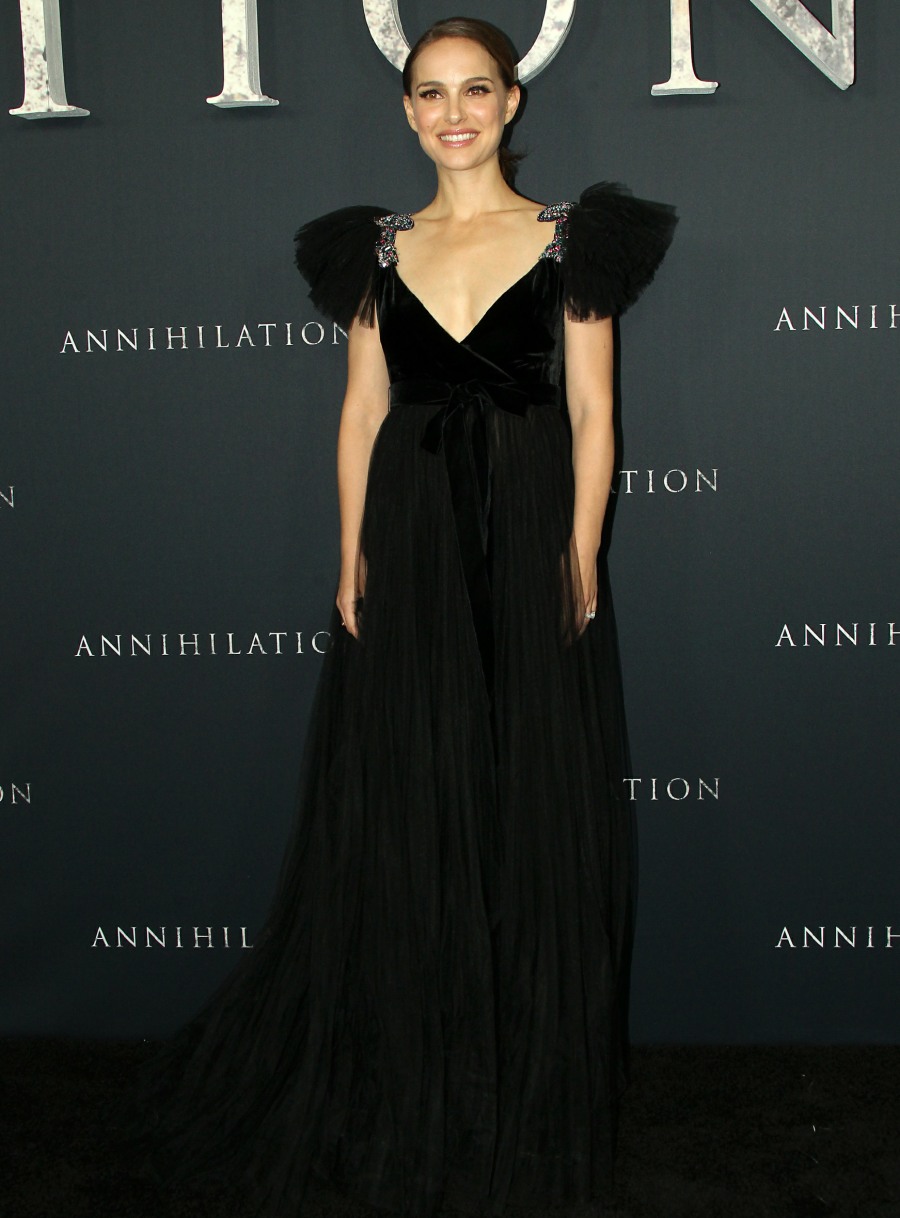 I've watched several of the trailers for Annihilation and I still don't know if I should see it. I'm definitely NOT going to see it in theaters, but should I seek it out later? It feels like one of those movies which I think will freak me out and scare me, but then when I finally do see it, I'll be like "Oh, this is actually a good movie." Maybe. Or maybe I'll think, "Wow, the lead role should have been cast with an Asian actress." For now, I feel a little bit bad for the people who worked on Annihilation, because their film is coming out the week after Black Panther. I just don't think it will make much impact, you know?
Natalie Portman is the lead of what seems like a mostly-female driven ensemble. For the big LA premiere last night, Portman reached back to rediscover her Black Swan-era style. She wore these kinds of tulle-heavy gowns a lot around the Black Swan era. This black gown is Valentino Pre-Fall 2018. It's pretty? I mean, I don't hate it. I kind of dislike the puffy sleeves, but whatever.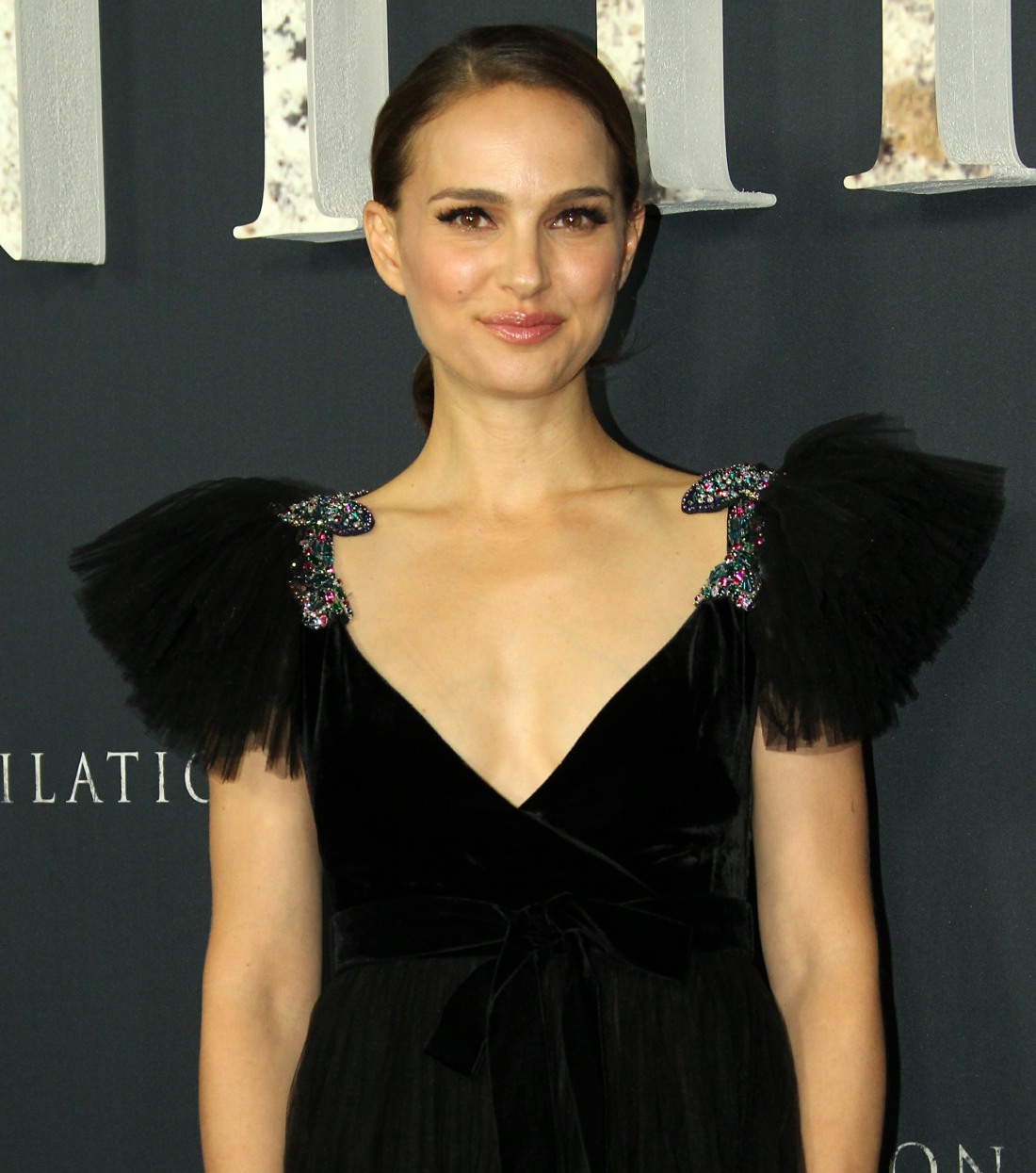 I love Tessa Thompson with all my heart and I want good things for her. This Naeem Khan is not a good thing. I mean, I like that Tessa wasn't phoning it in sartorially. She went for a LOOK. But the look is bad.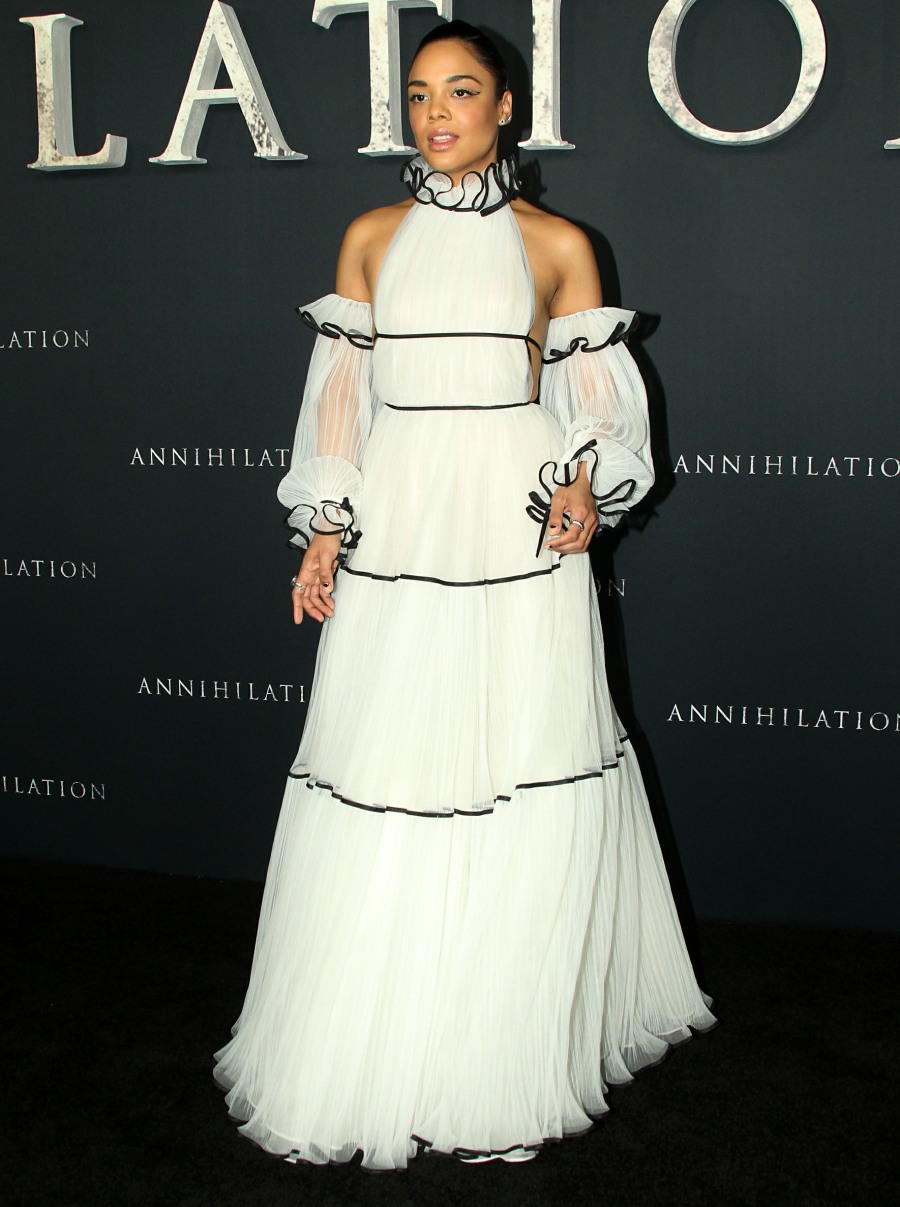 Gina Rodriguez in Cristina Ottaviano. I think I would have liked this more if the whole dress was that shiny turquoise blue. But it's pretty as-is.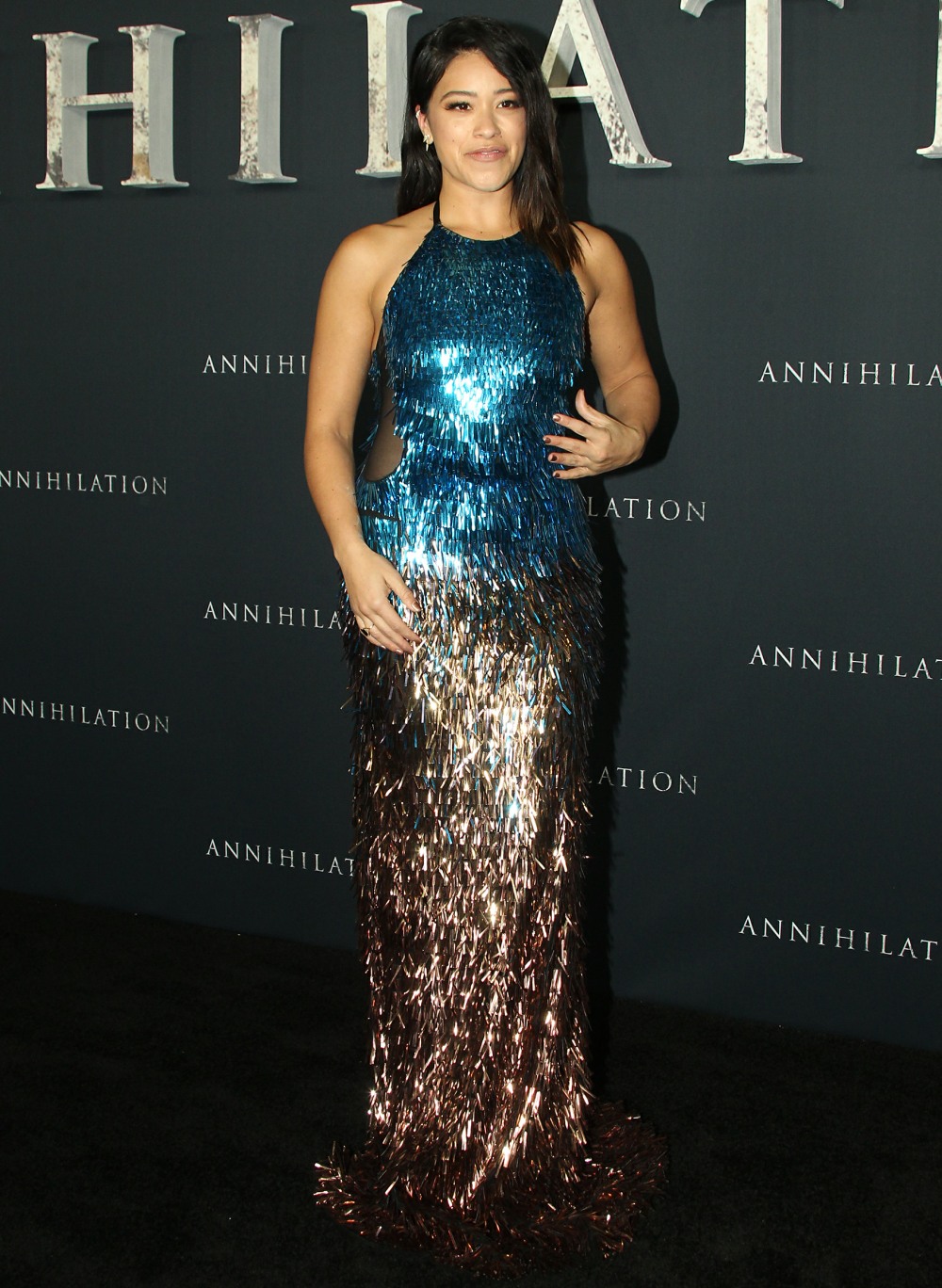 For a second, I thought Janelle Monae was wearing a pearl-encrusted crossbody purse and I was like "OMG that's fabulous." But it's just a weird pearl design on this Armani dress.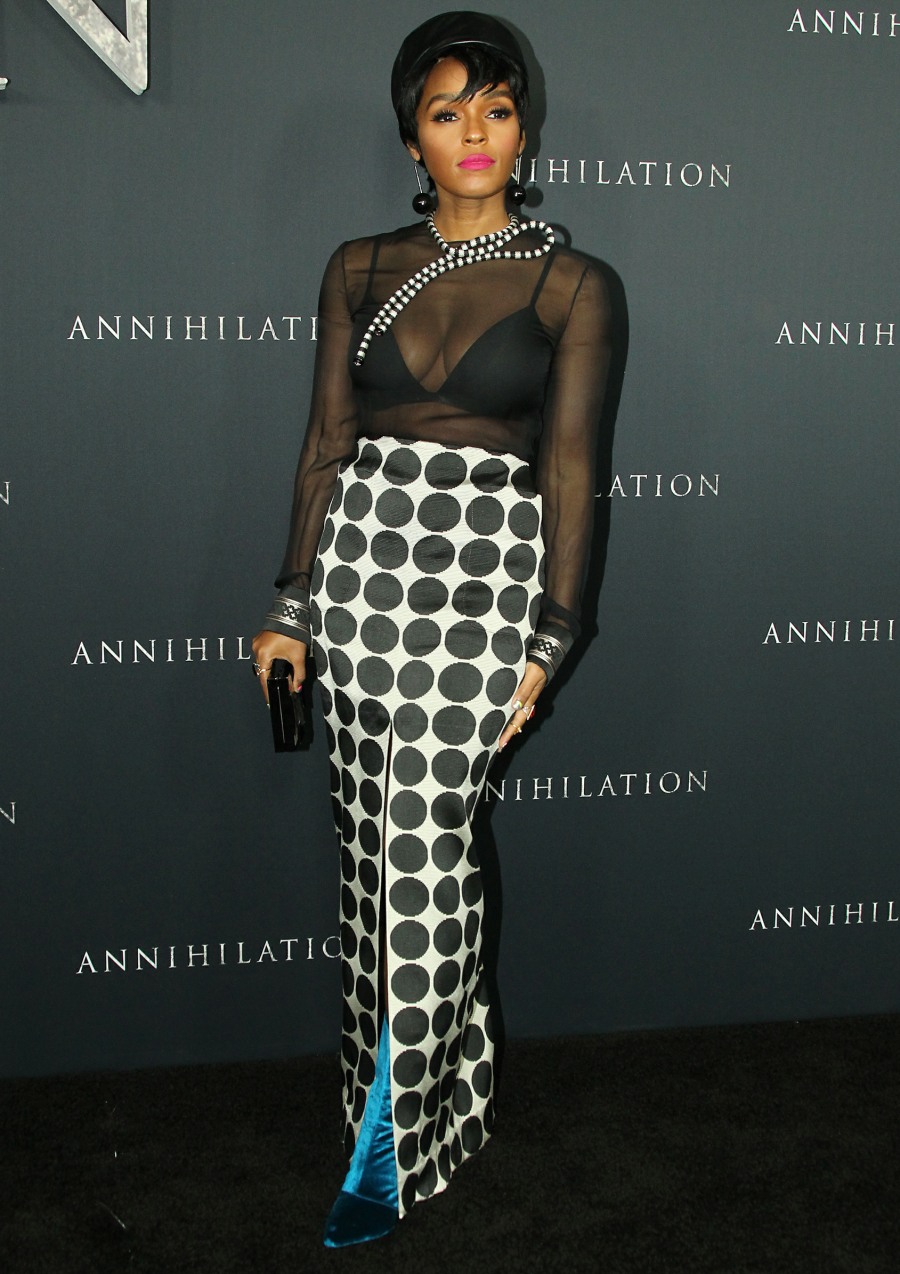 Jennifer Jason Leigh in a Rodarte LBD. This is pretty!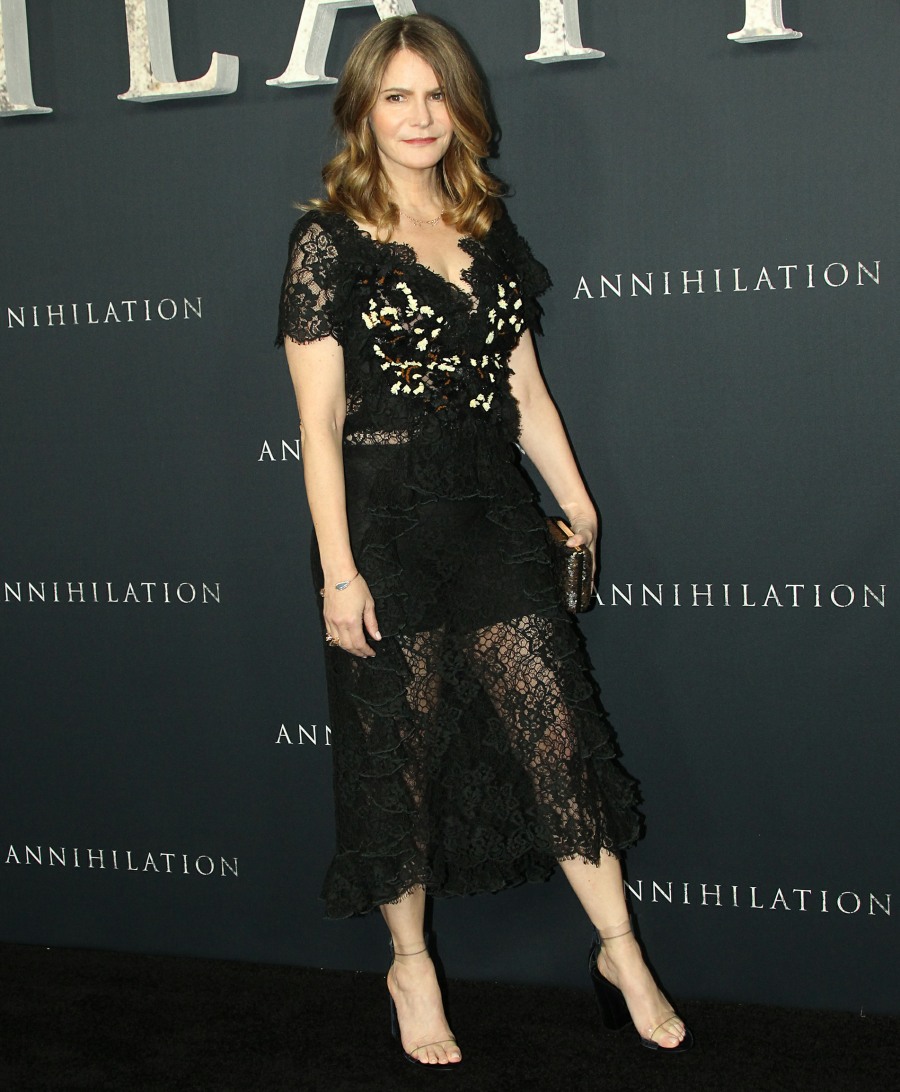 Hello Grey-Streaked Oscar Isaac. He looks like a sexy grey wolf.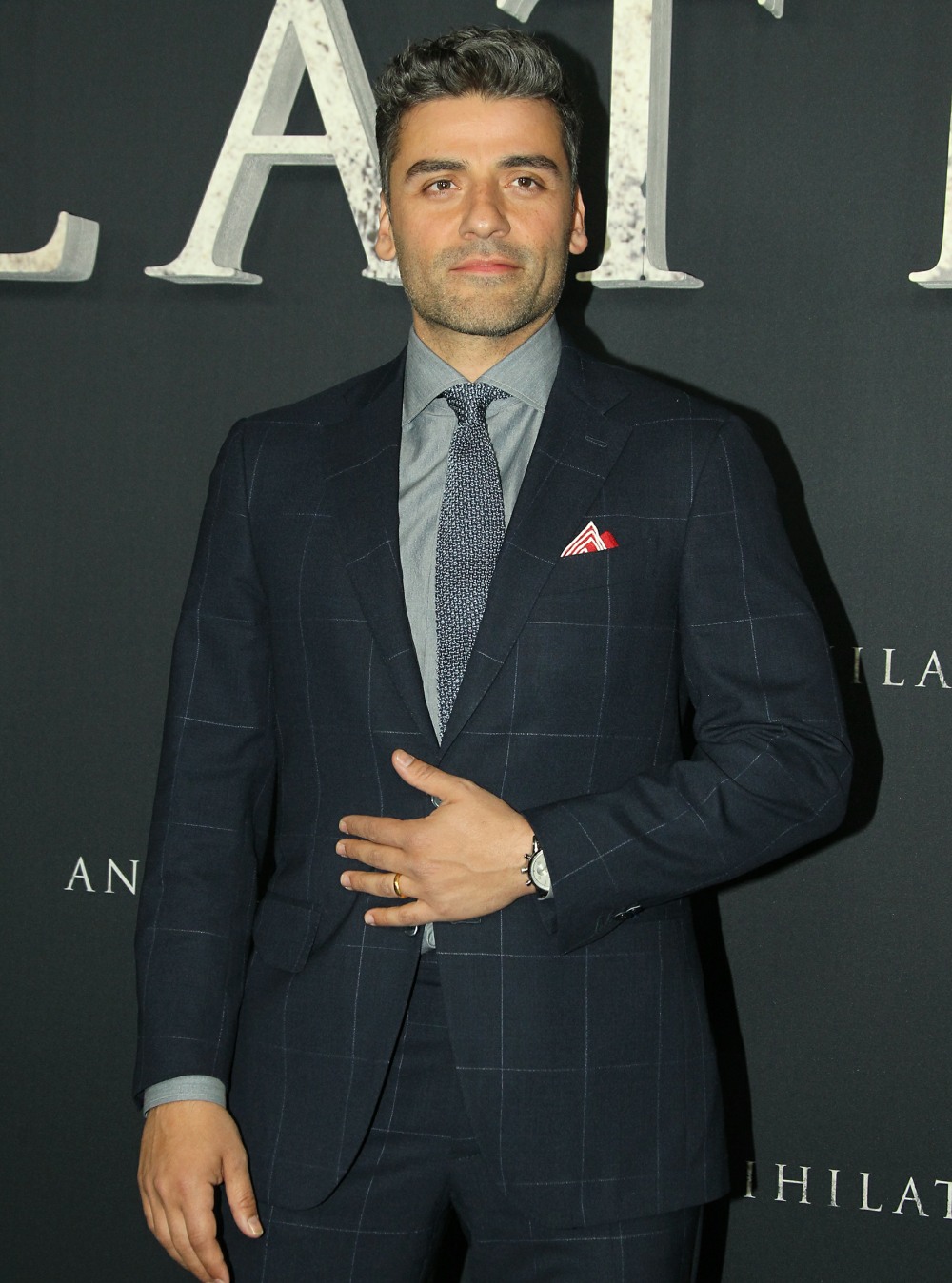 Photos courtesy of WENN.