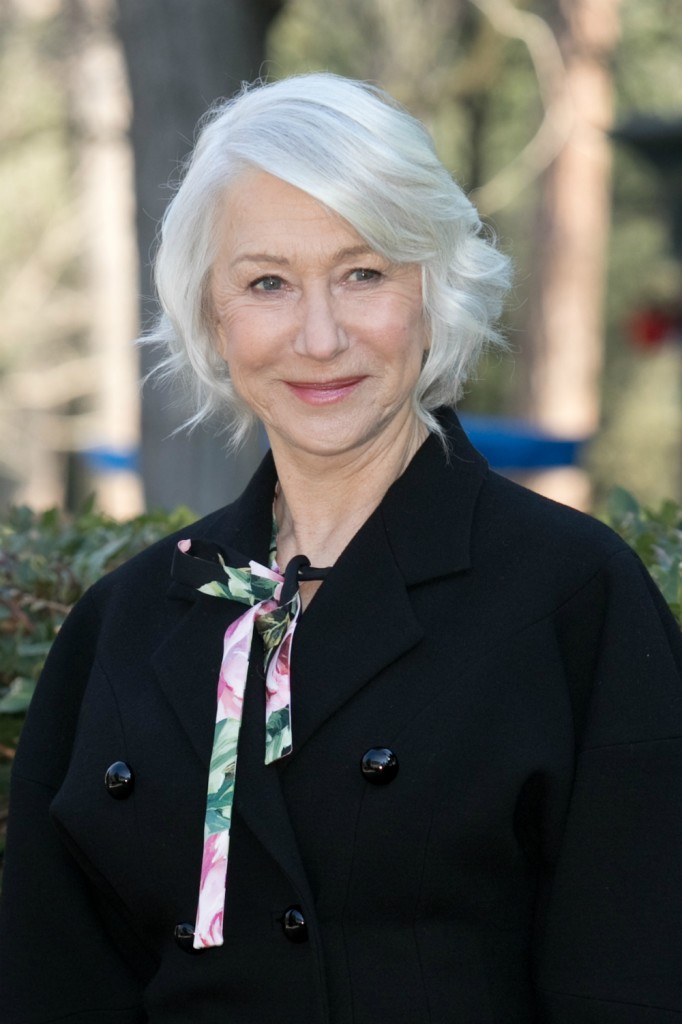 Helen Mirren is promoting her thriller Winchester about the widow Sarah Winchester and the crazy house she built. On a personal note, I had really high hopes for this film, but it's getting panned on Rotten Tomatoes. I grew up near the Winchester Mansion and found it fascinating. I can't describe it, there's just a feeling when you're in the house, you could absolute convince me spirits or energies sought it out as a place to hang out. Anyway, the movie apparently uses the tabloid theory that Mrs. Winchester kept building to ward off the spirits killed by the repeating rifle her husband invented. You can read more about that here. You can read how that's not true and why she probably did keep building here.
Dame Helen was honored with a Career Achievement Award at AARP's 17th Annual Movies for Grownups Awards (which is such a great name for an awards show) and they asked about how she plans to age. I am including the context for the questions because I get tired of an Academy Award-winning actress with long and fruitful career, only being asked about aging. However, since AARP is all about living your best life in your silver/golden years, the context matters. Anyway, according to The Dame, she has no intention of aging gracefully.
Dame Helen Mirren will not grow old gracefully.

The 72-year-old Oscar winner tells us that going gentle into that good night is not part of her game plan.

"I don't really like the word 'gracefully,'" she told us at the AARP 17th Annual Movies for Grownups Awards in L.A. "There is something sort of weird about that. I mean, I want to rage into the night. I do not want to go gracefully at all."

The fact she was being honored with the event's Career Achievement Award didn't mean to "The Queen" actress that her career was over.

"I don't know, these things come along and it seems like the day before yesterday I was being given the most promising award," she said, accompanied by her husband of 30 years, director Taylor Hackford. "You just continue on; and if work comes along you do it, and if it doesn't you don't."

---

But if there's one thing Mirren knows now that she wishes she knew 30 years ago, it's this: "Listen to your gut and your head. Learn how to say '(expletive) off.' I was much too old when I learned that," she told TODAY Style.

For her, the 40s were a golden period. "It's a great age. Celebrate it. Have a blast," she said.

She's equally blunt about aging, and even embraces it with gusto.

"You either die young or you get older. That's the reality. I don't want to die young. I never did want to die young. I'm too curious about life," she said. "All lives have their ups and downs. You have two choices. You have to embrace it and allow it to happen. It's the natural rolling on of life. It happens to every single person on the planet. It's just a part of being a human being."
[From NY Daily News and Today]
First of all, I enthusiastically second her comments about your 40s. Absolutely, without a doubt the best decade of my life so far. I found her comments about being "too curious about life" to die interesting. I subscribe to more of the *shoulder shrug* if it happens, it happens approach to my own death. I can't stop it, so I don't really think about it. As far as aging gracefully, I think if I'd been asked in my youth, I would have said absolutely, I will age "gracefully." Now that I am here, I think I have swayed more into Helen's camp. I still dance at weddings/parties and all the time in my home – and car, much to my children's perpetual embarrassment. Gravity has taken its toll so I can't dress like a teenager but I don't ask myself if I am too old to wear it, just if it looks good. So, I'm not so much am raging into the night with Dame Helen but more defiantly staying up past my bed time. However, I hope Helen never stops raging because she does it so well.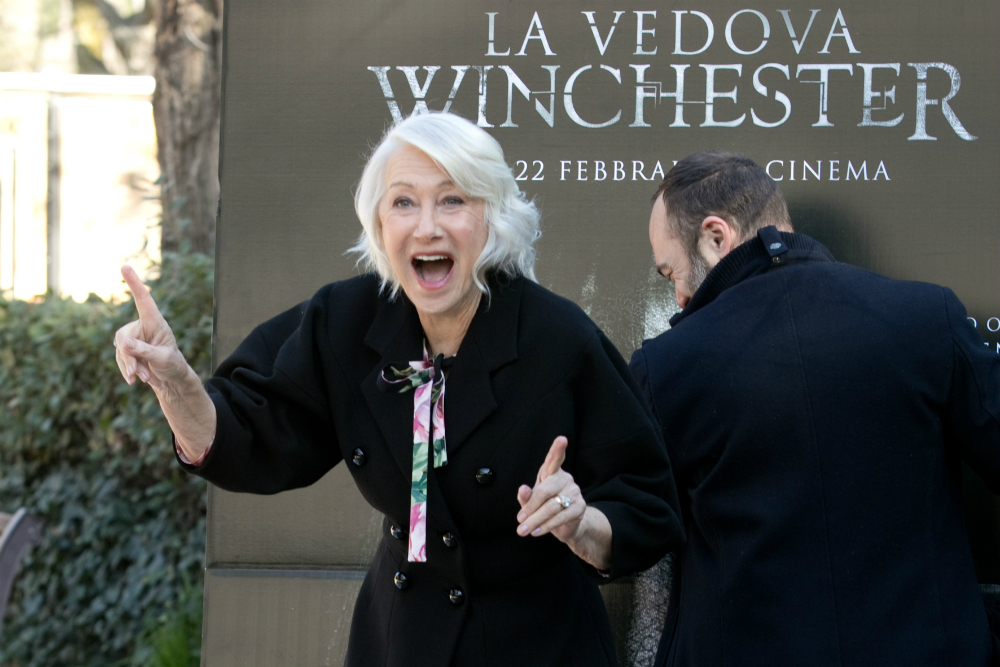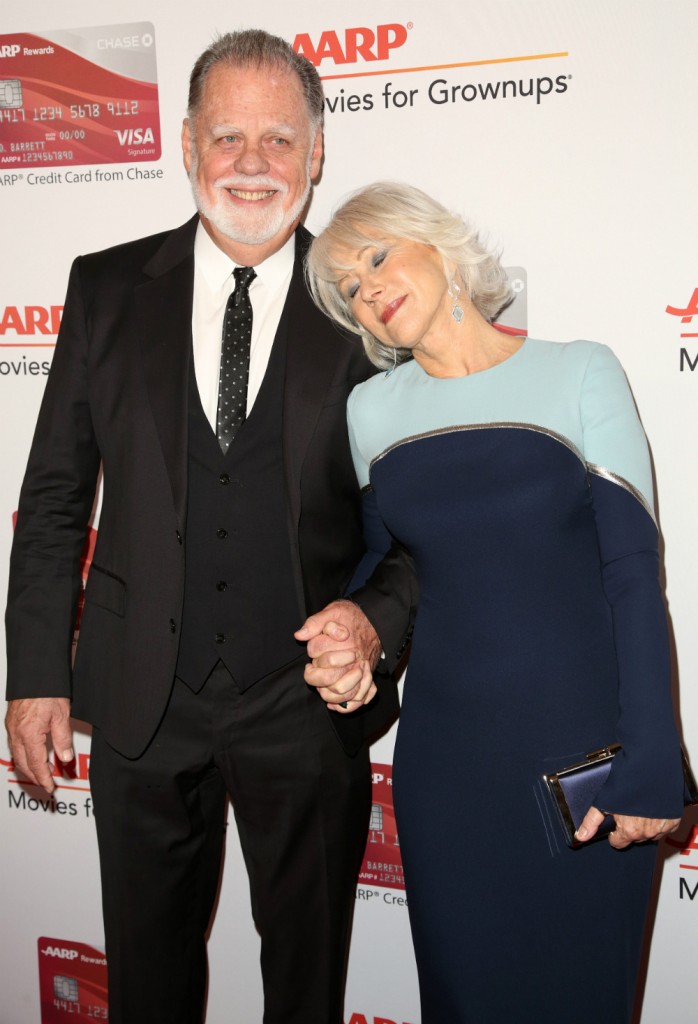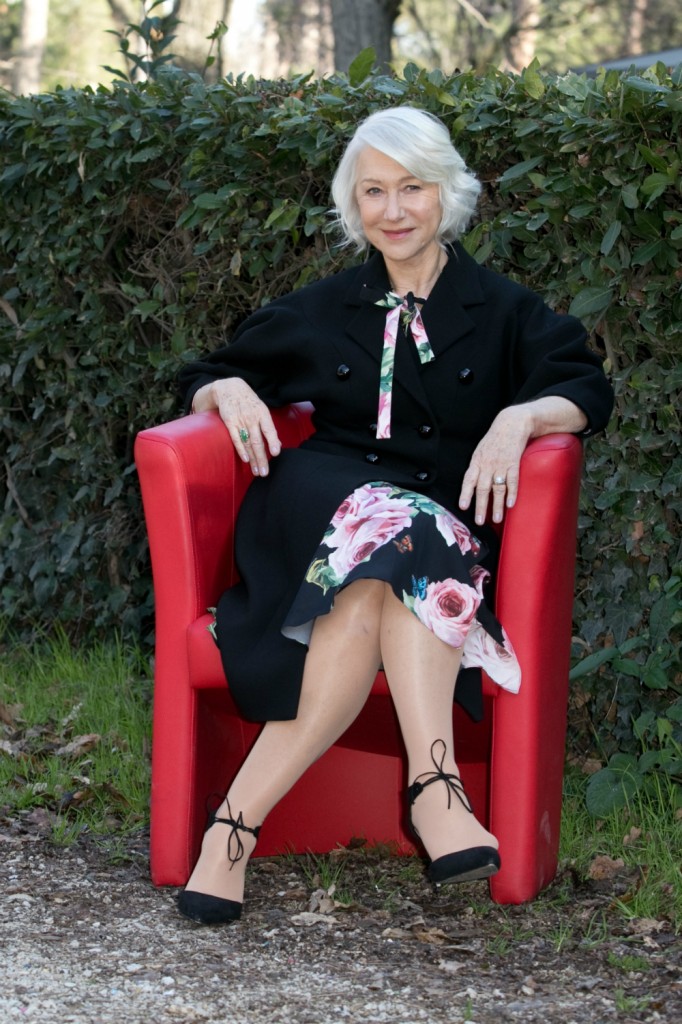 Photo credit: WENN Photos