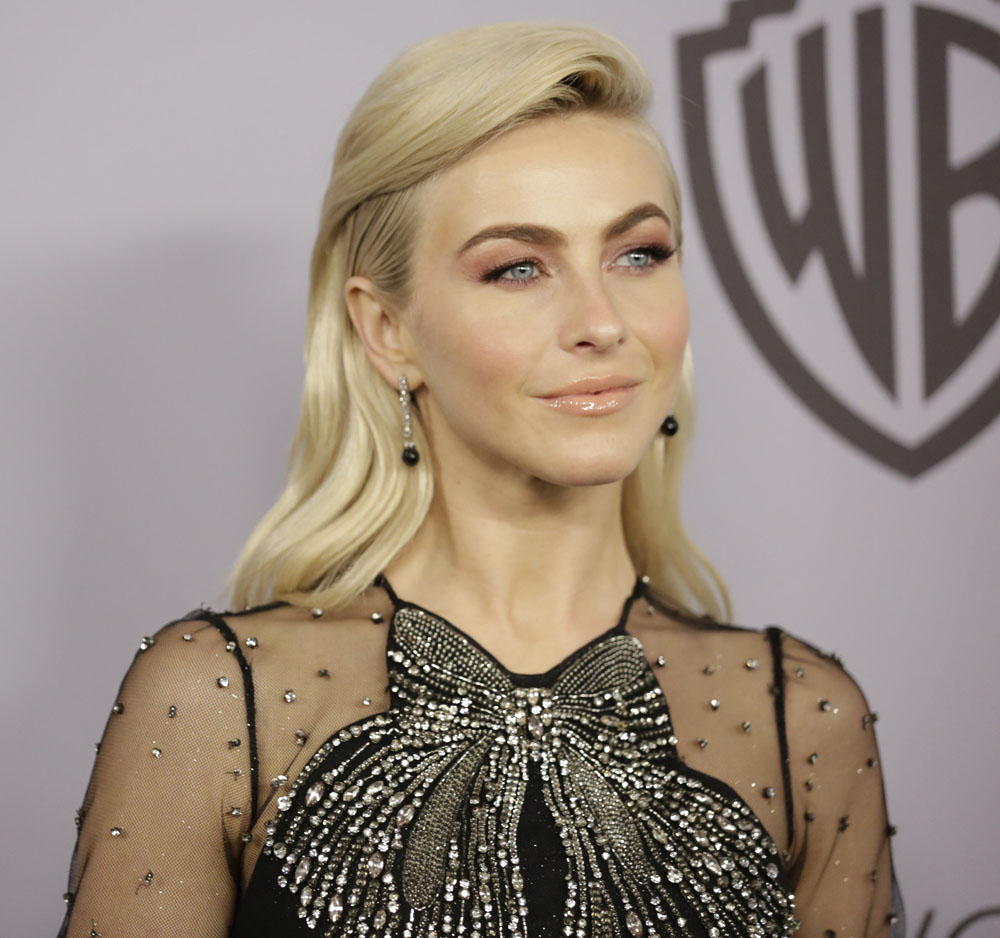 I'm blonde now, but I was a redhead up until about five years ago. I sometimes feel like a redhead still, if that makes sense, and a significant percentage of my friends have red hair, it's a popular color. (Most of them are dye jobs and they won't mind me saying that. Love you guys!) In the fall of 2016 I went red again as it felt right for me. Because I'm mostly gray, it was so hard to maintain. The dark color didn't hide the new growth and I ended up going back to blonde in a few months.
While I like to think that being a redhead suited me, maybe I looked as different to some people as Julianne Hough looks to me. She dyed her hair red recently and was gushing about it on social media. I totally get what she's saying about feeling like a redhead, it's hard to explain but some of us just identify as gingers even though we're blondes, but I don't think this color suits her. Here's her post. Hover over the image to see the arrows and more photos.
Maybe a red-blonde color would be a better transition for her. This looks too dark for her and I don't like what she's done to her eyebrows. These very bold dark eyebrows are in now and they can overwhelm some women's faces. Some women are definitely going too far with it. She's always lovely but this color just doesn't flatter her. I predict that she'll be back to blonde by the summer, if not sooner. Maybe she'll add some funky colors or streaks just to get more social media punch out of it in the interim though.
Thanks to E! for the heads up.
Julianne and her new husband, Brooks Laich, in Paris. Cheesy or goals? Maybe a little of both.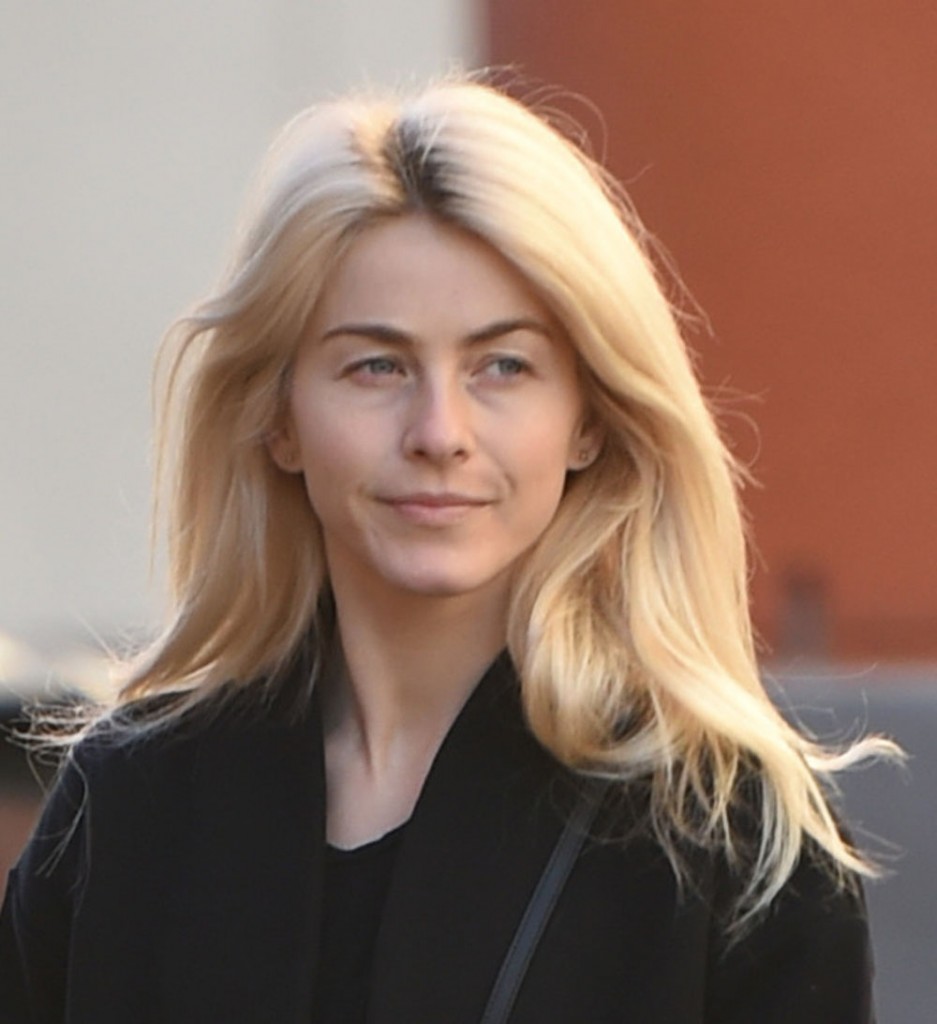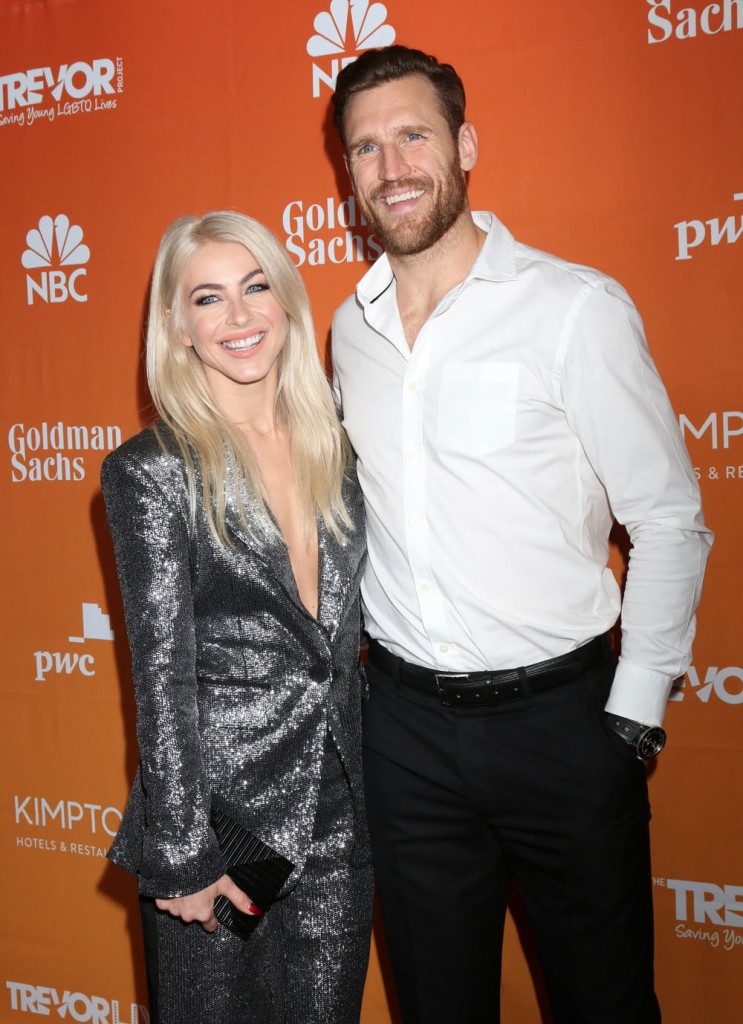 Photos credit: Instagram/Julianne Hough and WENN