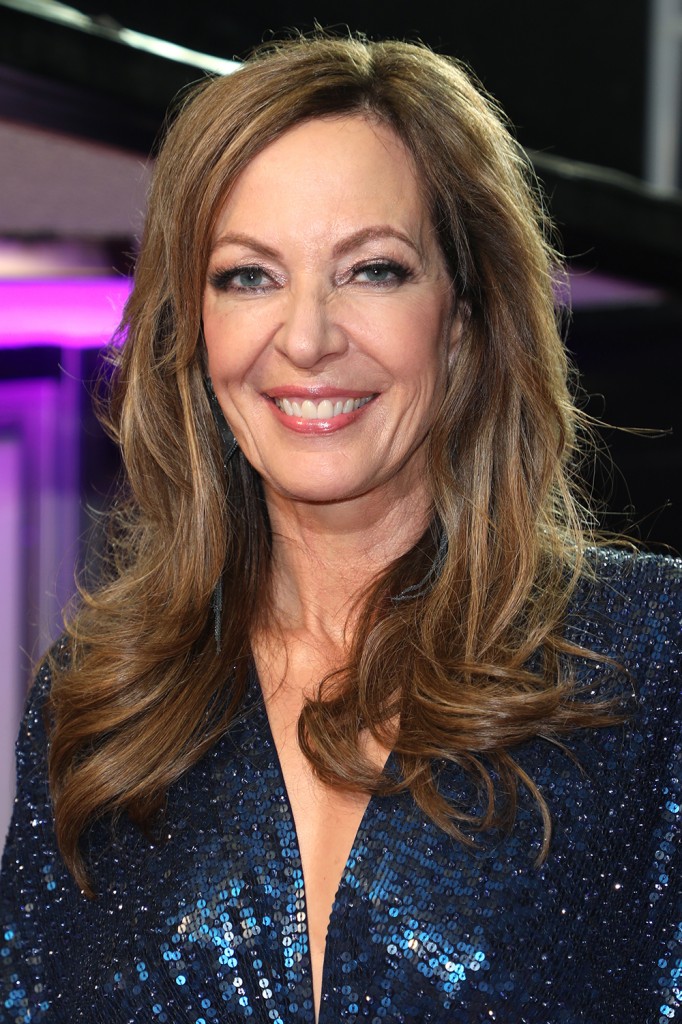 Who doesn't love watching the Oscars? The ceremony and the Super Bowl are probably the most talked-about events at every company's watercooler the next day. Everyone has their favorite memories of the show – mine were the streaker in 1974 (if you're old enough to remember), the infamous 1989 Rob Lowe and Snow White musical opening number and Roberto Beningi's wildly enthusiastic reaction to winning the award for Life is Beautiful in 1999. Well, Allison Janney just added something else to my favorites list.
The 58-year-old actress is nominated for best supporting actress for her portrayal of Tonya Harding's foul-mouthed, violent mother, LaVona Golden, in I, Tonya. Allison is no stranger to awards, having already won multiple awards including seven Emmys, six SAG Awards and a Golden Globe. When asked by PEOPLE about her favorite Oscar memory, she recalled, "My favorite memory of watching the Oscars, has always been seeing whatever Cher would wear. That was always so fun to look forward to because she was so outrageous and I loved it."
She's absolutely right, you know. If you take a look back at La Cher's Oscar fashions, you can't help but agree. Remember the Bob Mackie beaded dress that showcased her bare, toned midriff and was topped with a huge feathered mohawk? She wore that one in 1986, when she was nominated, but didn't win, for her role in Mask. How about another Mackie creation, the gorgeous sheer number she wore two years later when she finally won for Moonstruck?
Also in the PEOPLE piece, Allison revealed that she is bringing a good luck charm to the ceremony – not that she needs one – a token bestowed upon her by long-time friend, I, Tonya screenwriter Steven Rogers. She said, "Whenever I was doing a performance he would always say, to me 'sparkle peanut' and years ago he gave me a tiny, silver peanut. So I'm gonna have that in my purse."
When Allison wins the Oscar, she might want to not only thank Steven, but also make sure to thank her bird co-star in I, Tonya. In a recent profile in The New York Times, Allison said she "auditioned" three birds for the role of LaVona's pet, awarding the role to an aviary actor dubbed "Little Man". As she recalled,
In the last minute I decided to give LaVona emphysema, because the bird lady didn't want us to smoke around the bird. I was, like, "Oh, thank God I don't have to smoke in this scene." So I had [an] oxygen tube and oxygen tank. Then that bird, Little Man, got on my shoulder and became fascinated with my oxygen tank thing and my ear, and just kept poking at me. I was determined to not let anything stop me from telling my side of the story. And this bird was, like, "I'm going to make this as challenging for you as [possible]." He was kind of great though, because as an actor you sometimes get in your head, and he stopped that. I was either telling my story or dealing with him. He helped me focus in this weird way.
As someone who thought Allison should have won an Oscar for Drop Dead Gorgeous, I'l be rooting for her on March 4. Maybe she will contribute to my favorite Oscar watching memories. One can only hope.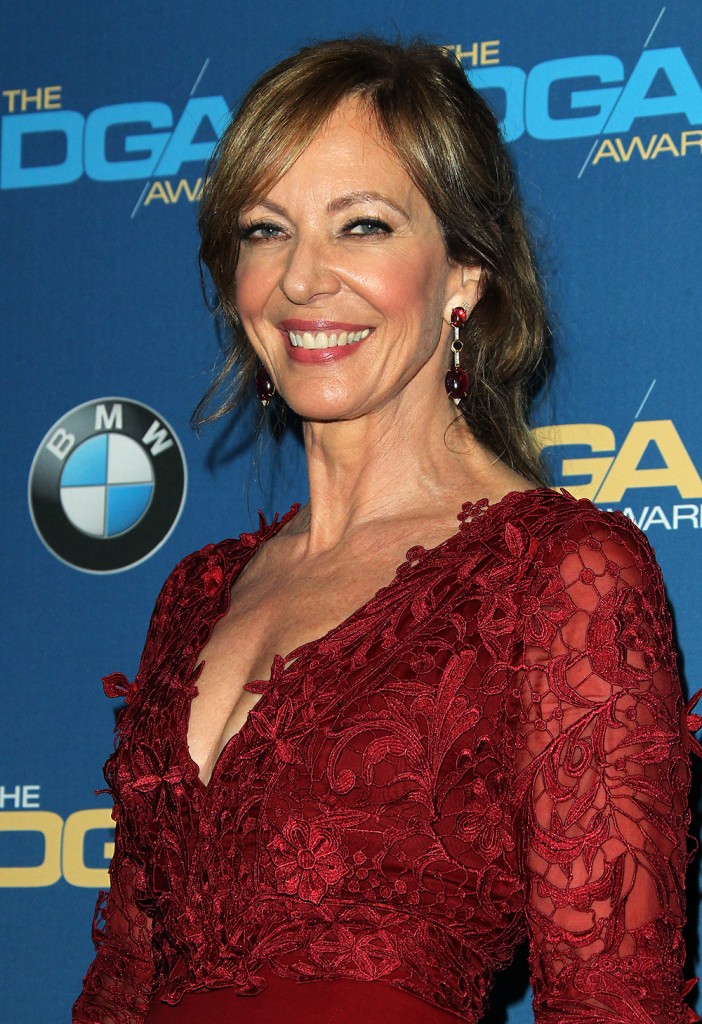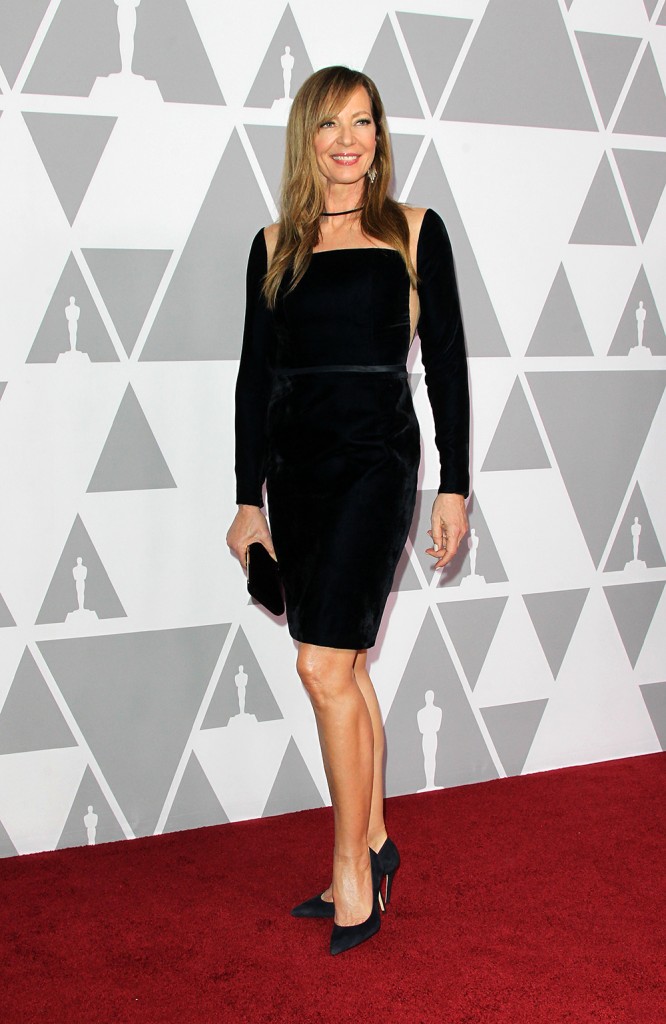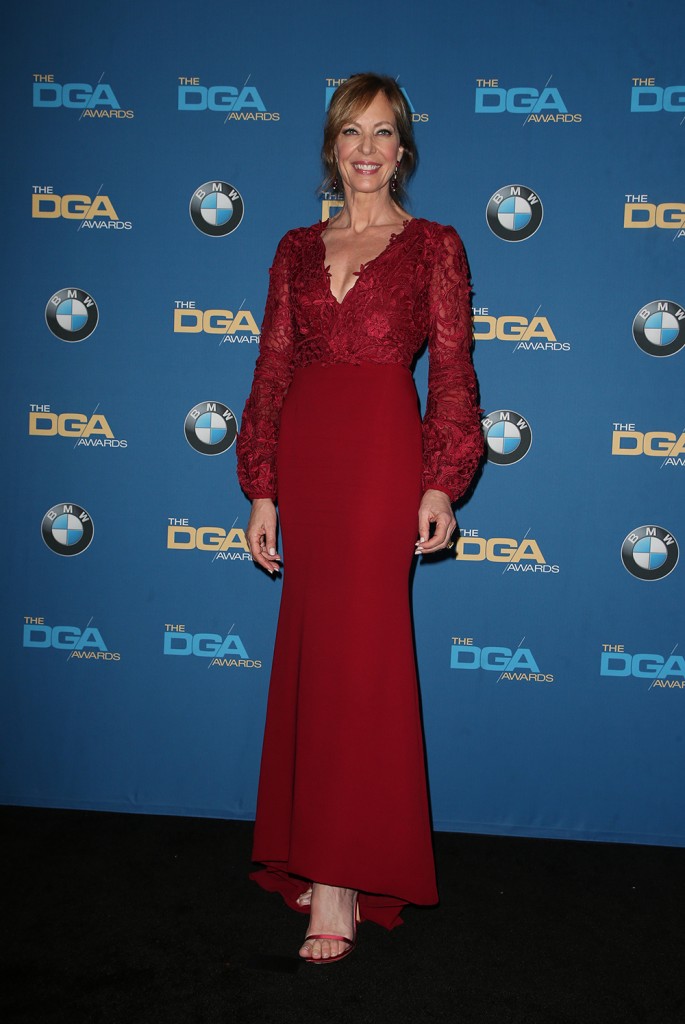 Photos: Getty Images, WENN.com