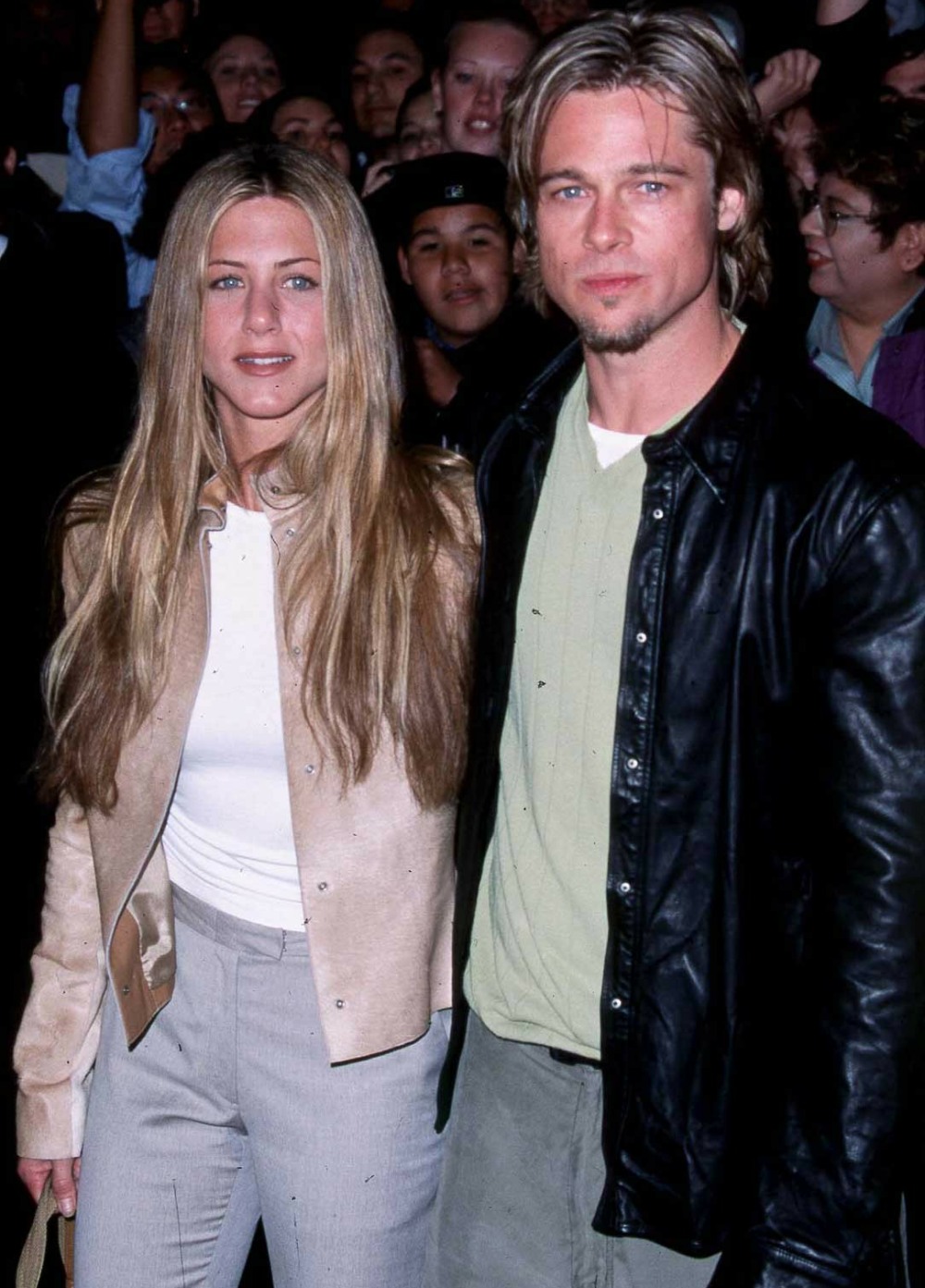 Just my opinion: from what I've seen of Brad Pitt's romantic entanglements, he's not much of a backslider. A backslider is someone who can't just make a clean split, someone who gets through a breakup and then goes back to their ex at some point. It seems like Brad doesn't backslide. But hey, sometimes people change. Brad is single-ish now – he's still in the divorce process with Angelina Jolie, but he's reportedly been casually dating some ladies. And now Jennifer Aniston is single-ish too. Would Brad backslide? Would Jennifer?
Don't expect a Jennifer Aniston and Brad Pitt reunion anytime soon. Following the news of Aniston and Justin Theroux's split, the internet has gone into a frenzy with the possibility of Aniston and Pitt rekindling a romantic relationship. But a source tells PEOPLE a reconciliation between the former couple seems highly unlikely.

"They haven't seen each other in ages," says a source with knowledge of Pitt and Aniston's current relationship. "For well over a decade now they have lived totally separate lives and so not surprisingly, they have become totally different people than who they once were when they were together."

Pitt, 54, and Aniston, 49, divorced in 2005 after five years of marriage.

"They broke up, and they did it because they had serious issues," says the source. "They're not stupid. They remember why it didn't work." Despite the constant tabloid chatter over the years suggesting they never stopped loving each other, both Aniston and Pitt have completely moved on. "They've been over each other for longer than they were ever together," says the source. "It is such ancient history." And when it comes to the possibility of a new relationship, the source says their lives are simply too different from when they first met to make it work.

"Now you add six kids on his side and each of them having their own assorted battle scars into the mix?" adds the source. "Forget it. It's not going to happen." And while Aniston and Pitt have remained friendly over the years, the source says two aren't especially close. "They aren't in regular contact, beyond an occasional text back and forth to wish each other the best when there's been a new project or big event," adds the source.
I say that this source is probably right? I mean, would a repeat of Jen & Brad be "good for gossip"? For sure. It would make my job easier, just like Angelina Jolie starting up with Tom Hiddleston would make my job easier, but that doesn't mean it will happen. Before Jennifer got with Justin, I always wondered why – with her routines and her preference for an LA-based life – she never just settled down with some non-actor, like a lawyer or an agent or some kind of businessman-type outside the industry. I still wonder why she doesn't do that, like ACTIVELY look for a nice guy who isn't bringing a lot of actor drama to the table. Brad is possibly bringing even more actor-drama to the table than Justin ever could. And I also think that imagining Jennifer Aniston as "step-mother" to the six Jolie-Pitt kids would just… not be a good look for anyone involved in the Uncool Bermuda Triangle. It would be such a mess.
Photos courtesy of WENN, Getty.