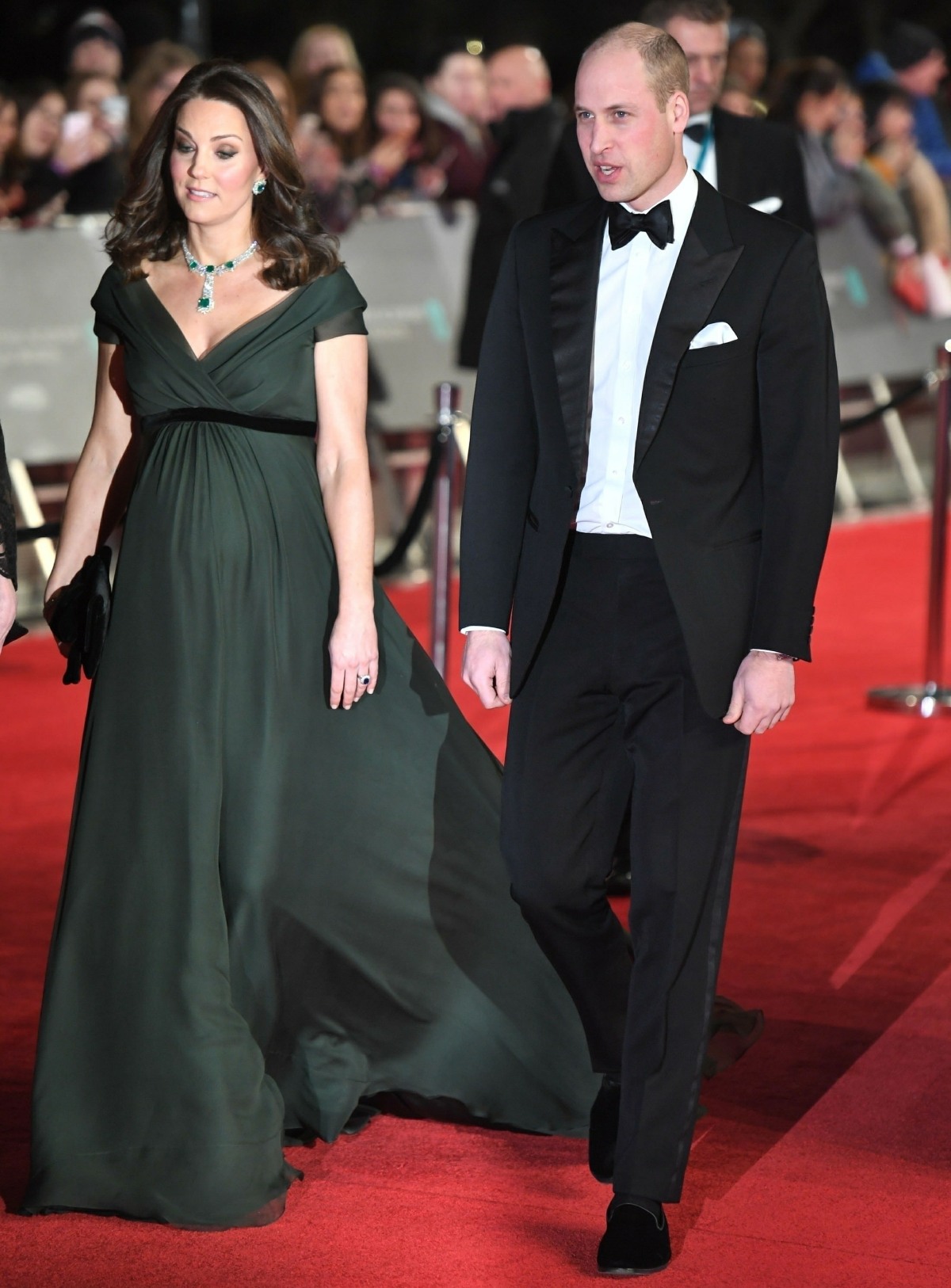 I would say that the overwhelming majority of female attendees at last night's BAFTAs adhered to the Time's Up "blackout," meaning they wore all-black ensembles or mostly-black ensembles. Just like at the Golden Globes, there was a surprising amount of variety in black gowns and different looks being offered up, and just like at the Globes, it ended up being a surprisingly great social/political/feminist moment.
Ahead of the BAFTAs, there was a lot of royal hand-wringing about whether the Duchess of Cambridge would wear black, whether it was "against royal protocol" and whether Time's Up was "political." I said that it didn't really matter either way, but I also said that Kate could have made the case for wearing black very easily: that "being against sexual harassment and abuse" is NOT a political stance; that Kate is keen on mental health issues and harassment and abuse are mental health issues; and that she's broken the "never wear all black" rule many times before. Guess what? She didn't wear black. Because of course she didn't.
Kate ended up wearing this deep green Jenny Packham gown. Some British outlets claimed that Kate wore the black "sash" around the empire waist as a "nod" to Time's Up. I bet it was just part of the dress though, but what do I know? I'll say two nice things: one, this is actually a lovely dress and I always wish she would wear more shades of green; and two, if she was going to "defy" the red carpet blackout, I'm glad she didn't wear something super-bright. This green is so dark, it actually blends in with all of the black. Think about how bad this could have been, you know? She could have worn white or hot pink or yellow.
Because Kate knew that we might be mad about her choice of dress, she gave us something sparkly to look at: emeralds and diamonds! This is actually a whole set called the "Cambridge emeralds," and it includes the pendant necklace and emerald earrings she's wearing, plus a brooch, I think. While these are called the Cambridge Emeralds, they are not Kate's. They belong to the Queen, who must have loaned them to Kate.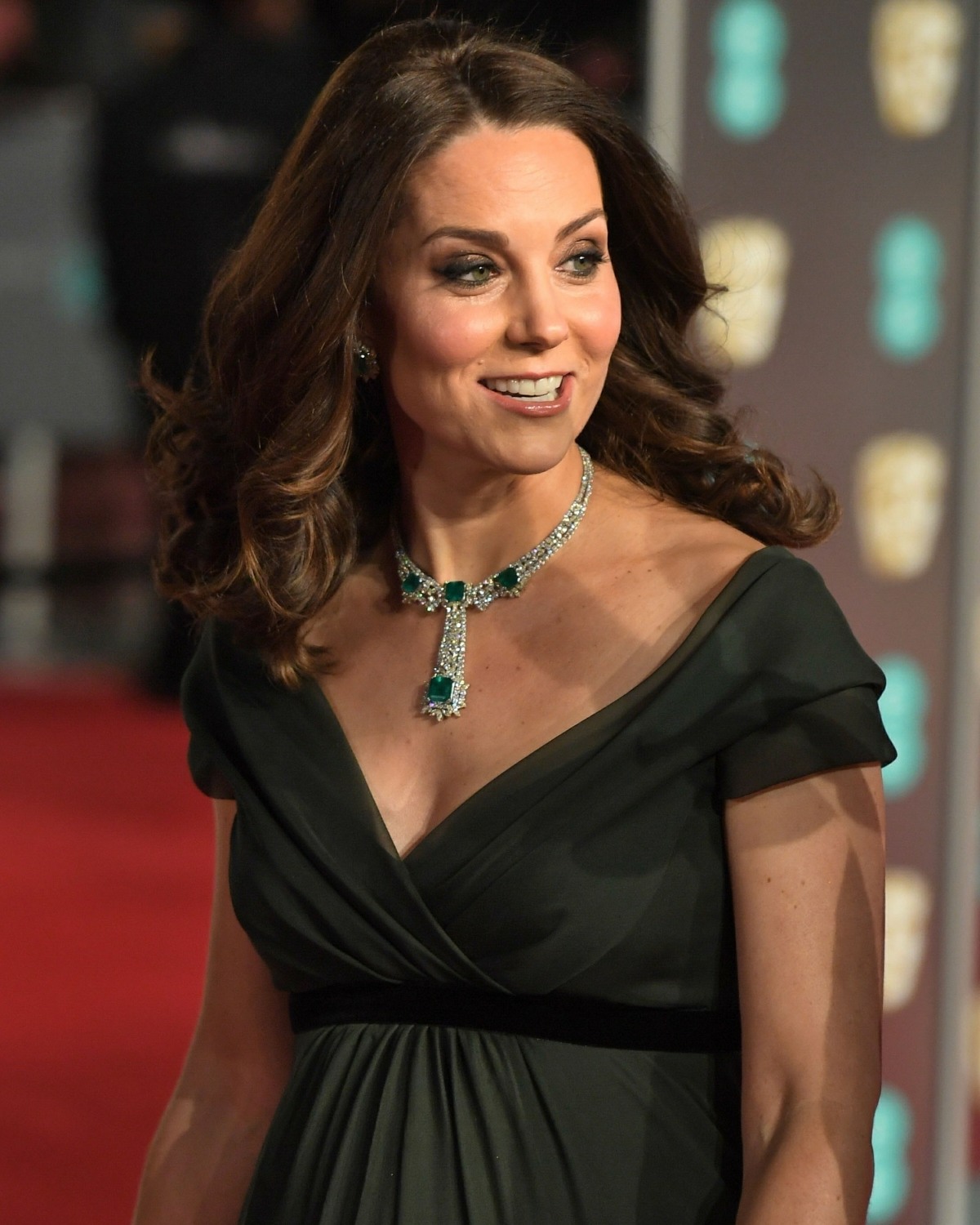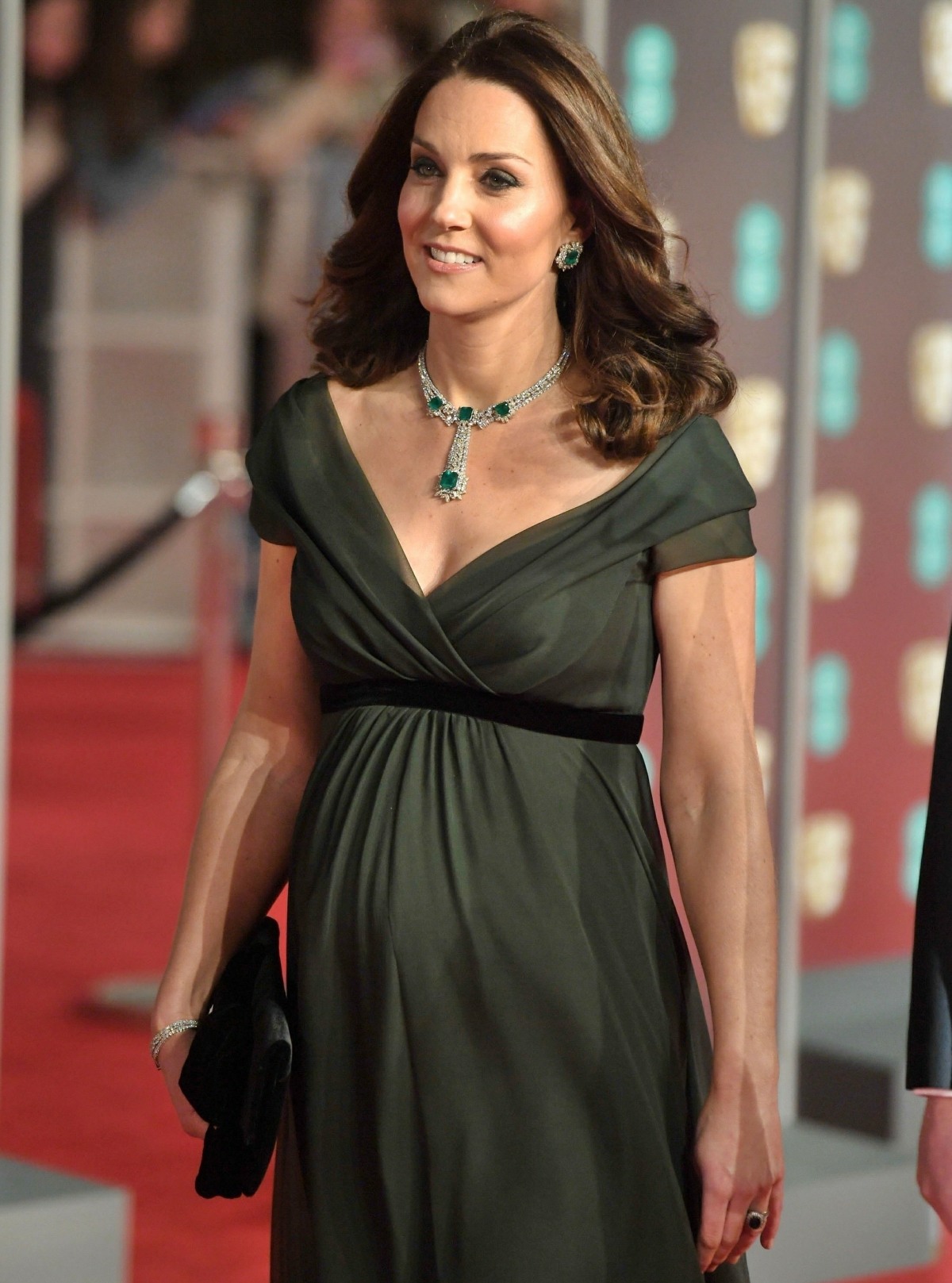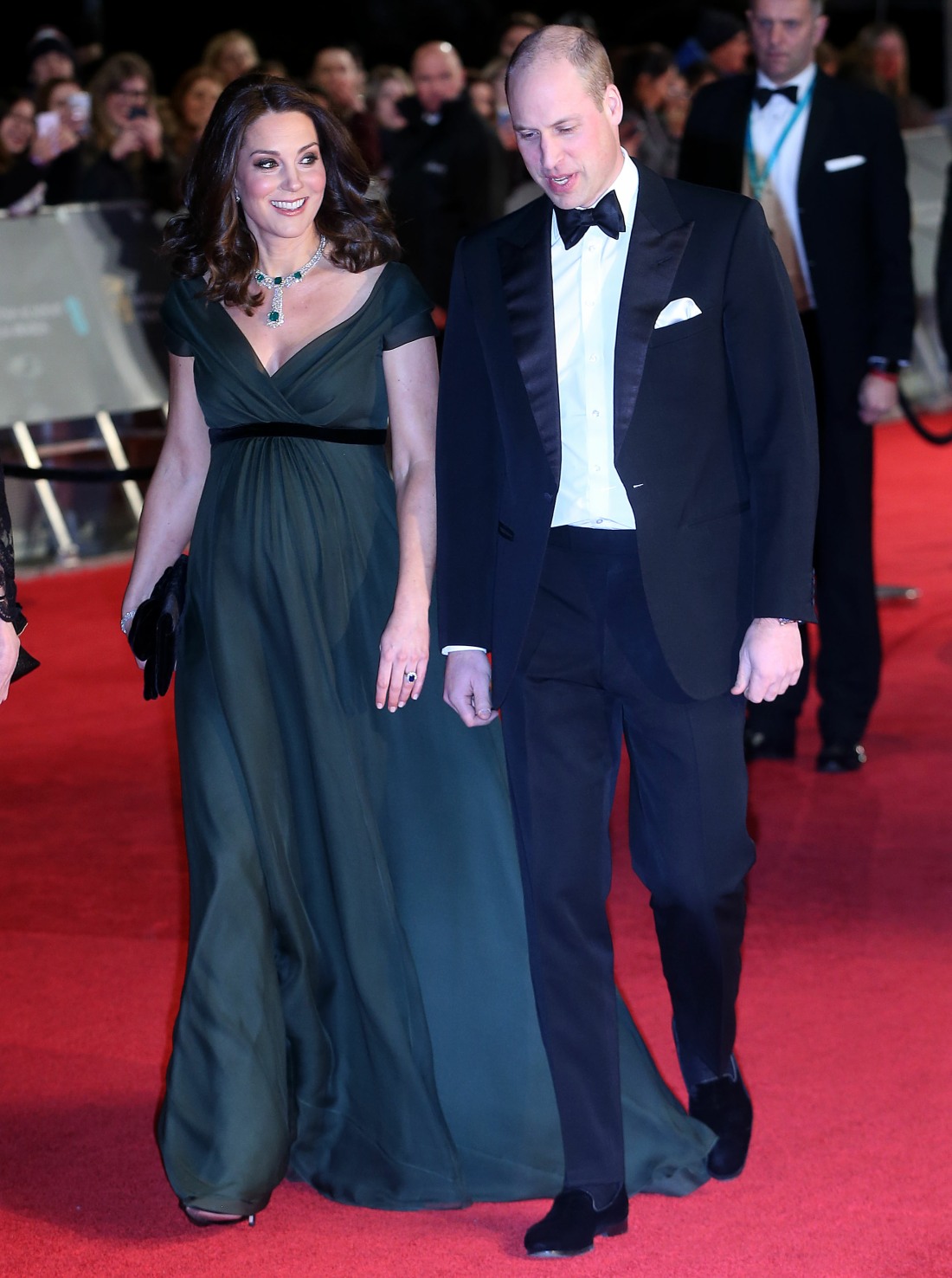 Photos courtesy of Backgrid and WENN.