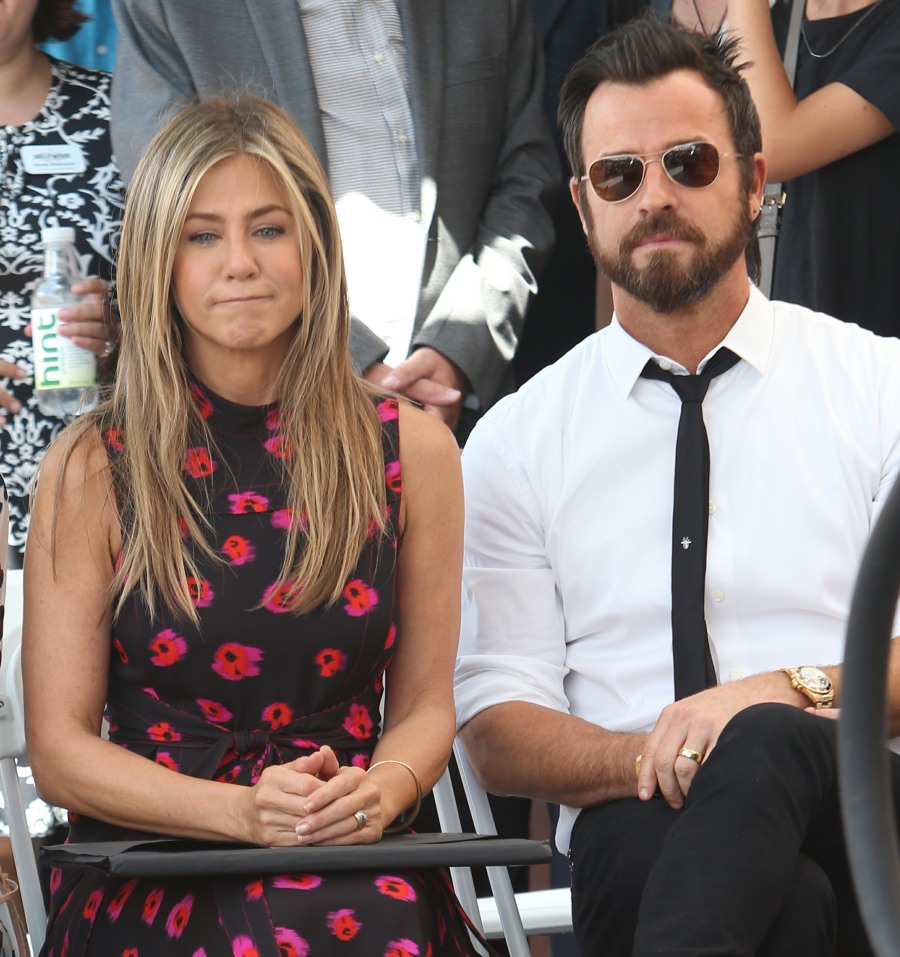 It's becoming pretty clear that Justin Theroux dumped Jennifer Aniston. I said that was my tea-leaf-reading from the initial gossip, and if anything, the weekend's stories have only confirmed that. He's been living in New York for months now, and the New York Post's Page Six has been breaking stories about how Justin was "really bored" with Jennifer's friends and LA lifestyle, because he is so arty and edgy and hipstery. Page Six also reported that Justin initiated the separation, and that Jennifer is far more "complicated" than her lifestyle-brand-worthy image. So what does the gossip journal of record – People Magazine – have to say about all of this? People Mag dropped this story on Sunday:
Jennifer Aniston and Justin Theroux last met up on the most romantic holiday of the year, one day before publicly announcing that they had split.

"They saw each other late at night on Valentine's Day in L.A.," a source close to the actress tells PEOPLE. "They decided together that they would make the announcement the next day. Justin flew on a private jet to L.A. to see Jen one last time."

The insider adds that the former couple were divided on when to announce the breakup news, with the Friends star hoping to continue to keep the matter private. "Jen didn't want to announce it for as long as possible, because she wanted to avoid the media attention," the source says.

The couple's decision to split comes just days after the actress's 49th birthday, which she and Theroux spent apart. Aniston celebrated in Malibu, California, with a gathering alongside pals Courteney Cox, Andrea Bendewald, Leigh Kilton-Smith and Kristin Hahn on Feb. 11.

"Jen hoped that Justin would be low-key on her birthday so people weren't wondering why he wasn't with her. But that's not Justin's style," the insider continues. "He wanted to make the announcement so he can live his life."

The Aniston source says Theroux, 46, had been over the relationship for quite some time.

"It seems Justin gave up many months ago," the insider explains. "For the past few months, he has spent very little time in L.A. Jen very recently started telling people that they were over. She seems okay now, but was still hoping as of a few weeks ago that they could figure things out."
"Jen hoped that Justin would be low-key on her birthday so people weren't wondering why he wasn't with her. But that's not Justin's style…" Yeah but… Jennifer could have been low-key on her birthday too. Her friends were sending out tons of social media posts and there were tons of stories about her Malibu celebrations, and it was clear that Justin was nowhere around. Granted, Justin was getting pap'd a lot that weekend in New York too, so I see the "source's" point. As for Justin being "over the relationship for quite some time" – like, they were JUST married in 2015! The timeline for when their marriage fell apart doesn't make much sense. But whatever.
As for the rumors about other people… I've seen some headlines trying to make "Aniston and Gerard Butler" into a thing. He's still with his long-time girlfriend though, so I doubt it. But I think a lot of people are waiting for another shoe to drop with Justin Theroux, right? Like, we know he's been in New York all this time. We know he's been rolling with the Arty Crowd. Is there, like, an Art Baby coming? Or just an Arty, Edgy Mistress? From The Sun:
Those who know Jennifer Aniston and Justin Theroux tell a dramatically different story — and questions are already being asked about Justin's closeness with one rising star of New York's art scene, photographer Petra Collins. One friend said: "The reality is he's been partying with all sorts of people in New York and couldn't have looked less like a married man. He's even been telling people he's single, while she spends most of her time in LA doing yoga, eating healthily and living a quiet life. They tried to imply they were announcing this to get on the front foot, but they feared the truth might emerge any minute. Too many people had started to realise. He's been pretty much living in New York full time and growing close to other people, so it was only a matter of time…. The arty scene really embraced him. He's a quirky character with very diverse interests. He loves fashion, design and, weirdly, has a collection of human teeth. The reality is Jen just doesn't fit in. She's a home girl who likes cosy nights in with friends. He wants to feel cutting-edge and different."
Petra Collins is 25 years old, blondish, arty, edgy and model-y. She's been called an It Girl too, and she's New York-based. Hm. Her photography reminds me a lot of Terry Richardson's work, only not as "white-background budget p0rny." Is Petra the New Angelina? Eh. My gut tells me that Petra could be in the mix, but she's probably not the only one.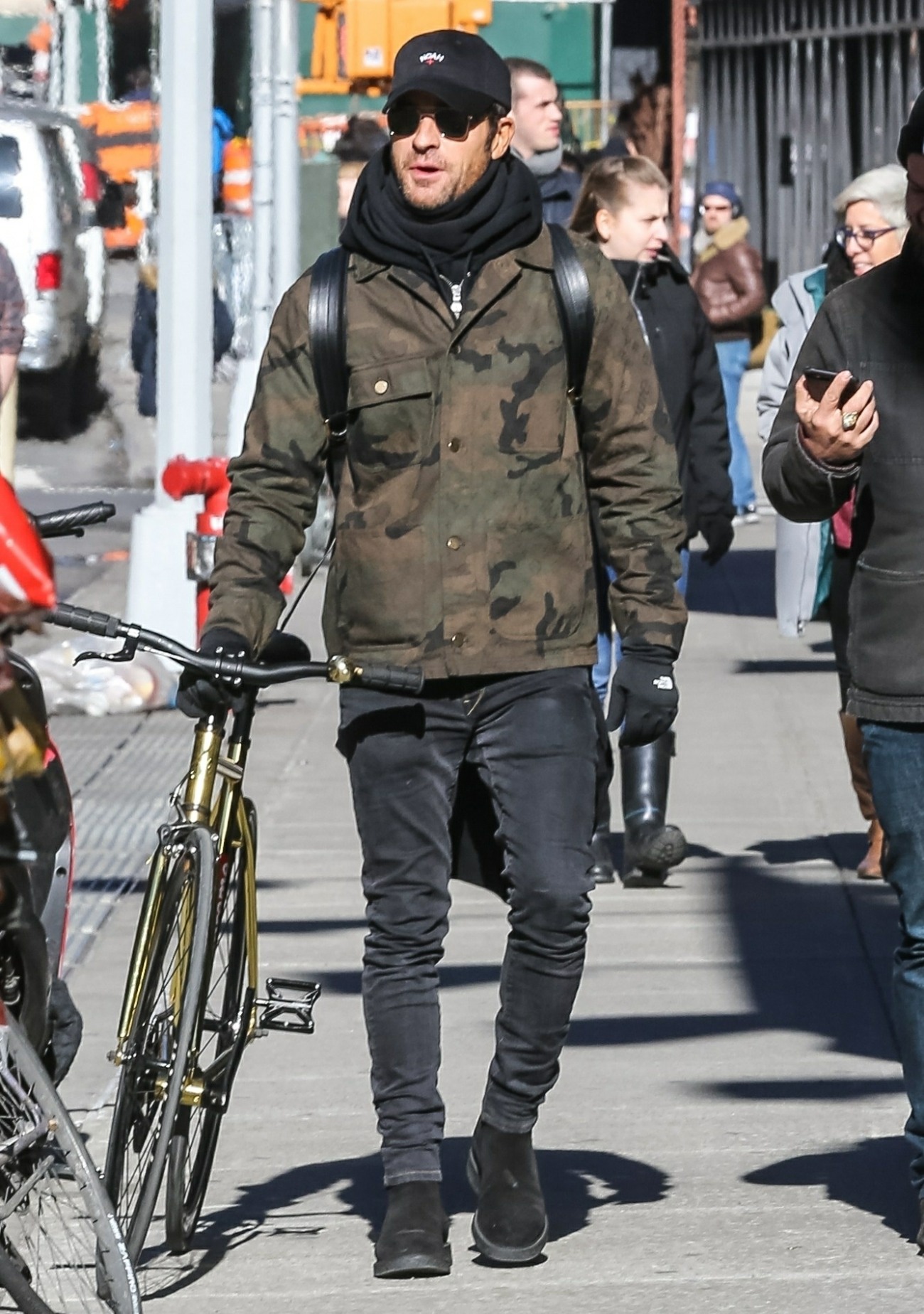 Photos courtesy of WENN, Backgrid.