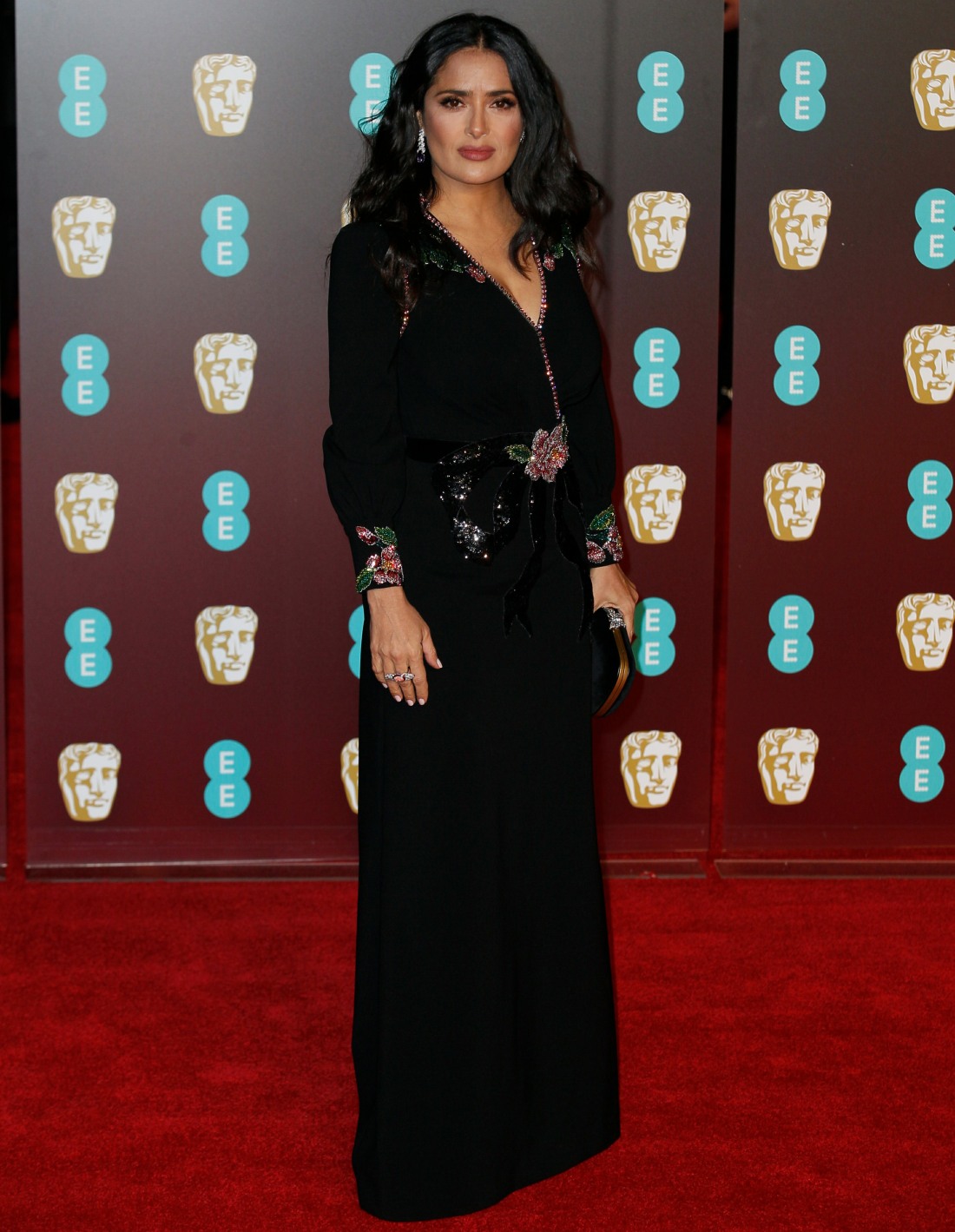 Thank God Salma Hayek was only wearing a wig! Salma "went blonde" for the pre-BAFTA event at Kensington Palace on Saturday night and she looked so… odd. But she was back to black at the BAFTAs last night and now her face doesn't look so "worked on." It's so weird how a hair change can make someone's face look so different all of a sudden. Anyway, Salma attended the BAFTAs with her husband Francois, the billionaire. She wore one of the labels he owns, Gucci. I don't hate this? It's flattering, it keeps with the red carpet blackout, and it's still pretty interesting.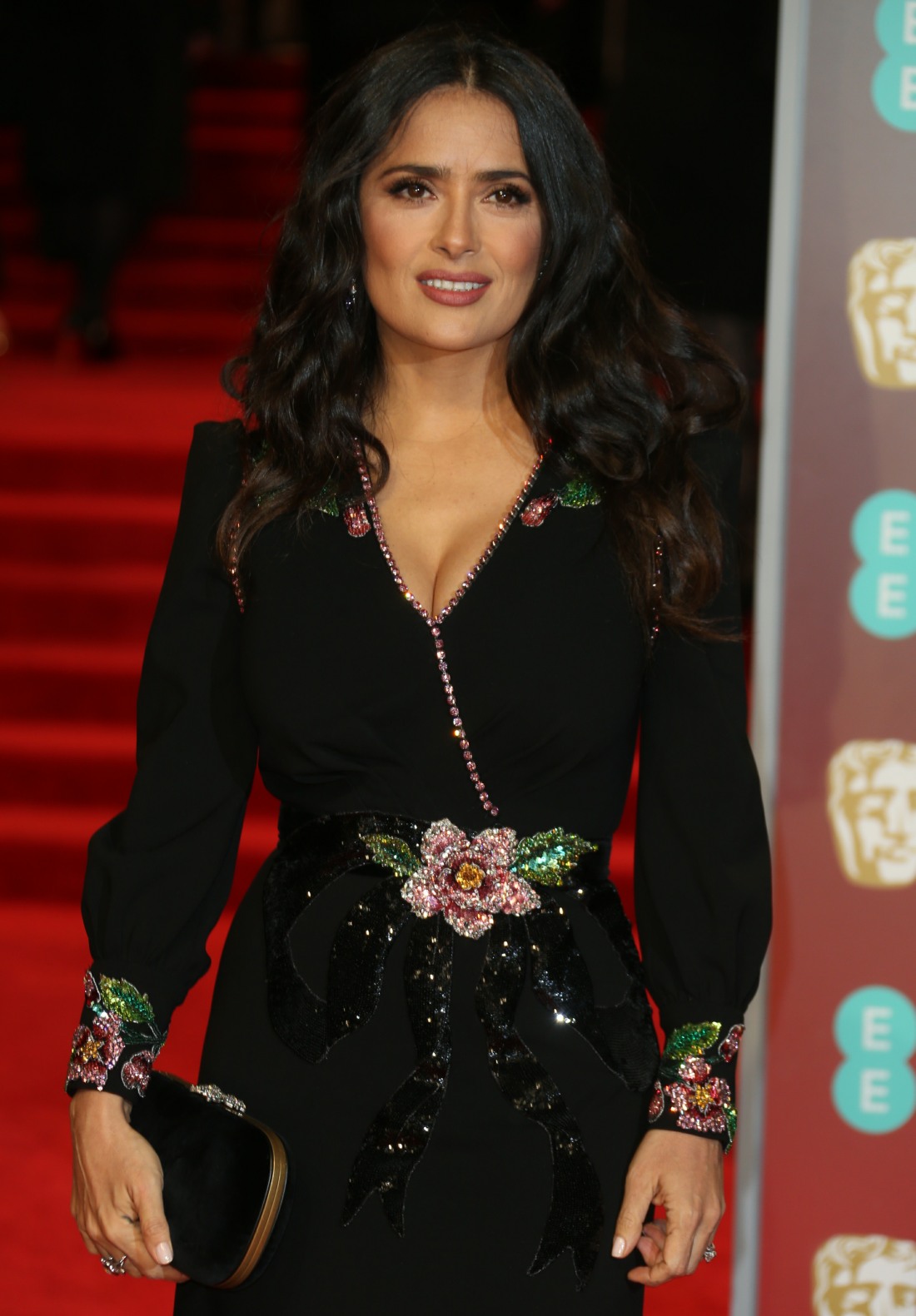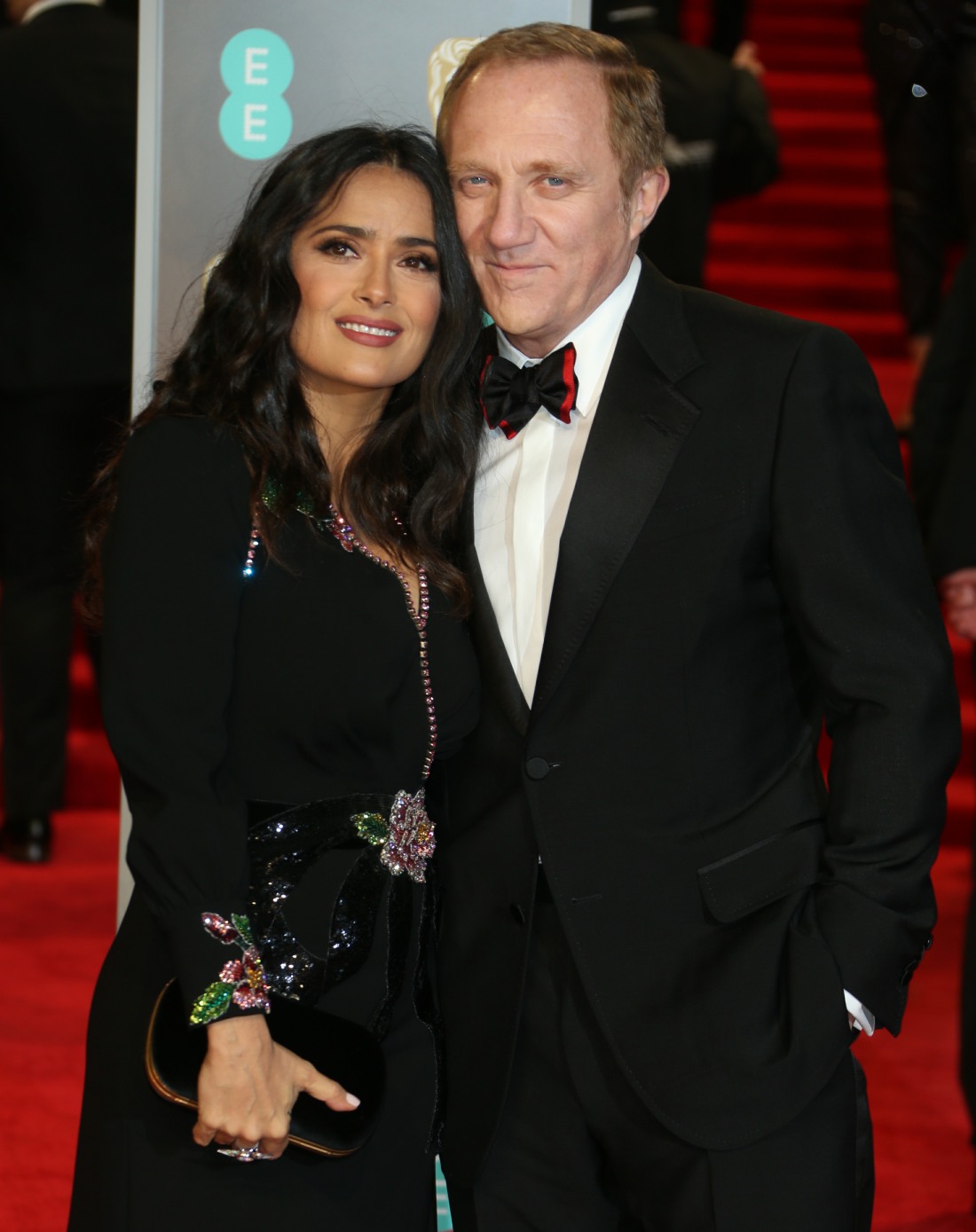 Letitia Wright (from Black Panther) also wore a black Gucci, and apparently Gucci is doing a lot with bejeweled bugs these days (Salma wore bejeweled bugs to the pre-BAFTA event). Again, I love the bejeweled bugs. And I love the simplicity of this gown.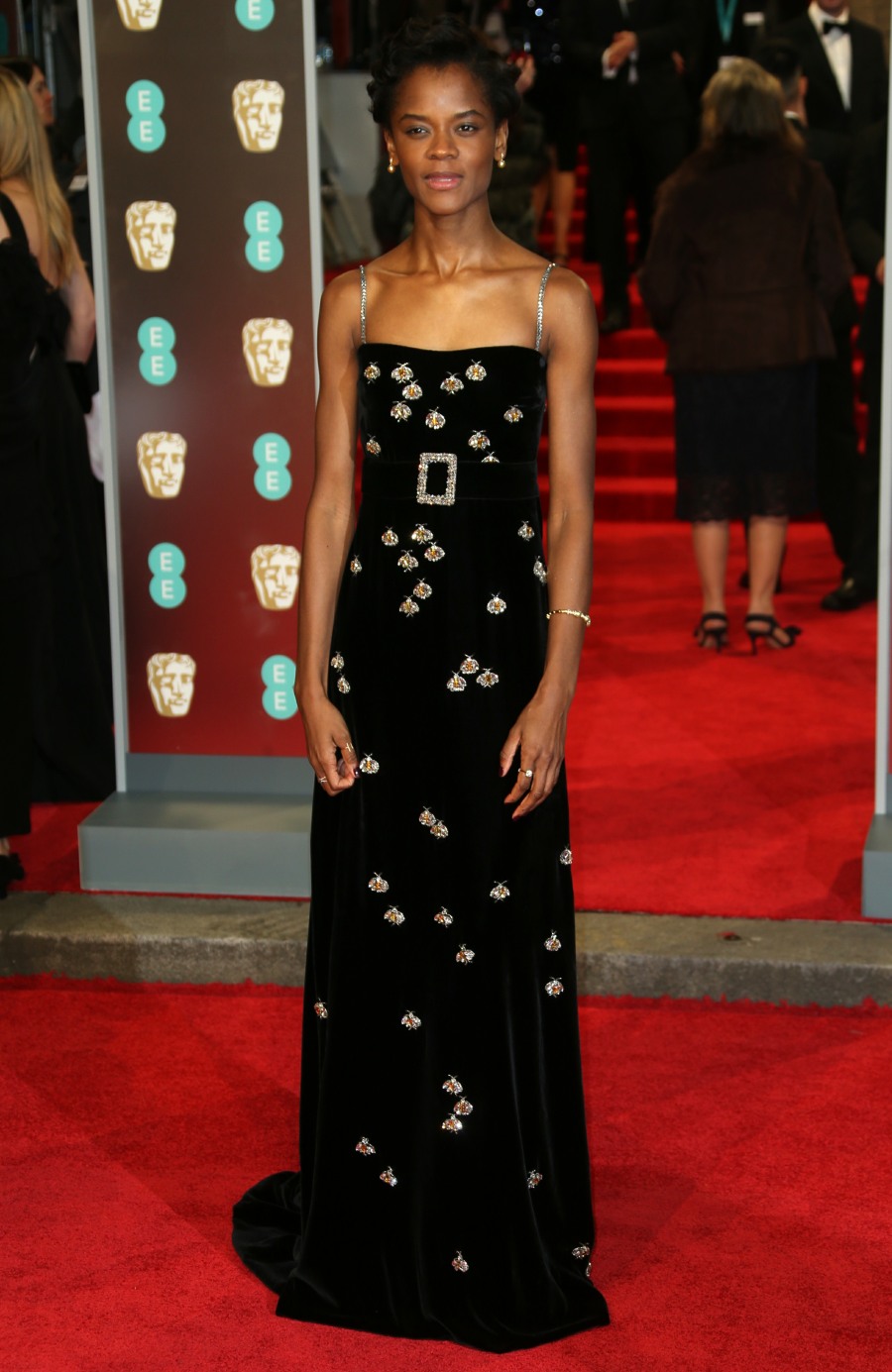 Sally Hawkins in Ralph & Russo. I like this? I don't think of Sally as a fashionista, but she's been doing well this awards season. This is conservative and yet it's got an edge to it with the sheer streaks running through the top.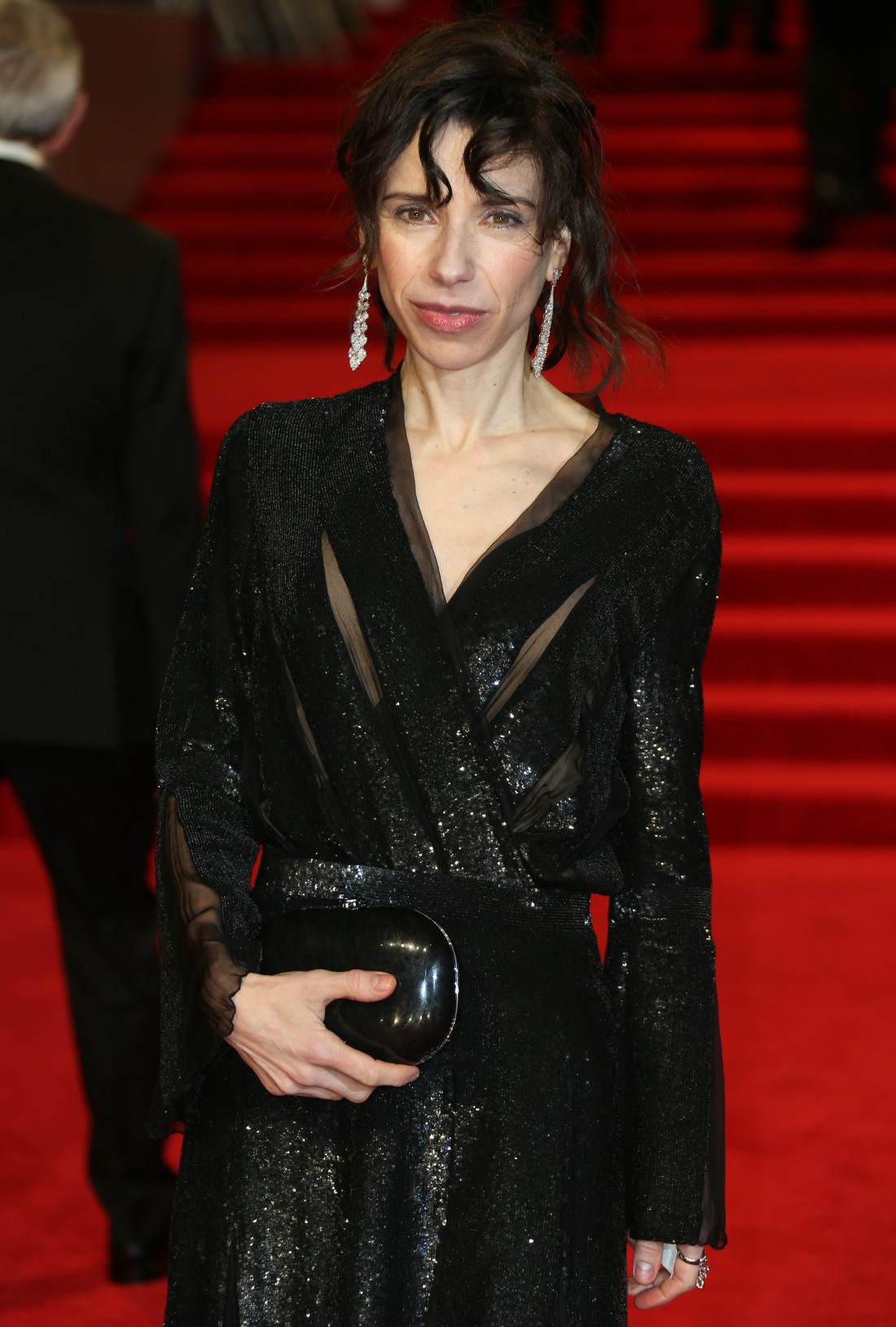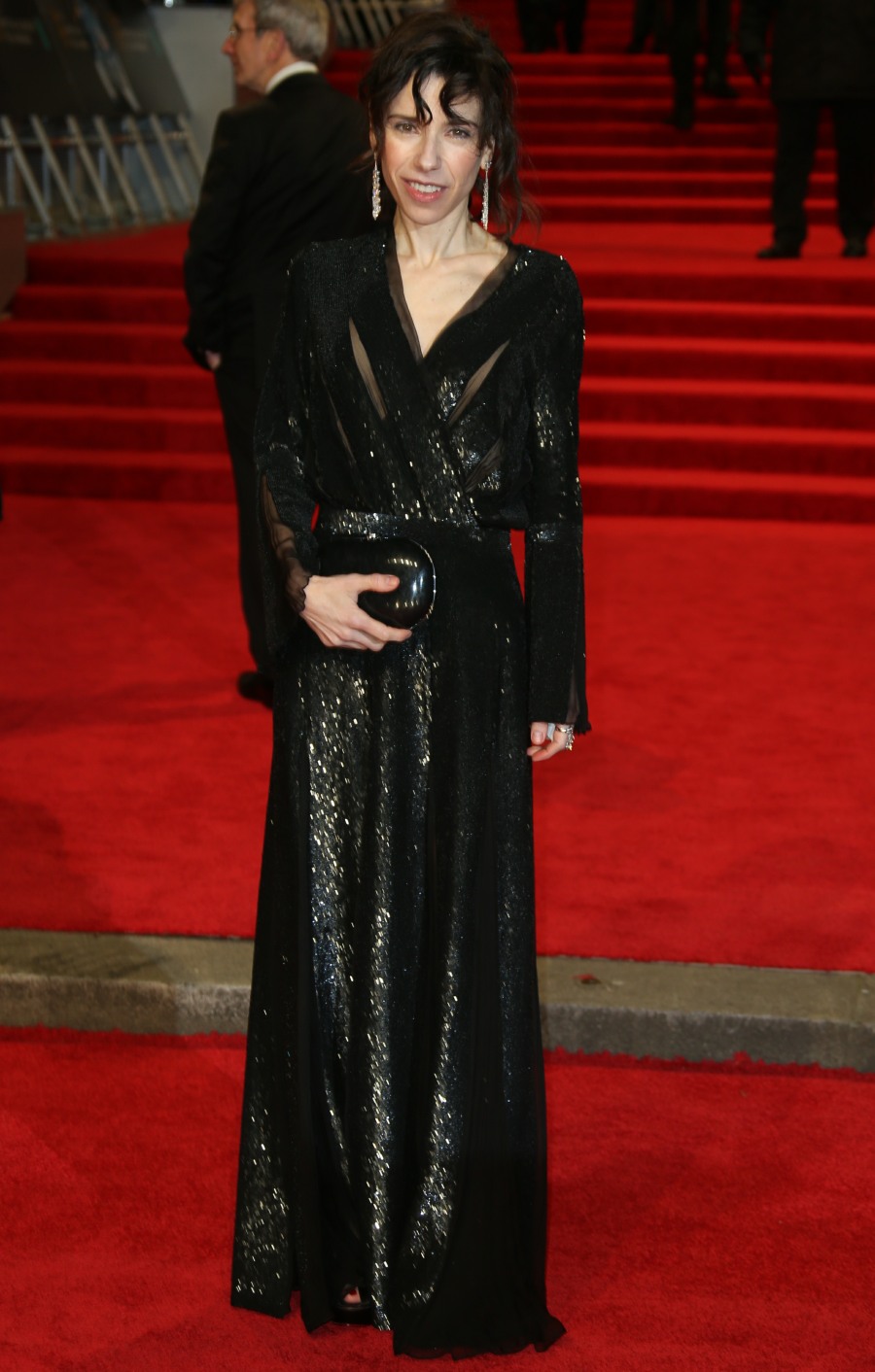 I think very highly of Gugu Mbatha-Raw, both of her talent and her beauty. This Cardinali gown doesn't really do her justice – it's too conservative and stately, in my opinion. It's not really a bad dress, I just wish it was on someone like Helen Mirren.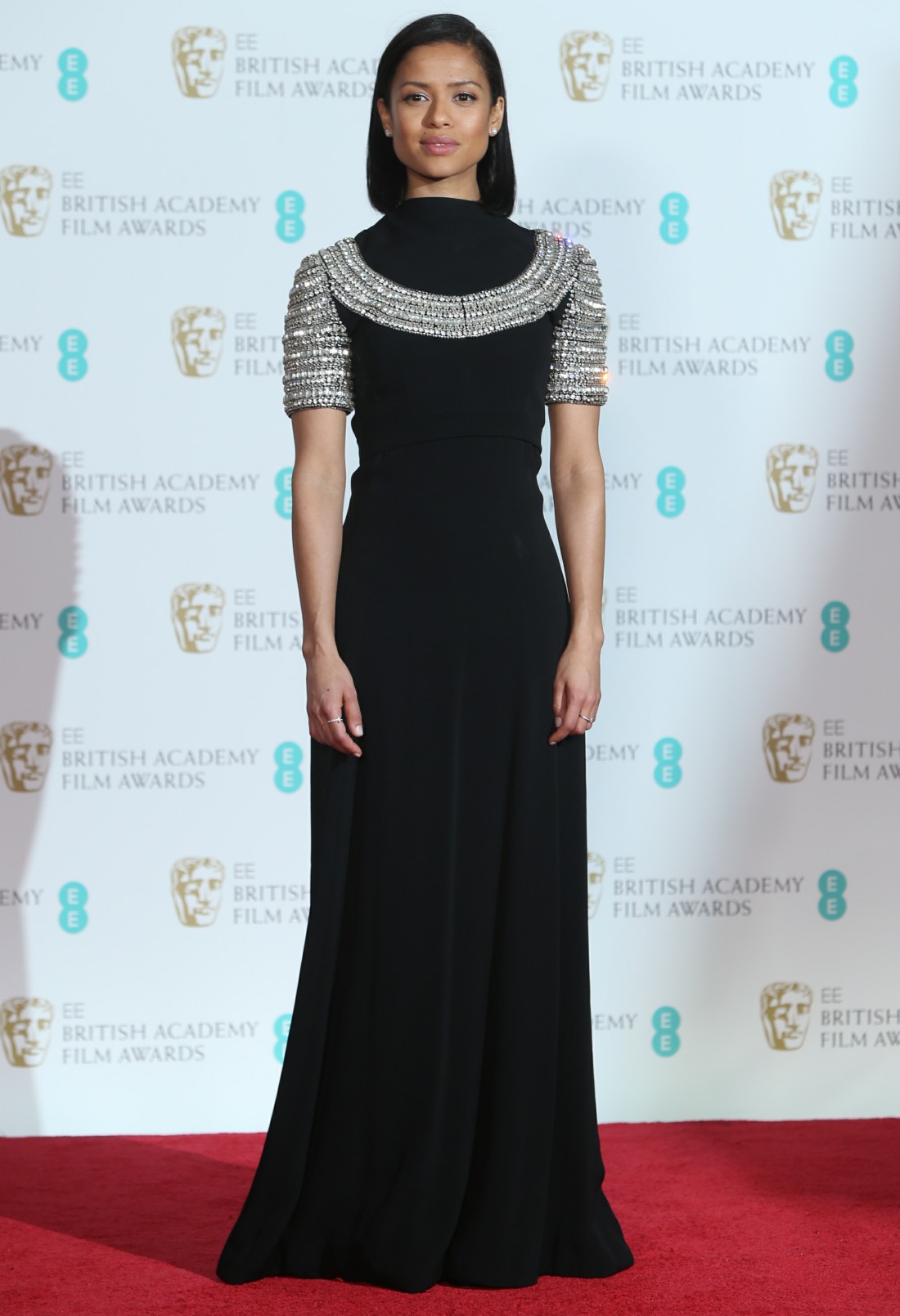 Photos courtesy of WENN.