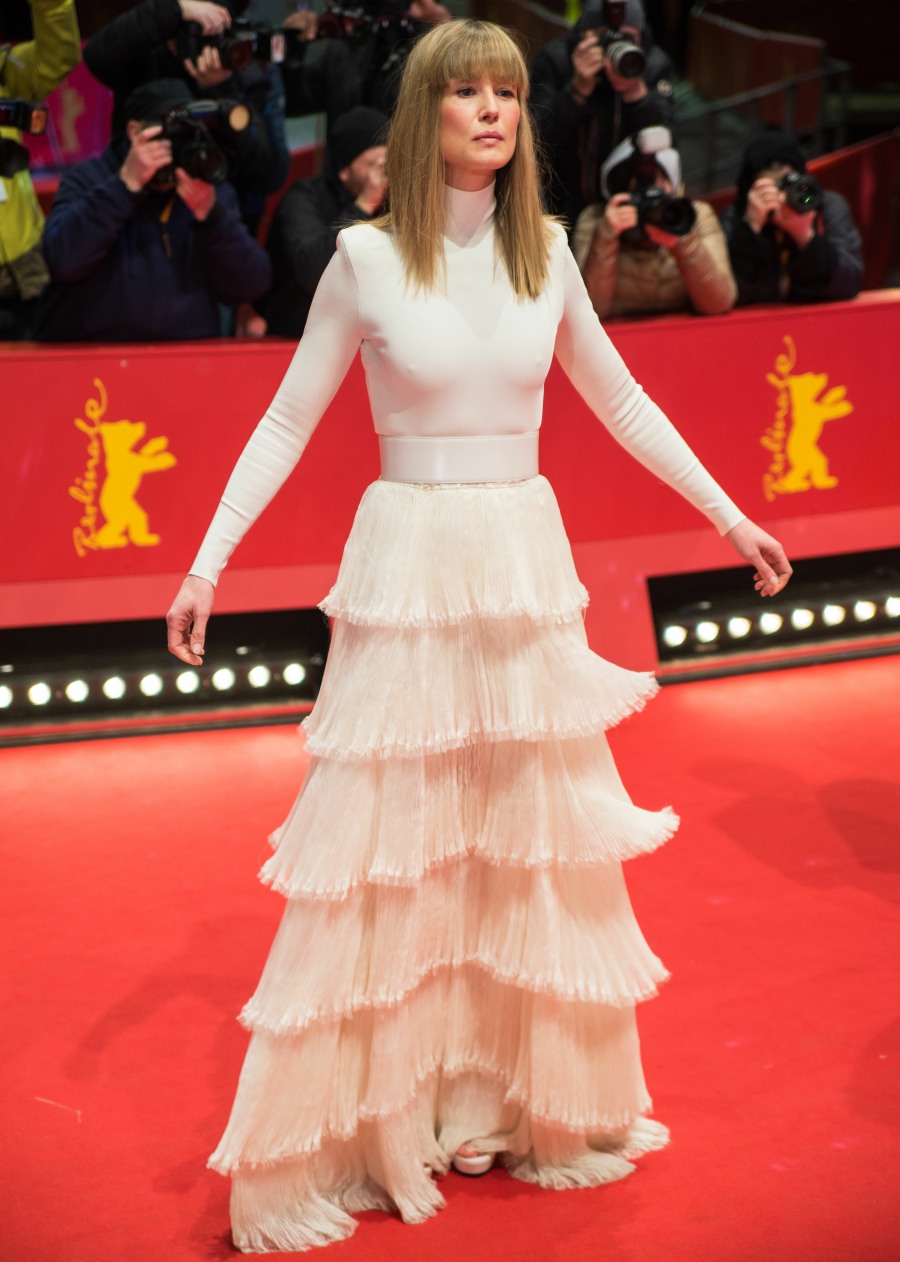 Rosamund Pike was in Berlin for the film festival for a few days. She was promoting her latest film, 7 Days in Entebbe. While I'm interested in Rosamund's new projects, can we just spend some time talking about superficial stuff? Because OH MY GOD. I am a bangs-hater, you know that about me at this point. I've softened to the point where I will truly try to judge each set of bangs individually, to really see if the bangs/fringe really help a person's face, or whether it's a wash or whatever. Can we all agree that Rosamund's bangs were not a good idea? That they make her look different-in-a-bad-way? That they are too thick, too long and that with THAT FACE she really doesn't need them? My God.
For the Berlinale premiere, Rosamund wore this cream Givenchy ensemble, and gave us a look at the gown with and without the fringe-happy coat. Does anyone else think that she chose this ruffled/tiered/fringe-y dress to mimic the bangs? I'll admit that I kind of enjoy that, that the bangs "match" the gown. But taken on its own, this gown is… not great. It looks like the wedding gown of a Wild West ghost. Rosamund wore a much cuter Givenchy LBD to the photocall too, although her bangs looked worse earlier in the day. My God.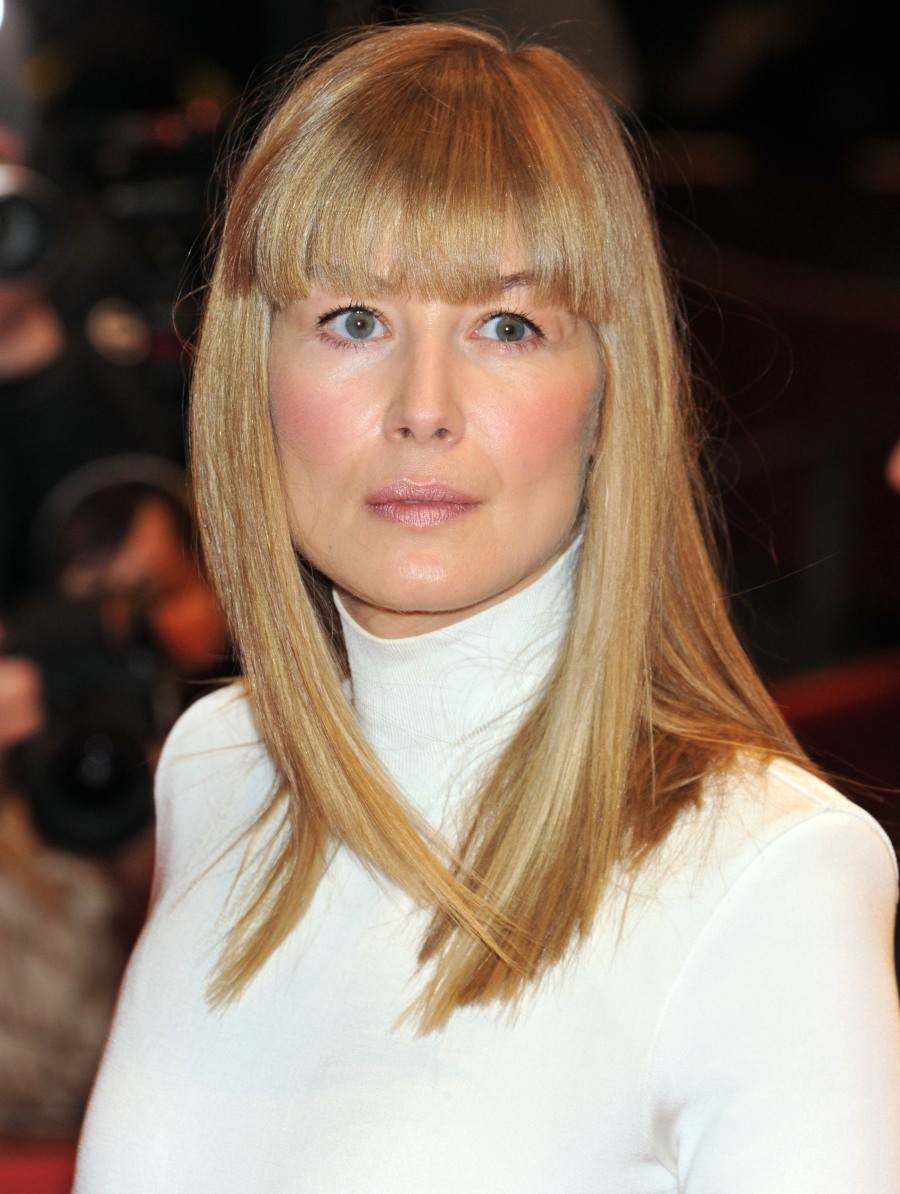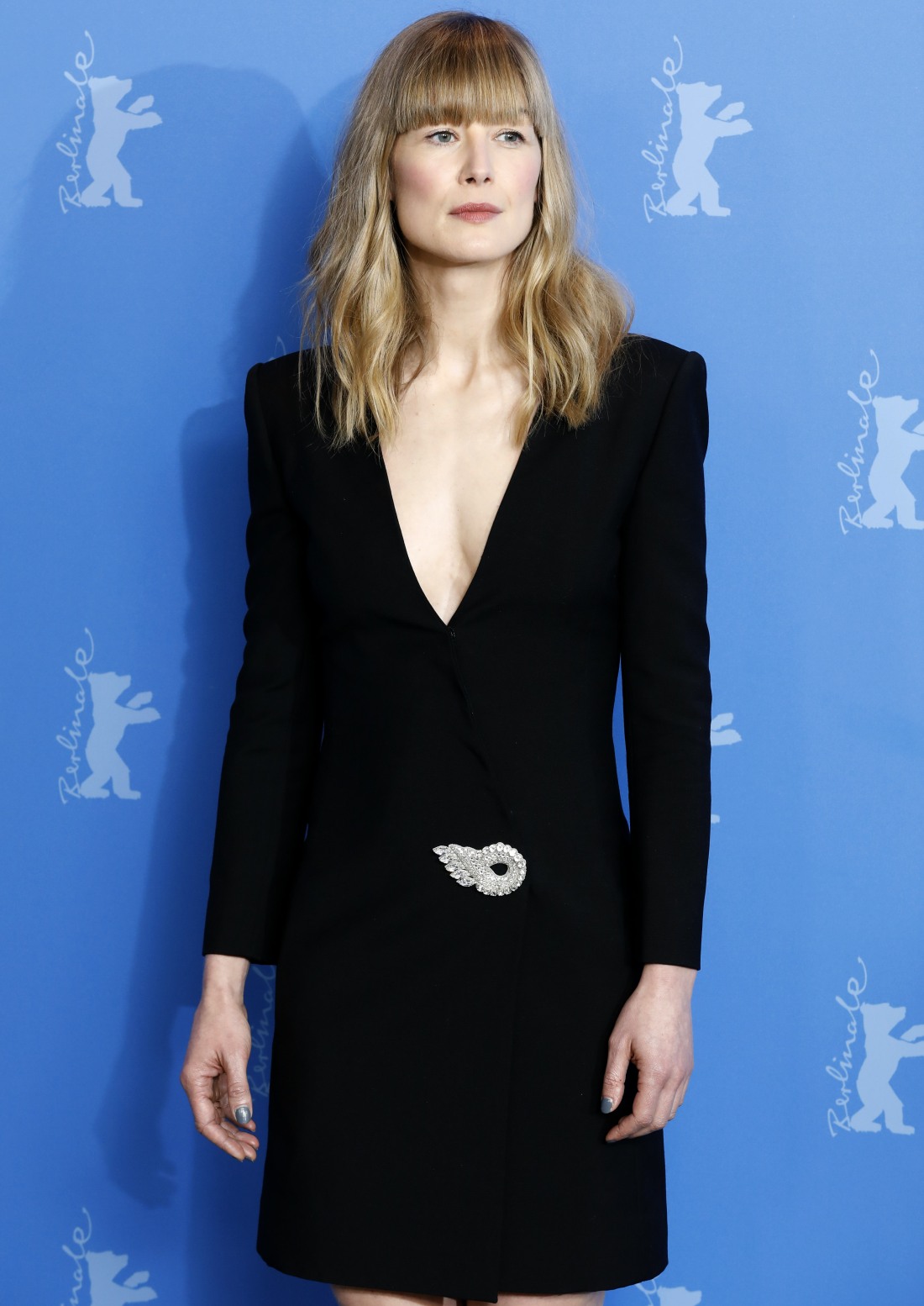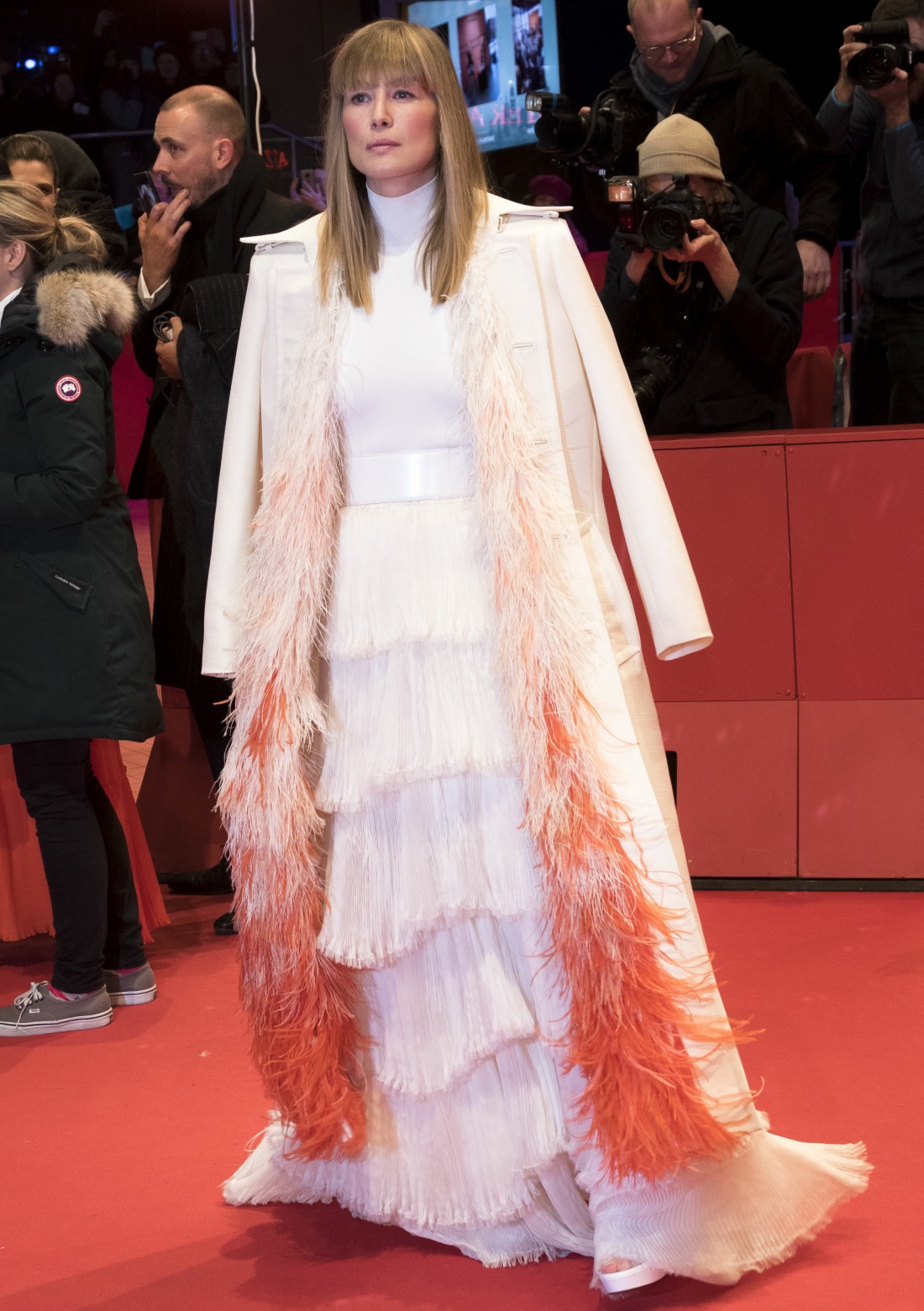 Photos courtesy of WENN.