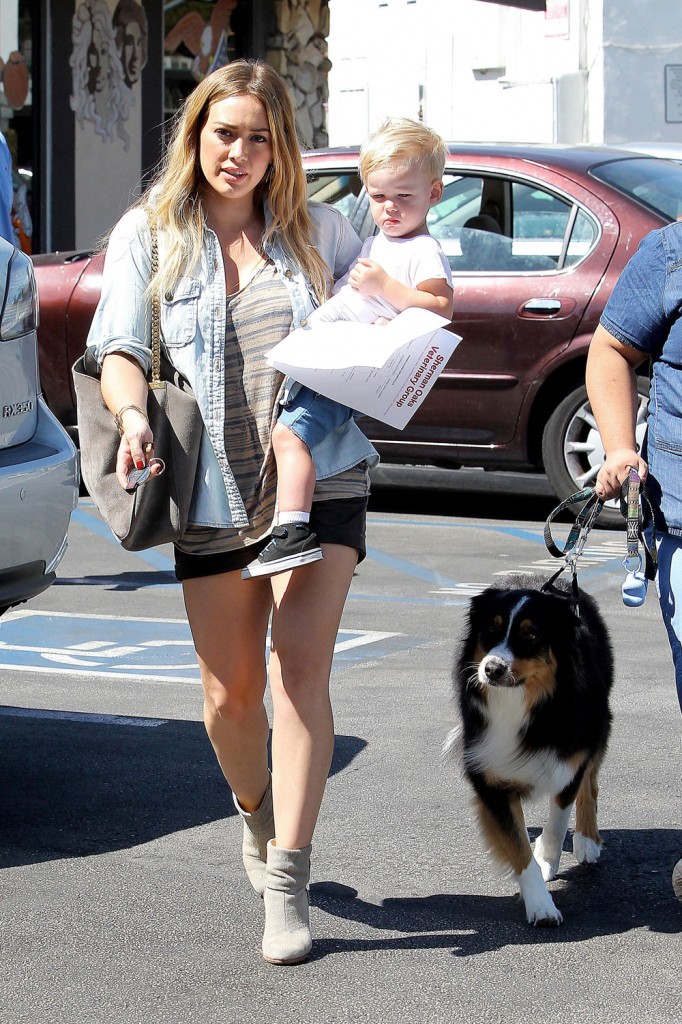 Losing a dog is never an easy situation. Having lost one myself almost a year ago, I feel the pain of every pet owner who has had to say goodbye to a loving companion, so today, I'm sending a virtual hug to Hilary Duff. The Younger star posted a heartfelt and tear-inducing tribute on Instagram to her Bernese Mountain dog Dubois, a/k/a "Dubie," who passed away on Monday at the tender age of 10.
Along with a clip of her beautiful dog, Hilary wrote in a caption that got my eyes watery, "I never let myself imagine what this day would look or feel like. It was us. And we were invisible. I am having to look into your beautiful amber almond-shaped eyes and tell you goodbye today." Acknowledging Dubie's role as her best friend, she also wrote, "You have been with me though true pain, true happiness and joy, true confusion and disappointment and all over again." If that's not enough to hit you in the feels, she went on to say, "I will miss you everyday of my life my sweet boy. You were that once in a lifetime dog. That special bond that not everybody gets. And I got you. You picked me. You were a force. You changed me forever." Wow. I need a moment.
Sadly, the loss of Dubie comes a year after Hilary and her five-year-old son, Luca, had to say goodbye to their Chihuahua, Coco. Hilary lost her French bulldog Beau in 2016 and another Chihuahua, Lola, in 2013. Fortunately, there is still the pitter-patter of puppy feet in Hilary's home. In May, she adopted a black Labrador mix puppy named Momo and the family has another puppy as well, as evidenced in this adorable photo posted last month.
It's true about missing a dog every day. My Boo is still never far from my thoughts. Of course, stupid Facebook's "On this Day" feature often contributes to the fact that she will never be forgotten. I've got to imagine it's even harder when you have to explain the dog's passing to a child. My heart goes out to Hilary and Luca.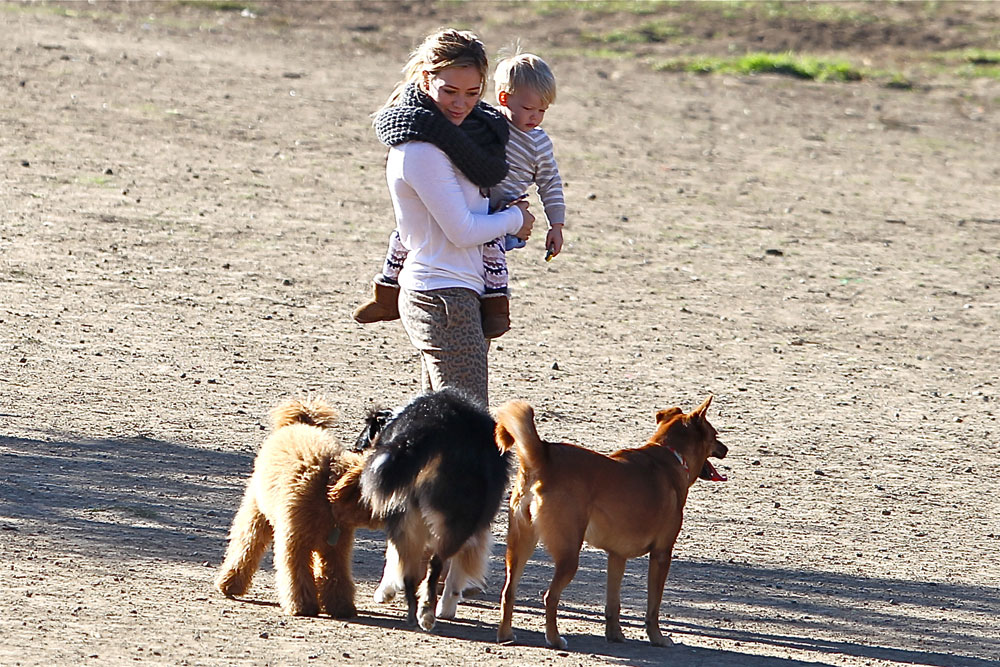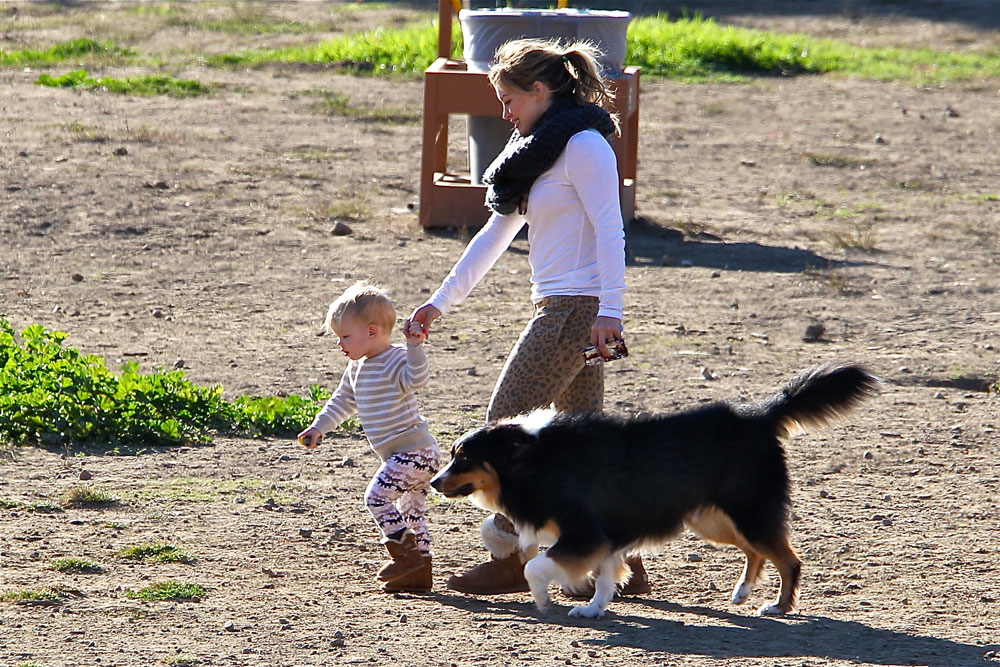 Photos: WENN.com, Backgrid, Getty Images, Instagram, Pacific Coast News