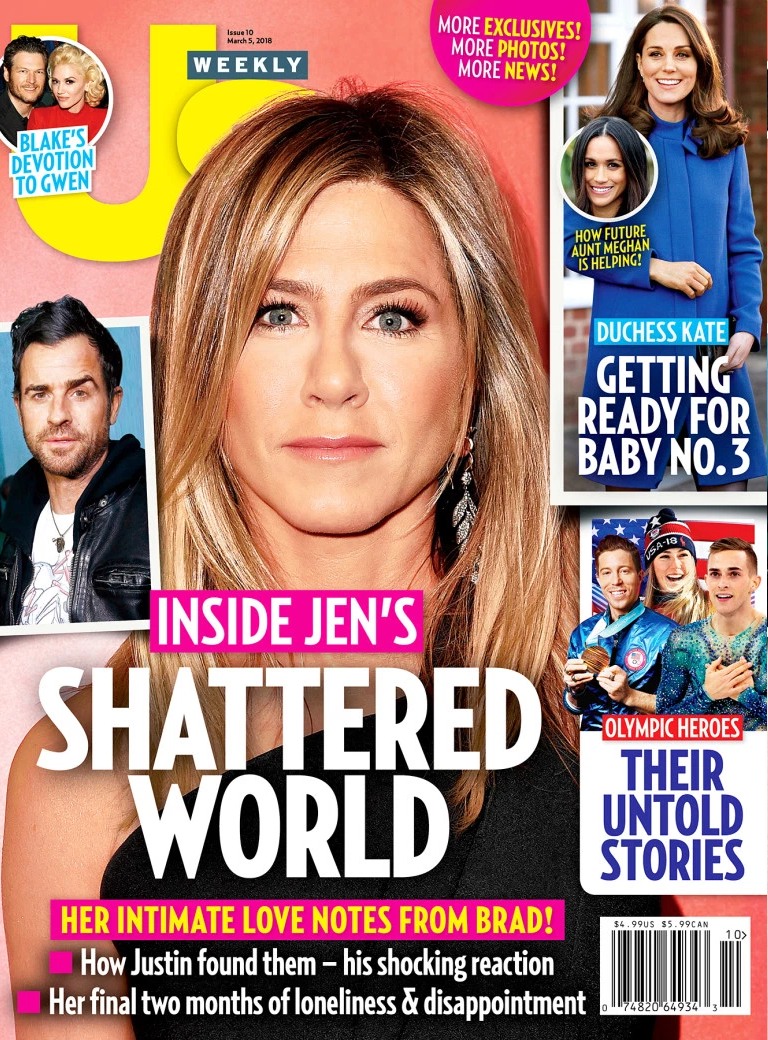 I haven't seen all of the weekly tabloid covers this week, but I suspect that all of them will include Brad Pitt's name somewhere on the cover. The reason is… despite the best efforts of Jennifer Aniston's team to turn Justin Theroux into a household name, he really isn't. The larger story isn't "Justin and Jennifer broke up," it's "Jennifer Aniston got dumped by a guy who can't shut up about how f–king edgy he is." She is the name – Justin isn't. But Brad Pitt's still a name, so the tabloids are desperately trying to relive the old glory days. Which is how we got here: Us Weekly's cover story about how Justin got really insecure about Jennifer keeping some old post-it notes from Brad.
Fans have always longed for '90s golden couple Brad Pitt and Jennifer Aniston to get back together — something Justin Theroux became keenly aware of two years ago when he found love notes Aniston had saved from the heartthrob, a source recalls in the new issue of Us Weekly.

"He stumbled upon old Post-it notes Brad had written," a source tells Us. "Sweet little Post-its like, 'You looked nice tonight' or 'Miss you already.'"

The source explains that impact of those little notes was huge. "Jen assured him they weren't a big deal, but Justin wasn't thrilled … Justin had moments of insecurity like that."

"Jen has struggled with the perception that she is this pathetic woman after the divorce from Brad," the insider tells Us. "It played a role in her wanting to marry Justin."
I mean… those are some somewhat savage quotes. Was Justin really and truly insecure? I think Justin was probably pretty confident in who he was and what he was doing before Jennifer, but once he tried to be something he wasn't – Jennifer's plucked, buffed, spray-tanned and designer-wearing husband – that's when he started feeling a tad insecure. Plus, yeah, I believe that many men would feel insecure if their lady's last husband was Brad Pitt. As for "Jen has struggled with the perception that she is this pathetic woman"… tell that to your publicist, girl, because he's still trying to make that happen!
Oh, and Page Six had a curious item about this Us Weekly cover story. They were told the story "sparked much laughter in the Theroux camp" with one source saying, "This sounds like it was dreamed up by an eighth grader." Yeah, here's the thing: is a Theroux source going to come out and refute each tabloid story, or only the ones that make HIM look bad?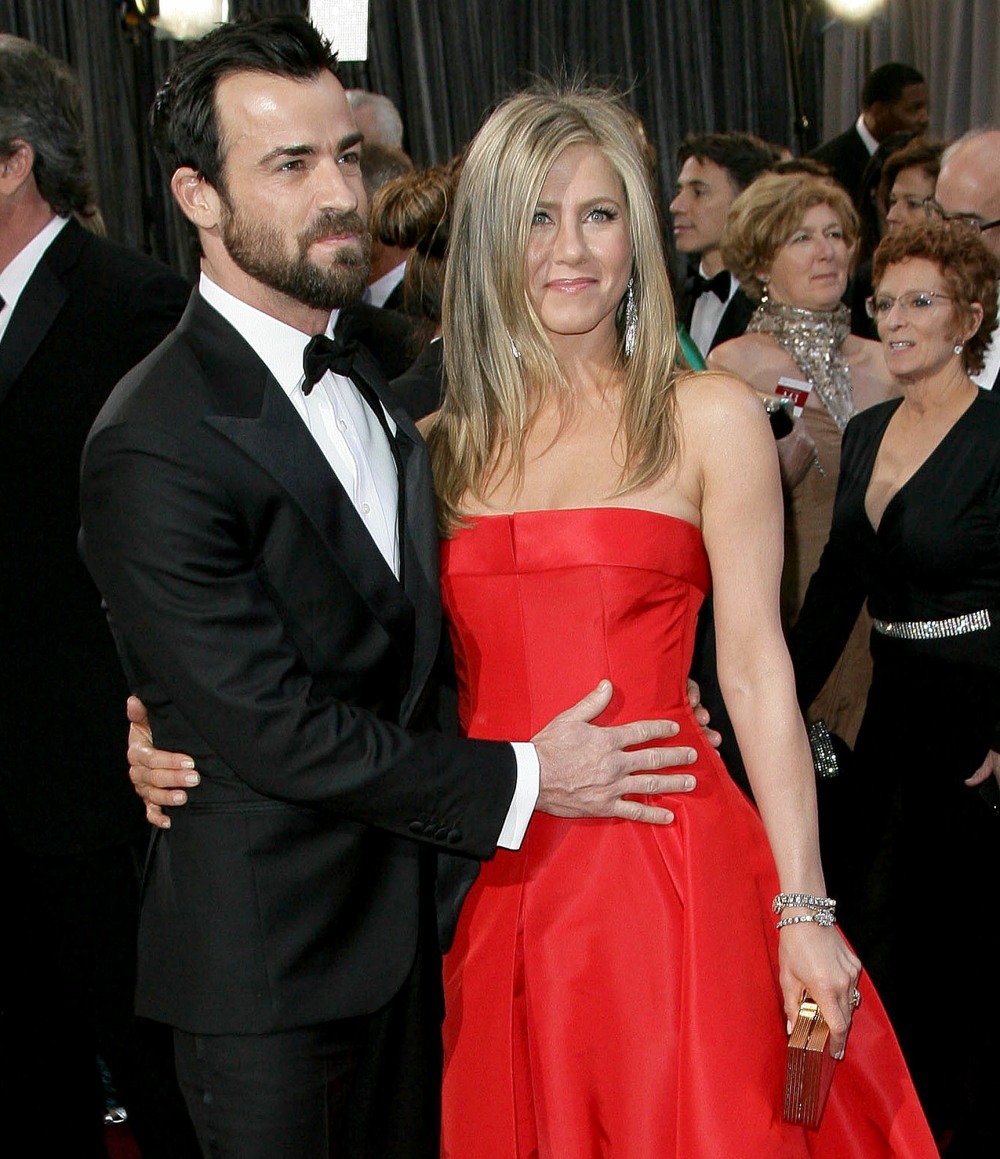 Photos courtesy of WENN.