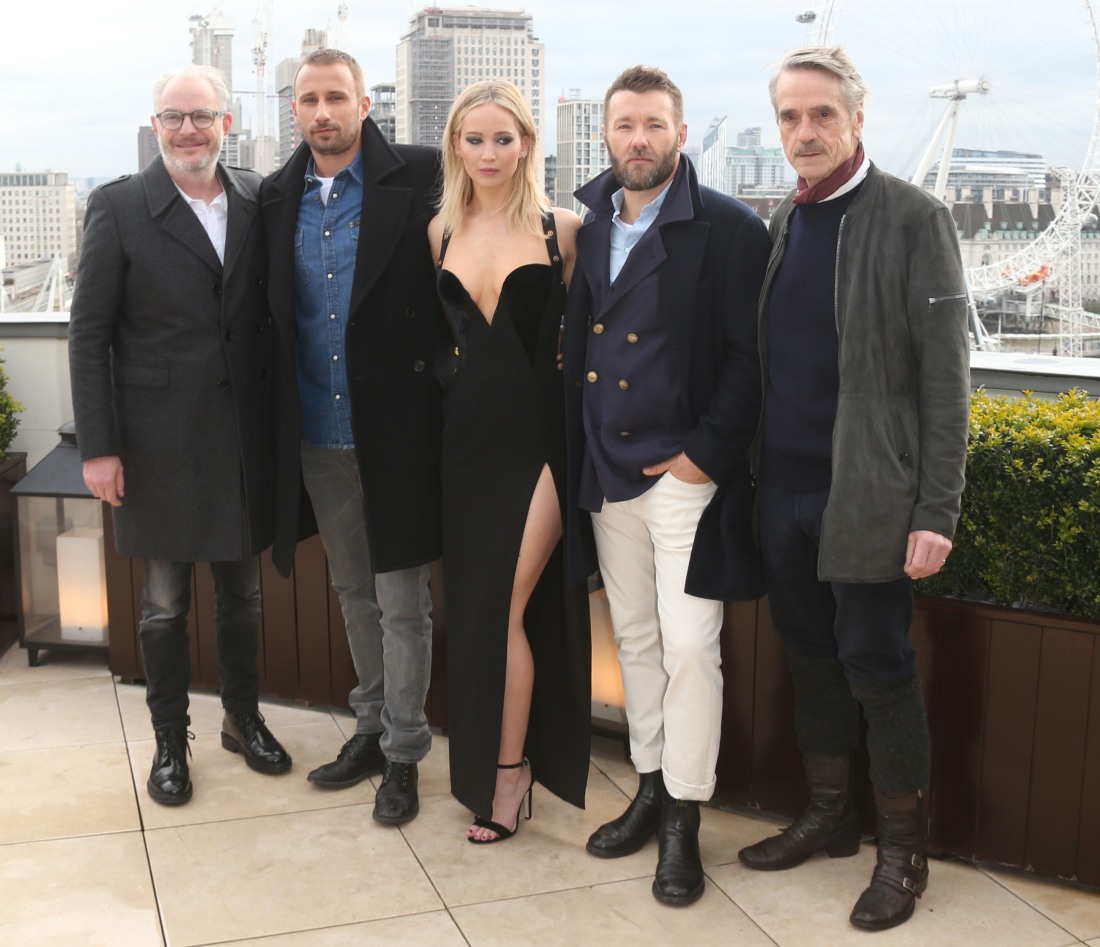 I covered these photos of Jennifer Lawrence at the London photocall for Red Sparrow this week. People were going crazy over her slinky Versace gown, as compared to all of the men being covered up in layers. I wrote yesterday, "I'm not really feeling it on Jen – it feels like she's 'overdressed' for a photocall and underdressed for the climate. Joel is literally wearing like four layers." As I said, I wasn't the only one noting that – the Daily Mail ran a huge story about it, as did other outlets. The discussion was more general, I thought, like "why do we expect actresses to saunter about in slinky dresses while the actors get to wear warm clothing?" But Jennifer Lawrence took it personally. She bashed those comments on her Facebook page, writing:
Wow. I don't really know where to get started on this "Jennifer Lawrence wearing a revealing dress in the cold" controversy. This is not only utterly ridiculous, I am extremely offended. That Versace dress was fabulous, you think I'm going to cover that gorgeous dress up with a coat and a scarf? I was outside for 5 minutes. I would have stood in the snow for that dress because I love fashion and that was my choice.

This is sexist, this is ridiculous, this is not feminism. Over- reacting about everything someone says or does, creating controversy over silly innocuous things such as what I choose to wear or not wear, is not moving us forward. It's creating silly distractions from real issues. Get a grip people. Everything you see me wear is my choice. And if I want to be cold THATS MY CHOICE TOO!
Girl… I'm not so sure about ANY of this! "Everything you see me wear is my choice"? Is it though? Because I feel like your Dior contract means that you're forced to wear some really bad gowns, historically speaking. Are ALL of those Dior looks your choice? As for this slinky Versace number… I think it was her choice to wear it, for sure. I think she loved the gown and she wanted to look sexy, and that is her right and her choice. She chose "the look" versus "being warm" and that's her choice. But does it follow that all of those choices are FEMINIST choices? Does it follow that debating warmth-versus-fashion is an inherently un-feminist debate? When did J-Law turn into Emily Ratajkowski?
PS… My theory is that she was trying to catch Matthias Schoenaerts' eye because g–damn is that man hot.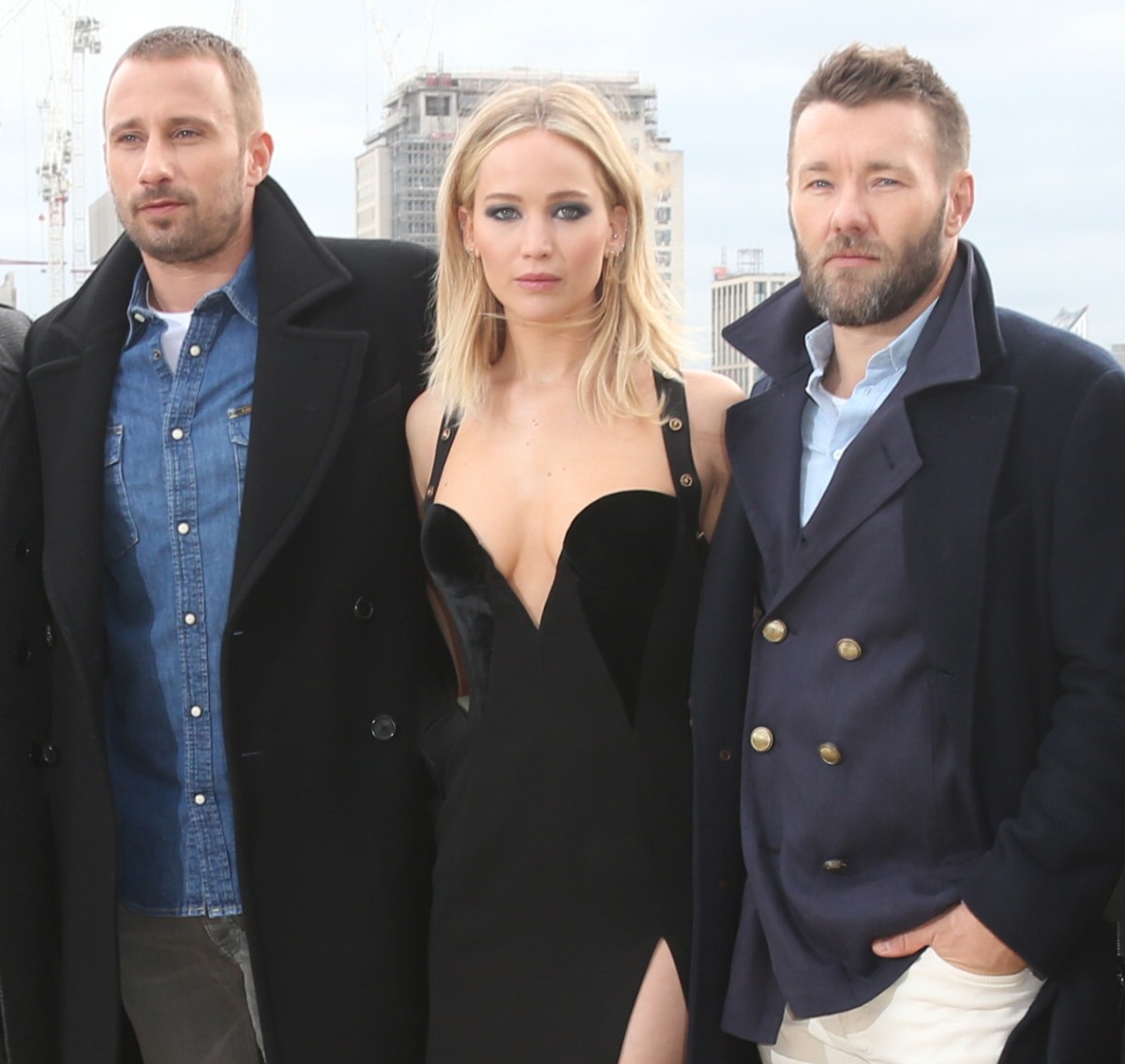 Photos courtesy of WENN.