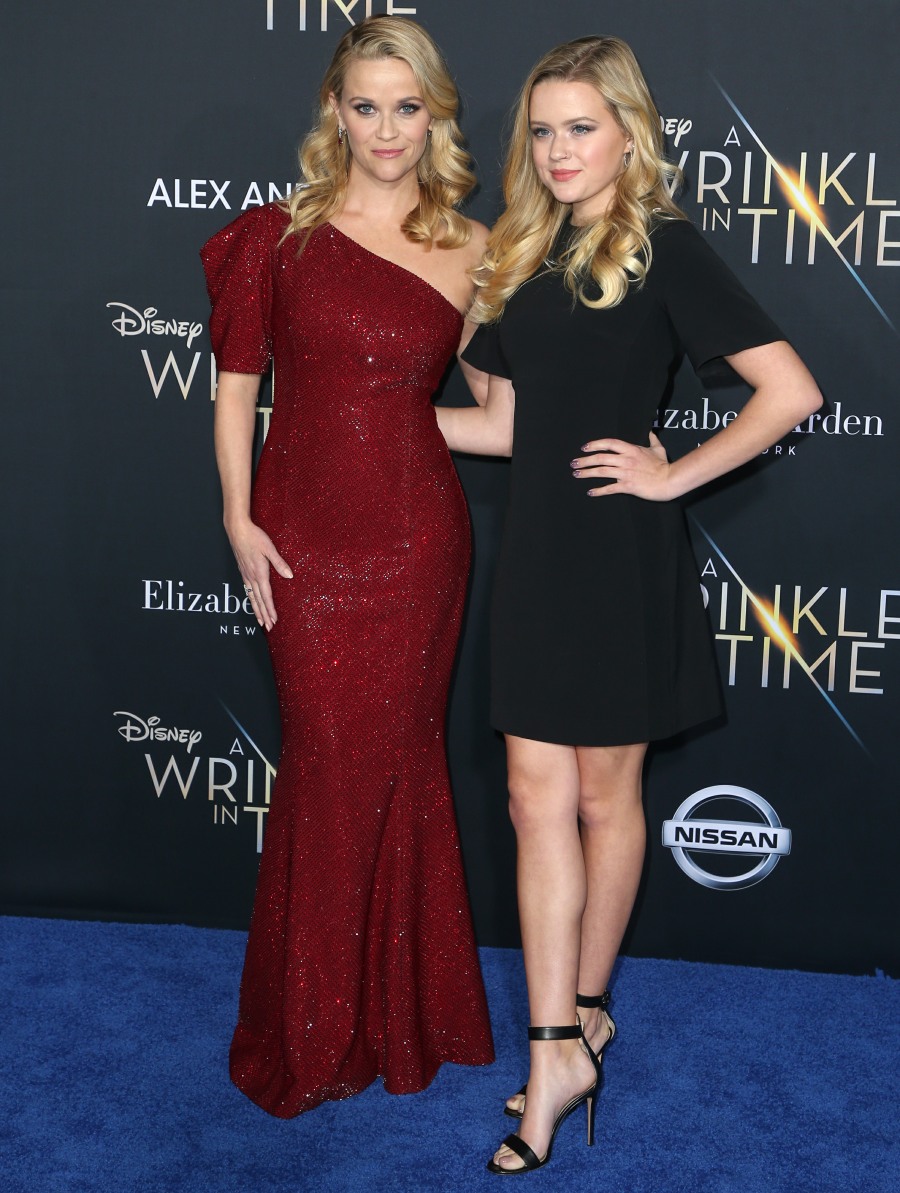 A Wrinkle In Time premiered Monday night in LA and it turned into a huge A-list event with the creme de la creme of black Hollywood. Ava DuVernay directed AWIT for Disney, becoming the first African-American woman to helm a film with a $100 million-plus budget. God, I hope this movie makes money. I was concerned about Black Panther's box office but I felt like even if BP had a disappointing box office, it wouldn't "flop." I'm genuinely concerned that AWIT might flop. Fingers crossed that doesn't happen – Ava has the Disney machinery behind her, so I'm cautiously optimistic. Anyway, here are some fashion photos from the premiere, and I'm mostly concentrating on the people who are actually IN the film (but not exclusively). Reese Witherspoon wore Michael Kors, and her daughter was her date. I love the color of this Kors gown but… the design sucks, right?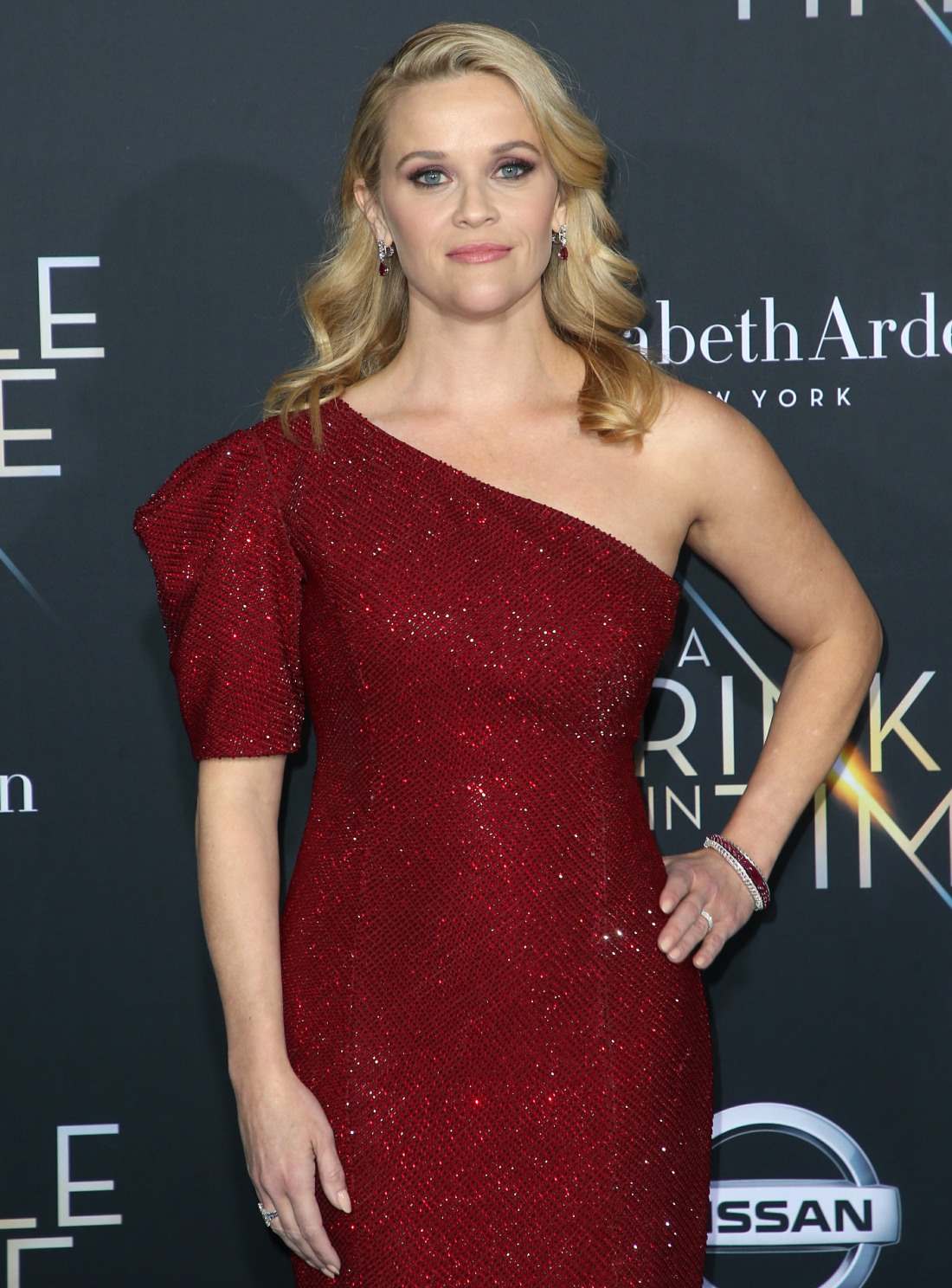 OPRAH! This ensemble isn't that flattering, but I love her glasses.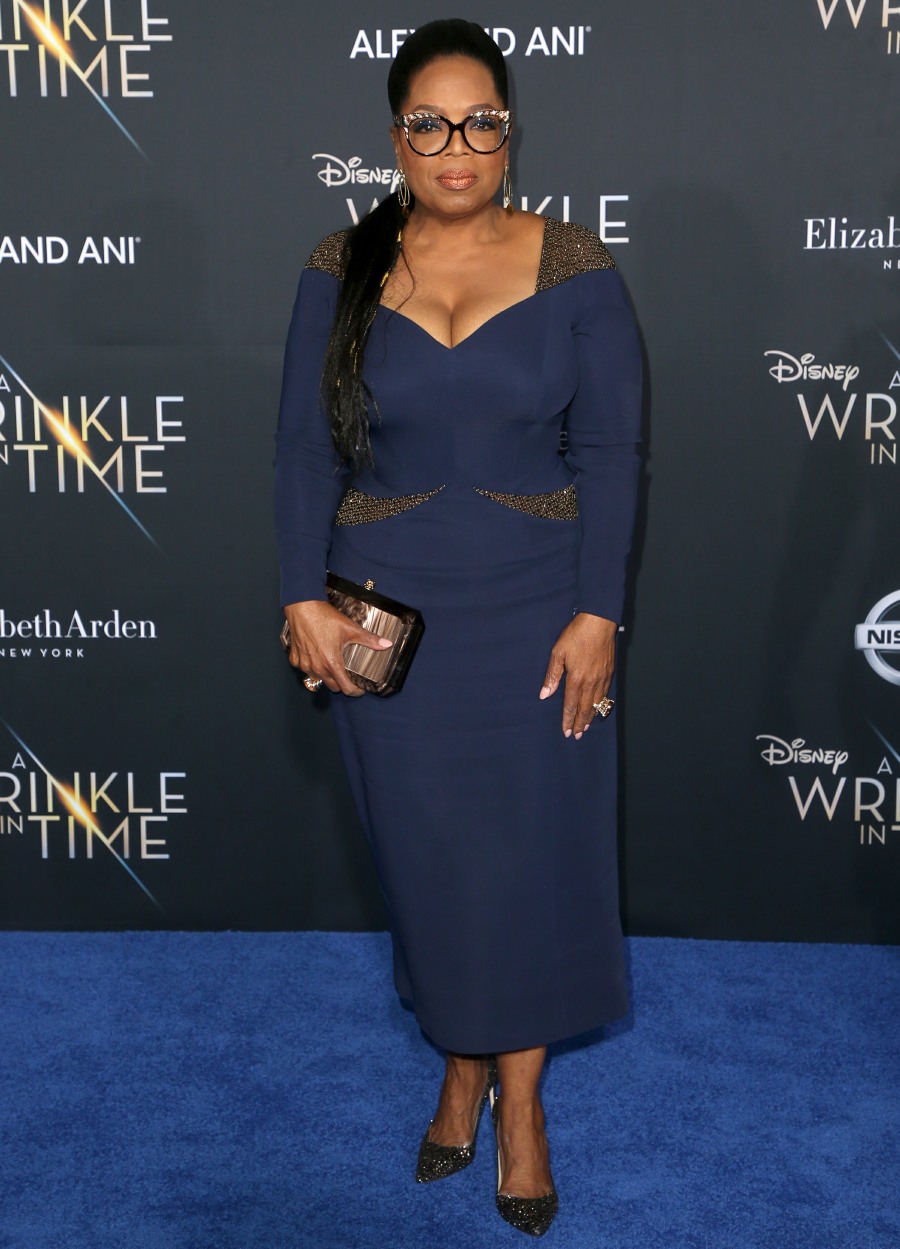 Mindy Kaling in Greta Constantine. God, she looks amazing! She just gave birth to daughter Katherine a few months ago!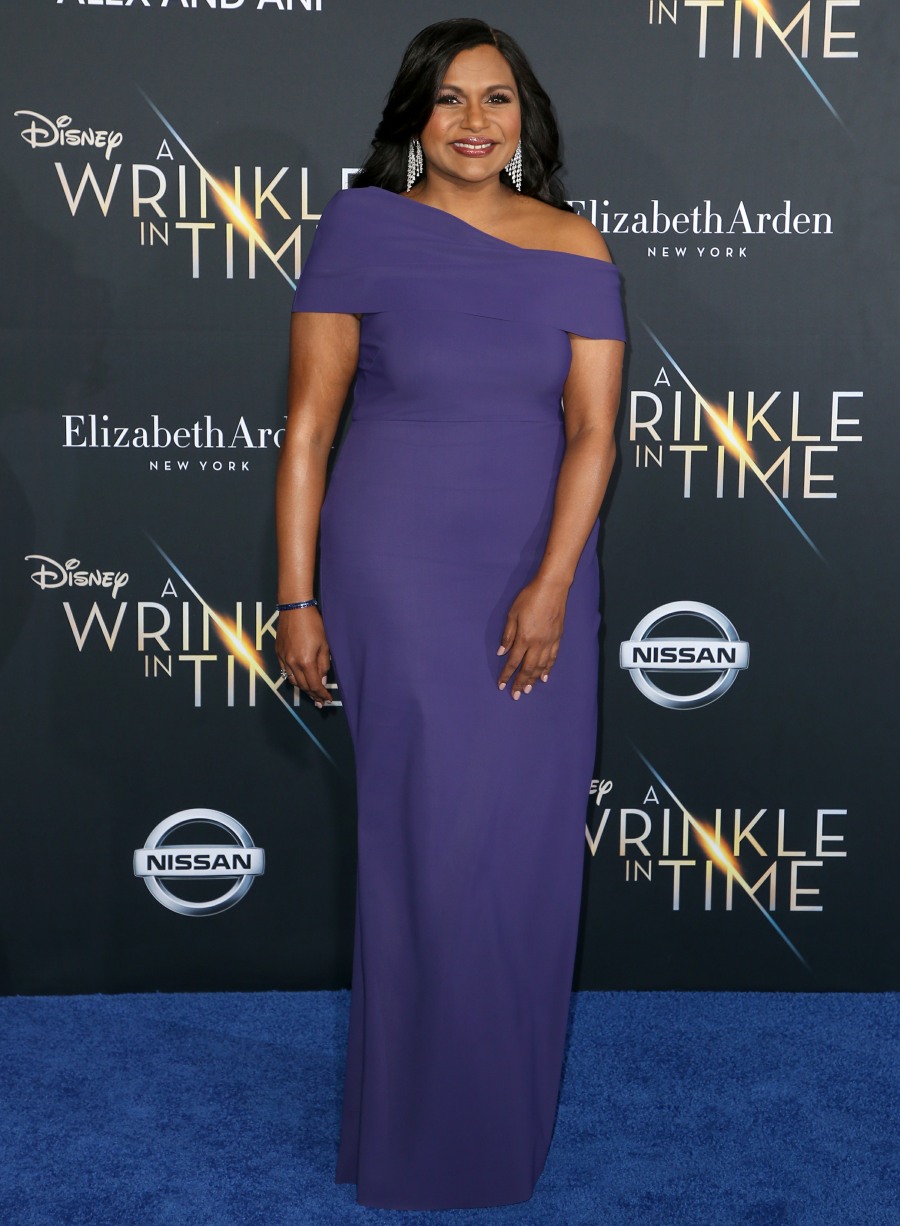 Oh, hey Chris Pine. Forever Bae.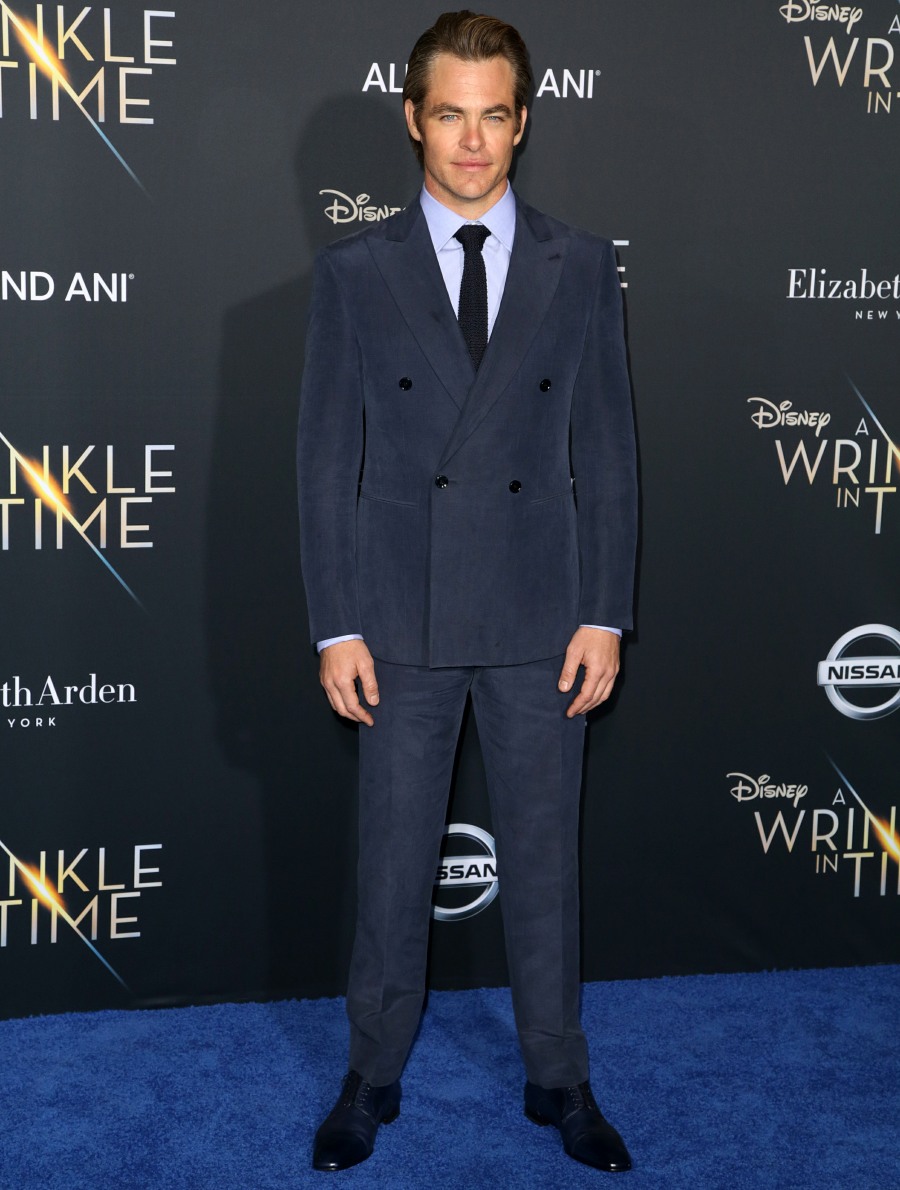 Ava DuVernay in Cushnie et Ochs. She looks amazing. Ryan Coogler and JJ Abrams came out to support her too, which is awesome.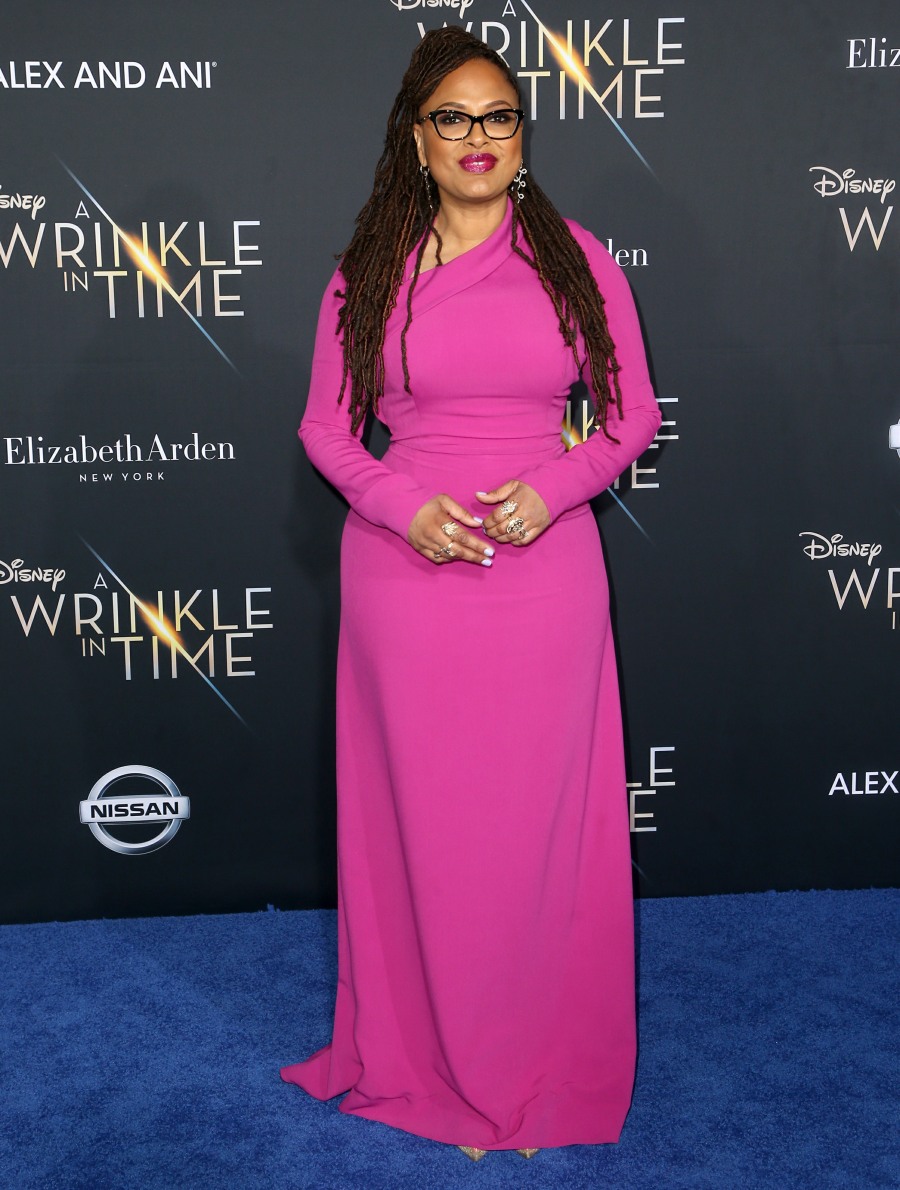 Gugu Mbatha-Raw in Vionnet. She is just a beautiful woman, but the dress looks like repurposed old flags sewn together.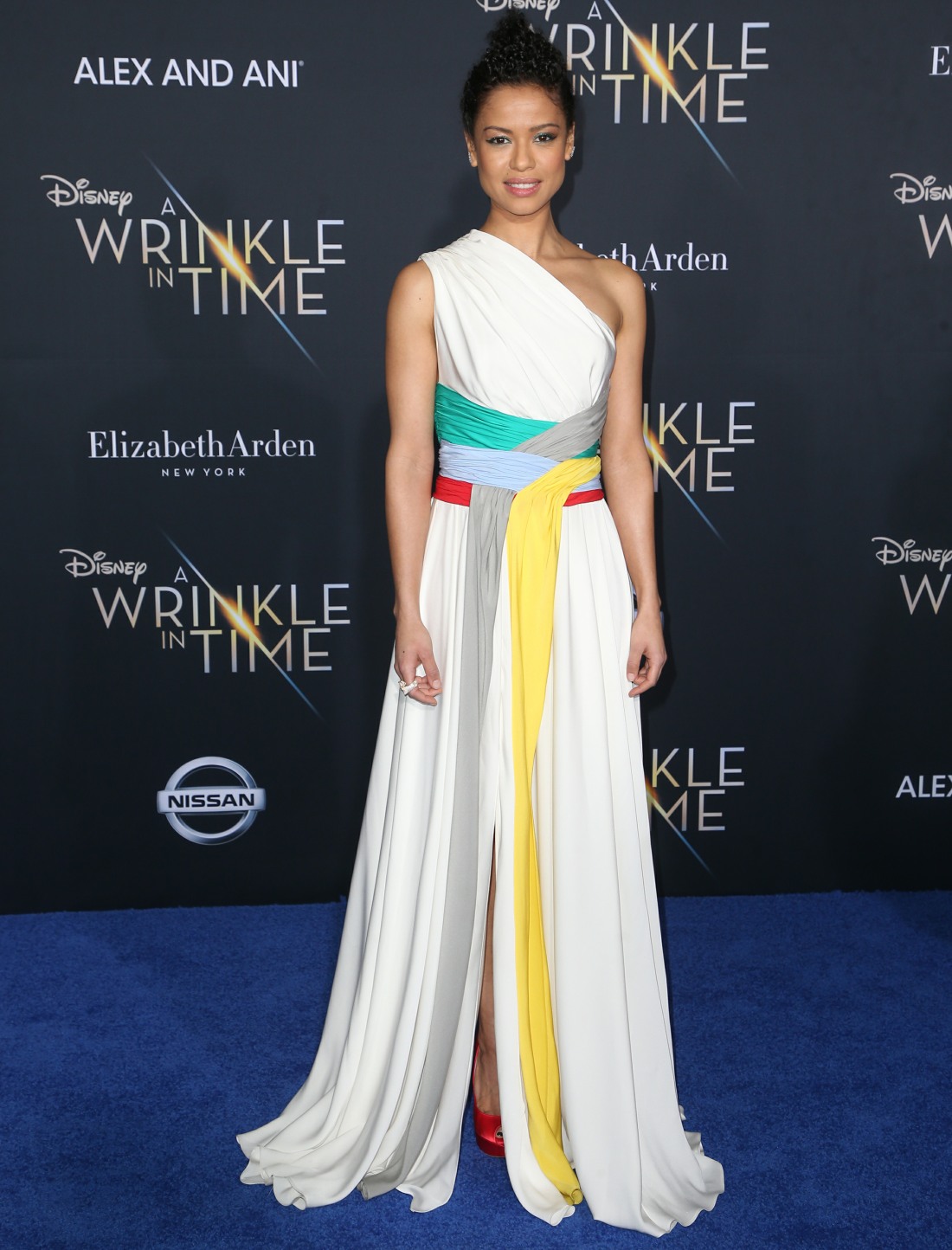 Tessa Thompson in Miu Miu… I get the feeling that Tessa's personal style is sort of offbeat rather than It-Girl-fashion. I don't like this, but I don't hate it either.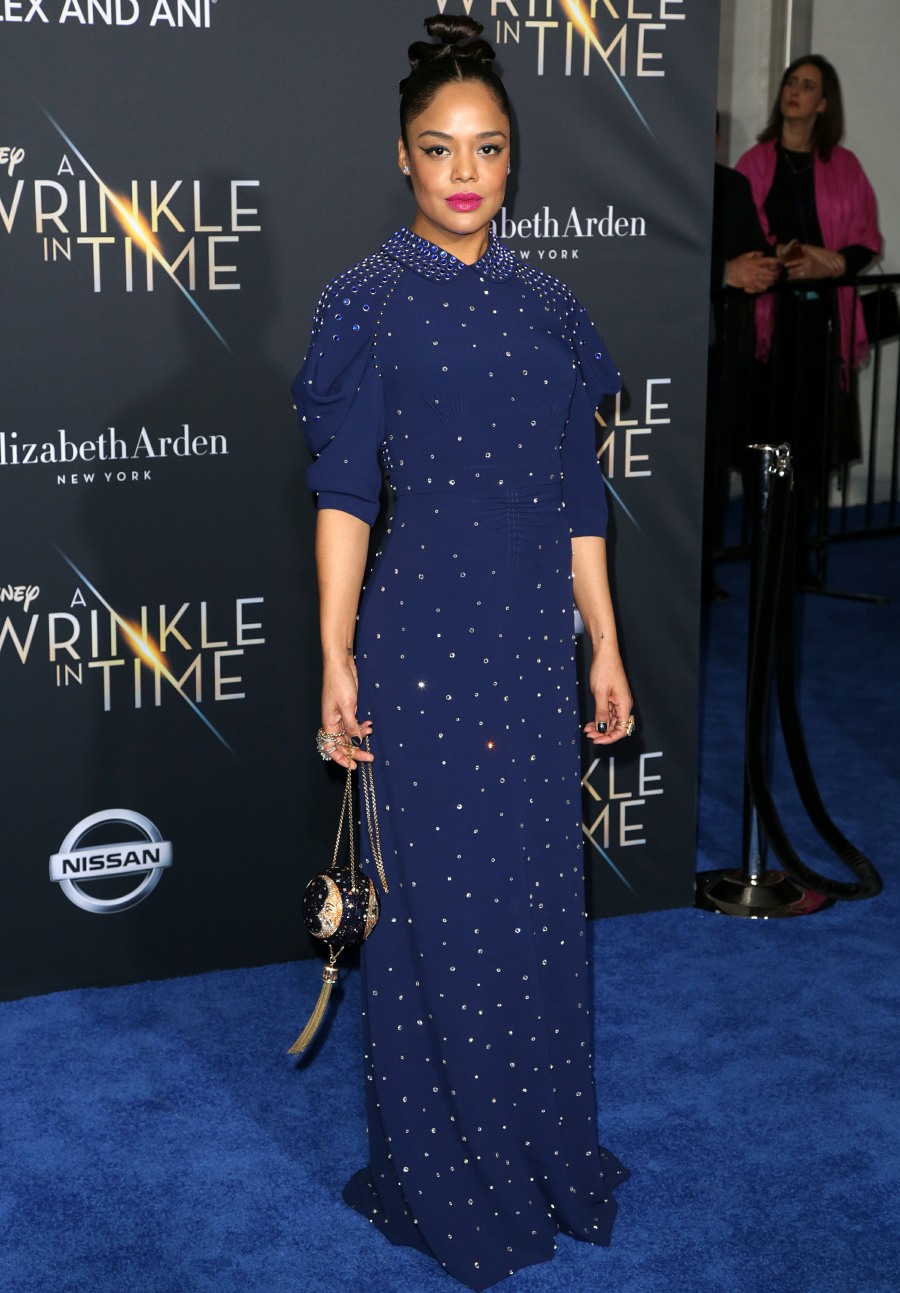 Janelle Monáe in Wolk Morais. I love her. She can do no wrong.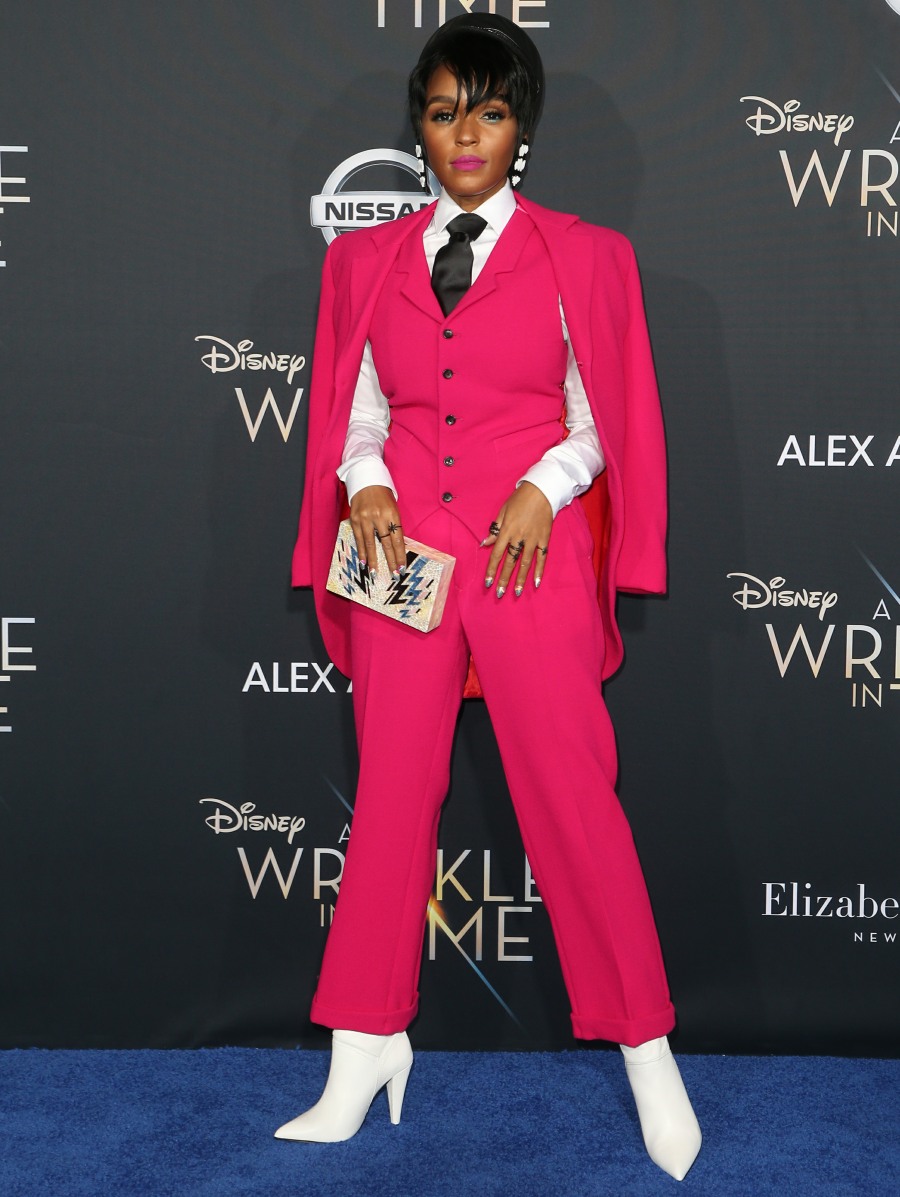 Photos courtesy of WENN.