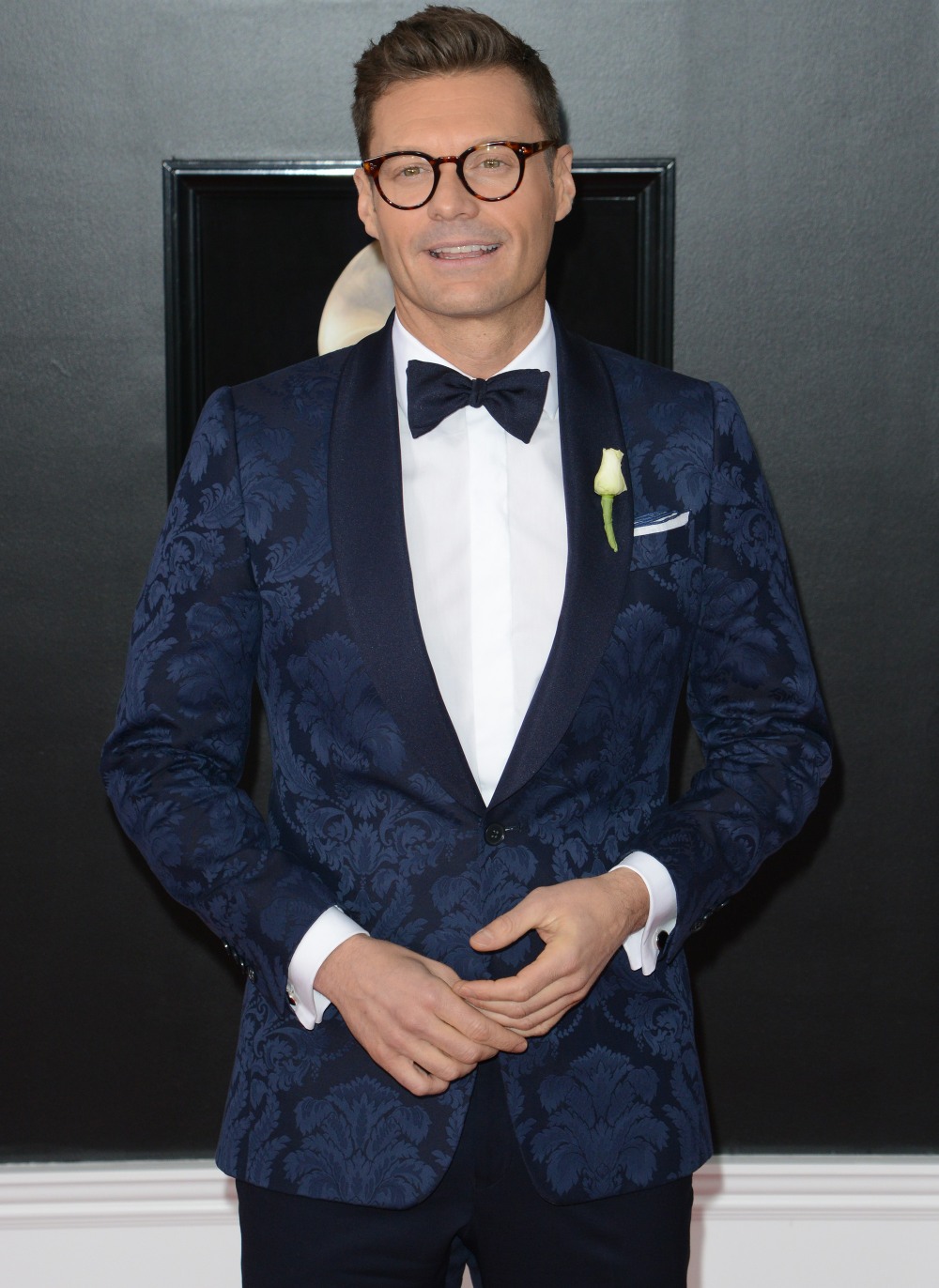 Last fall, in the heat of the #MeToo/Sex-Predatorgate 2017 discussion, it came out that a woman had accused Ryan Seacrest of harassment at E! News. Seacrest made a public statement quickly, denying the accusation, and E! News launched an internal investigation. E! recently released a quick statement about the findings of their investigation, which was basically "the woman is lying, Seacrest is innocent." On Monday, Variety published a lengthy article about the situation, with an interview with the victim, Suzie Hardy. You can read the full Variety piece here – Hardy says Seacrest subjected her to "years of unwanted sexual aggression," everything from grinding his erection against her to groping her privates to slapping her bottom with such force that he left a welt. Hardy calls out E! For doing the most to "whitewash" the investigation in Seacrest's favor. On Tuesday, Seacrest released a statement to the media:
"Yesterday, Variety published a salacious story that revealed the specific claims against me for the first time — even though an independent third-party investigator found insufficient evidence to support the claims. Much to my dismay, Variety didn't speak with me or bother to speak with other credible witnesses or even ask for any of the evidence that was obtained during the investigation when offered, all of which clearly challenged the veracity of the claims made against me. This person who has accused me of horrible things offered, on multiple occasions, to withdraw her claims if I paid her millions of dollars. I refused. I have worked extremely hard to achieve my success and I don't take my opportunities for granted. I don't want to accuse anyone of not telling the truth but in this case, I have no choice but to again deny the claims against me, remind people that I was recused of any wrongdoing, and put the matter to rest."
Seacrest and his lawyers have made repeated mention of Hardy's seeming extortion threat for "millions of dollars." Hardy and her lawyers addressed that in Variety too, and Variety wrote: "Hardy's attorney told Variety that neither he nor Hardy has asked Seacrest, E!, or the cable channel's corporate parents for any money. Seacrest's representatives provided no evidence that a monetary request was made." Hardy released a new statement to Variety after Seacrest made his statement. She said:
"I remained quiet for years out of fears that my story wouldn't be believed and that I would be subject to scorn and ridicule for telling it," Hardy told Variety Tuesday. "I was emboldened by the bravery of others to finally and confidentially tell my story to NBC. Ryan elected to take the story public with a false narrative that he was exonerated and the victim of some sort of money grab. He is not the victim, and I refuse to let him victimize me for telling the truth."
After reading the lengthy Variety story where Hardy detailed the many incidents of sexual harassment and abuse, I 100% believe her. Seacrest wasn't a snarling monster – he was a powerful boss who felt entitled to an employee's body. He was angry that she repeatedly refused his advances. He probably felt, at various times, like he was "pursuing" her. And then it became really ugly. She is brave to come out.
And all of this is happening right before Oscar weekend, where Seacrest is demanding to be front-and-center on E!'s Red Carpet show. Page Six claims that many publicists are quietly telling clients not to do interviews with Seacrest at the Oscars:
Regardless, top Hollywood publicists tell Page Six that they will steer many of their stars away from Seacrest on the Oscar red carpet. Given the white-hot emotions and politics surrounding Hollywood abuse — and the seriousness of the allegations made against Seacrest — the flacks said they would instead direct their clients to Seacrest's co-host, Giuliana Rancic, or skip E! altogether.

"Usually Ryan is the one you want . . . but there are so many outlets on that carpet, why risk it? There's plenty of other places for clients to get the exposure," one PR powerhouse told us.

Another PR source said it would depend on the client, but "if it was a [client who had been involved in the #MeToo movement], I would never put them in that position. I don't think any smart person would."
I doubt he'll step aside, but you never know. I think there's a better possibility that he'll stay on the show and only interview men. Which is basically what he does anyway. This awards season, E! has really shown their ass, haven't they? From Catt Sadler to their mishandling of #MeToo, to this mess. E! was completely unprepared for all of it.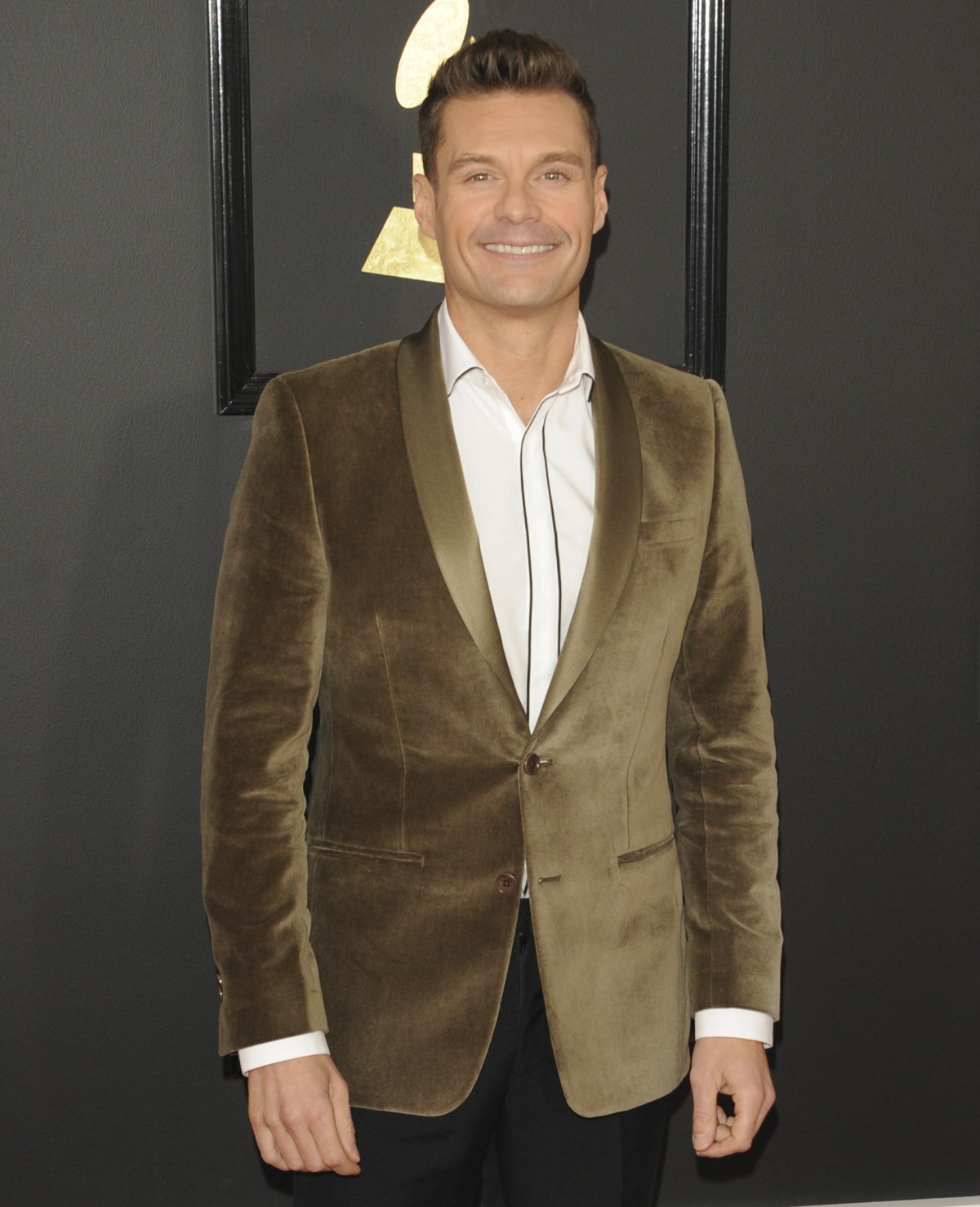 Photos courtesy of WENN.