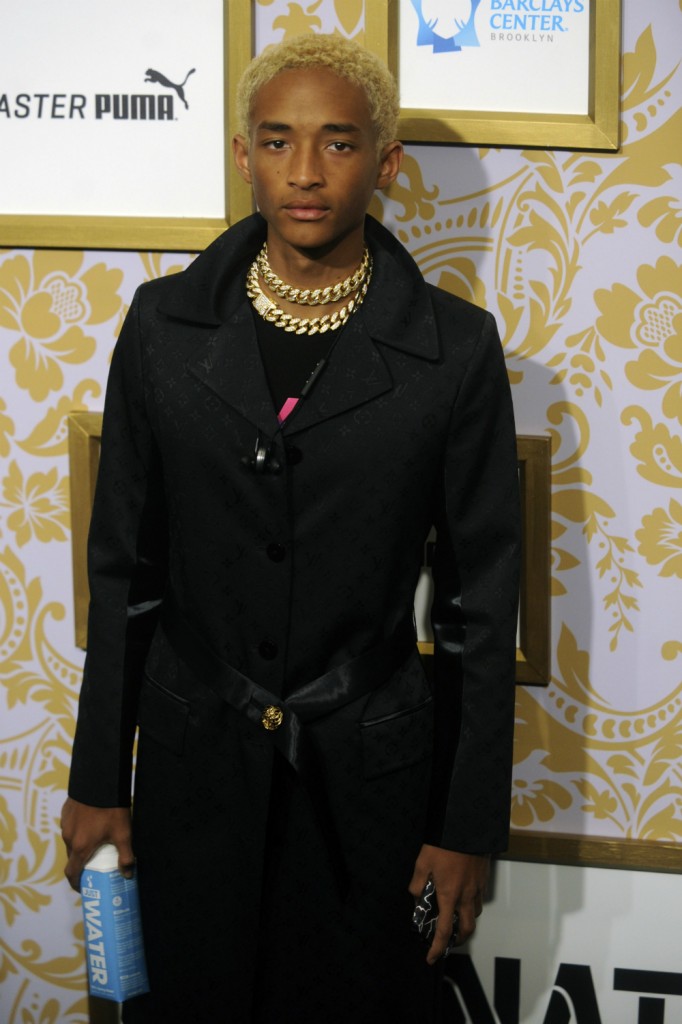 Jaden Smith, 19, is an interesting person. I don't always care for him and some of his free-association interviews, but I don't dismiss him. Sure, he's had advantages that very few his age have had but he's done some interesting thing with those advantages. Like getting involved with the environmentally conscientious JUST Water company at the age of 15. JUST Water uses paper-based packaging that produces lower carbon emissions than a standard plastic bottle and pulls its water from a sustainable source. Jaden is one of many involved in JUST, it's a veritable who's-who of business and entertainment powerhouses, including his parents, Will and Jada Smith. JUST Water is coming out with some flavor-infused waters, which gave Jaden a chance to discuss the company, his environmental habits, and the planet.
On which generation cares more about the planet: I feel like the younger generations do care more about the planet than the other generations. There's more information coming out on a daily basis about the effect that climate change has on all of us.

On how has working with JUST Water changed your habits: Starting JUST has really changed my entire life because of the ethos of what we're doing. It's kind of when I was 11 and I was learning about the Pacific patches and the plastics in the ocean. It's completely changed my perspective on what I thought the world was before I learned about that.

On seeing the gigantic plastic island in the middle of the ocean: It felt like I had been lied to my whole life, and that people actually weren't telling me the truth about what world I was living in.

And it feels kind of terrible. Those microplastics [in the ocean] break down, fish swallow them, and then we eat the fish, and those microplastics end up in our gut.

That's what happens. So people need to realize that the effect of climate change is serious and in 2050 there will be 50 million climate change refugees if we don't do anything about it.

On the importance of making 100% recyclable materials: It's so important to me because recycling is really important. Being able to recycle this bottle the same way as an orange juice or milk carton is great. But what's most important to me is the use of renewable materials that grow back, especially those that aren't petroleum based or oil based. Petroleum based plastic is a finite amount of resources that we have. Also, we burn so much CO2 emissions while extracting it, and burning it, and creating it. So, I'm just glad that this is made out of renewable resources.
I don't dispute what he's saying. I think the younger generations are more concerned about the planet because they know so much more about it than we did (even though Jaden believes we were all much more learned in the 70s). When I was a kid, we learned about the hole in the ozone layer and stopped using aerosol cans. Being raised in California, I have completely different water habits than my non-Cal friends. But my kids school me all the time with ways I can improve. To his credit, I think that's what Jaden is implying when he talks about new information coming out. I didn't learn about the ocean's plastic problem until I'd read The Sex Lives of Cannibals. I was much older than 11 but I did change the things I buy and discard as a result.
On the JUST website FAQs they promote "reusable drinking water carriers" with filtered tap water as the best option for the environment but if you have to get water on the go, they want us to consider JUST because of the packaging. They also source their water from the base of the Adirondack Mountains in Glen Falls, NY. So pulling the water will not do any damage and JUST pays six times the highest local municipal rate, which benefits the community. I like that. JUST states they are, "A business that combines for-profit energy with non-profit motives." With that being the case, I'll just put it out there: I'd love to write a post about truckloads of JUST Water being delivered to Puerto Rico, Cape Town or cities suffering Flint's fate – anywhere that needs both water and attention.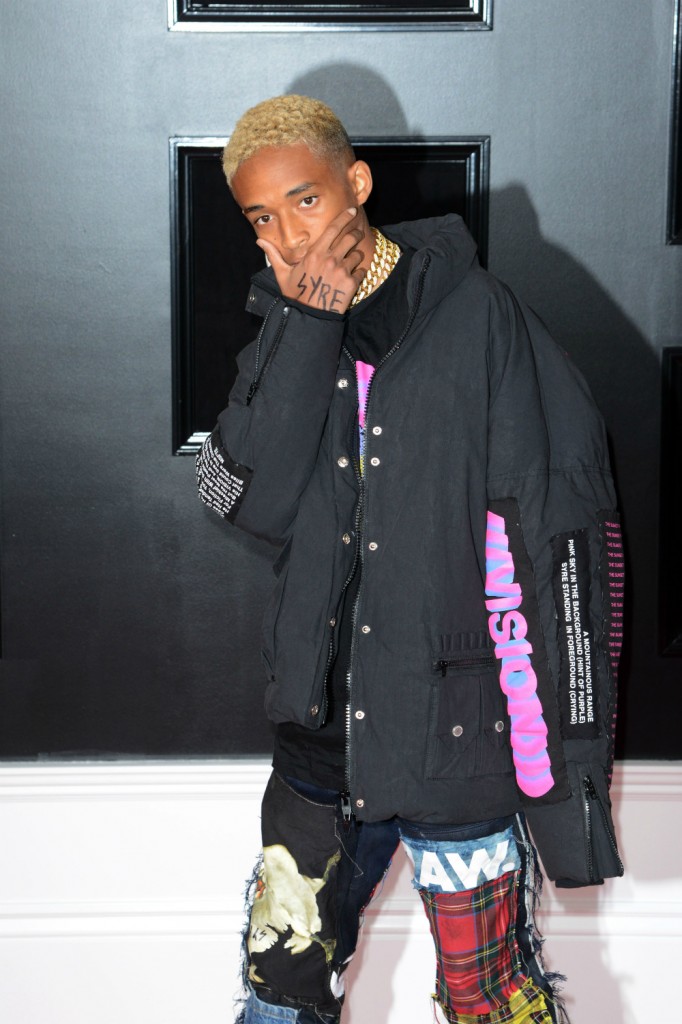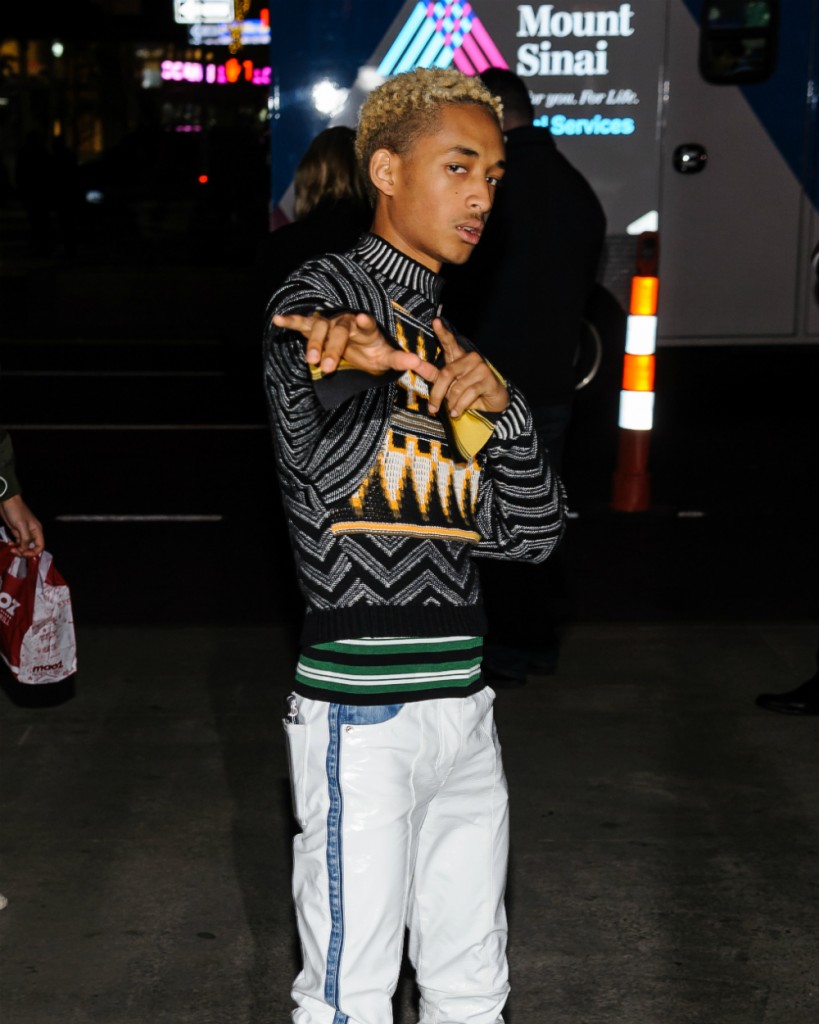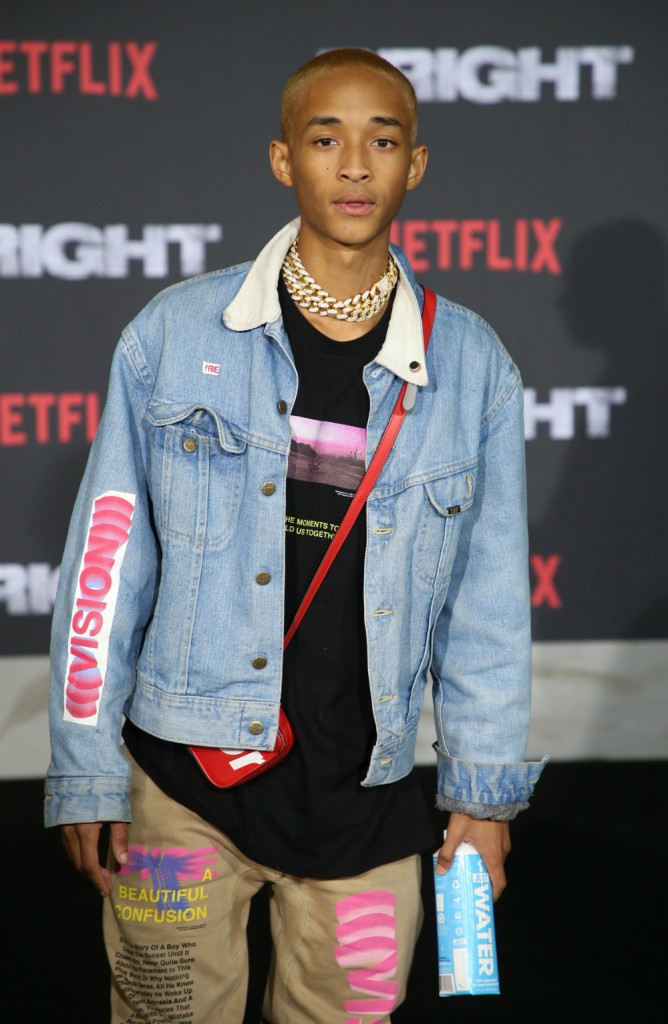 Photo credit: WENN Photos