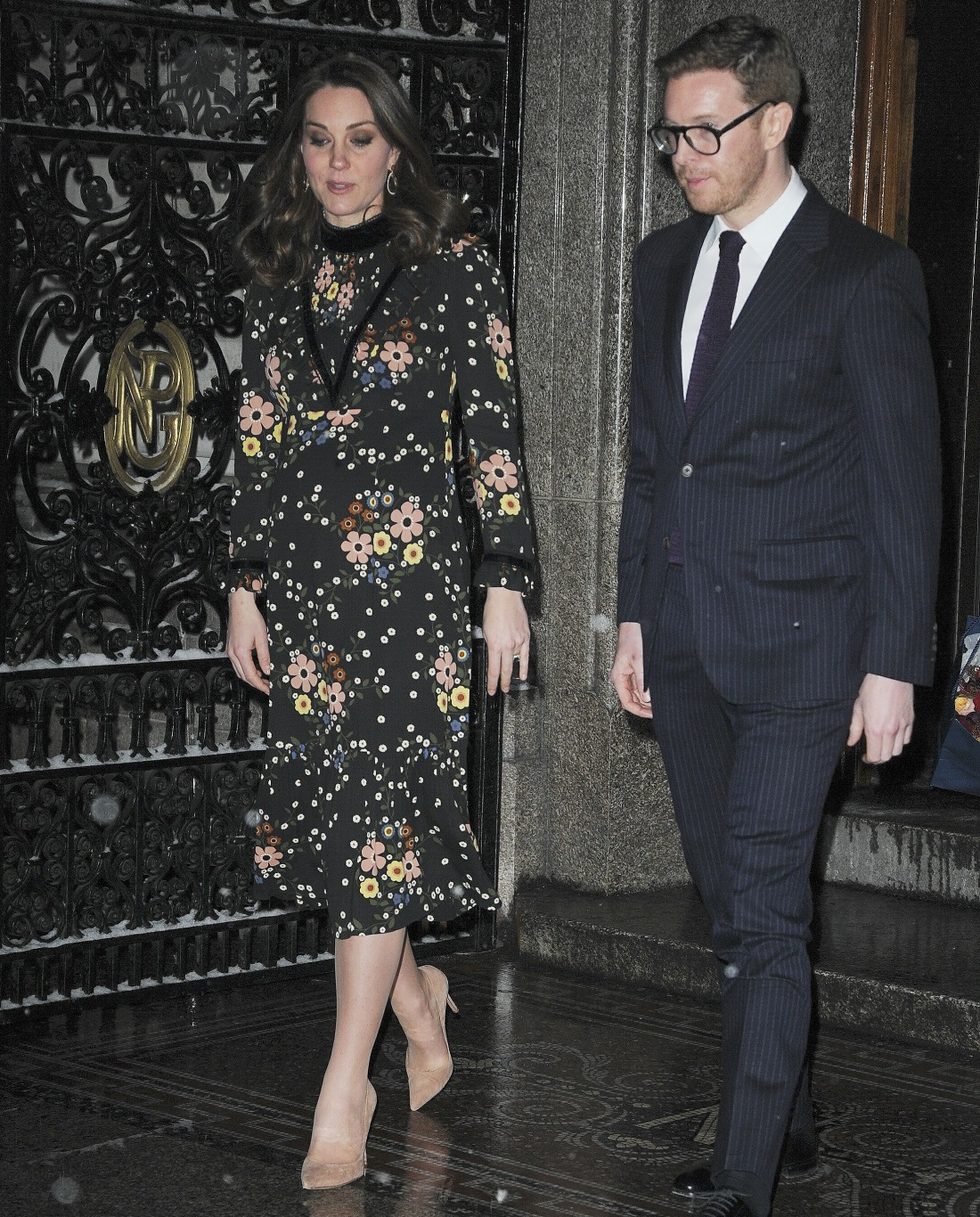 I honestly don't think we've seen the Duchess of Cambridge this much ever, in the history of her duchess-ing. Before Meghan Markle's arrival on the scene, Kate could go weeks, sometimes months, without being seen or photographed. Then Prince Harry announces his engagement and suddenly it was like Kate finally learned The True Meaning of Keen. That's what the Lifetime bio-pic will be called, when they devote a bio-pic to this stage of Kate's life: The True Meaning of Keen.
These are photos of Kate at the National Portrait Gallery in London on Wednesday evening. This is Kate's version of pulling a double-shift: she did the Royal Foundation event with William, Harry and Meghan during the day, then changed clothes for this exhibit opening. Kate did some work behind the scenes on this exhibit, Victorian Giants: The Birth of Art Photography. She wrote ("wrote"?) the foreword to the gallery's exhibition catalogue, which we previously discussed. I had an AHA moment when I read part of Kate's foreword, about the era she most identifies with, and how she sees her role. Kate is a Victorian. Not a cool, hipster Victorian obsessed with Jules Verne. She really sees herself and her role as a throwback to the Victorian Age.
For this event, Kate wore a Victorian-cosplay dress from Orla Kiely, a designer she has worn before but not in a while. It would be one thing if this was just an ironically ugly-printed dress which was cut well and flattering to Kate's third trimester bump. In fact, I was prepared to make some excuses about how the fabric is so ugly that it actually seems sort of cute in a weird way. But then I got a good look at the "V" design down the chest of this dress and the same black ribbon detailing on the cuffs and high neck. OMFG, you guys. It's like Kate is TRYING to find the ugliest floral dresses at this point. Also, to the Keen Defenders: I thought Kate wasn't allowed to wear black dresses, huh???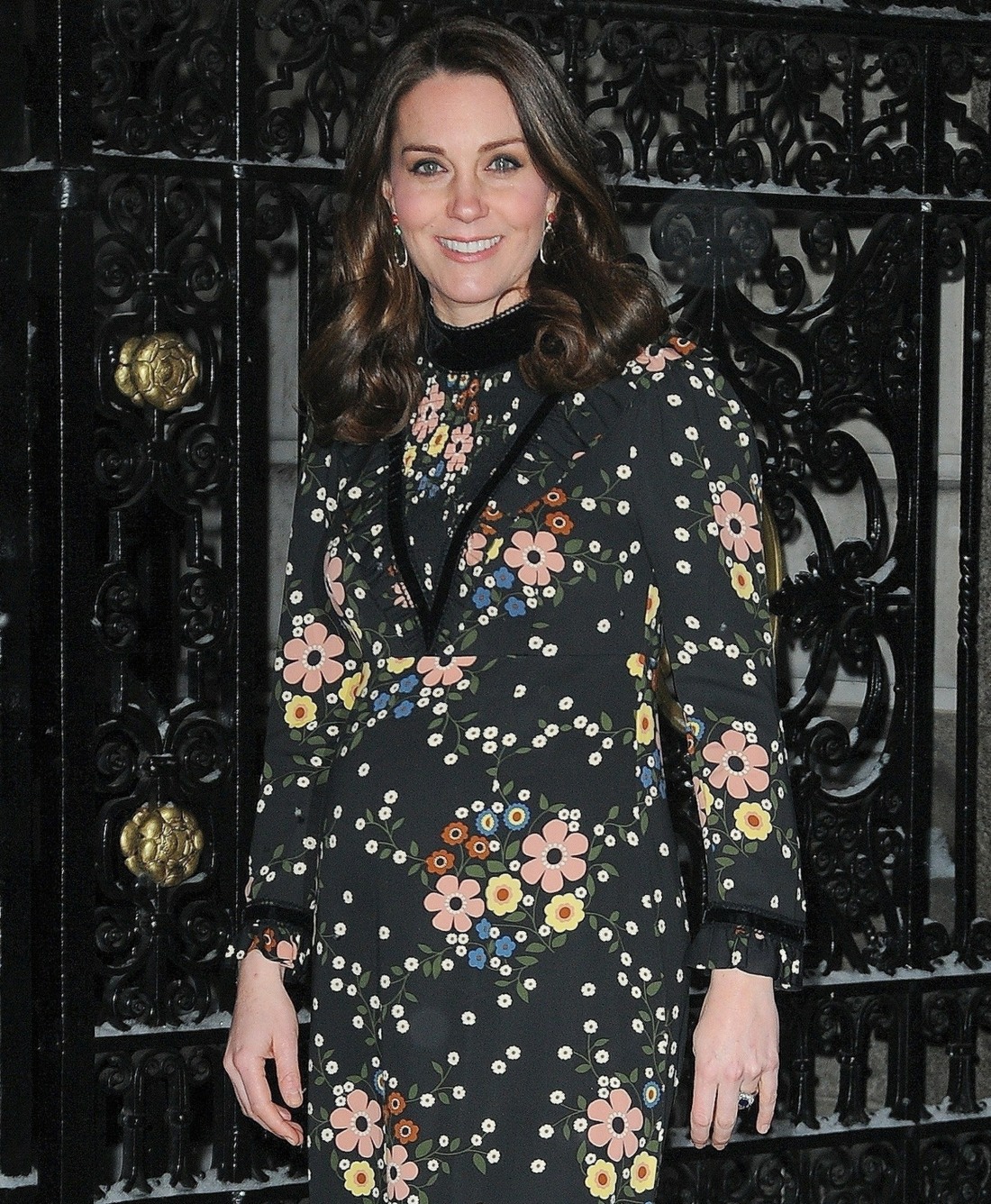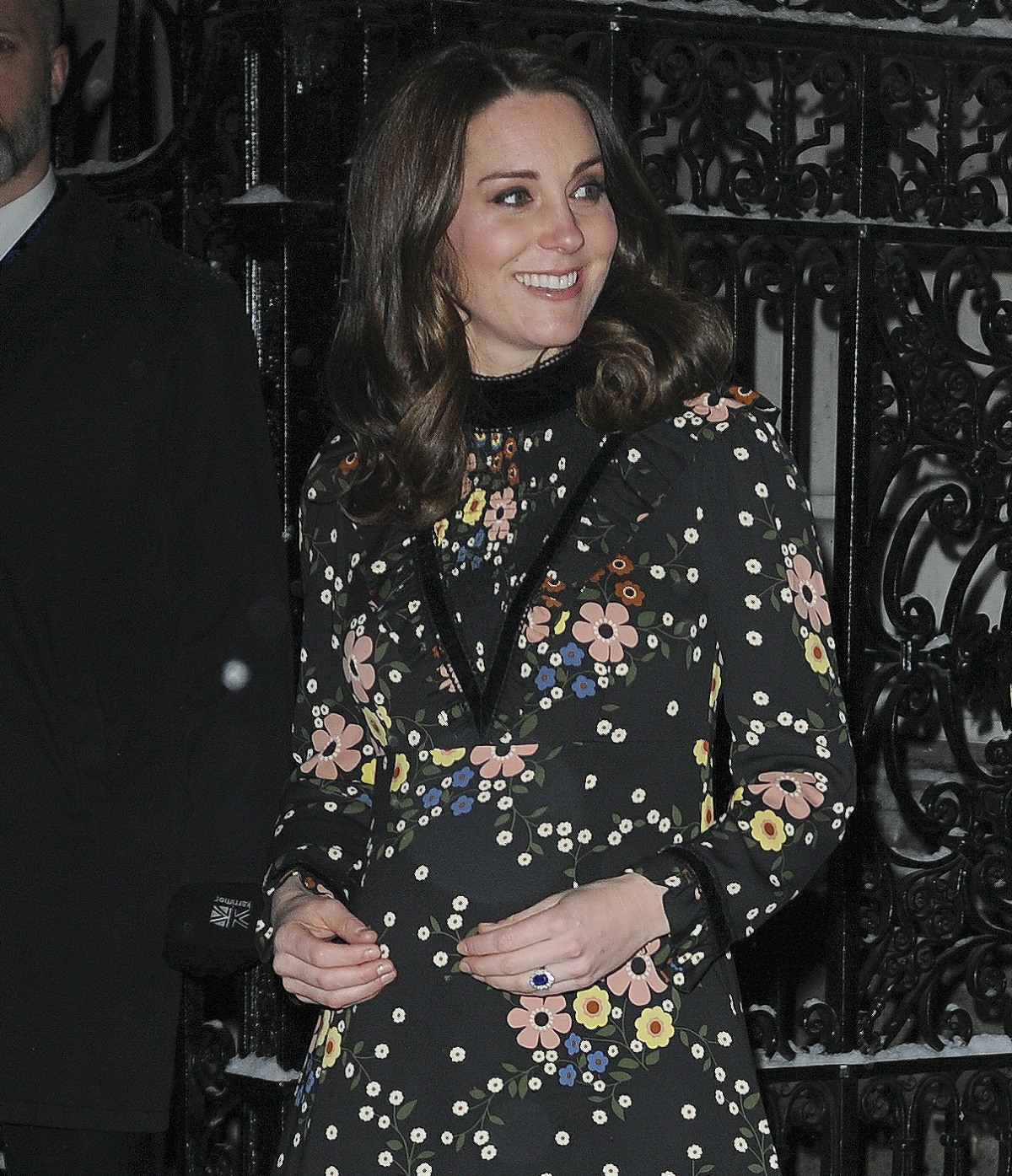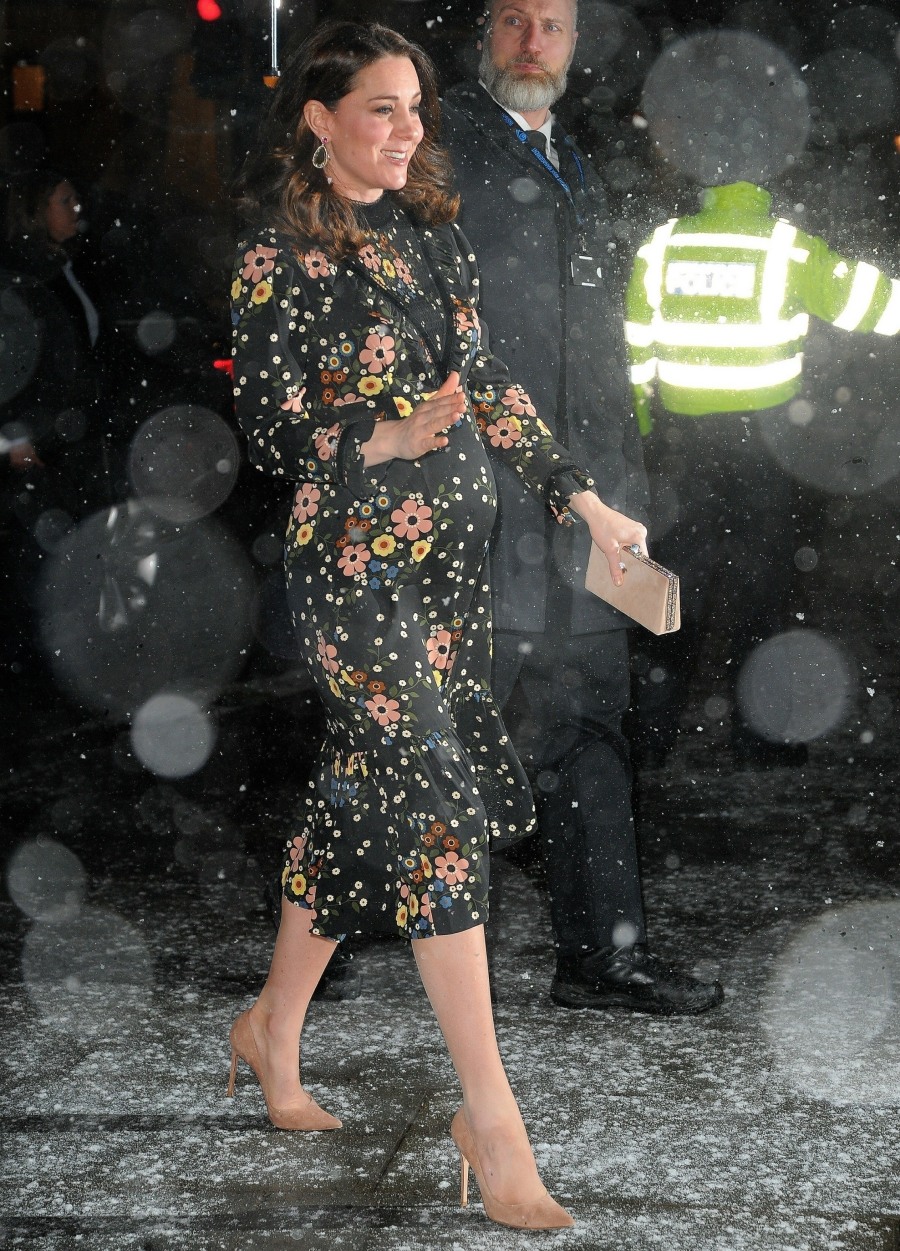 Photos courtesy of Backgrid, WENN.