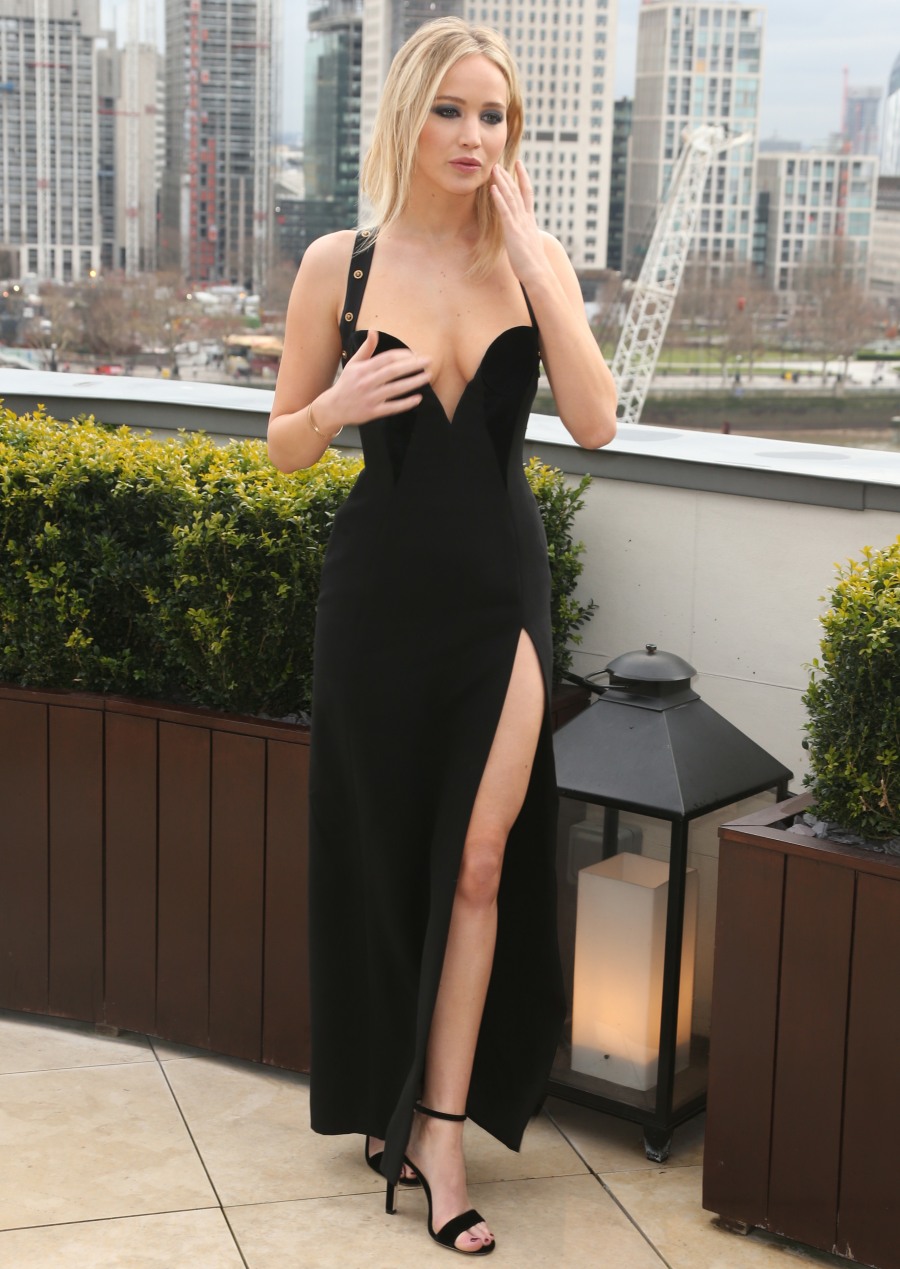 Here's something to keep in mind: of all the dumb sh-t Jennifer Lawrence has said and done in the past two weeks, the only time she issued any kind of clarification or defense was when she yelled at people for criticizing the fact that she was dressed in a slinky Versace dress while her male costars were wearing layers of clothing in the cold London air. She said that was "sexist" and not a "feminist" conversation to have. Everything else, all of the other headlines she's made, all of the dumb sh-t she's said… no clarifications, no excuses, no apologies, no "that's not what I meant." Keep that all in mind when you read her take on whether she would stop by the E! Red Carpet live show with Ryan Seacrest on the mic. Seacrest is still going to host the live red carpet show for E!, and many people are making noise about how they'll skip E!'s show because Seacrest has been accused of harassing, abusing and assaulting a subordinate.
Jennifer Lawrence is not yet sure if she will stop and do a red carpet interview with Ryan Seacrest at Sunday's Oscars. The Red Sparrow star, 27, was conflicted as Seacrest has been accused of sexual harassment by a former E! News stylist. When asked by Howard Stern about the allegations against the E! host on the Wednesday episode on The Howard Stern Show, Lawrence said she was not a judge or a jury, she also admitted not being up to speed on the allegations. After the radio host explained the accusations, which Seacrest has denied, the actress seemed in disbelief saying, "I can't imagine him being sexual."

But, Lawrence said, she had other reasons to take into account when considering whether to avoid talking to Seacrest, 43.

"Umm, I don't know," she said. "I mean, there is a lot to think about with E!, you know? I have always had a problem with the Fashion Police. I don't have a problem with talking about what women are wearing. There was a time they were… they were just mean about people's bodies, things you shouldn't say."

Lawrence also brought up former E! News host Catt Sadler, who left the network over issues of pay inequality. The actress and TV host are both working together on a #metoo docuseries.

"They aren't bringing another costar up," Lawrence said. "I have noticed that they keep cycling these women and I am going… is that so you don't have to pay another woman equally to Jason [Kennedy]? Is this just a way to still maintain that you are not paying women equally?"

When Stern asked again if she would stop and do an interview with Seacrest, Lawrence said, "I don't know about the Ryan Seacrest thing. I think it is scary, you know. He has not been to trial for anything. I am not a judge. I am not a jury, you know. I don't know… that is where this stuff gets tricky."

Despite not being sure if she would speak to him or not, Lawrence did say he would not be the only journalist she would consider not speaking to.

"There are already [news] outlets that I'm just like, 'Nah,'" she added. "So it wouldn't be that big of a deal."
"He has not been to trial for anything. I am not a judge. I am not a jury, you know." Harvey Weinstein hasn't been on trial for anything and Jennifer has been calling him a "boil on the ass of Hollywood" all week. I guess Jennifer only believes women when those women are famous actresses, and not under-the-line E! employees. The whole concept of "he has not been to trial for anything" is NOT the talking point in this current Me Too and Time's Up conversation, but it's truly amazing how many women parrot that talking point. Besides, it's not like Howard Stern asked Jennifer to, like, personally throw Ryan Seacrest in JAIL. Ryan Seacrest doesn't have to "go on trial" for celebrities to decide they want no part of his bullsh-t and avoid him on the red carpet. That's not really a "punishment without due process" for the love of God.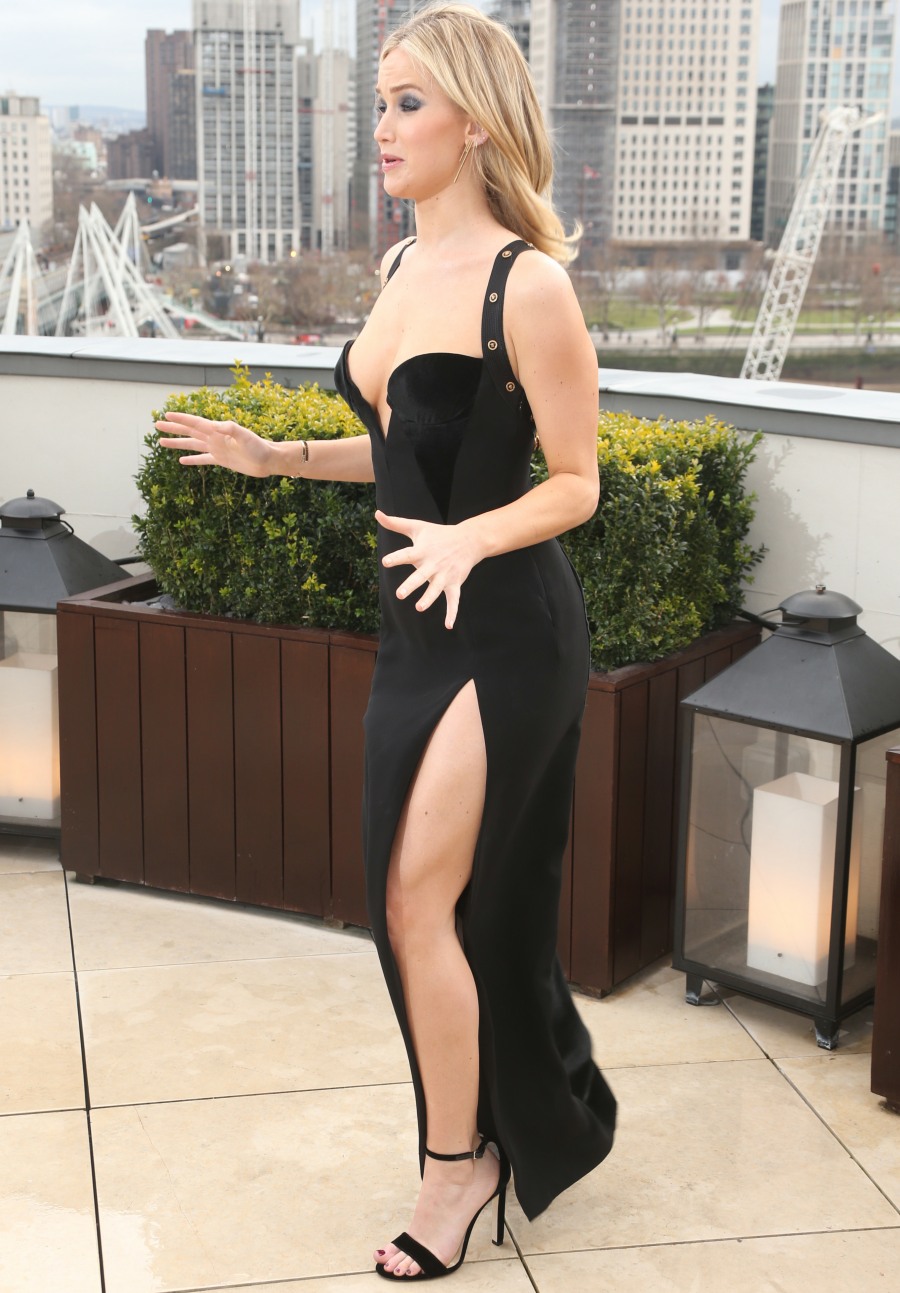 Photos courtesy of WENN.