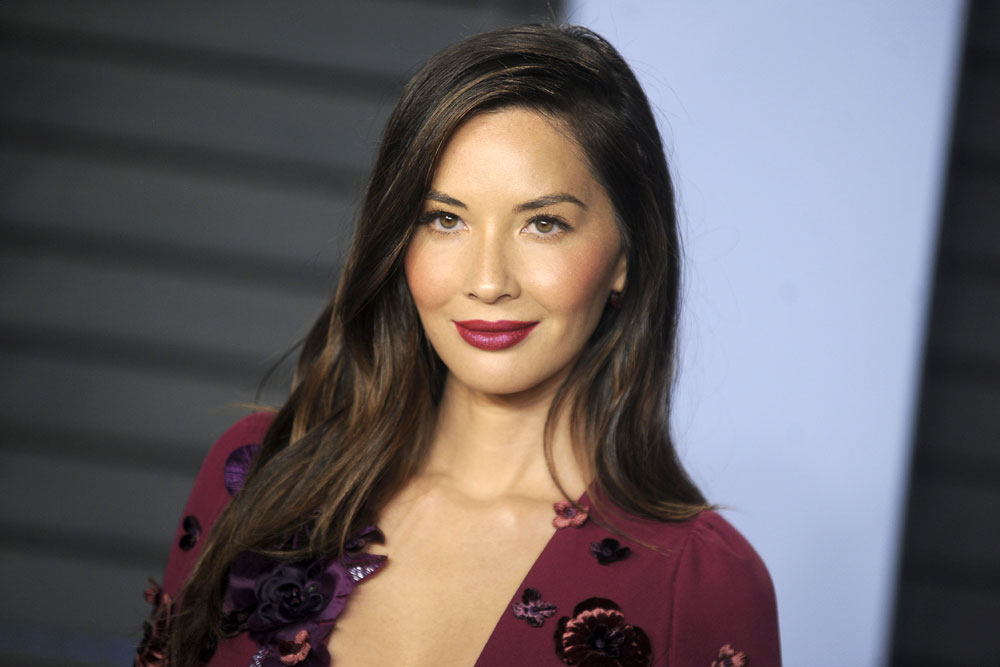 I'm sure this opinion will be controversial, but I really love Olivia Munn's Andrew Gn dress. The cut is amazing, those bishop sleeves are a nice touch, the color flatters her, and I love the floral embellishments. It looks like she loves it too. I've seen her rocking a skirt with floral patches so this is definitely her style. Plus her matching lip color distracts from whatever she's done to her face recently.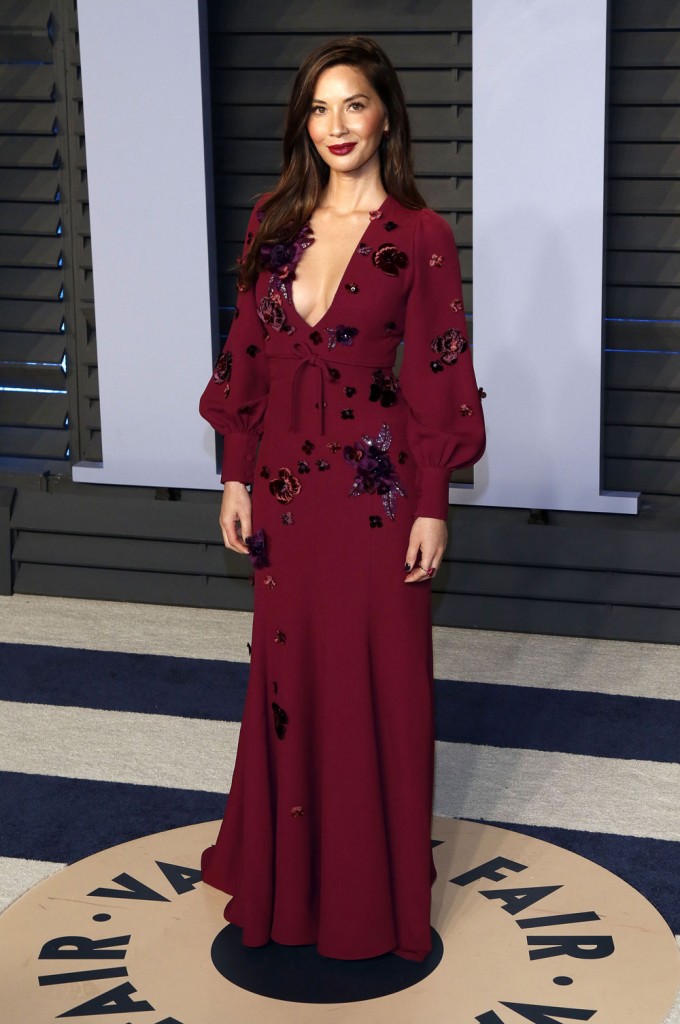 Eiza Gonzalez was one of the "huh" people at the Oscars, she presented along with her Baby Driver costar, Ansel Elgort. During the ceremony she stood out in a canary yellow Ralph Lauren scoop neck. For the Vanity Fair Oscar Party, she changed into a weird Schiaparelli gown and wrap. She's in a strapless white gown made of brocade fabric that has an octopus brooch on the bust. She's wearing a wrap that looks like a patchwork throw blanket from a budget Scottish b&b. I'm sure she was going for "regal," but this is not it.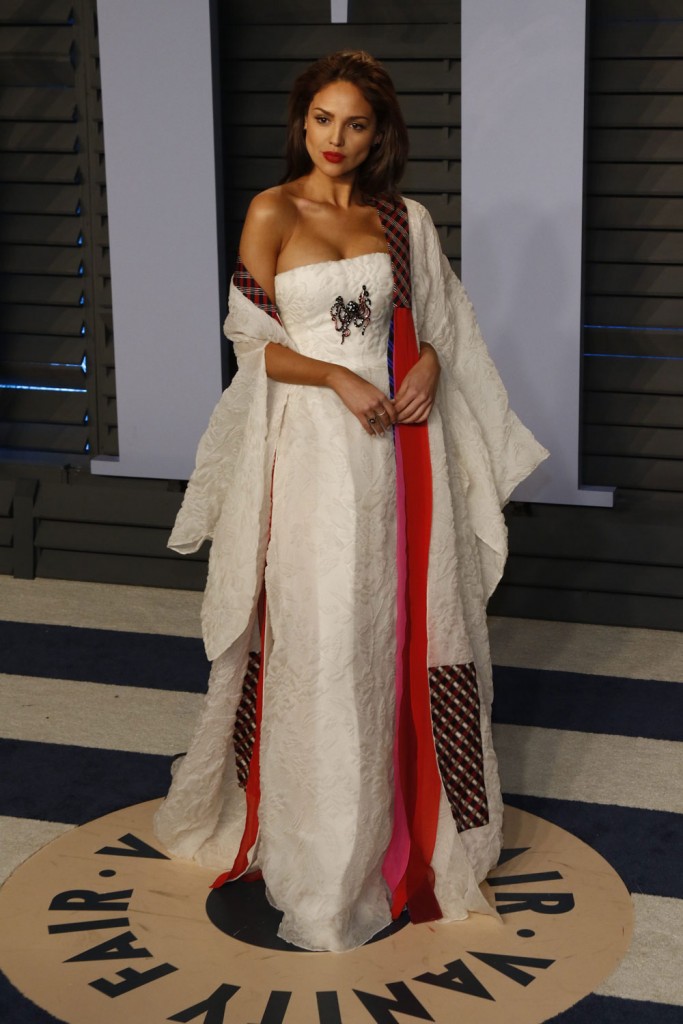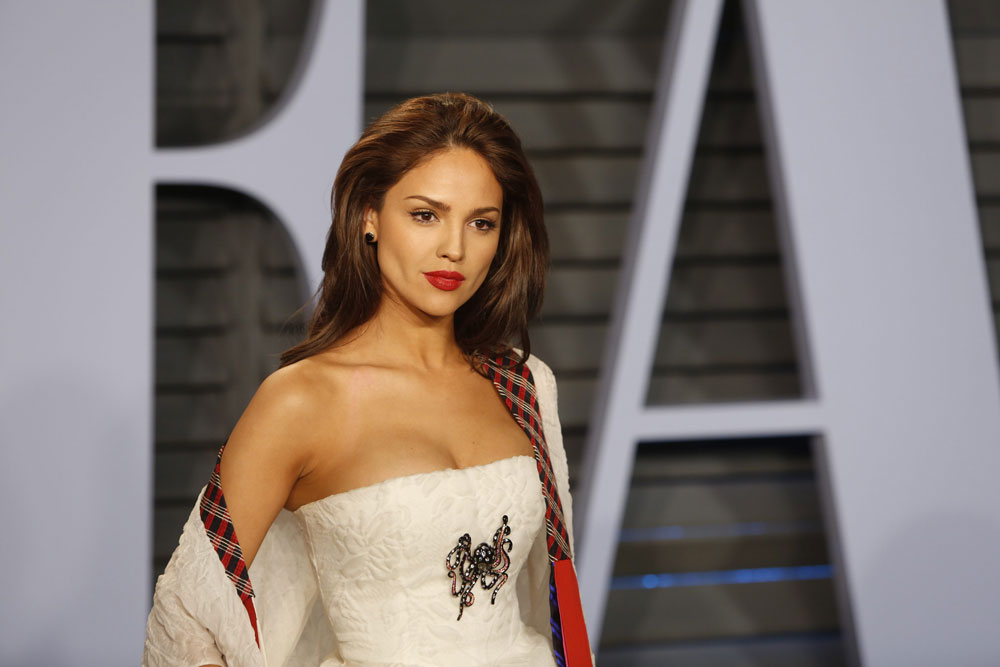 Remember the doily that Amanda Seyfried wore to the Spirit Awards? I think having a baby messed with her style mojo because she wore a similar look to the VF Oscar party. This Oscar de la Renta has tiers of black lace on the skirt with white flowers overlaid on top and a structured corset. I wouldn't mind the top with a simpler skirt, but there's too much happening.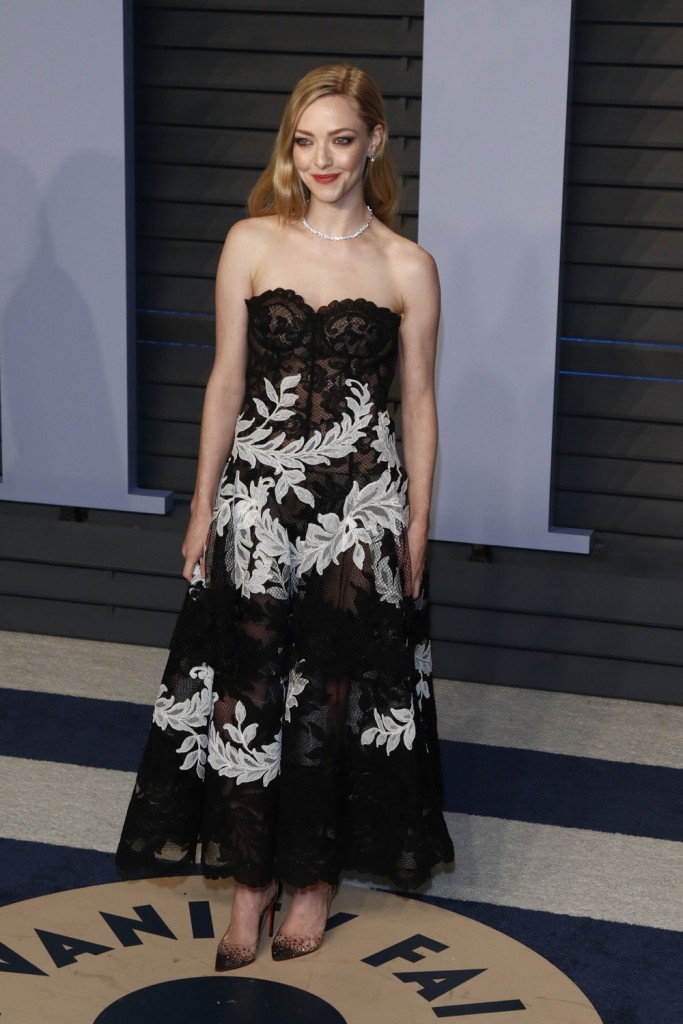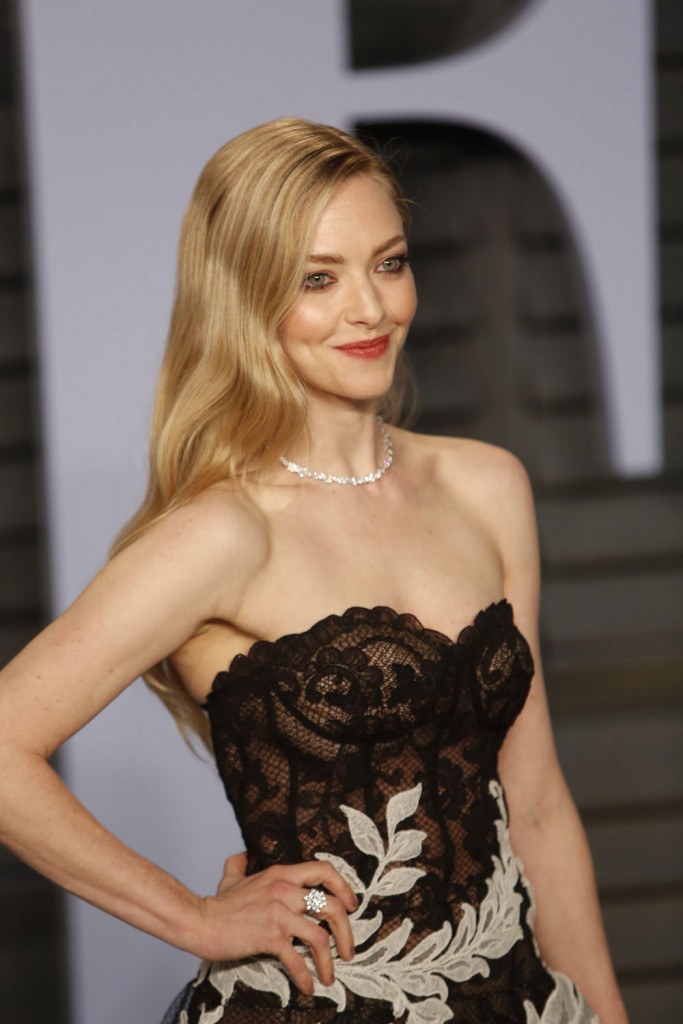 I need to include some photos of Sarah Silverman acting like she's honing in on Amanda's husband, Thomas Sadoski. More celebrities need to clown like this on red carpets.
Zendaya's tan Michael Kors gown here is the one she should have chosen for the Oscars, not the Giambattista Valli she wore with the giant sleeve. This is fashion-forward and flattering, it makes her look statuesque. Her styling elevates it too.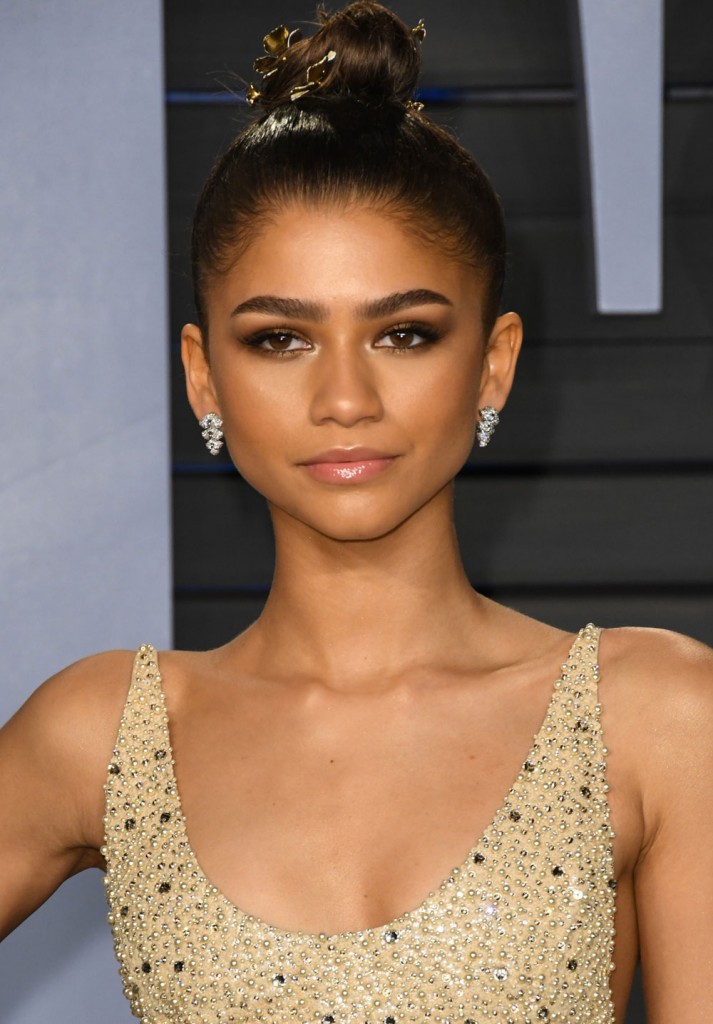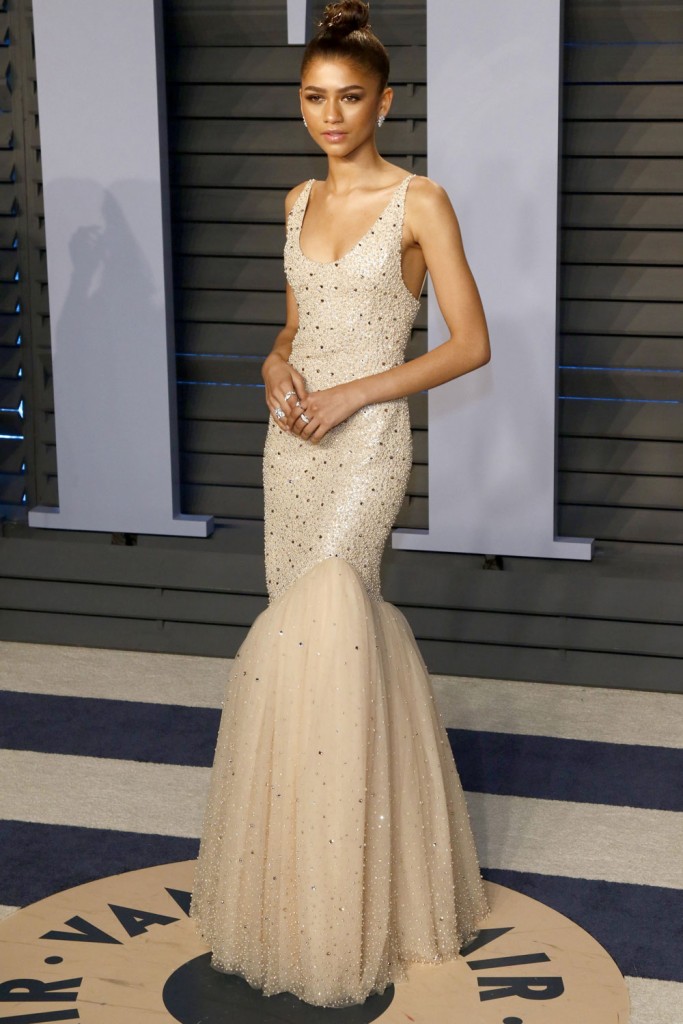 Photos credit: WENN and Getty