Embed from Getty Images
A lot of musical artists have been taking residency gigs in Las Vegas. There's been Jennifer Lopez, Britney Spears, Mariah Carey, Ricky Martin and CHER, just to name a few, and now another pop singer is eyeing a Sin City stint.
According to E! News, Gwen Stefani may be the latest performer to take the stage at the Planet Hollywood Resort and Casino. Britney, the Backstreet Boys and J-Lo have all called the Zappos Theater (formerly Axis) their temporary home. According to a source, Gwen's people are "very close" to striking a deal.
Gwen has been in Vegas a few times recently. Last month, she checked out the Backstreet Boys (in a VIP section near Hailee Steinfeld and Niall Horan) and just last weekend took in a performance of Jennifer's All I Have show at Planet Hollywood. She shared a photo with J.Lo backstage.
It seems like Gwen has gotten bit by the Vegas bug. E! reports that "Her visit to Las Vegas this weekend was one of the final pieces of the puzzle… Things are looking very good." If nothing else, Gwen's fans are excited.
If this Vegas thing is true I will definitely make the trip to see Gwen Stefani 🤞🙏
Do you hear me @CaesarsEnt? 🎰🎉🍹🎶 pic.twitter.com/yH761AKC02

— Gwen Obsessed™ (@Albgshefani) March 7, 2018
Only Gwen Stefani can get me to Vegas for a show… I'm ready!

— SHEFANI❤️TRUE LOVE (@SG_BlakeandGwen) March 6, 2018
👑Royalty in Vegas!👑Queen Gwen Stefani!!!♥️She's a Living Legend!!! #Rock #Queen #Gwenstefani ✌️

— Miss Reyes (@missreyes2014) February 24, 2018
And then there's this guy…
Is Vegas turning into a gay paradise? Gwen Stefani, Lady Gaga, Britney Spears, Mariah Carey residencies. Who's next, Madonna?

— Sophia King Fierce (@LatinoMILFs) March 4, 2018
The glitz and glam of Vegas are kind of irresistible, but there's a more practical reason Gwen is looking to stay put in one place for a bit. E! News' source says that "This is about spending more time with her kids. She doesn't want to go back out on a big tour again and be away from her kids for six months at a time." I can see that and, her kids are growing up so fast – Kingston is 11, Zuma is nine, and Apollo just turned four. The E! insider also pointed out that, "There's flexibility that comes with doing a residency. She'll be able to come in and out of Las Vegas for a couple weeks at a time throughout the year and she'll never be too far from home."
Gwen's fans hoping to hear some of her hits with No Doubt may be placated, as sources suggest the residency may be billed as "Gwen Stefani With No Doubt." Could this be the reunion we've been waiting for? According to E!, "Details are still being worked out with the rest of the band, but either way Gwen will definitely be singing No Doubt songs."
As exhausted as I got from constantly hearing about Gwen's relationship with Blake Shelton, I still am a fan – more so of No Doubt than Gwen's solo work. I think she'd do great in Vegas, actually. Ticket sales on her last tour weren't stellar, and hr popularity may have lagged a bit, but look what Vegas did for Britney. I think it's a great move and I hope she's successful – at least until April of next year, when I will be celebrating a landmark birthday in Sin City.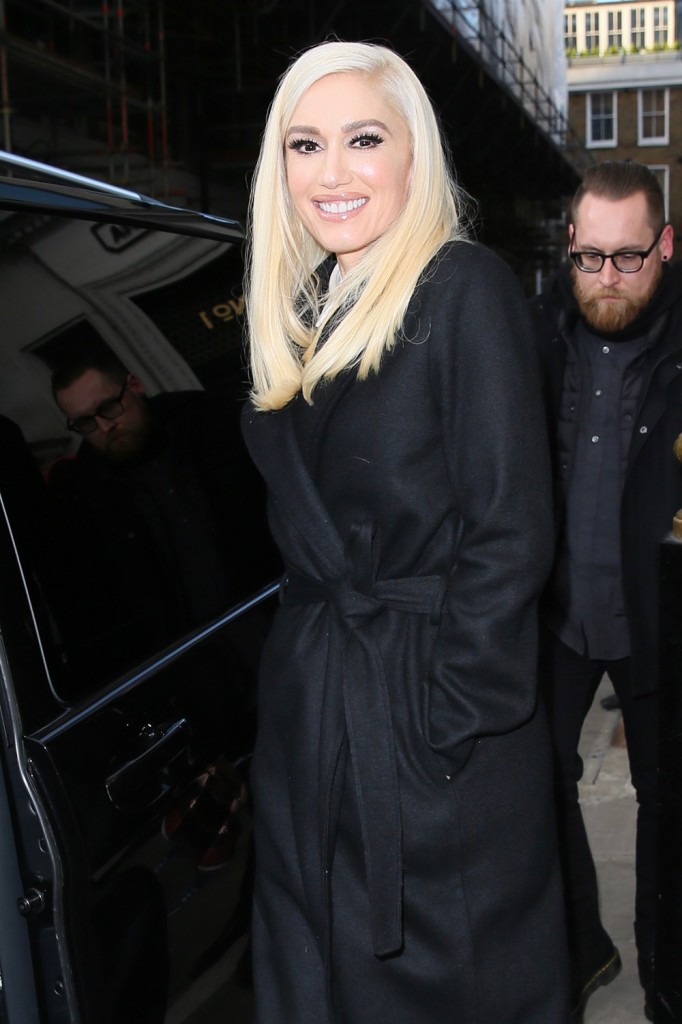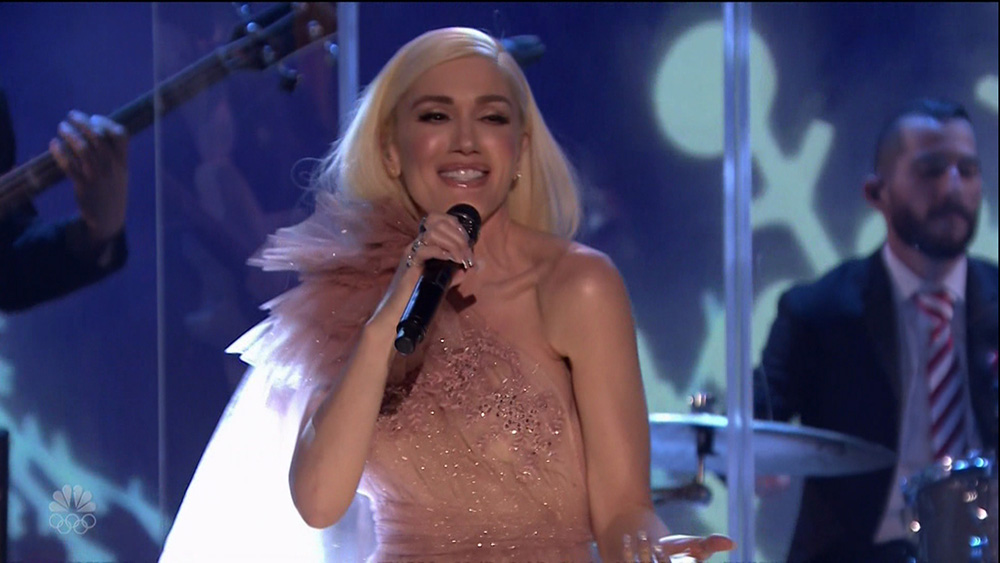 Photos: WENN.com, Instagram, Getty Images