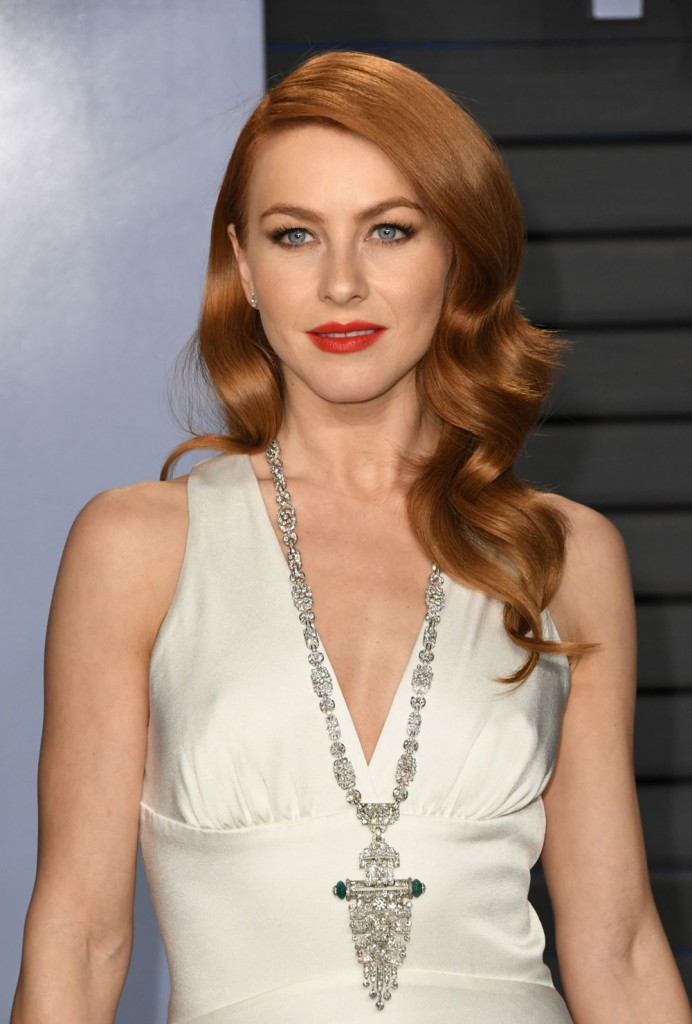 Julianne Hough still has red hair, just FYI. She was at the Vanity Fair Oscar party in a snooze of a white Max Mara slip dress paired with a pendant necklace and black clutch. She could have worn something much more risky and fug, so this is fine. We've seen her in worse.
Julianne first disclosed her endometriosis to the public in 2008, and she's been open about it over the years. Since last fall, she's had an endorsement deal with the pharmaceutical company Abbvie to increase awareness and of course generate interest in their upcoming drug, Elagolix, which is pending FDA approval. Their website seems aimed at gathering patient information for marketing purposes. (She's doing a good thing by being open about her health problems, she just has a financial incentive.) Julianne talked to E! about her condition, which can be debilitating particularly during menstruation. She said that her new husband Brooks Laich is really sweet to her when she's in pain, but that she didn't tell him she had endometriosis until she couldn't avoid it.
Detailing her decade-long journey with the disorder, Julianne, who has a new campaign SpeakEndo, explained, "Obviously, with my story, I came out with it in 2008 when I found out that I had Endometriosis. But then at the time, I was like, I don't know if I really want to talk about this, it's very personal and there can be some misconceptions about certain things and I was like, I don't have the answers yet."

The former Dancing With the Stars pro says she started talking about it because she she feels she has a "responsibility" to use her voice "to help other women so they don't have to go through this sort of like, silent, I'm alone situation, that there's actually an amazing community of women that are there for you."

[Hough] also says she kept the information from Brooks because she'd grown up her whole life as a "competitor," believing she could do anything on her own. The star said that she didn't have the "Endometriosis talk" with him until one day she was doubled over in pain and couldn't hide the fact that she was going through what she was going through.

The newlywed said after she revealed her disorder to the Canadian ice hockey star, they were able to talk about it and that she's been learning to let him there for her.

Julianne said nowadays, "He rubs my back while I'm going through my thing, knowing that it's going to pass, but like he's not freaked out anymore. And now he feels like he's contributing to helping."

She added, "As hard as it was for me to let go of that control, it's actually amazing."
Although I've never been diagnosed with endometriosis, my periods used to be so painful I had to stay in bed for half my cycle. I went on birth control pills and am so relieved not to deal with that anymore. (Ablation was also an option my doctor and I considered.) I can relate to not wanting to tell people about it, particularly a new partner, because you want to feel like you can handle things. Sometimes the strongest thing you can do is admit you need help. Brooks comes across like a caring partner and I'm not surprised he dotes on Julianne. Also, I get the impression that she's trying to get pregnant. This is just a hunch!
Still not used to her as a redhead. I suspect she'll go back to blonde soon.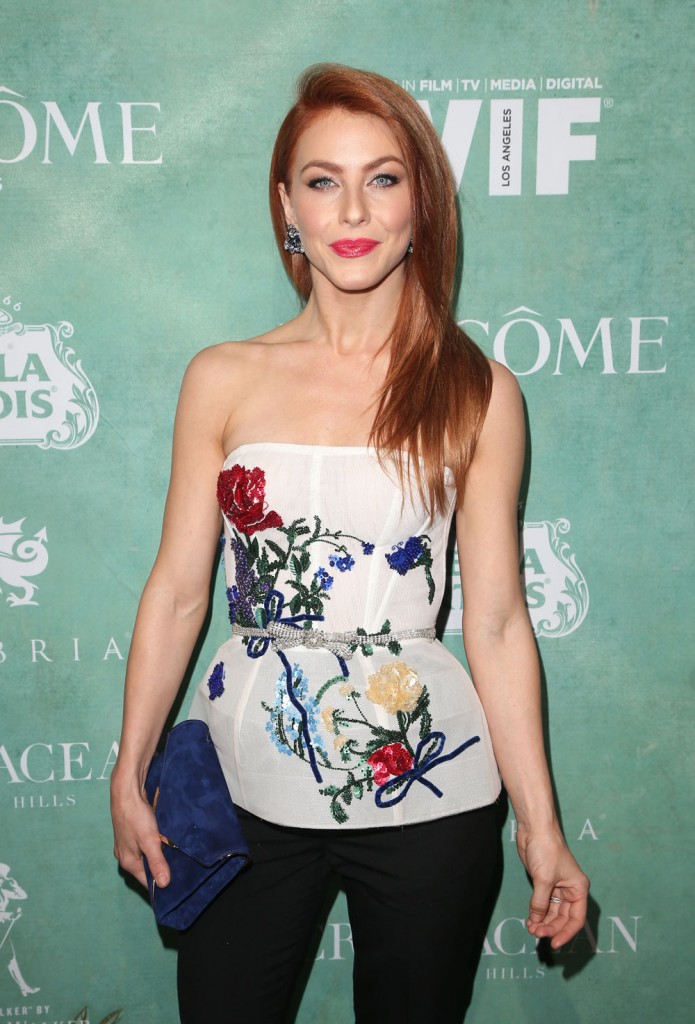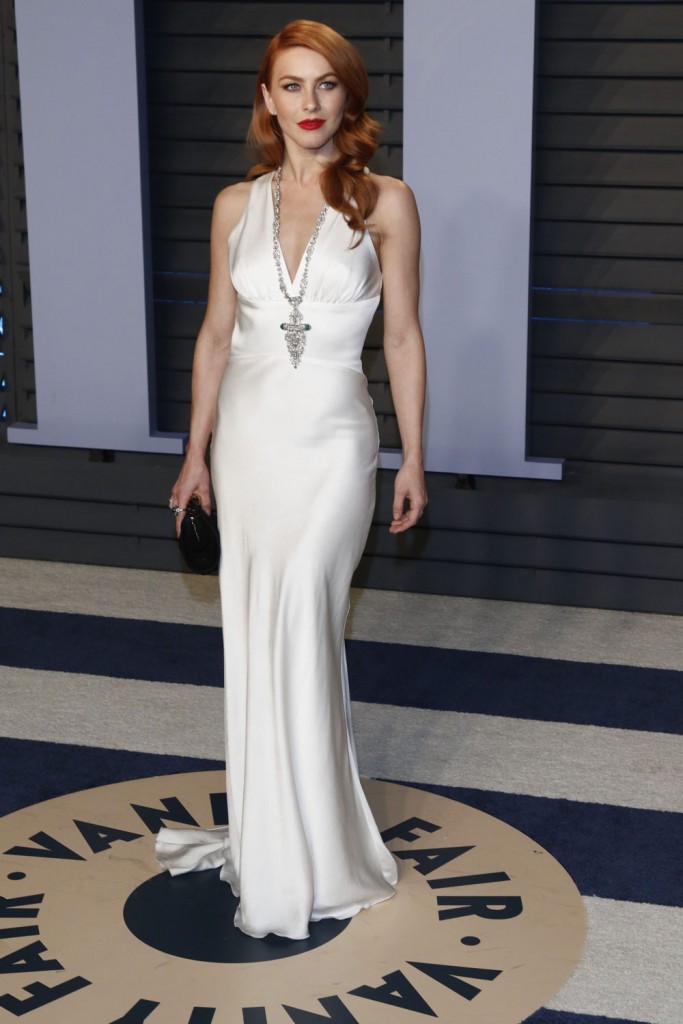 photos credit: WENN and Instagram/Julianne Hough