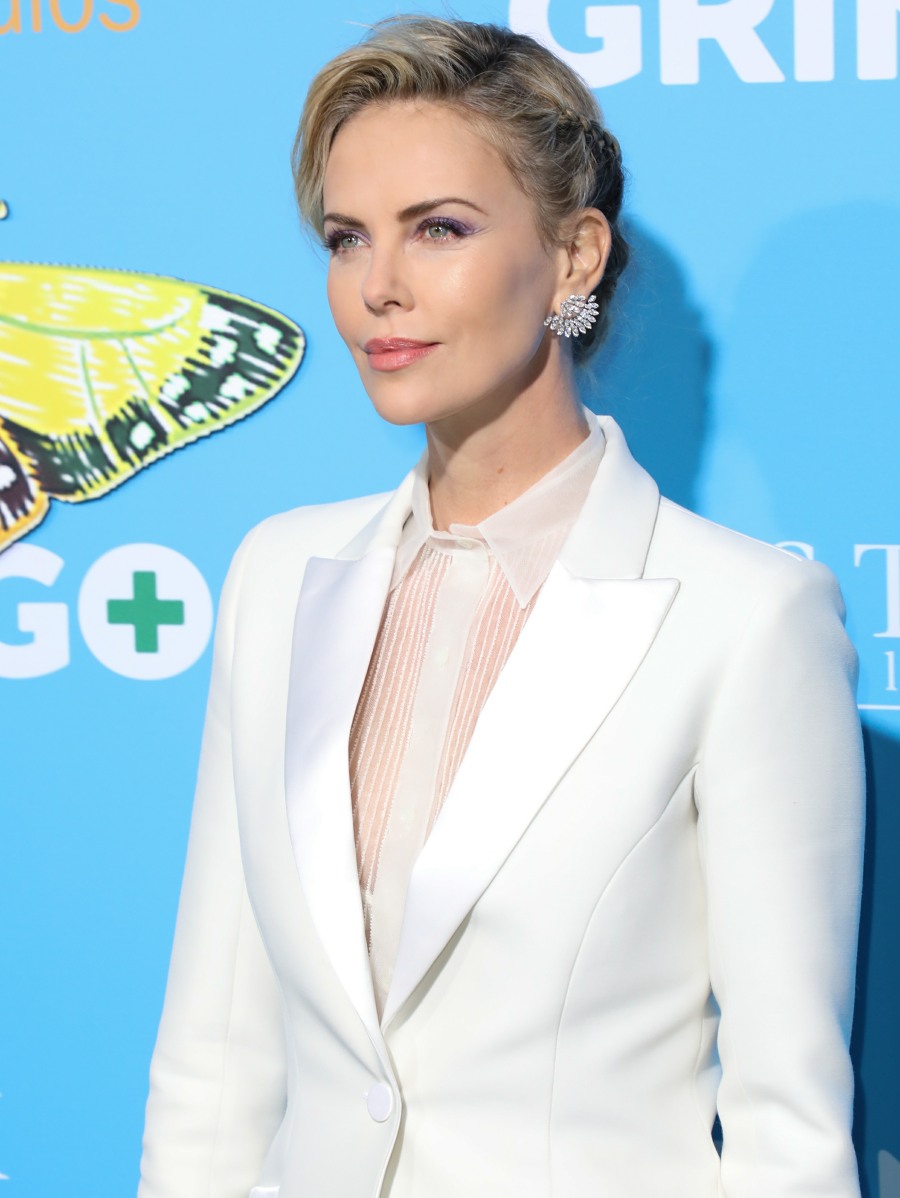 Charlize Theron stars in the ensemble comedy/drama Gringo, which is all about marijuana and the precarious legal/illegal quagmire that the marijuana industry now faces. Charlize seems to enjoy promoting this movie because it's giving her a chance to talk about how much she used to love to wake-and-bake, and how she was a heavy pot-smoker for eight years of her adult life. Charlize was on Jimmy Kimmel Live last night and she once again talked about how she just had to stop smoking pot because her "chemistry" changed, but that now she does edibles for her insomnia. And her mom was the one to buy the edibles for her!
Charlize told Kimmel:
"I have really bad sleep [patterns] and so does my mom. We do take sleep medication and I was saying to her, 'Maybe we should try a sleeping strain, something that could help us with sleep.' I really thought I would be the responsible one to have to go and get that. Last week she showed up at my house, literally drove in her little tennis outfit and brought me a little container and just left it on my kitchen table. She was like, 'So I got some blueberry covered chocolate ones but if you want it faster acting you should go for the mints those you suck and it works faster.' I assumed because she was in a tennis outfit she had scored with one young tennis friend. Because she plays tennis with these really cool young girls."

However, it wasn't until the Los Angeles premiere of Gringo on Tuesday that Theron learned where her mom really got the edibles from.

"She said, 'I went to the store by myself,' " Theron revealed, as marijuana is now legal in California. "I have this image of her in the store. She's just not this kind of person and buying marijuana she had like a full experience."

So how are their sleeping patterns now? "It totally works, it's amazing," she said of marijuana, adding of her mom as her "dealer": "You can't have her, she's all mine."
Charlize's mom is so cool. I'm pretty sure that her mom either lives with her or lives, like, next door to Charlize, and now I can't help but picture Charlize and her mom getting high together. Sigh… can anyone go into those pot dispensaries in California now? You don't even need a prescription? You guys are so lucky.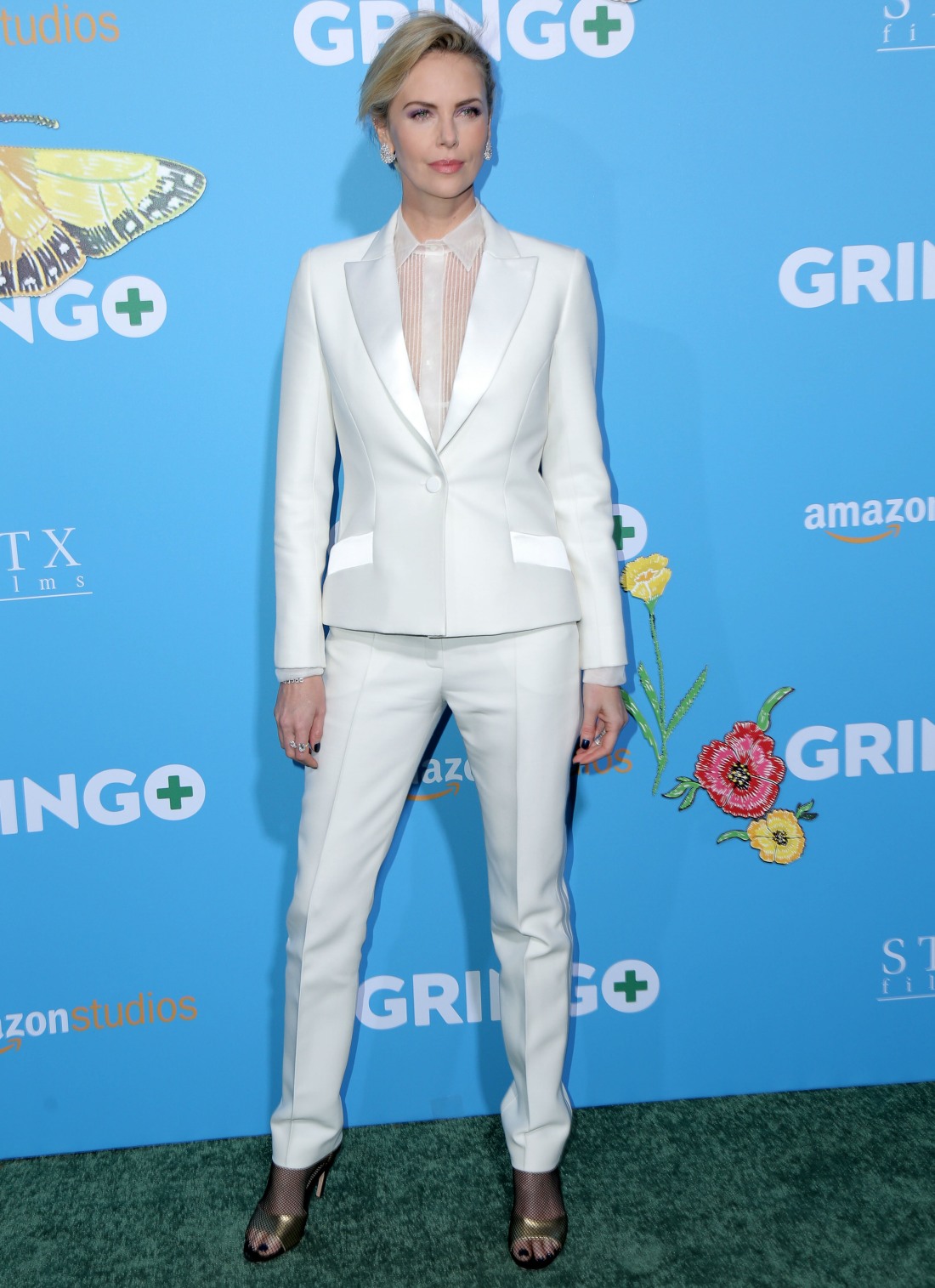 Photos courtesy of WENN.