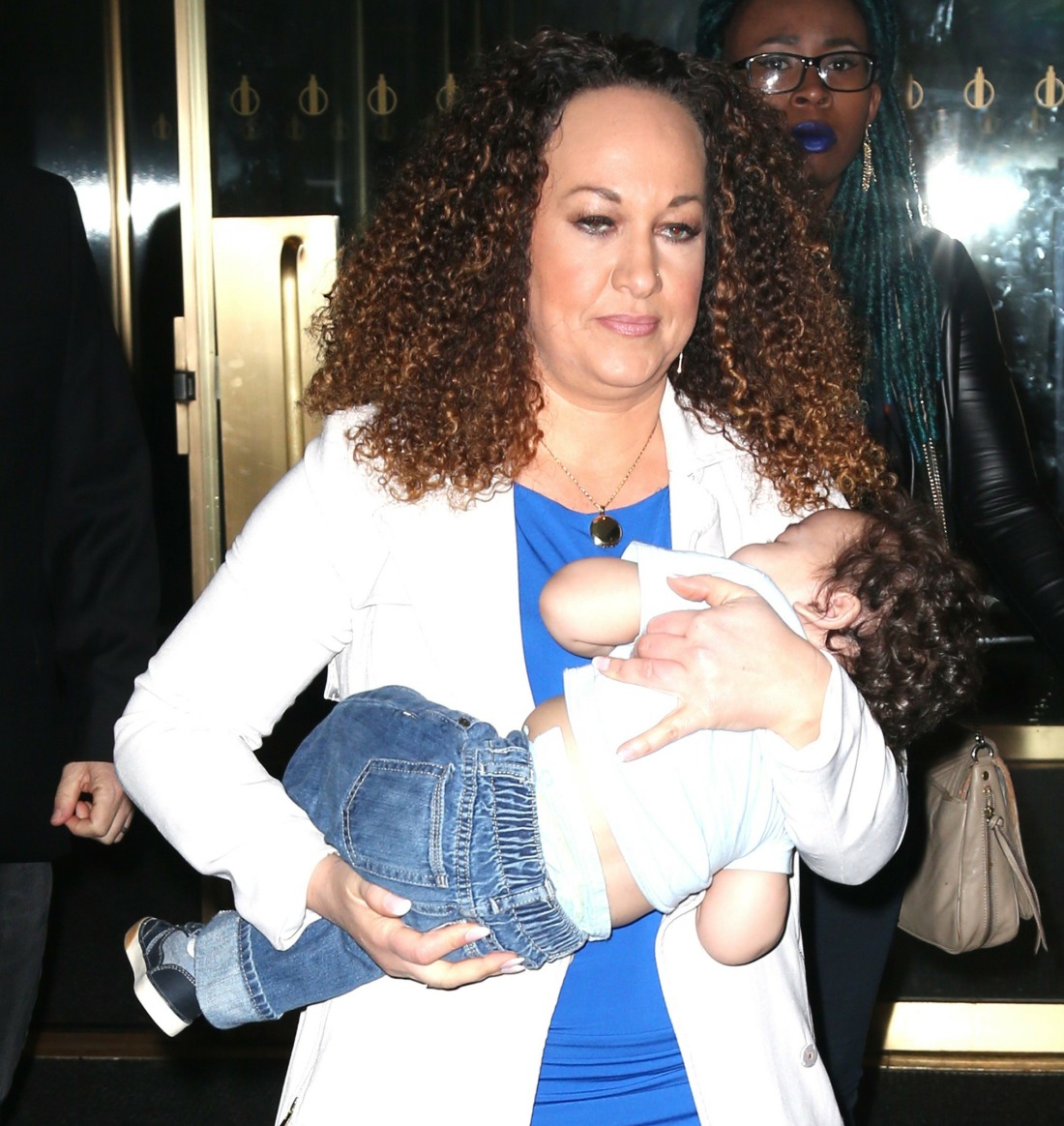 Last year, I made the choice to simply start ignoring Rachel Dolezal. Dolezal became a public figure a few years ago, when she was "outed" as a white woman trying to "pass" as a black woman. She was the head of a small chapter of the NAACP, and she had spent years lying about her race and trying to convince people that she was a black woman. The story blew up in a crazy way, and Rachel Dolezal tried to make "trans-racial" into a thing (it's not a thing). Some people thought she was merely suffering from some kind of mental illness – others thought she was just an a–hole. I got sick of her bulls–t last year when she was promoting her memoir, a memoir in which she traced her "woke soul sista" roots to her early days of reading National Geographic (I sh-t you not). She said a lot of bulls–t about racial identities, and at the end of the day, I agreed with the analysis that Dolezal perhaps represents the "peak of white supremacy." Perhaps she was also a precursor (and inspo) for Get Out.
Anyway, even though I've been ignoring her for the better part of a year, Dolezal is still around and she's still thirsty as hell. She's desperate to cast herself as a victim of… something, to be "understood" without having to understand why her whole deal is so offensive. She wants people to listen to her and believe in her… and she doesn't want to listen to anyone, or believe what anyone else has to say. Her malignant narcissism is about to become glaringly obvious yet again because Netflix will be releasing a documentary about her called The Rachel Divide. Netflix released a teaser clip this week, and it features a conversation between Rachel and her teenage son Franklin, who is also interviewed separately.
The fact that a mother would put her child through this bulls–t says everything I need to know about her. Poor Franklin. I feel sorry for all of her kids – they're going to be so f–ked up for a long time because of her. I'm enraged by the way she argues with Franklin and then sits there, sighing and looking out the window, like she's the most misunderstood and victimized heroine of all time. WTF was Netflix thinking with this?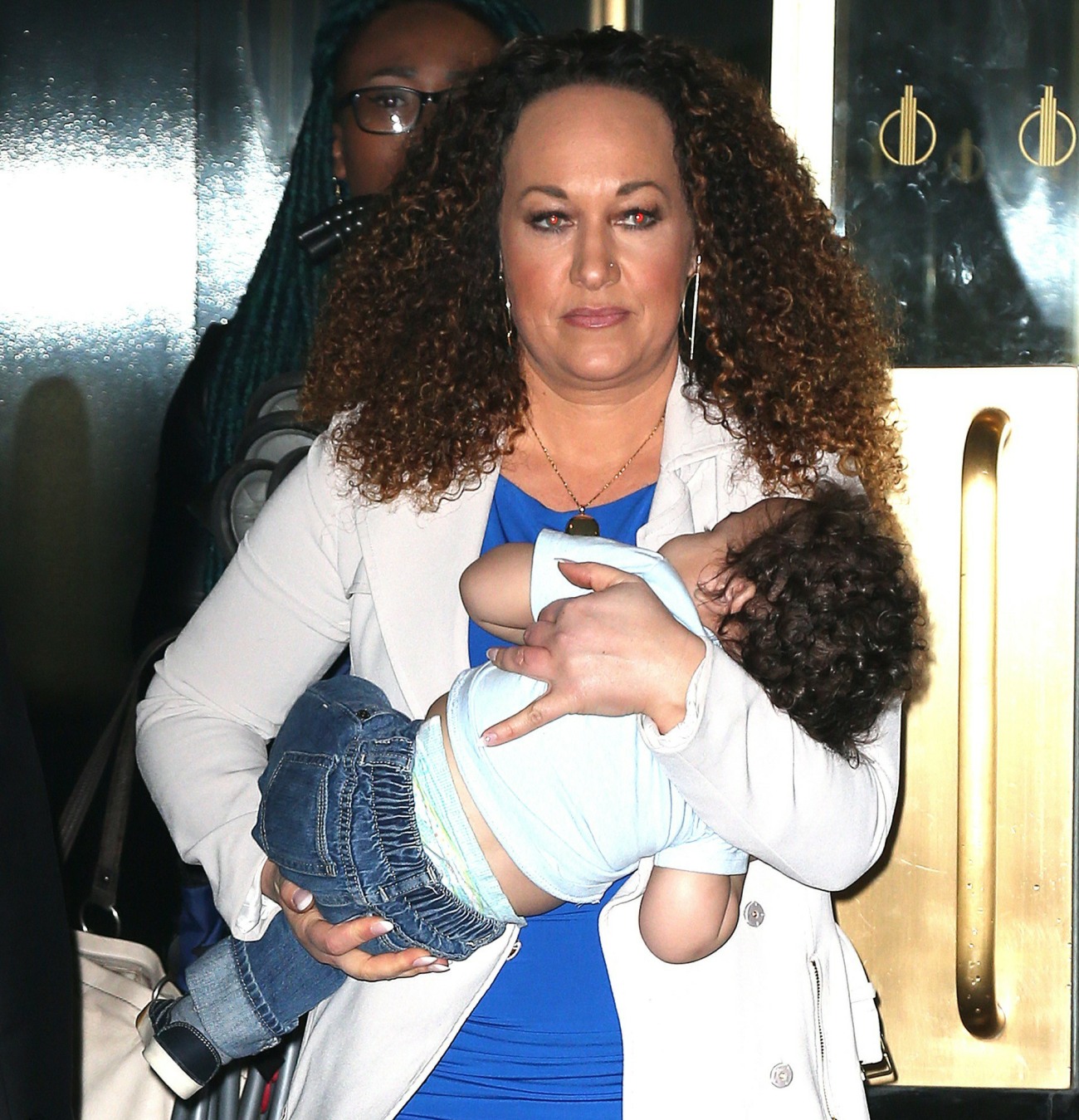 Photos courtesy of Backgrid.