Embed from Getty Images
Tori Spelling made headlines last week when cops were called twice to her home within 24 hours. Dispatch characterized the second call, made by her husband, Dean McDermott, as a "female mental health" visit. No action was taken and no arrests were made. Sources who spoke to People claimed that Tori was going through a stressful time. Following that incident, Dean's ex whom he left for Tori, Mary Jo Eustace, spoke to US Magazine. She sounds sympathetic but realistic about what is going on with them. (For anyone who would criticize Mary Jo for speaking out, she kept quiet for years, all while Dean owed her significant child support. Last year she really started spilling.) Here's part of what Mary Jo told US, including her belief that Tori keeps having kids so that she can get trust funds for them from her mom.
She wouldn't be surprised if Tori had a sixth baby
"Because I think that she's had five already," [Mary Jo] continued, adding that she believes the pair get a trust fund for each child, "So, there's incentive there."

On how it's 'chaos all the time' at Tori's house
"I mean, I would assume that it's a very stressful chaotic situation over there. And so, I don't know how that manifested so specifically, but I think it's just chaotic from what I understand, and from what I've seen when I've been around it. It's just chaos all the time."
US has a follow up story stating that Tori's friends are "very worried" about her, that Tori has talked about having another baby, and that she refuses to divorce Dean because "a divorce would label her as a failure." Tori and Dean have moved eight times in seven years.
Tori collects things and has an entire warehouse full of hoarded stuff. Her mom did the same thing when she was growing up, but Tori doesn't have that kind of money and has wasted a fortune already. Signs indicate that she hasn't curbed her spending nor sold her stuff. Her bank accounts were drained by the IRS and she's been sued by AmEx and City National Bank for unpaid debts. Along with money stress she has five kids at home from the ages of 11 to 1. Tori's mom, Candy, pays all their expenses.
Meanwhile Dean called 911 again on Wednesday to "check on" Tori. Cops visited and determined everything was fine. Is he trying to get Tori committed? Is Dean trying to force Tori's hand by making sure the press knows their life is in shambles? Here's the statement cops gave:
"The only information I have is that we received a call to check the wellbeing of Tori Spelling yesterday in Thousand Oaks," Sgt. Eric Buschow told Us Weekly on Thursday, March 8. "The call was received from her husband. Deputies contacted her briefly and determined she was fine."
Now that we're hearing more about Tori and Dean's problems, I think a split announcement is coming. Last week I believed they would stick together as they need each other, or Dean needs Tori's lifestyle and she clings to him for her image, but the cracks are really showing. It's sad for their five kids. I hope she gets the help she needs and that their kids are ok.
Here are the two Instagram posts Tori has made since the 911 incidents. Dean hasn't Instagrammed anything with Tori in it since October of last year, and that was a family photo.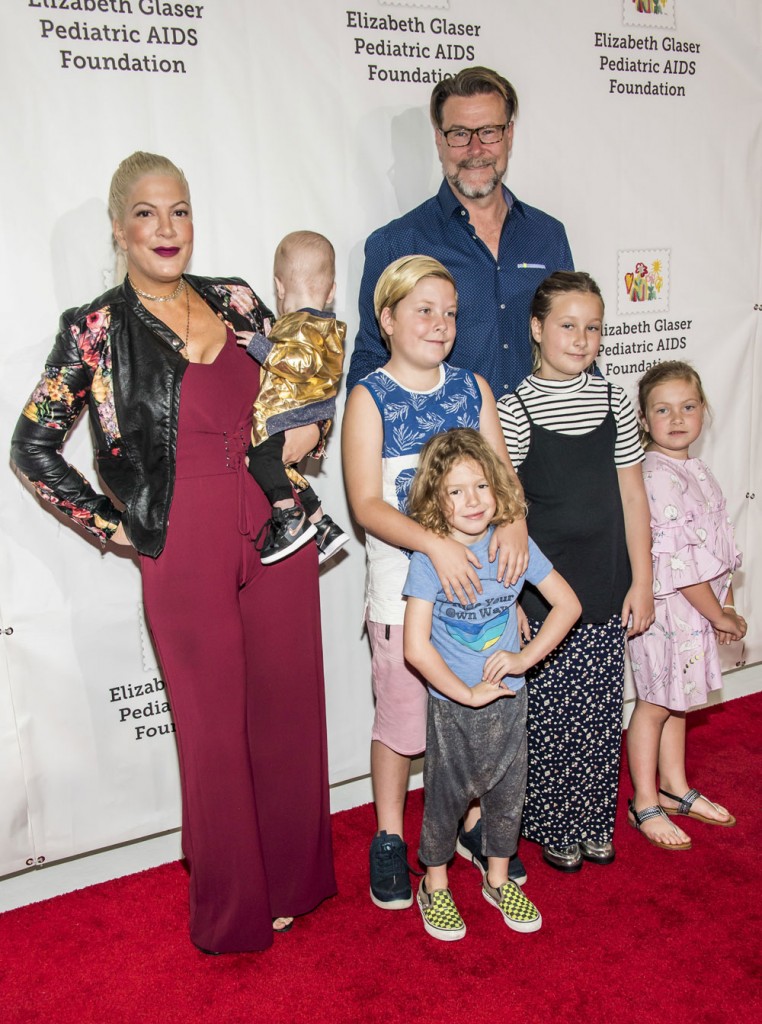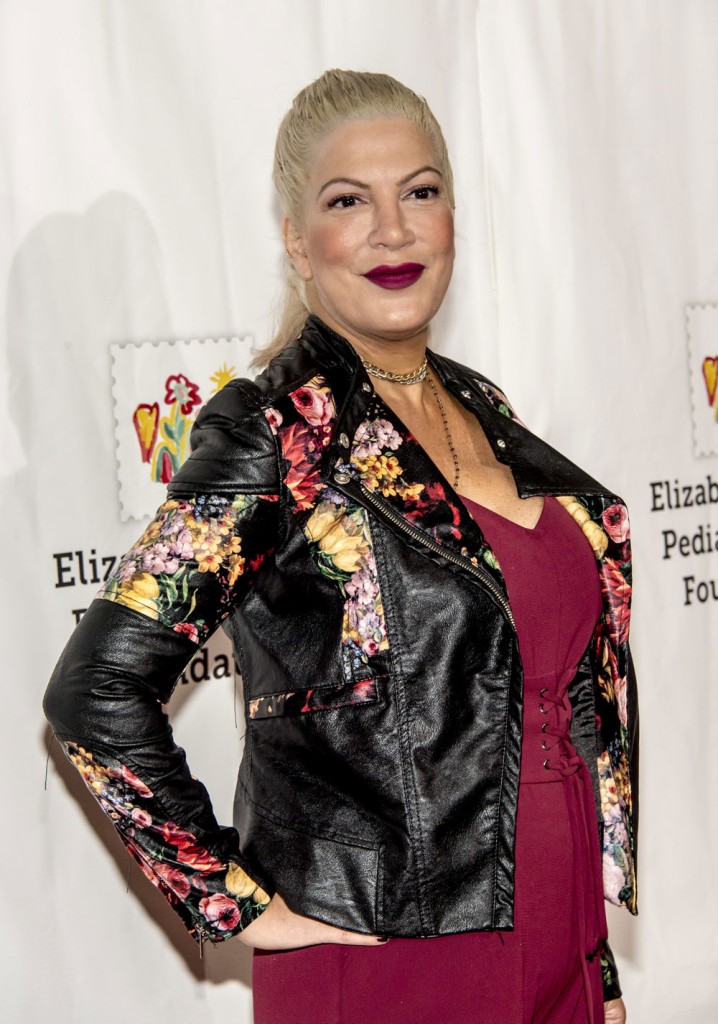 photos credit: WENN, Getty and Instagram/Tori Spelling