Emily Blunt and her husband, John Krasinski, premiered their upcoming horror/thriller A Quiet Place at SXSW on Friday night. On the red carpet, Emily wore a light blue dress from Prabal Gurung. The dress was a mish-mash style-wise, giving off a kind of "naughty librarian" vibe. It had a conservative neckline and hemline and ruffles on the shoulders with jarring side cutouts showing a lot of skin. Emily accessorized the ensemble with Christian Louboutin shoes, a Michael Kors clutch, and Azlee jewelry.
I like Emily, but I don't get this dress at all. It's kind of like the casual equivalent of the Schiaparelli gown she wore at the Oscars. Maybe her stylist was in a quiet place and didn't tell Emily that this wasn't the best look. But, hey, they can't all be winners, right? On Saturday, Emily continued the blue theme by showing up at the Deadline Studio event in pastel-hued flared highwater pants and a top that would be at home in one of the Brady kids' closets. I grew up in the 70s and I don't look back on that era's fashions warmly. She's so lovely, and is doing herself a disservice in this get-up. I hope it's comfy at least.
The film is a lot more promising than Emily's outfit. The story revolves around a family (John, Emily and young actors Noah Jupe and Millicent Simmonds) who are terrorized by spider-like creatures who have taken over the world. These creatures are blind and only able to hunt their prey with sound. Dialogue is sparse (the family uses sign language to communicate at the dinner table) and sound effects and music cues create a lot of the drama. The movie got a warm reception from the SXSW audience and pretty decent reviews. Much like Celebitchy, I'm looking forward to seeing this as well.
A Quiet Place is the first movie the couple has worked on together, unless you count the 2017 animated film Animal Crackers. While introducing the movie on Friday night, John gave a shout-out to his wife, gushing, "The one person I can't even talk about without crying, so I won't look at her, is my wife. She's the best collaborator." The crowd cheered and John addressed Emily, who was in the audience, adding, "I didn't even say your name and they clapped. That's pretty good. It was the best compliment of my career when she said that she would do the movie, and I'll never forget it."
After the screening, Emily talked about wring on a film with her husband, confessing, "We were both a bit nervous going into it," explaining that, "You don't know how your processes are going to align themselves. And we were sort of terrified the night before my first scene, hoping to offer each other the same diplomacy we would to any other actor or director." She then did a little gushing of her own, saying of her hubby, "it was so exhilarating working with him and realizing how aligned we were creatively and how much we truly valued each other, in a different sense outside of our marriage."
It can really be a test of any marriage to work together, and it looks like Emily and John passed this one with flying colors. They really seem to be in love and have a strong bond. Emily just might want to break up with her stylist – or at least see other people.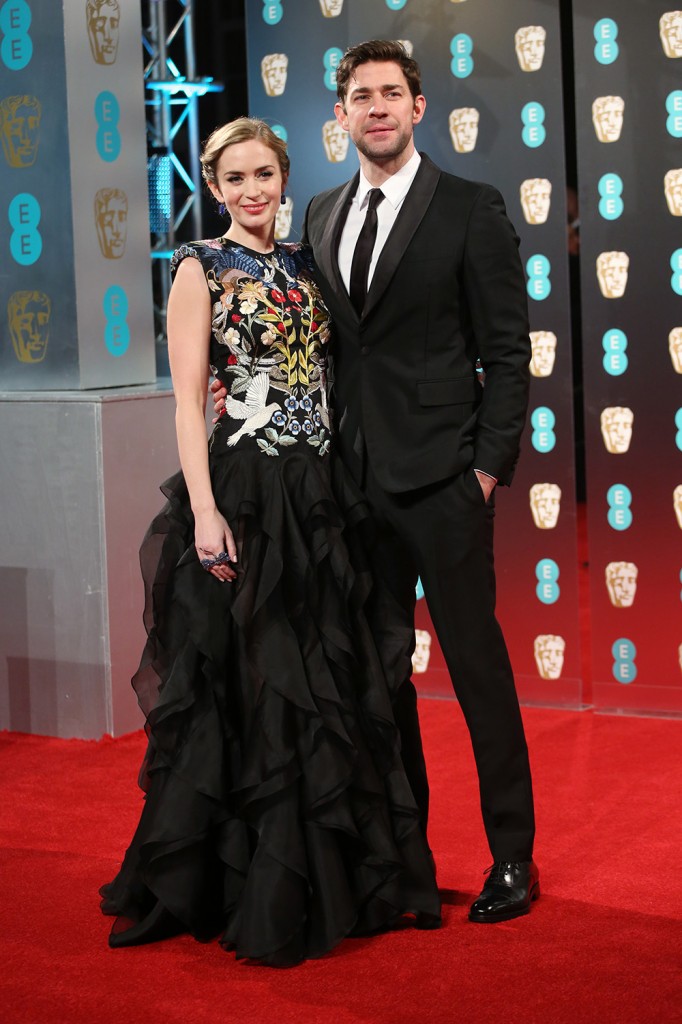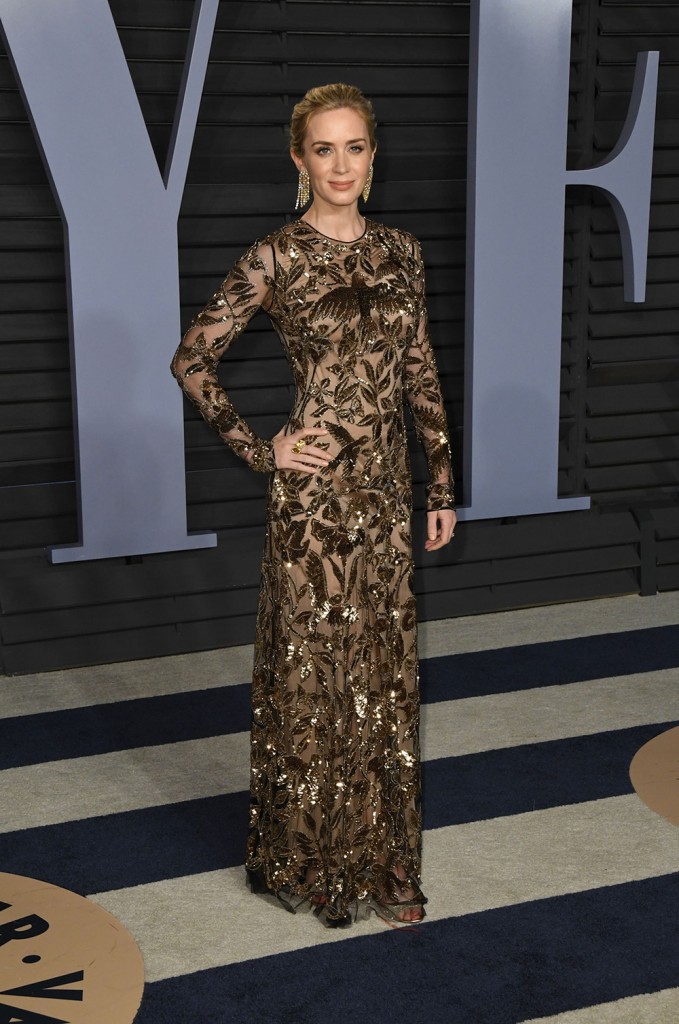 Photos: Getty Images, WENN.com, Instagram