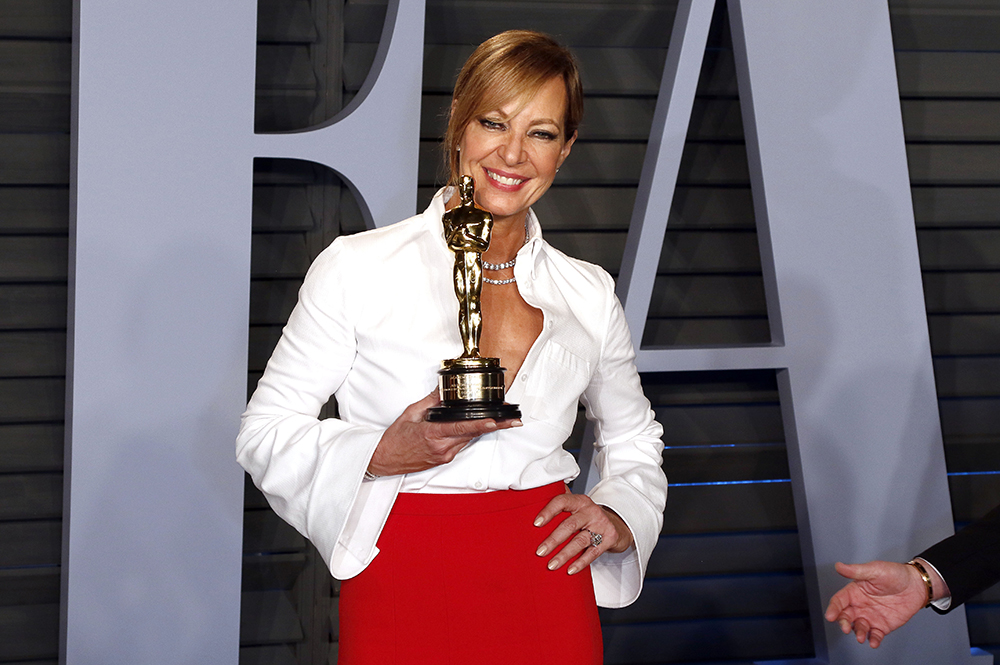 Allison Janney won ALL of the awards for her portrayal of LaVona Harding in I, Tonya and, when I say all, I mean all. She won 30 awards, including an Independent Spirit Award, a Golden Globe, a SAG and of course we can't forget her Oscar.
The 58-year-old actress popped in to The Ellen DeGeneres Show on Monday. Allison said she thought someone else was going to be announced as Best Supporting Actress. She admitted that having won so much prior to the ceremony "made me more nervous" adding, "The more awards I won the more I was sure the next thing I was sure I wasn't going to."
If Allison was uncertain, Ellen sure wasn't, saying she predicted each and every victory, and jokingly asked Allison, "Do you regret not thanking me?" The actress responded that she felt "remiss" in not acknowledging Ellen and Howard Stern during her acceptance speech. Then she did an impromptu speech on Ellen and was actually "played off" by the host herself.
As for her real speech, Allison said she debated as to whether or not she was going to kick off with the now-unforgettable line, "I did it all myself!" The line was given to her by Nick Bakay, a writer on her show Mom. When it came to actually using it, she said "I thought, 'I don't know if I can do it. I don't know if I should say it. I don't know.' And I thought, 'I guess if I win I'll get up there and decide in the moment.' And that's what I was thinking all the way up the stairs." Seems like she made the right decision.
Unlike many Oscar winners, Allison went back to work on Mom the day after the ceremony. She appreciated that the start time for the read through was pushed back an hour for her, especially after she had only gotten an hour of sleep. She really did appreciate the support of the show's cast and crew, telling Ellen that "After you go through something like that people say there's a big letdown, a big crash you go through. But I didn't. I have work. I get to go to Mom and be with them, who I love."
Ellen wanted to give Allison the post-Oscar celebration she missed out on and brought out a trio of cute male dancers (good looking dudes, but WHY with the black knee socks?), bearing champagne and a sash with the words "I did it all myself." They did a little dance to Ginuwine's "Pony" with Allison.
I really love Allison and she deserved all of the awards season love. If anyone can let Ellen know, my birthday is next month if she wants to send a few dancers (sans black knee socks) my way.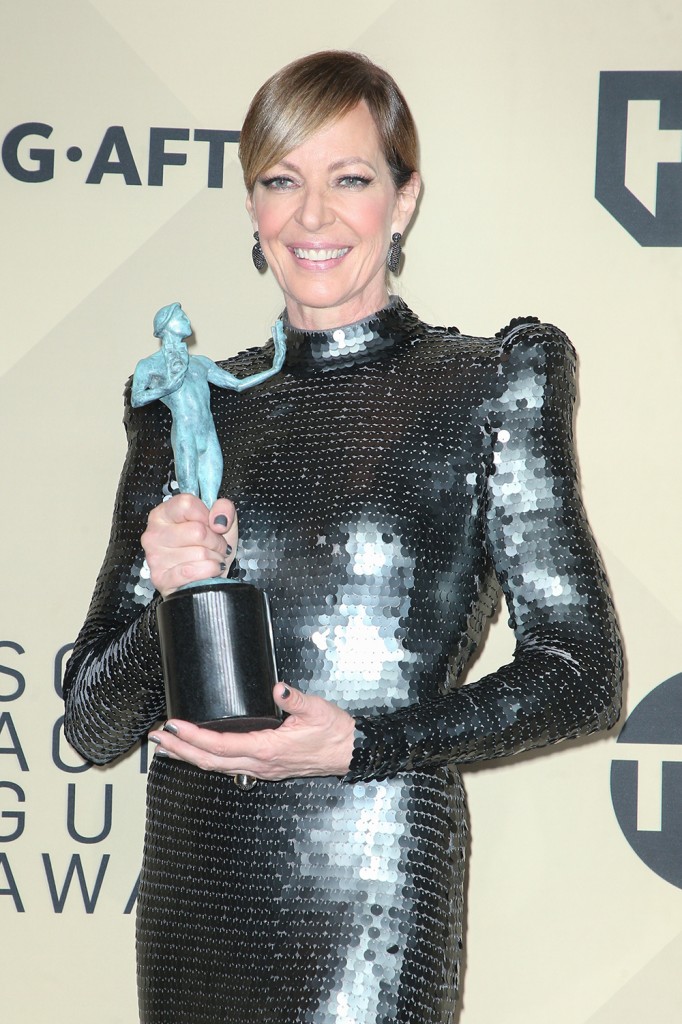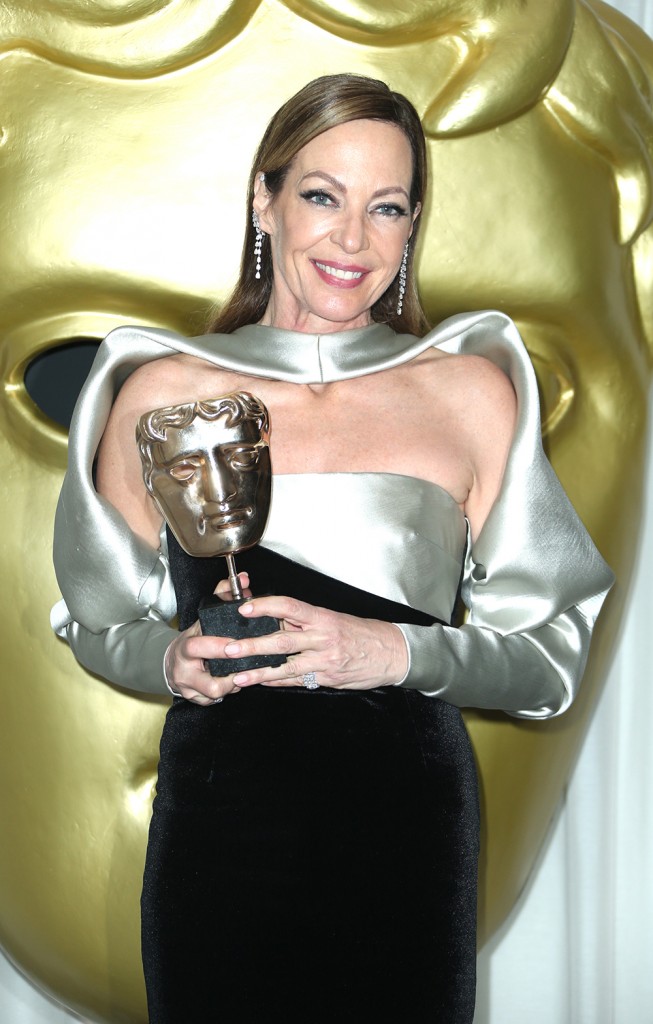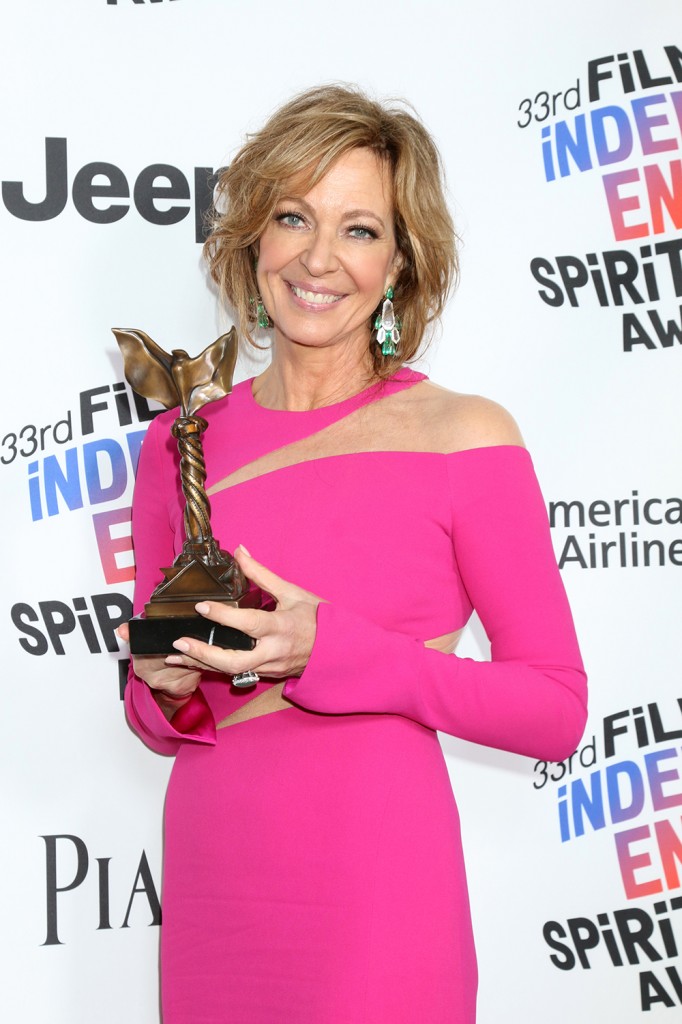 Photos: WENN.com