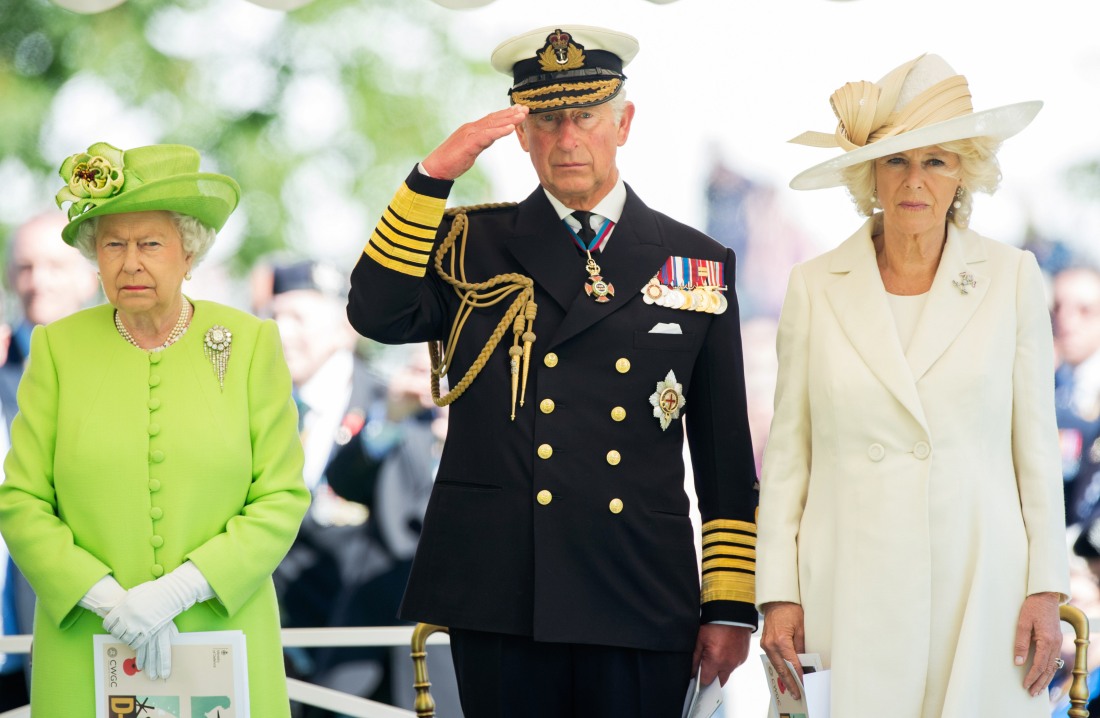 As we discussed over the weekend, there's a new, unauthorized royal tell-all book. Tom Bower's Rebel Prince: The Power, Passion and Defiance of Prince Charles is already making headlines because of Bower's claims – and his sources' claims – that Charles is just a petty, selfish madman, basically. Bower paints Charles as a dude who is jealous of his own shadow, jealous of his sons' popularity, jealous of William's affection for the Middleton family and a lot more. In some new excerpts (from the Daily Mail), Bower claims that the Queen absolutely loathed Camilla for years and that the Queen actively discouraged Charles from ever marrying Camilla.
Charles tried to bring Camilla into the fold in 1998: The Prince knew better than anyone, there was no possibility of bringing their relationship out into the open without the Queen's approval. Princess Margaret, who sympathised with him, had tried to intercede on his behalf. But the Queen had told her sister she didn't want to meet, or even talk about, Camilla. So, exasperated by what he termed an intolerable situation, and egged on by Margaret, he approached his mother one night in her sitting room at Balmoral. He asked that she soften her antagonism so he could live openly with Camilla. His hope was that the Queen, who rarely interfered, would at least not directly forbid it. But on that evening she'd had several martinis, and to Charles's surprise she replied forcefully: she would not condone his adultery, nor forgive Camilla for not leaving Charles alone to allow his marriage to recover. She vented her anger that he had lied about his relationship with what she called 'that wicked woman', and added: 'I want nothing to do with her.'

Charles believed Andrew was plotting against him: Andrew, he believed, had been spreading poison about Camilla to the Queen and Prince Philip. Now, mindful of Diana's prediction on Panorama that he would never be king, Charles convinced himself that Diana and Sarah, Andrew's estranged wife, were hatching plans to replace him as heir — by announcing that on the Queen's death, or abdication, Andrew would be Regent until William was 18, when he would take over. 'Andrew wanted to be me,' Charles later told his assistant private secretary, Mark Bolland, who acted as his spin doctor. 'I should have let him work with me. Now he's unhelpful.'

Charles whined to everybody around the Queen in the 1990s: On another occasion, Charles dared to tell his mother's private secretary, Robert Fellowes, that the Queen 'needed to move with the times'. Unsurprisingly, the Prince's advice was ignored. Fellowes had no sympathy for Charles and Camilla. 'Those two are the most selfish people I've ever met,' he said.
The excerpts go on and on, and it took me a second to realize that most of the shadiest stuff came from the 1990s, when Diana was still alive and Charles was trying to reintroduce Camilla as his official girlfriend. Obviously, the Queen was largely displeased with Charles and Camilla back then. After Diana's death, and after the death of the Queen Mum in 2002, I do think there was a thawing between Charles and the Queen, and a thawing between the Queen and Camilla. Reportedly, Camilla and the Queen get along quite well these days. They're not BFFs or anything, but Camilla loves horses, dogs and day-drinking, so she has lots in common with the Queen. As far the Queen's closest confidantes within the family… for years it's been the Countess of Wessex and the Princess Royal. The Queen just prefers Anne's company and Sophie's company, and Camilla seems happy enough with her friendly – but not particularly close – relationship with the Queen.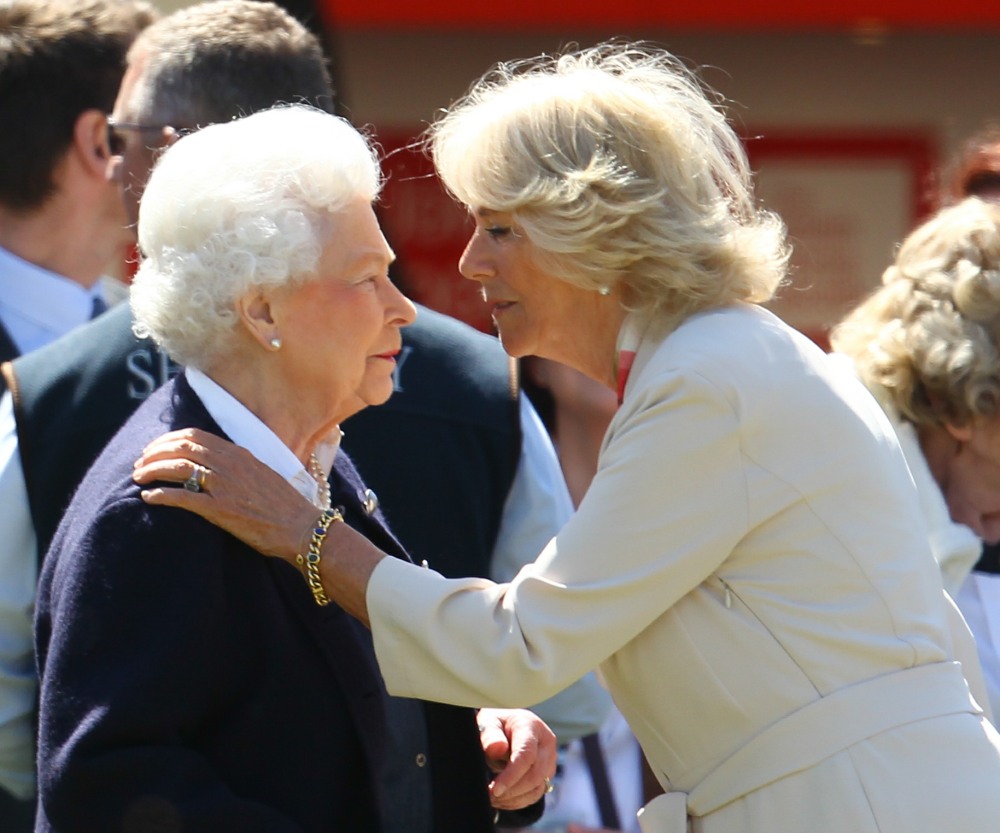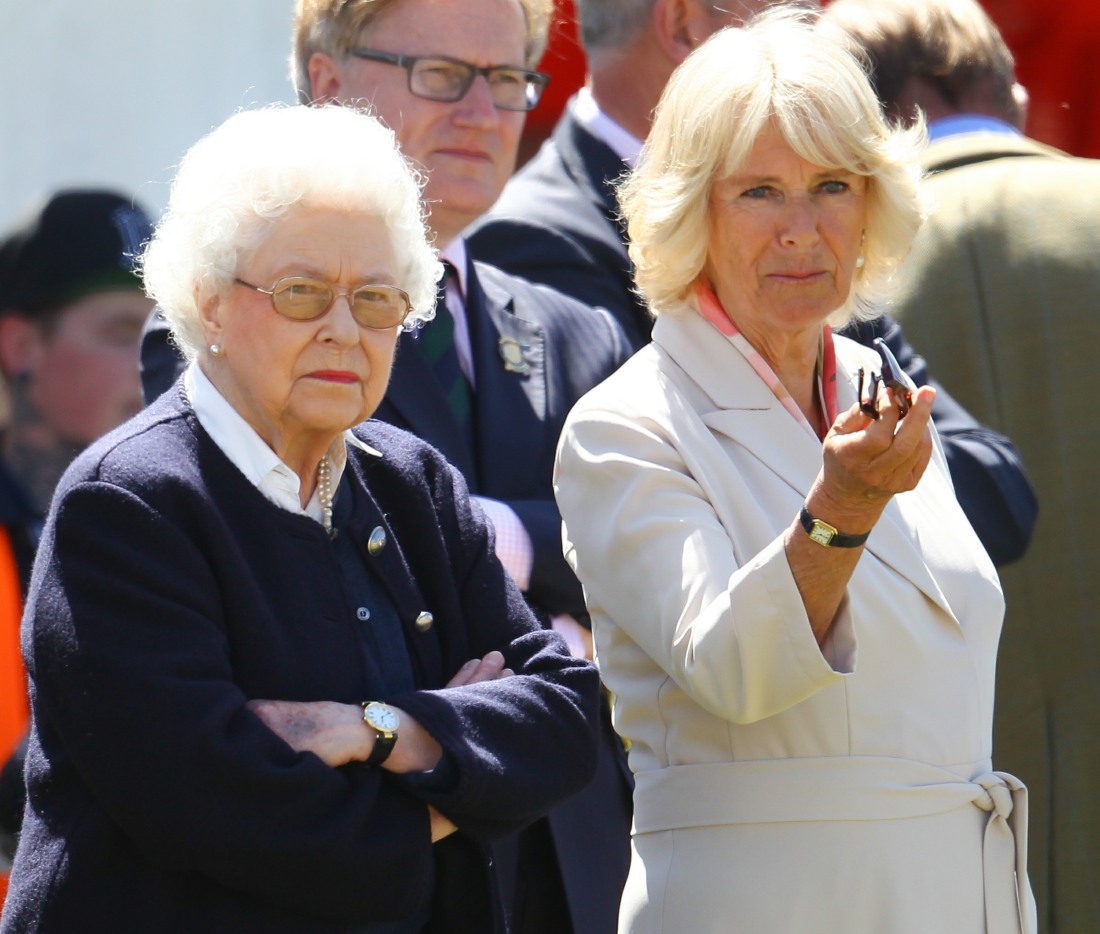 Photos courtesy of WENN.