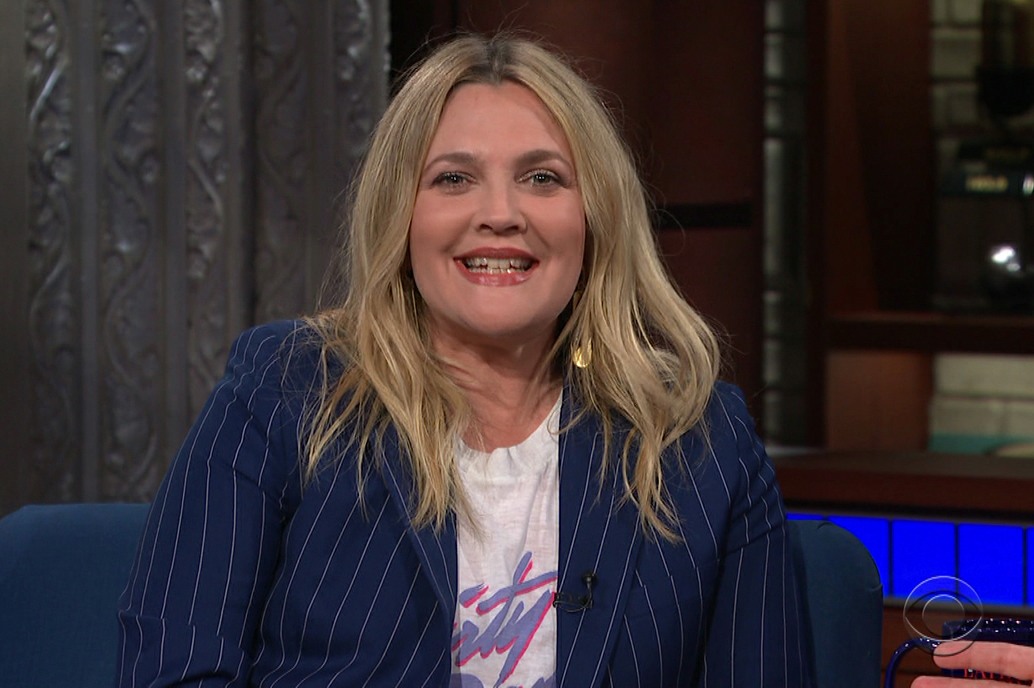 It's been a while since I've covered Drew Barrymore. Truly, it's been a while since I've even thought about Drew. CB covered that dumb story last November, where Drew was asked about the #MeToo movement and whether, in all of her years in Hollywood, anyone had ever harassed or abused her. She said, "No, I was scrappy! Nobody messed with me!" Because men don't harass or abuse or assault or rape scrappy women, right? If only all of thousands of women who get abused and harassed every year were just scrappy, then nothing would happen to them.
Well, Drew is back and she's promoting the Santa Clarita Diet, her new show where she plays a flesh-eating zombie, but a light and perky zombie. Drew appeared on The Late Show with Stephen Colbert and around the 5-minute mark (please don't watch the stuff before that because she's just being dumb), Colbert asks her about the Me Too Movement and everything that's happened in Hollywood:
This was her immediate reaction (I transcribed this):
"I think it's phenomenal… and overdue and wonderful and the only thing I have a personal 'thing' about is tone. I don't want anything to have a tone of anger. I know people say anger is healthy, I have a dark side that's, you know, a huge chasm, but I've never been an angry person. I've never expected people to hand me anything and I never expected them to believe in me. I had to create enough homework and data to show proof to them. So I want, I hope that people won't do it with anger and expectation because what you really have to do is prove that you are capable and what this time is about is those doors opening for those people."
She is literally tone-policing women who have been abused and harassed and raped. She's saying that they shouldn't be angry about it. They shouldn't be angry about their CAA agents leading them like lambs to the slaughter into Weinstein's locked hotel room. Anger is the real enemy, not sexual predators. Not toxic masculinity. Angry women are the real problem. Drew goes on to talk about starting Flower Films and there's more sh-t:
"We were just girls about it… we would leave no doubt or favors to be asked. And I think it's important for women to work hard at their dreams and do it without anger. And I know this is a taboo thing to say in this time because it's ignited by anger, so maybe there's a healthy anger and an unhealthy anger, but I can assure you that if you have the abilities and you stay positive and you don't expect things to be handed to you and you really work towards them, all the greatness will come.
Just work hard and be positive and everything will come up roses. If you work hard and stay positive and some douchebag assaults you and harasses you and threatens your job, it's your fault because you weren't scrappy enough and positive enough and you didn't work hard enough and now you're just bitter and angry and your dreams are over. That's what she's saying, right?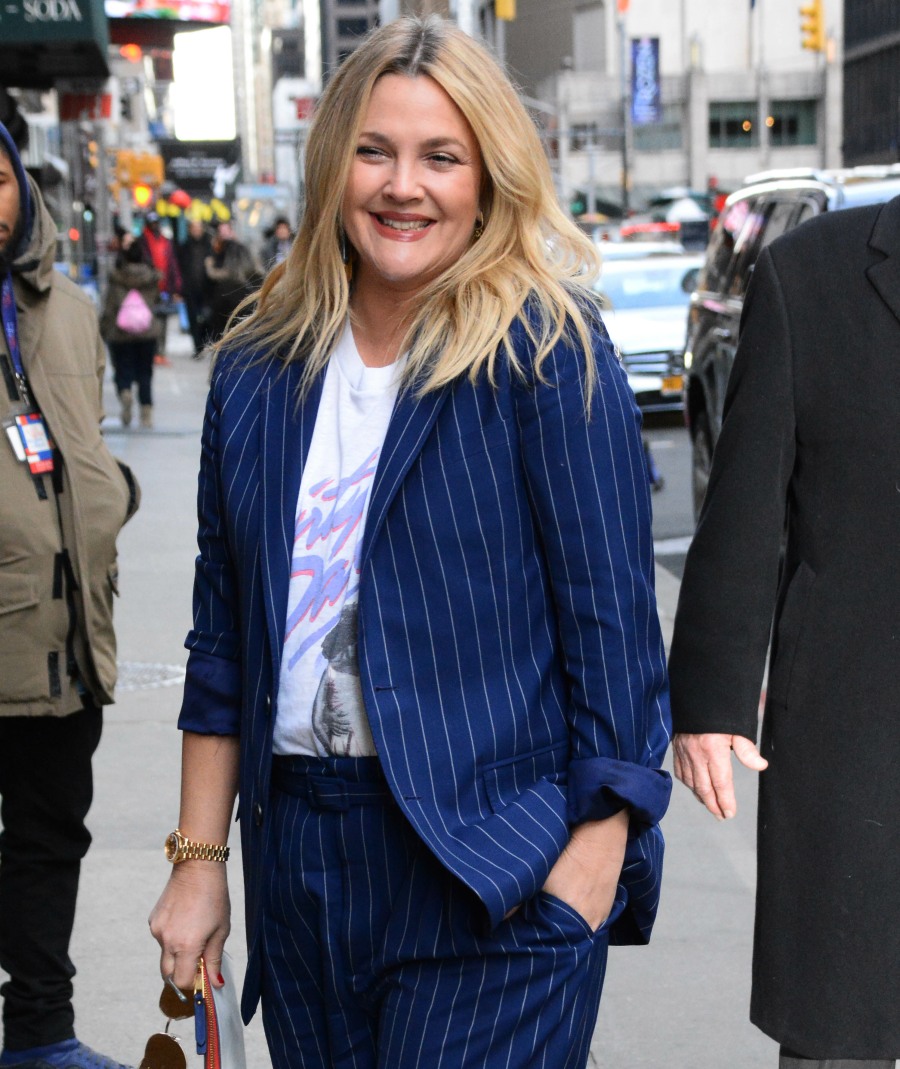 Photos courtesy of CBS and WENN.