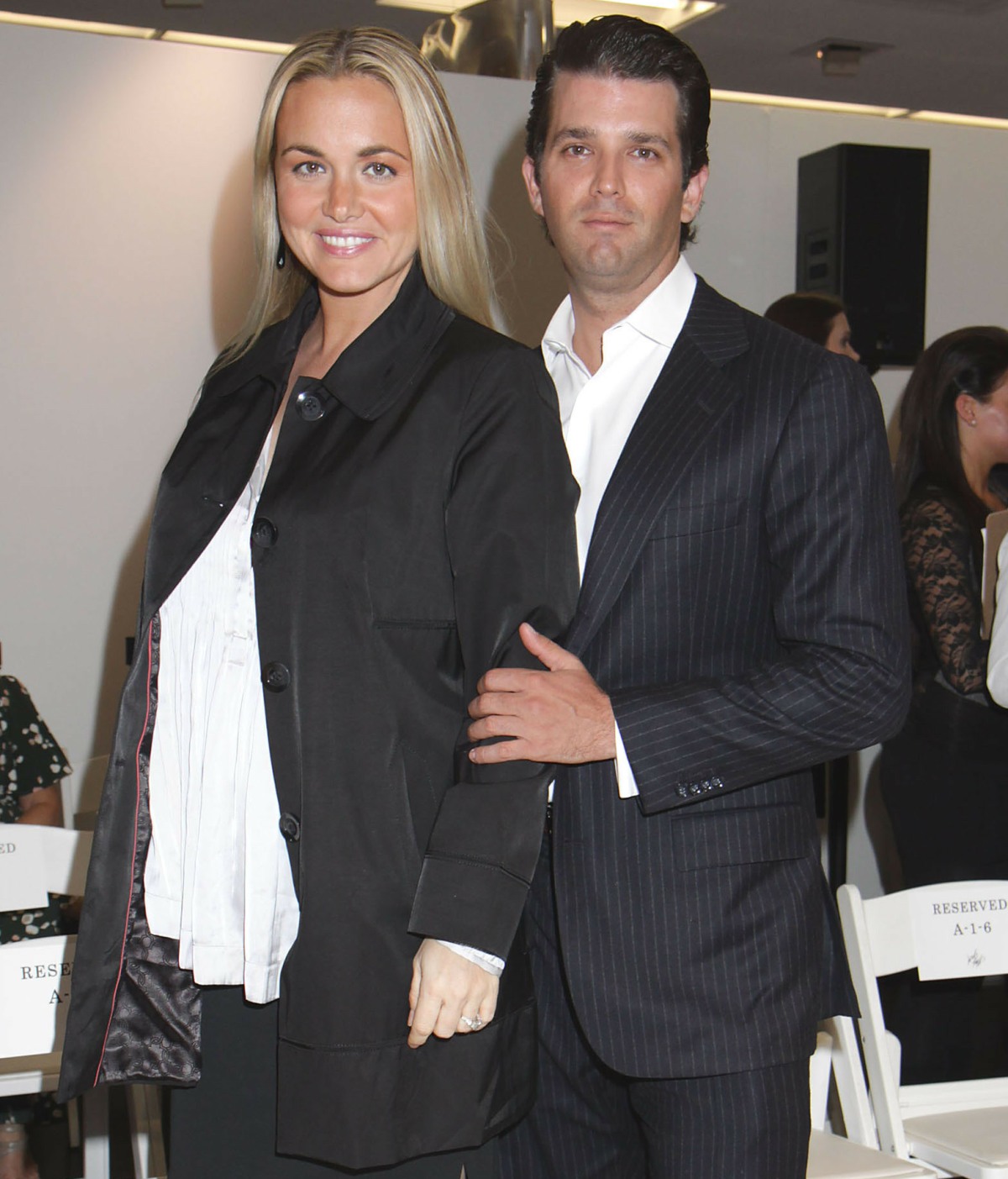 I have a lot of theories about why a Trump-friendly, Murdoch-owned outlet like the New York Post is running all of these scandalous and shady stories about Don Trump Jr. The big theory is that Bigly Trump is doing the most to distract from his war with Stormy Daniels, even if that means he's throwing his son to the proverbial wolves. There are other theories too, of course. It's also possible that The New York Post/Page Six just loves cheap, tacky scandals about political sons and D-list celebrities. So, we know that Don Trump Jr. got served with divorce papers from his wife Vanessa. We've been hearing different theories WHY, why now, why the divorce, why is it suddenly too much. Here's one answer: Don was banging Aubrey O'Day.
Years before Vanessa Trump filed for divorce from Donald Trump Jr., their marriage was rocked when — around the time she was pregnant with their third child — he cheated on her with a contestant from "The Celebrity Apprentice." Page Six has exclusively learned that Don Jr. — then a so-called "adviser" on the NBC show — fell for busty Danity Kane star Aubrey O'Day while filming "Celebrity Apprentice" in 2011.

Sources say that Vanessa — who filed for divorce from President Donald Trump's eldest son last week after 13 years of marriage — was devastated when he told her that he planned to leave her for O'Day. Vanessa was pregnant with their third child, Tristan, around that time.

Don Jr. "pursued [Aubrey]. It was him who chased her," said a source familiar with the situation. "He told her that his marriage was already in the process of dissolving." But the insider added, "I think his marriage to Vanessa was over long before Aubrey came along." O'Day's rep declined to comment.

A second source said that Trump Sr. stepped in when he heard about the relationship with O'Day and told Don Jr. to "knock it off." The first source said that his family "pressured [Don Jr.] to stay in his marriage." Sources say that the pair would meet up in various cities during their fling and wrote each other love notes.

On election night in 2016, O'Day — who became famous after appearing on Diddy's reality show "Making the Band" in 2005 — pointedly tweeted, "my story I didn't tell is worth millions now." However, sources say that O'Day was truly in love with Don Jr., that she never sought money either to tell her story or to keep quiet, and that she was never paid by the Trump family. Suggesting an unusual taste in men, she later went on to date "Jersey Shore" star Pauly D.

A third source said that Vanessa "was going to leave [Don Jr.] then. That was the start of the downfall [of their marriage]."
I've literally never cared enough about Aubrey O'Day to even form an opinion about her before now, and after reading this story, all I can say to her is "Girl, you need to love yourself." If the sources are correct and she was carrying on with a married moron Trump son AND she was truly in love with him… good God. Baby girl, LOVE YOURSELF. You can do better. Truly. But yeah, I believe Don Jr. is this person – a smarmy, disgusting cheater.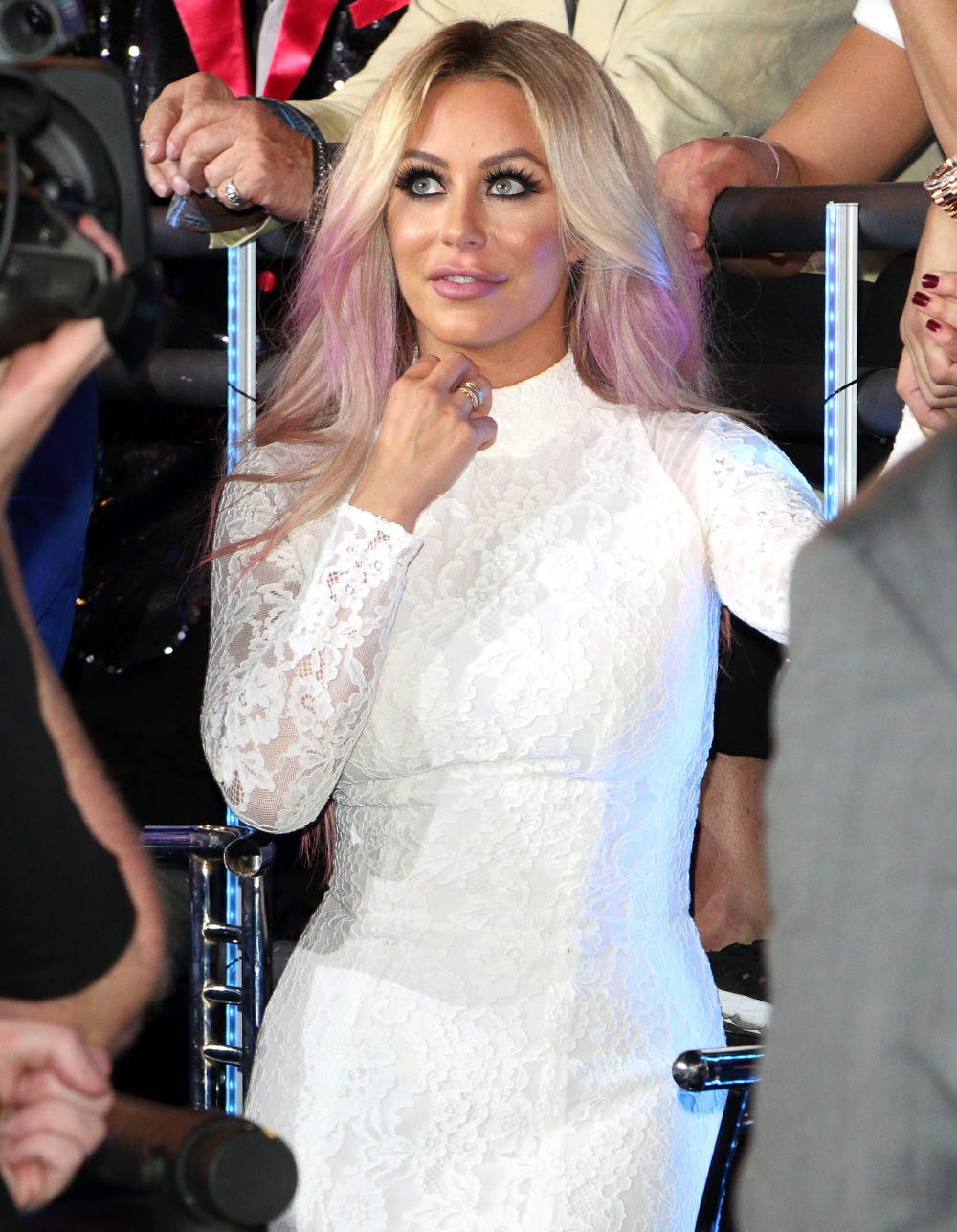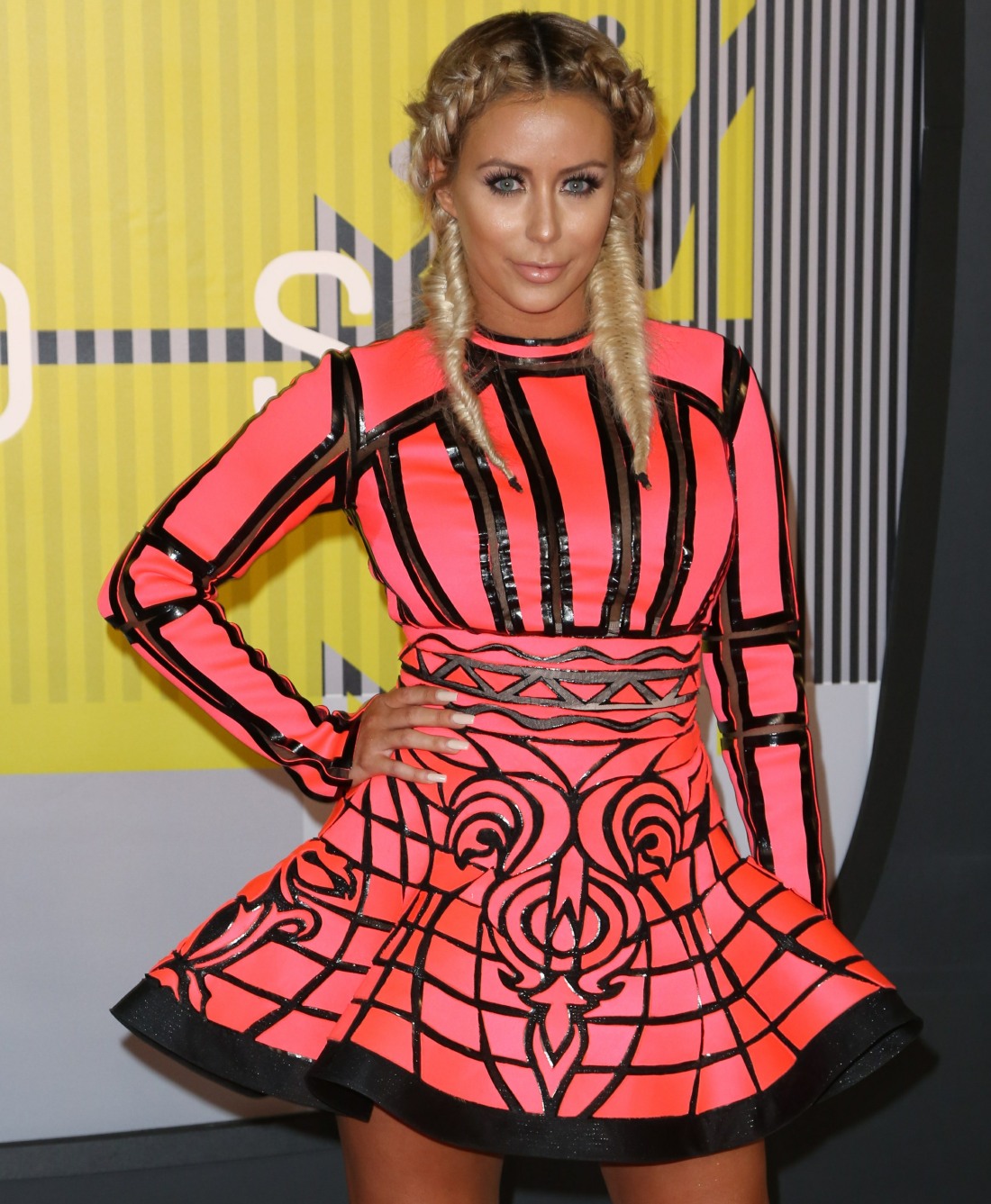 Photos courtesy of WENN.