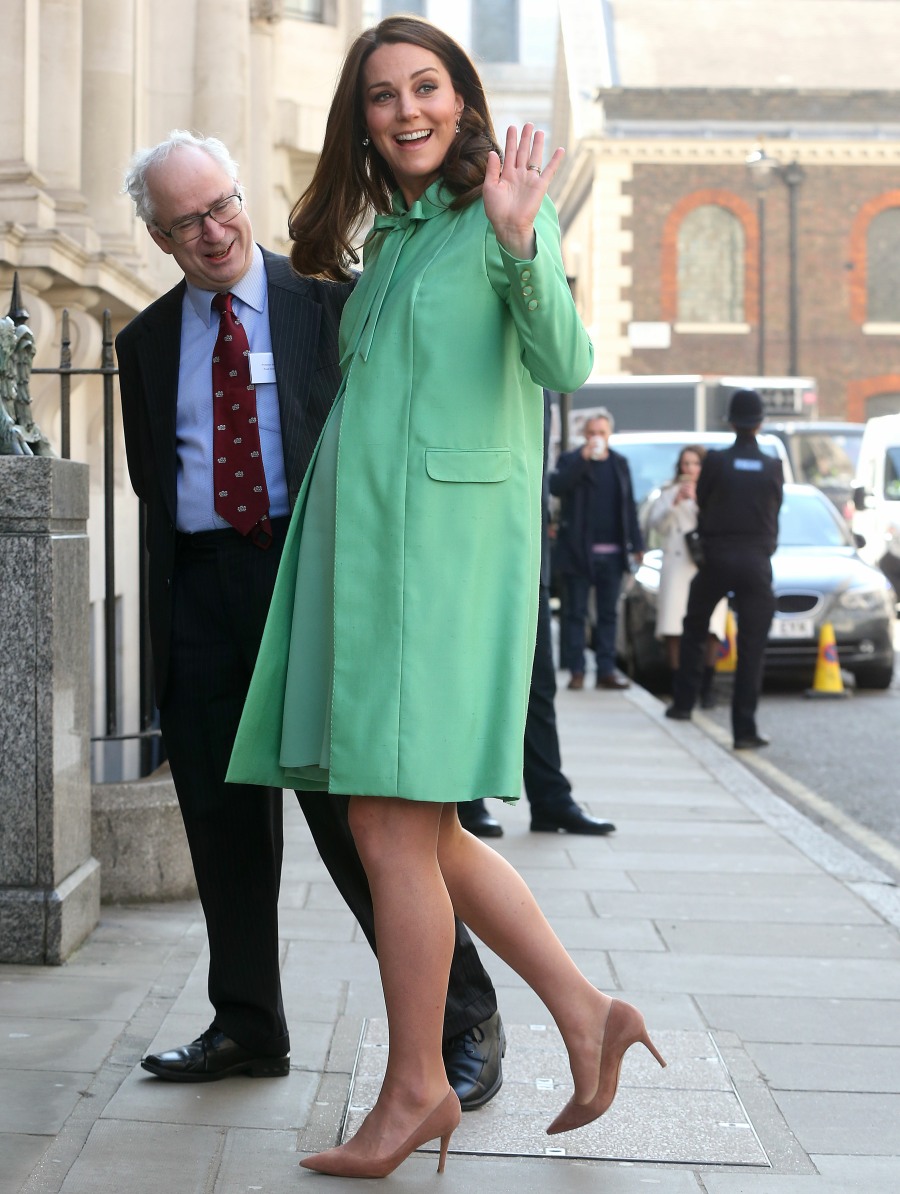 Yesterday was the first day of Spring. Here in the American mid-Atlantic, we got several inches of snow overnight and we're expecting several more inches throughout the morning. I still haven't put away all of my winter clothes, and I'm honestly sitting here in thick Christmas socks and a polar fleece. So I'm enjoying these photos of the Duchess of Cambridge – it's almost like she's willing Spring to come in her seasonal green coat! This is a custom/bespoke Jenny Packham coat, which just means that it costs a lot to look this twee. Don't get me wrong – as I said, I love that Kate is going for such a "Spring!" look. I love the color and it's refreshing to see her in something bright and light as opposed to yet-another-blue-coat. But the collar bow and the silhouette… she's really a throwback to a different era. (That being said, there are no buttons!!)
These photos are of Kate arriving at the Royal Society of Medicine, where she is hosting (through The Royal Foundation) a symposium on early childhood intervention, "to provide social and emotional support for children in their early years." Kensington Palace tweeted that: "Her Royal Highness is bringing together academics, researchers, practitioners, educators and charities to discuss perinatal, maternal and infant mental health; parenting support; and resources for schools." You know who I haven't mentioned in a while? Catherine Quinn, who took over as Kate's private secretary in the late summer of 2017. Quinn sounded like such a smart, professional woman and I predicted she wouldn't last eight months in the job. But I was wrong – I think a lot of what we've seen from Keen Kate in the past five months or so has been Quinn's doing. That and Kate has a healthy sense of competition.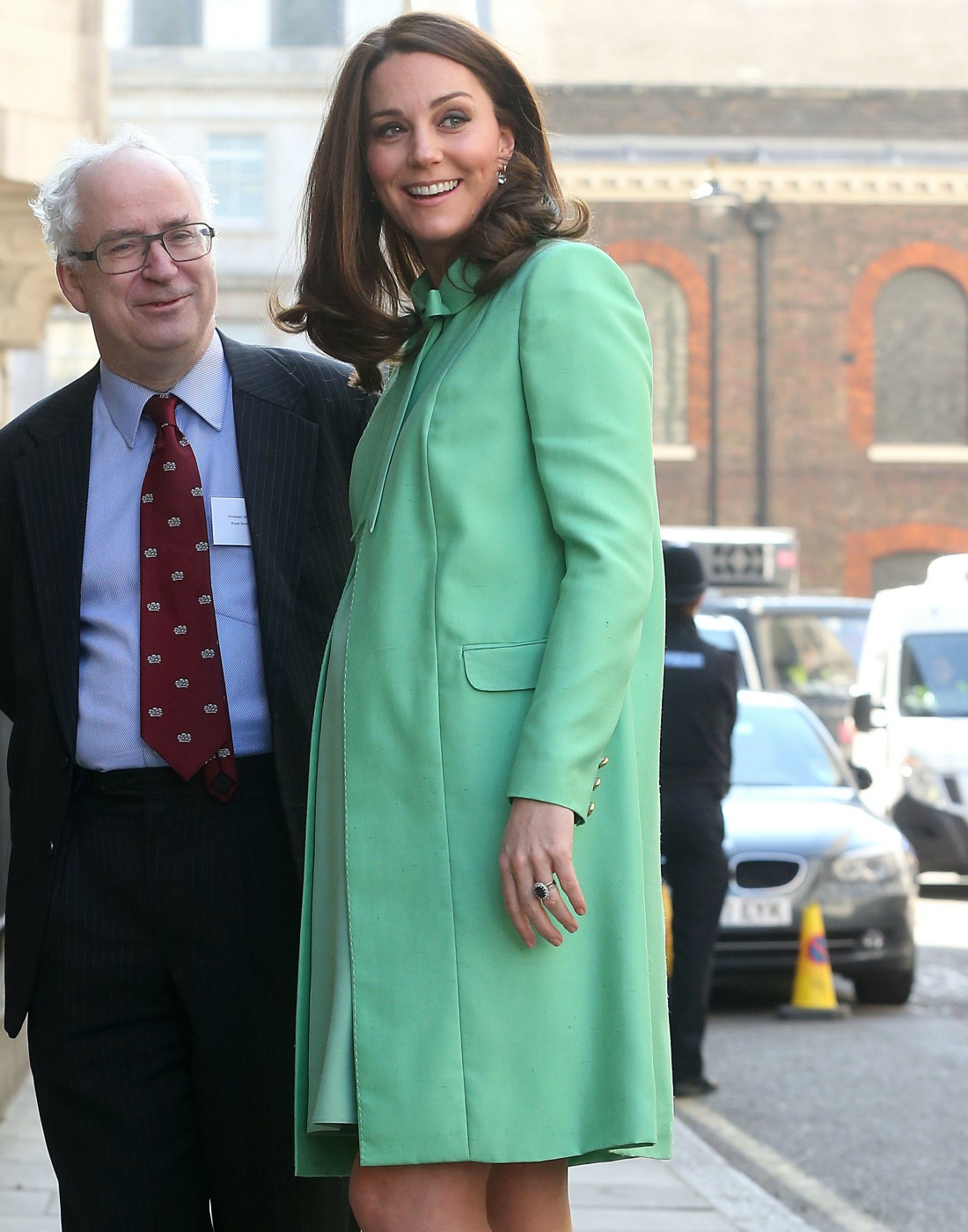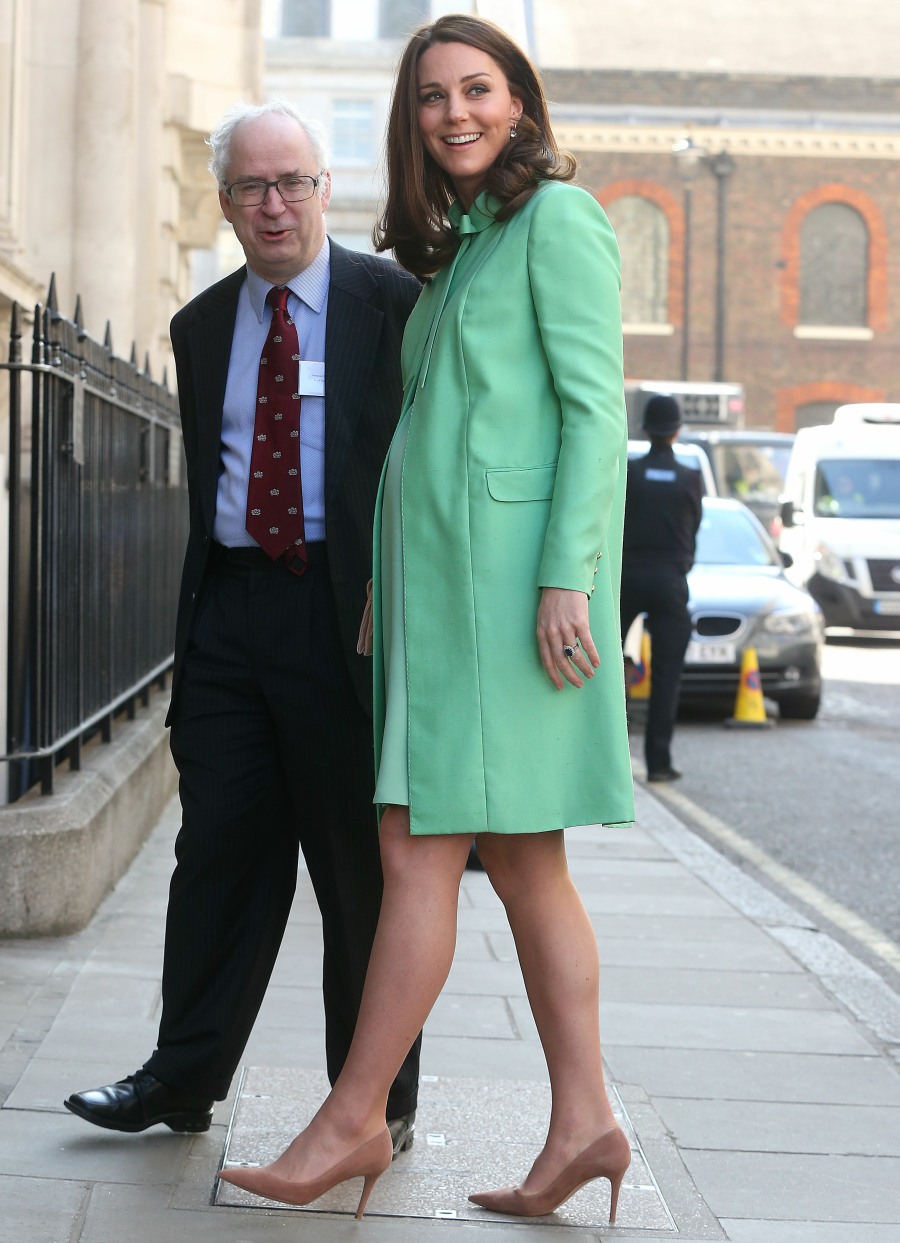 Photos courtesy of WENN.