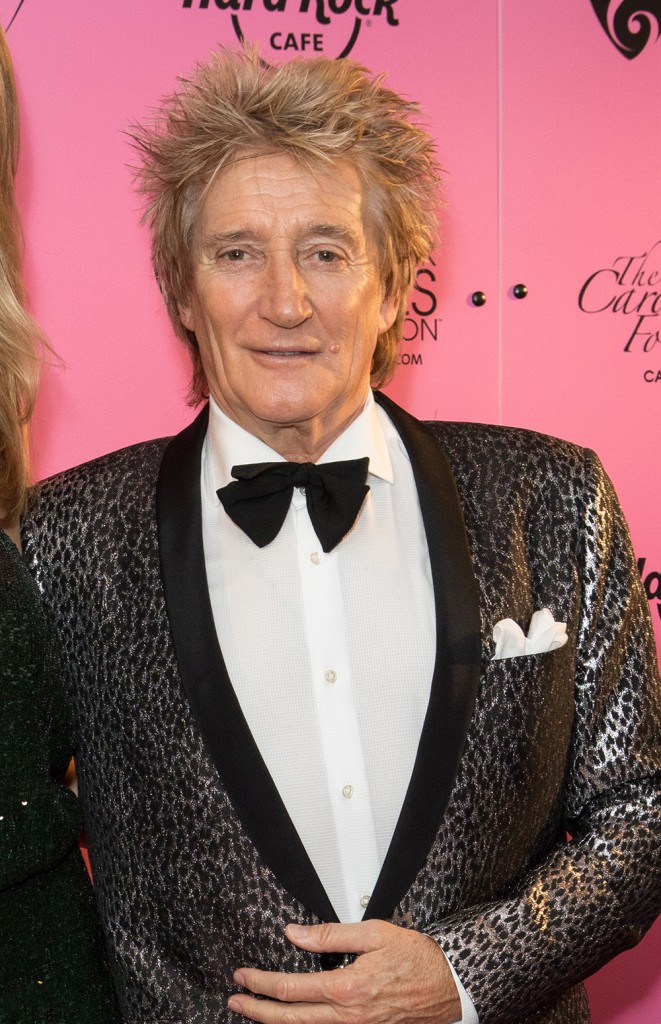 In January, 70-year-old Elton John announced his retirement from touring, after a massive, three-year farewell tour (tickets for which sold out here in Atlanta in about three minutes). The announcement was met with a mix of sadness and excitement from fans and some mild shaming from his longtime friend and musical rival, Rod Stewart.
Rod, who is 73 himself, showed up on Watch What Happens Live on Wednesday night, along with the delightful Cyndi Lauper, to promote their summer tour. When a fan called in to ask him for his reaction to Elton's news, Rod joked, "I did email her and said, 'What, again dear?' And I didn't hear anything back."
The rocker, who re-recorded his hit "Da Ya Think I'm Sexy" last year with DNCE, went on to add, "Talking about retirement, I've never spoken about retirement, and if I do retire, I won't make an announcement. I'll just fade away. I don't think this big deal, 'I'm going to retire' – it stinks of selling tickets…it's dishonest. It's not rock and roll."
Cyndi had a slightly different take on it, suggesting that a retirement announcement was "not a bad idea," elaborating, "We could say, 'For the last time, we're retiring.' Then one more time. 'Well, maybe the second to last time.'" Cyndi has toured with Cher, whose had at least three or four farewell tours, so she should know. By the way, Rod and Cyndi's 22-date summer tour kicks off on June 25 at the Hollywood Bowl.
Where Rod took a more lighthearted take on Elton's retirement, "rock 'n' roll curmudgeon" Neil Young pulled no punches about it. During a recent interview with Rolling Stone, he alluded to Elton and other retiring rockers by joking,
I'm going out with Cher. Cher and I are doing a retirement tour. [Laughs] "Neil and Cher." When I retire, people will know, because I'll be dead. They'll know, "He's not coming back! He retired." But I'm not gonna say, "I'm not coming back." What kind of bullshit is that? I could go out and play if I felt like it, but I don't feel like it.
I have seen Rod Stewart in concert a couple of times, back when I was in college, and I've seen Cyndi a few times as well (most recently open for Cher on her Dressed to Kill tour). Both of them still "have it" and I'm not looking forward to their retirement. In fact, watching all of the musicians I grew up now retiring is making me feel sad…and old.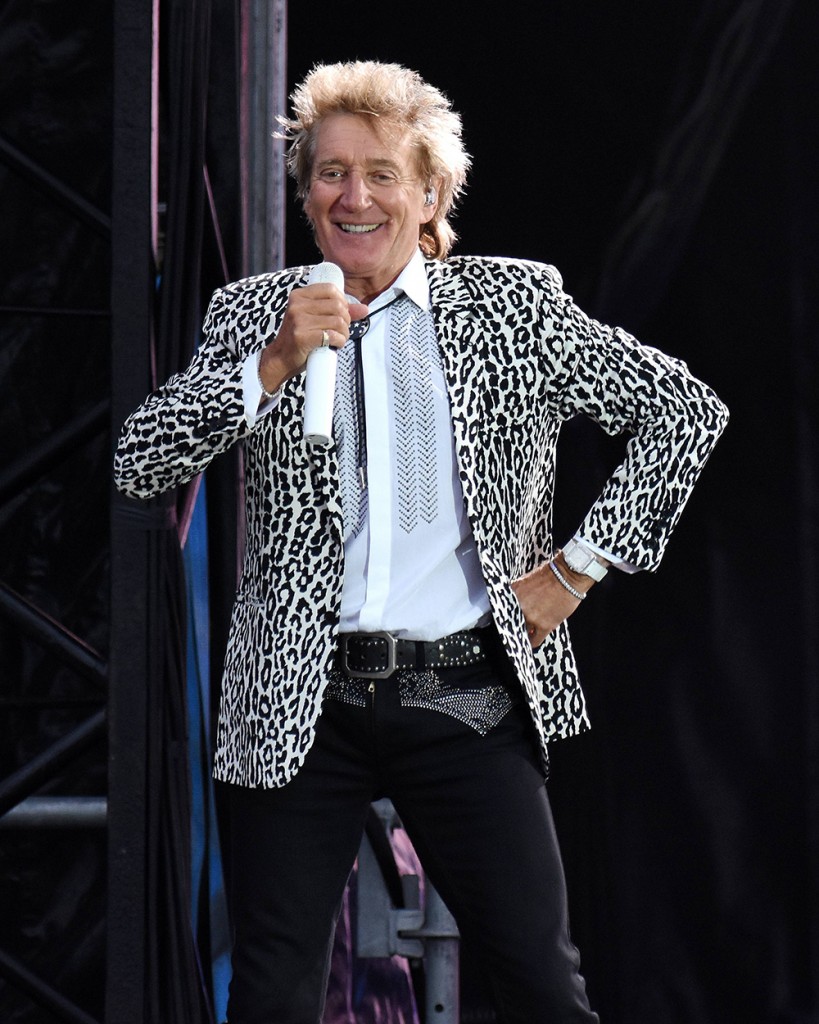 Photos: Getty Images, WENN.com