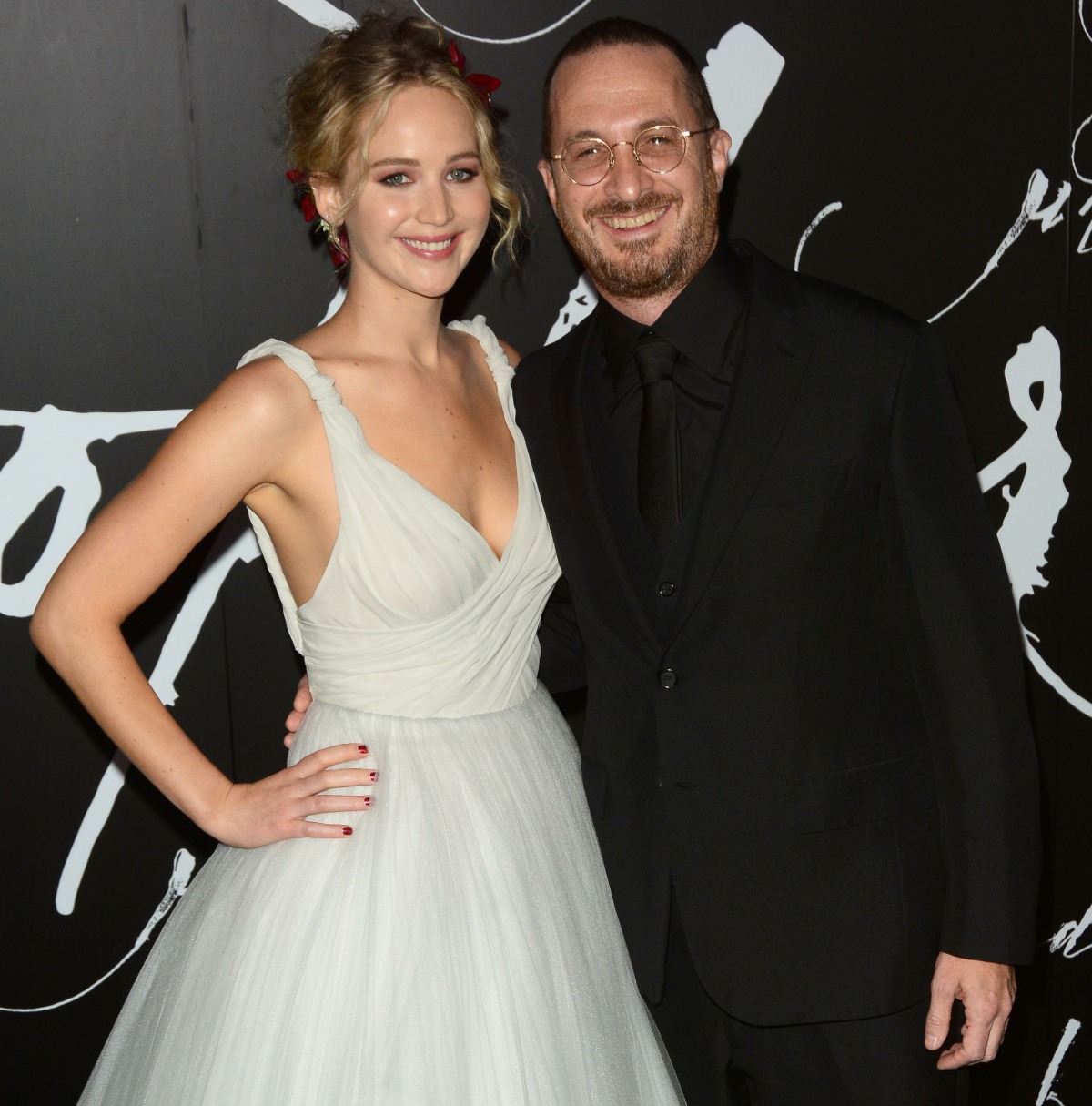 Jennifer Lawrence has a terrible habit of working with abusive douchebags. That's not "on" her exactly – a douchebag is gonna douche, regardless of who he's working with. But Jennifer does seem to form close professional and/or personal relationships with those d-bags, and it had me wondering last year if she just lacks the understanding of just how badly she's being treated, or just how deep the douchebaggery runs. I just feel like her douche-radar is off. The reason I started to put it together was because of the way J-Law talked about her then-boyfriend Darren Aronofsky, who directed her in 'mother!', which came on the heels of several years' worth of collaborations with abusive monster David O. Russell. This is how Jennifer described working on 'mother!' to the September 2017 issue of Vogue:
"I hate talking about acting because it's so hard to talk about it without sounding like a douche," Lawrence says in her ever-Lawrence way. But she says there were moments in Mother! that were unlike anything she'd experienced as a performer. "I had to go to a darker place than I've ever been in my life. . . . I didn't know if I'd be able to come out OK."

One moment during filming got so intense, Lawrence says, that she hyperventilated and dislocated a rib. "I ended up getting on oxygen," she says. "I have oxygen tubes in my nostrils, and Darren's like, 'It was out of focus; we've got to do it again.' And I was just like, 'Go f–k yourself.' "

Wanting to protect Lawrence's well-being amid that darkness, some of the Mother! crew assembled a "Kardashian tent" for the actress off set—a refuge where she could get away from the work and decompress with her chatty friends from reality TV. "It was a tent that had pictures of the Kardashians and Keeping Up with the Kardashians playing on a loop—and gumballs," Lawrence says. "My happy place." ("I wasn't involved in that," says Aronofsky. "I was like, 'What are you talking about, 'the Kardashians?' ")
It's totally possible that Jennifer was exaggerating for effect, because she does love to tell some stories. But at the root of it, it does feel like there was a callous disregard for her by Aronofsky, right? Well, Aronofsky is still talking about it. He did a podcast and he was asked about Jennifer's injuries (both physical and psychological):
Darren Aronofsky has denied 'pushing' Jennifer Lawrence to the point of physical injury in the film Mother!, instead blaming her for 'losing control and hurting herself'. The 49-year-old director – who famously started dating his 27-year-old muse after filming – gave his first interview directly addressing claims she tore her diaphragm because she was 'hyperventilating' too much during horror scenes. Taking aim at the actress, Aronofsky said he preferred not to work with method actors, after witnessing her become so 'emotionally overwhelmed'.

'I wasn't pushing Jennifer on that day,' he clarified to The Economist Radio on the Economist Asks show: 'I was pulling her back, [encouraging her] to remember that we were just making a movie…' He continued: 'I don't work well with method actors, I work best with actors who basically when you say cut it's over and the emotion is gone and when I say action they're able to go deep into it. But part of acting is finding emotions and finding places to go that are extreme because that's the stories we tell.'

He went on to say: 'I've never had that situation where an actor was so emotionally…um… overwhelmed by the material that they lost control and hurt themselves.'
Okay, so the argument is that Darren Aronofsky wasn't pushing Jennifer and she just hyperventilated all on her own and injured herself because she was so Method and that's why he hates Method actors. Fair enough – as I said before, it's totally possible that Jennifer was exaggerating the story. But isn't this also the abuser's narrative too? "You did that to yourself, it's your fault you got hurt, etc." Isn't it possible that Aronofsky falls into that Abusive Auteur Pattern?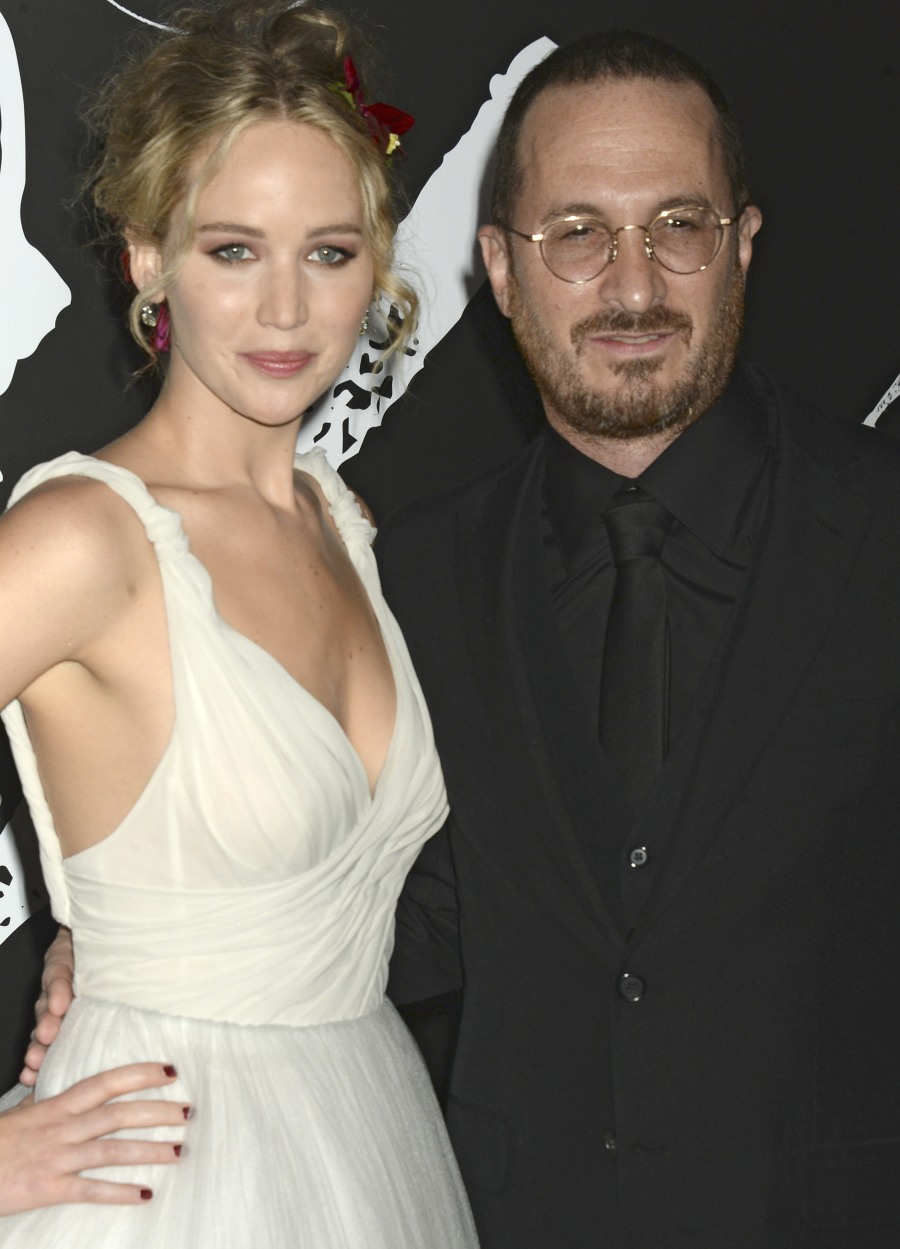 Photos courtesy of WENN.