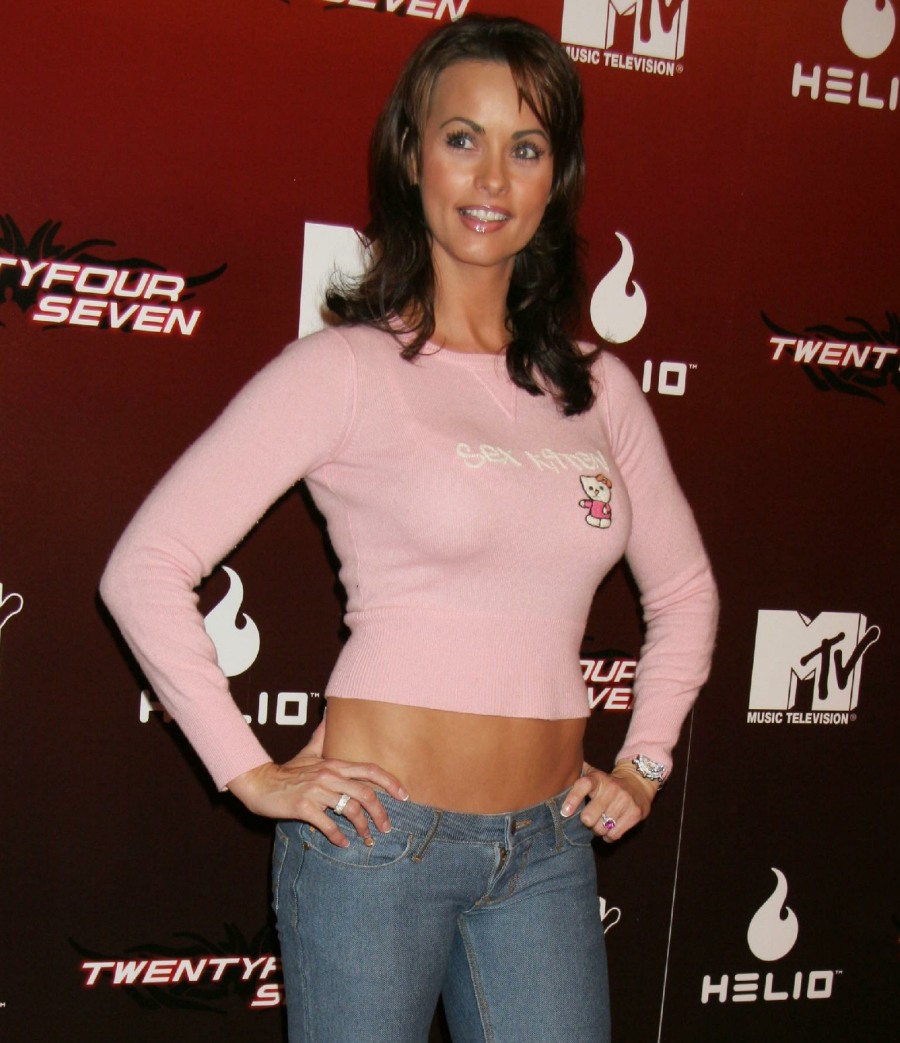 Here's one explanation for Donald Trump's sudden firing of H.R. McMaster: he wanted to distract from CNN's exclusive interview with Karen McDougal, the former Playmate who had a 10-month relationship/affair with Trump back in 2006-07. Ronan Farrow interviewed McDougal for an interesting New Yorker piece about Trump's connection with the National Enquirer, and how the Enquirer would spend money on exclusive rights to damaging stories and then simply not print the stories (the practice is called "catch and kill"). The Enquirer did that with McDougal's story. And now she's telling her story exclusively to Anderson Cooper. Guess what? Trump tried to PAY her after they had sex. Oh God.
Shortly after former Playboy model Karen McDougal filed a lawsuit to be able to speak out about her alleged affair with now-president Donald Trump, she sat down with CNN's Anderson Cooper on Thursday to discuss the relationship — and revealed that Trump tried to pay her the first time they had sex.

"After we had been intimate, he tried to pay me, and I actually didn't know how to take that," McDougal told Cooper. When asked whether Trump actually tried to hand her money, she replied, "He did," and continued, "I don't even know how to describe the look on my face. It must have been so sad." The former Playmate told Cooper it "hurt" that he saw her in that light.

McDougal claims that she turned down the money and told Trump, "That's not me. I'm not that kind of girl." She told Cooper, "And he said, 'Oh,' and he said, 'You're really special.'" The affair, which allegedly started in 2006, then continued for nine months.

The interview was McDougal's first since she filed her lawsuit against American Media Inc., the parent company of National Enquirer. In her lawsuit, McDougal alleges she was paid $150,000 in 2016 by the company to not discuss her alleged affair with Trump (who is friends with the chief executive of AMI). She also alleges she was warned by AMI not to speak out after a recent bombshell report by The New Yorker detailed the affair. McDougal also tearfully apologized to Trump's wife Melania, whom she once met an an event for the Apprentice, for the affair. "What can you say except I'm sorry?" McDougal told Cooper. "I'm sorry. I wouldn't want it done to me."
I'm including a clip of the interview below – McDougal talks about how, in her mind, they were really in a relationship and he often told her that he loved her. He only understood that she was "really special" after she was like "dude I'm not a hooker." Maybe he had just gotten used to paying for it at that point. In any case, congrats to all of the Evangelical voters out there. I'm so glad this man is your guy, you f–king asinine hypocrites and misogynists.
Former Playboy model Karen McDougal is alleging an affair more than a decade ago with Donald Trump. Fighting back tears, she says, "I'm really sorry for that. I know it's a wrong thing to do." https://t.co/qeAjICn2xD pic.twitter.com/49iCJl7TTW

— CNN (@CNN) March 23, 2018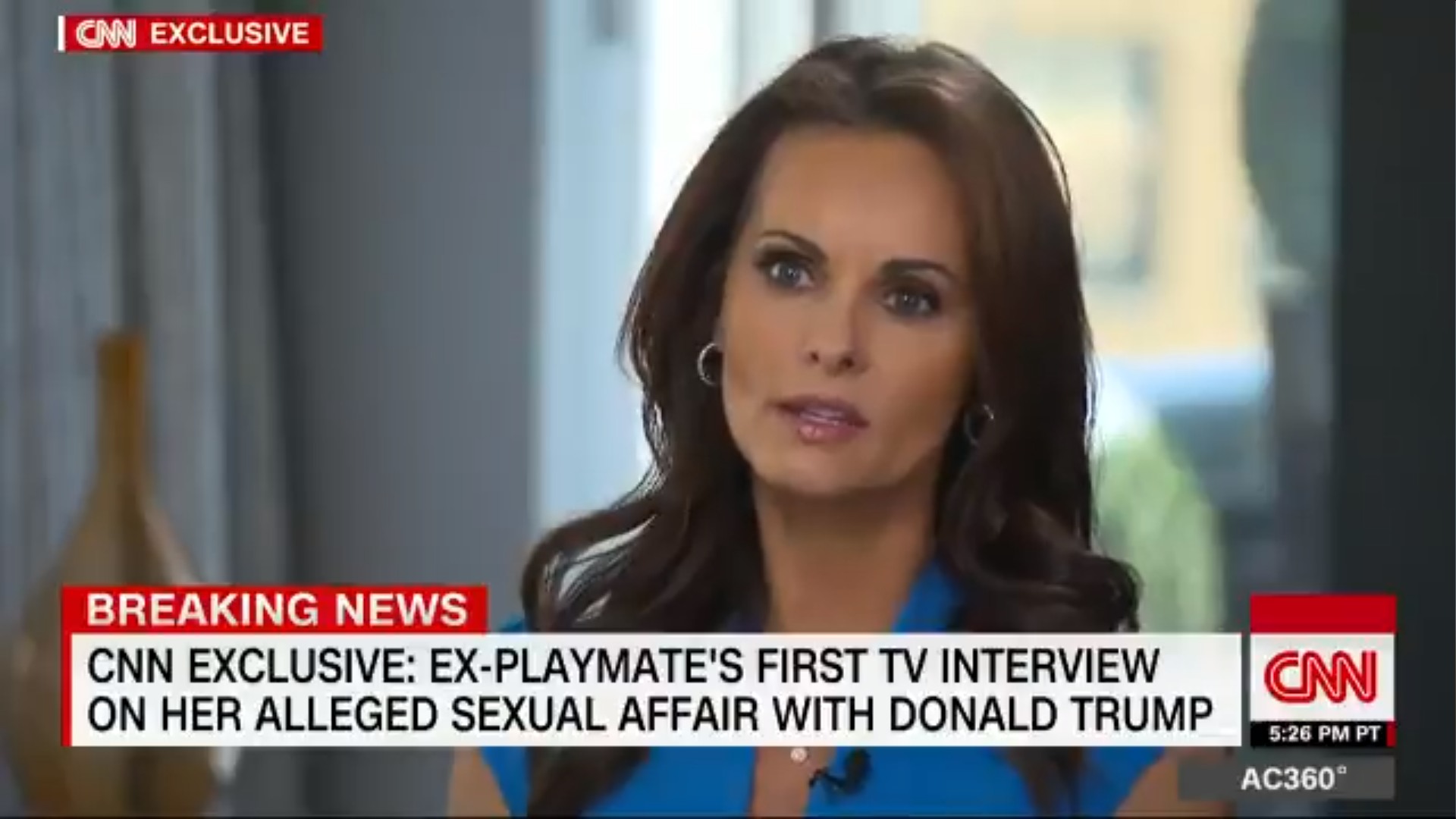 Photos courtesy of WENN.