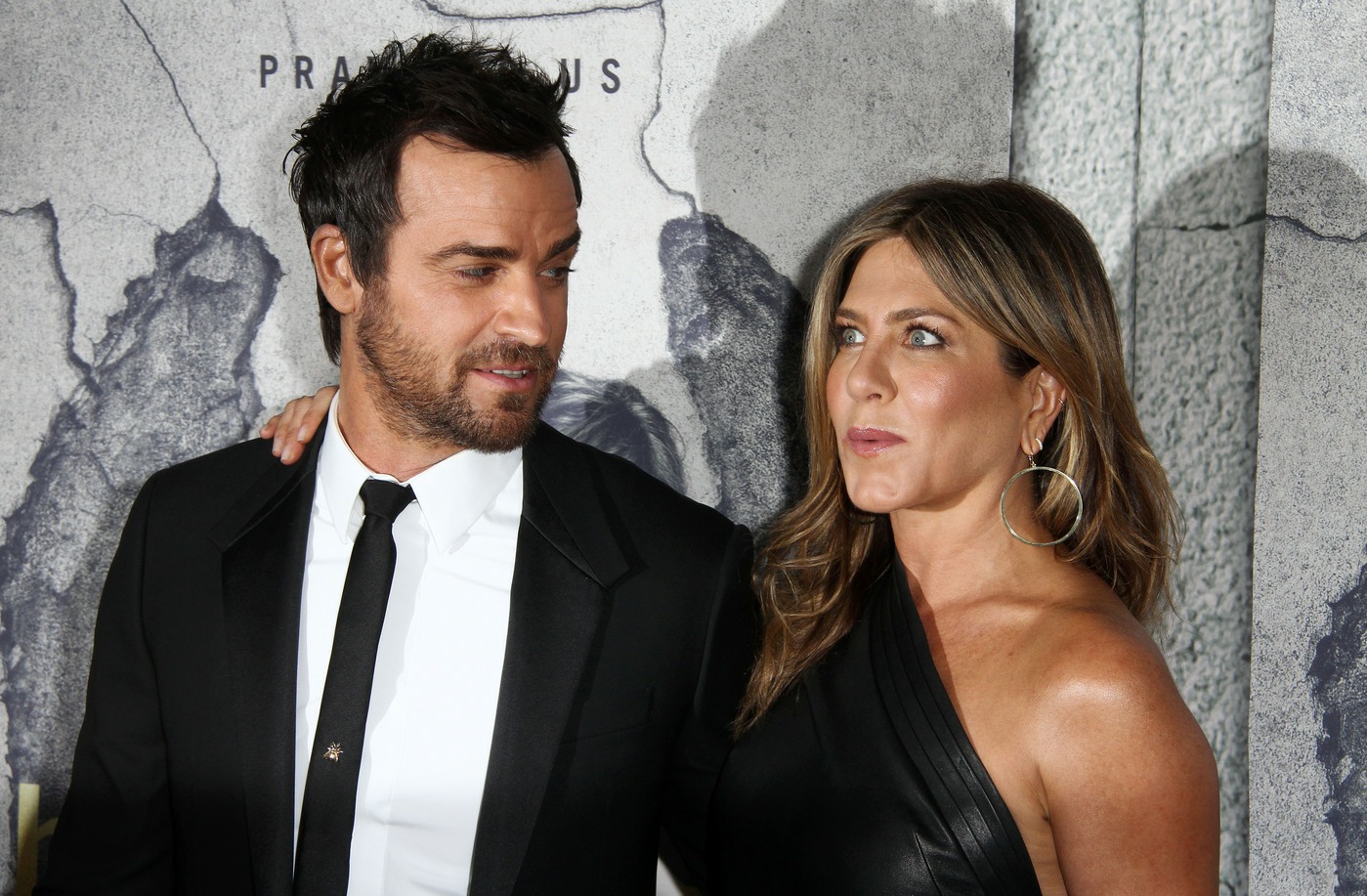 Even though gossip about Jennifer Aniston and Justin Theroux is basically at a stand-still, I get the feeling that there will be some longer-term gossip payoffs. We just need to have patience, because of what they're saying about Justin and Petra Collins, I just can't see Aniston quietly dealing with the divorce situation. Like, her whole celebrity-persona is built on being Poor Jen, and here's a perfect moment for everyone to say it once again: Poor Jen, her second husband was such an edgy hipster cheater. Poor Jen, Forever Alone-iston. In the meantime, Poor Jen is going back to the well for stories about how strong she is because she has such a good group of female friends. They are literally just recycling these stories from 2005 and changing "Brad" to "Justin."
Jennifer Aniston is moving on with her life apart from Justin Theroux.

"Since her split from Justin, Jen is doing fine," a source tells PEOPLE. The duo, who announced their separation in February, has "had some contact" after the breakup but "won't get back together," adds the source.

"Justin has moved on with his life in N.Y.C.," while "Jen still enjoys hers in L.A.," the source continues. Ultimately, Aniston's "life now is not very different" than it was before the breakup, the source says. "She loves socializing with friends."

Earlier this month, the actress, 49, headed out for Molly McNearney's 40th birthday party, where she posed with her pals — including the birthday girl, Tobey Maguire's estranged wife Jen Meyer, Jason Bateman's wife Amanda Aanka and her manager Aleen Keshishian — in a photo booth.

"Her friends always invite her out and to parties," the source says. "Jen has a very caring group of friends that take care of her."

Meanwhile, Theroux, 46, was in Paris recently for Fashion Week during which he attended the Louis Vuitton womenswear show and spent time reenacting a Bachelor rose ceremony with longtime friend Carlos Quirarte.
They "won't get back together." No derp. Justin, by all accounts, ran screaming from Jennifer and straight into the arms of the first edgy It Girl who would have him. As for this being a story about Jennifer being Fine, Just Fine… I do believe she's fine. I don't think Justin was the big love of her life or anything. Mostly, I would imagine she just feels embarrassed about everything. But I'm suspicious about all of these "she's fine, really" stories coming out. And why is it so important that we know that a 49-year-old woman has close friends and they invite her to parties??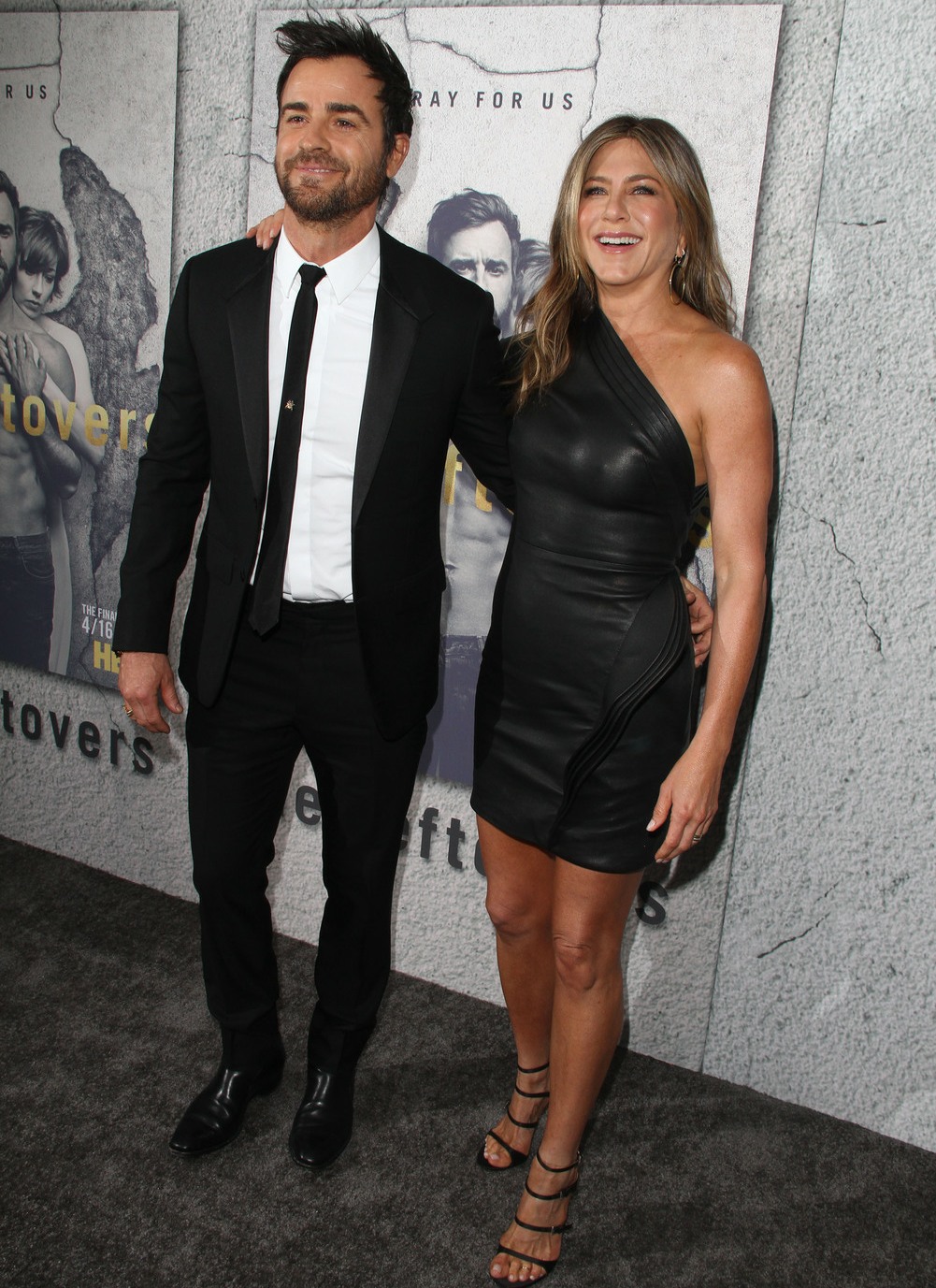 Photos courtesy of Pacific Coast News.