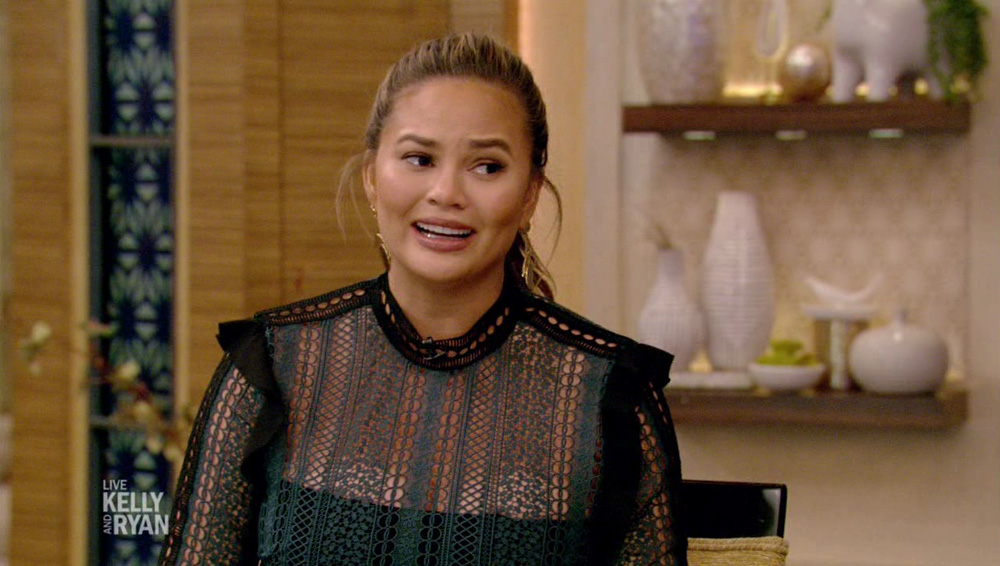 Chrissy Teigen is one of the biggest social media influencers. She engages with fans by constantly tweeting, posting photos to Instagram and until recently she was on Snapchat. She's done this for years and she thrives on controversy. Many people, including some of us here on CB (not Corey), find her annoying. To be fair she has decent positions on important issues and she does good deeds for people. Recently we heard that Kylie Jenner and Rihanna quit Snapchat following both an update that made the platform much harder to use and an obnoxious poll type ad which asked users if they would slap Rihanna or Chris Brown. It was offensive and upsetting. Snapchat apologized for letting the ad past their review process, but the damage was already done. Now Chrissy has quit Snapchat too, citing the new update and the Rihanna ad. Snapchat has got to be sh-tting bricks.
Here's what she tweeted:
I stopped using snap. The update, the constant complaints of people not being able to find me, plus the Rihanna poll…no bueno

— christine teigen (@chrissyteigen) March 24, 2018
Chrissy also responded to someone who told her to work with the company on fixing what they broke with the update. She's absolutely right that this would be ridiculous. Also, does Snapchat have a usability specialist or are their engineers running the show? Do they even do user testing? This is on management and the people making the decisions. It's their fault if workers get fired.
Except concerns have been brought up for months and this isn't different from any other company where quality affects sales. Everyone has been very vocal about the changes and frustrations. Consumers shouldn't *have* to work with companies beyond that.

— christine teigen (@chrissyteigen) March 24, 2018
As you heard, Snapchat's stock dropped so much after Kylie Jenner quit. After we heard that Chrissy quit too, Kaiser joked to me that Miranda Kerr is now questioning her life choices. My concern about social media is how addictive it is, and how it's changing the nature of our friendships. I also hate how much of my personal information is for sale. I quit Facebook recently following the Cambridge Analytica news and have regained so much time. I've been using Twitter more and I find that I don't check it as much and that I get more "real news." Overall I want to put down the phone and engage in the outside world more. When everyone else is on their phones constantly, it can feel like you have no choice but to join them though.
Chrissy does get a lot of points for retweeting stuff like this:
listen kids I know u want to stop getting violently murdered by assault rifles but you need to grow up and realize that these guns are essential to my dumbass John Rambo cosplay fantasy where I overthrow the US government bc they raised my taxes or some shit

— KT NELSON (@KrangTNelson) March 24, 2018
A bucket. Of river rocks. https://t.co/cr6uH5lipd

— christine teigen (@chrissyteigen) March 24, 2018
This is Chrissy out in West Hollywood last week. I don't know what she's wearing, but it looks like pajamas. She's due in June!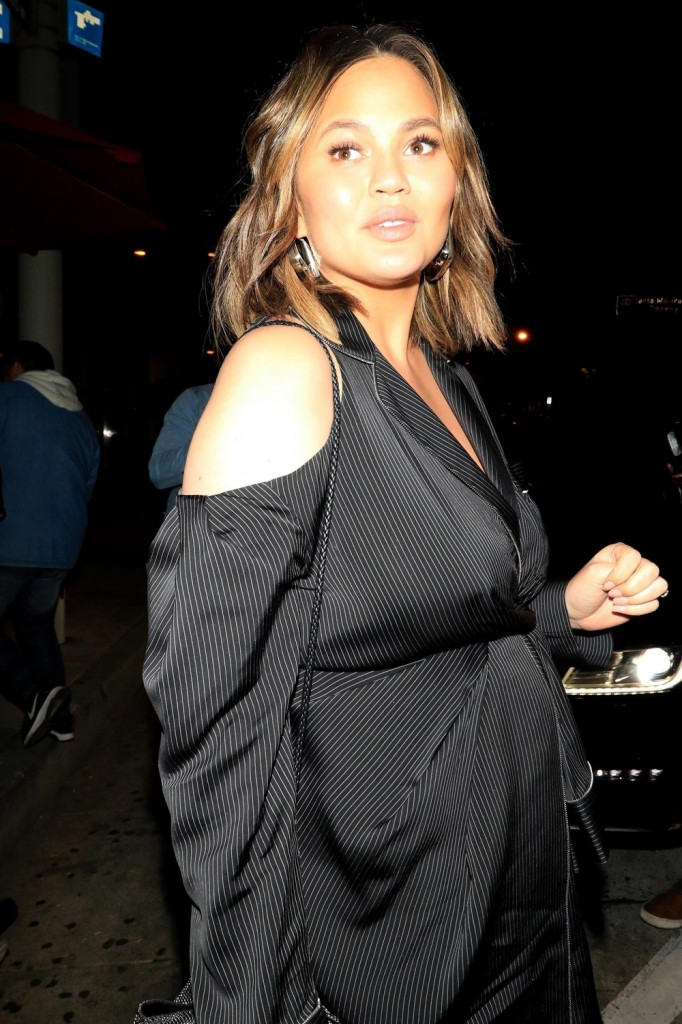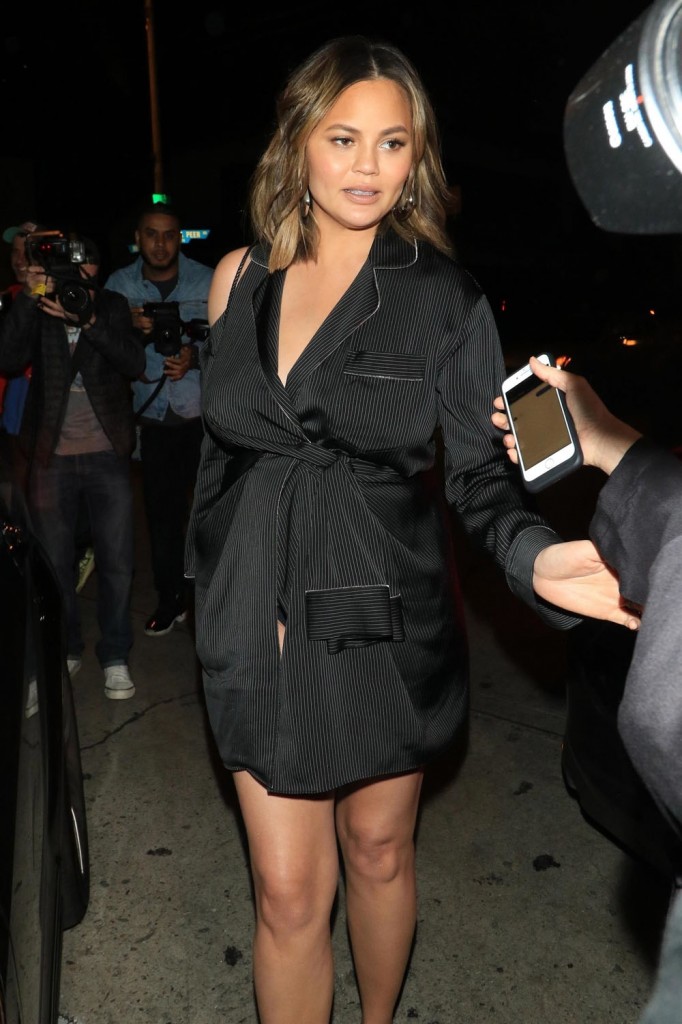 Photos credit: WENN, Backgrid and Instagram. Thanks to US for the heads up on this story