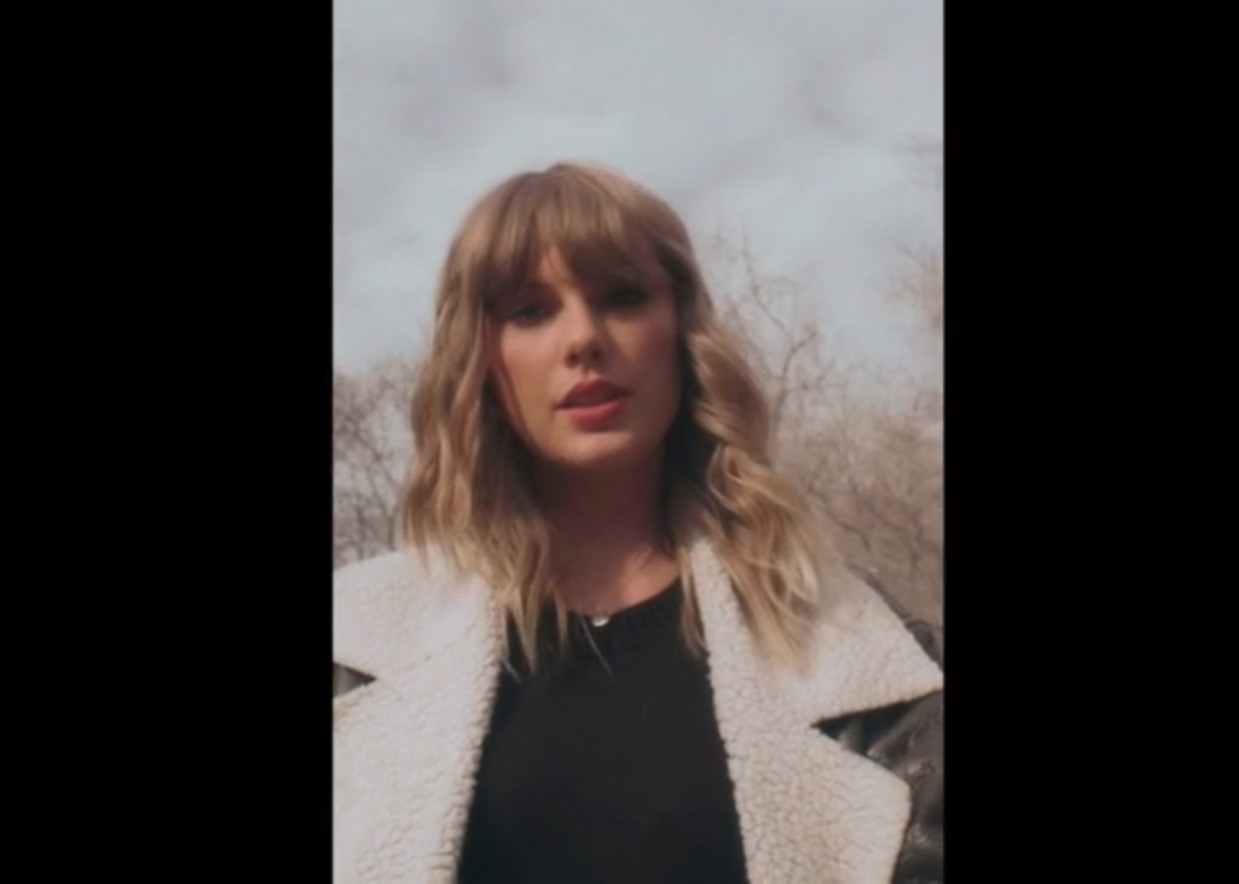 Far be it from me to properly critique Taylor Swift's music videos, but all I can say is that the videos from Reputation have left me largely befuddled. If someone – preferably someone from the Snake Fam – can explain the "Ready For It" video, I would still be eternally grateful. But earlier this month, Tay released the Joseph Kahn-directed video for "Delicate" and some of us are still scratching our heads over it. First of all, the video didn't seem to have much to do with the song. Second of all, it was widely seen as a rip-off of a Spike Jonze-directed ad for Kenzo. Third of all, Taylor really thinks she can dance, and… um… well, okay.
All in all, I'm not sure the "Delicate" video release went as well as Swift hoped. So what did she decide to do? Release a second music video! Sort of. I mean, this looks like it was shot in my backyard on someone's old iPhone, but I actually enjoy that kind of aesthetic. The video is being streamed exclusively on Spotify, and here are the teasers:
Vertical video for #Delicate out now. Only on @Spotify ✨ https://t.co/ZHvrH7k1PN pic.twitter.com/nhcfIv97gR

— Taylor Swift (@taylorswift13) March 30, 2018
.@taylorswift13's new video for #Delicate is out now only on Spotify 🙌 Watch it now on This Is: Taylor Swift Playlist https://t.co/Lam89692xh pic.twitter.com/uVCiNx7wfg

— Spotify (@Spotify) March 30, 2018
I'm sure this will get taken down from Twitter, but someone in the Snake Fam put the whole video side-by-side with the OG Delicate video:
Taylor Swift | Delicate 2.0 & Original Music Video Side by Side. Very thankful that my favorite song from the album has two completely different videos. Love them both! #TaylorSwiftDelicate #DelicateOnSpotify pic.twitter.com/vqpshctvcF

— ZAIN (@IAmZSwizzle) March 30, 2018
Delicate 2.0 was shot in one take and at first I thought Taylor was like "oh they don't like my dancing, I'm just gonna take my iPhone out to the backyard and shoot a video all by myself, selfie style." But you can see her hands at various points, so someone else is shooting it, or maybe there's some kind of selfie stick attached to her waist? My money is on Olivia Benson the Cat directing this.
YOU CAN WATCH DELICATE HERE!!! https://t.co/GeXLeMpZ5H

— TSwift Malaysia (@tswiftMY) March 30, 2018
Photos courtesy of Taylor Swift, Getty.