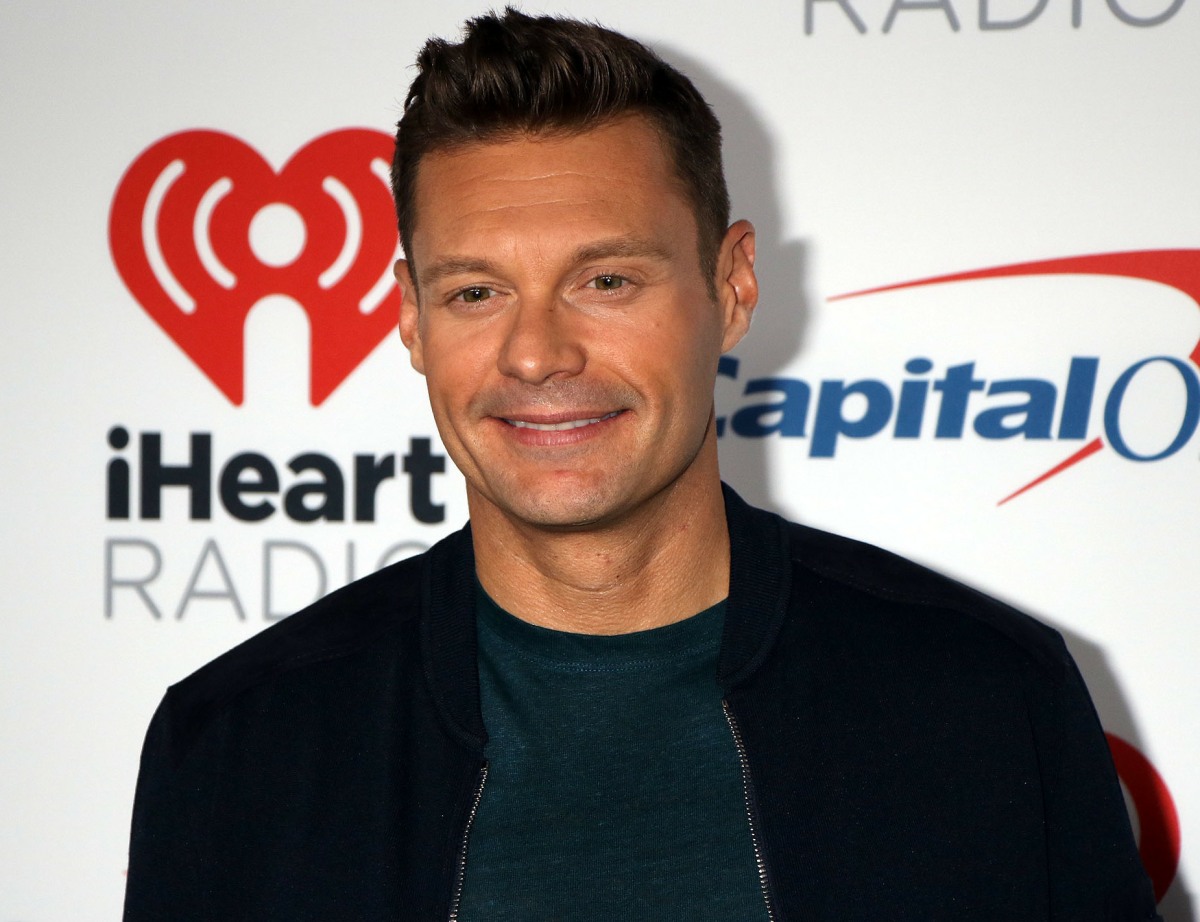 E!'s red carpet shows have been terrible for several years now. Even when Joan Rivers was still alive, they ended up sidelining her even though she pretty much invented "who are you wearing?" It says a lot about Ryan Seacrest's ego that he thought he could do all of it better, and that people would just eat up whatever he gave them. He's always been a terrible red-carpet interviewer, from the way he openly hates speaking to women to the uncomfortable way he talks too much to men. Seacrest does not fundamentally understand one thing: the audience for these shows is made up of women and gay men and we want to see the clothes and talk about the clothes.
All of which to say, the steadily awful E! Oscar Red Carpet show became infinitely worse this year, when Seacrest began clinging to power like someone named Trump, even though he had been accused of sexually harassing and abusing a former female employee named Suzie Hardy. Last year, E! Announced that they were doing an internal investigation of Seacrest's behavior after someone (Hardy, who was then unidentified) complained. After E!'s internal investigation actively worked to protect Seacrest, Hardy came forward and told her story to Variety. I believed her. I still believe her. And even though Seacrest has walked away from all of this without any repercussions, Hardy still wants to be heard. She wrote an op-ed in The Hollywood Reporter, which you can read here. Here's a big excerpt:
It's been four months since I sent a letter to Ryan Seacrest and E! detailing the sexual assault and harassment I endured while I was Ryan's personal stylist from 2007 to 2012. To give a little context to my job, I didn't just style Ryan for the E! News show in studio. I packed clothes for him to wear on American Idol, I traveled with him and styled him for New Year's Rockin' Eve in Times Square, I got him ready for red carpet shows for the Grammys, Golden Globes and Oscars. We worked the Disney Christmas parade every year. I made late-night runs to his house to get his looks together for countless appearances and events. I was his personal stylist as much as I was anything.

When the #MeToo movement empowered so many women to come forward with their truths, I did so as well. In response to the letter, E! owner NBC Universal conducted an incomplete investigation of the facts and declared the results "inconclusive." Ryan chose to immediately author a guest column in The Hollywood Reporter falsely claiming he had been vindicated and attempting to portray himself as the victim. I finally said "enough is enough" and went public with my name and the ugly details of what I endured.

And then … nothing. Sure, some celebrities avoided Ryan on the red carpet at the Oscars, and his ratings were way down. But the silence since then has been deafening. Ryan continues to cheerfully co-host Live With Kelly and Ryan each morning with Kelly Ripa's full support. He's the smiling host of American Idol twice a week on ABC. And E! continues to back him. NBC News invited me to tell my story on the Megyn Kelly show, but after the Oscars (and an extensive pre-interview I did with her producers), that invitation disappeared. "We need to reschedule," they said. I'm still waiting for that.

So much for "Let's believe the women," right? Unless you're the president of the United States or a TV cash cow, apparently. Those who work with Ryan seem to hope I will just go away. Well, I'm not going away. I'm thriving in the truth and feel more inspired than ever. I recently contacted the LAPD and filed a police report so I'm guaranteed a real investigation this time. (Editor's note: THR confirmed a police report has been filed and the case is being investigated.) Ryan's team of lawyers, who are also representing Harvey Weinstein, do not intimidate me. If Ryan is so innocent, why hasn't he called me a liar or sued me or presented evidence of my so-called extortion plot?

These were not new allegations to Ryan, E! and many in my close-knit circle of family and friends. I gave a full account of my experience to the E! HR department in 2012, while I was still employed. Soon after my truthful confession, I was let go without severance, compensation or any credible explanation. After six years of faithful work and dedication that included humiliating episodes of inappropriate advances, touching, groping and assault, I was gone, just like that. It was never my intention to go public. When I was enduring harassment, I stayed away from HR because I was informed it was a one-way ticket to the unemployment line. But because so many of the incidents occurred in front of other people, HR actually called me in to ask if there was something going on romantically between my boss and me. When asked on the spot, I spilled everything to them … and then was systematically flushed.

…Ryan chose to take this public, not me. But I will not stand by silently and let Ryan or the sycophants that employ him get away with this. Not when teenagers, with their voices shaking, can speak up to Congress on gun control. I can face this too! Ryan is not a victim; he is the instigator and the assaulter. He did everything I asserted in my original HR report and in my private letter to him and E! in November. Everyone in Hollywood who stands by Ryan now is choosing not to believe me. That includes every guest on his shows, every studio and network that does business with him, every celebrity who talks to him on a red carpet. Know that this is a choice you are making.

In reliving all these incidents lately, one thing has stuck with me: Ryan seemed to really enjoy humiliating me. He would say out loud, 'Look how red Suzie's face is. Look how embarrassed she is!" Then he would laugh, like some next-level corporate tool I didn't even know existed. When your boss is the golden boy of a network, when they've given him his own production company and his own show and moved his radio program into the building, and he is motioning for you to bend down and tie his shoes, you do it. So, joke all you want, Kelly Ripa. NBC and ABC, keep spinning and deflecting. You're all making a big mistake. And Ryan, stop trying to bully me. It's not going to work.
As I said, I still believe her. There are some interesting details that I missed from the Variety piece, like the stuff about how Seacrest's behavior towards her was witnessed by so many other people that the *other people* were reporting him to HR. And then as soon as she told HR what was happening, she was fired. This reminds me so much of Matt Lauer, who was also seen as the "golden boy" of NBC News' programming, and the man who made his female coworkers' lives a living hell. This isn't just about an abusive man with power, it's about the other men in power who go out of their way to protect abusers and not victims. Anyway, THR included some denials from Seacrest's team, which you can read at the link. He's lying.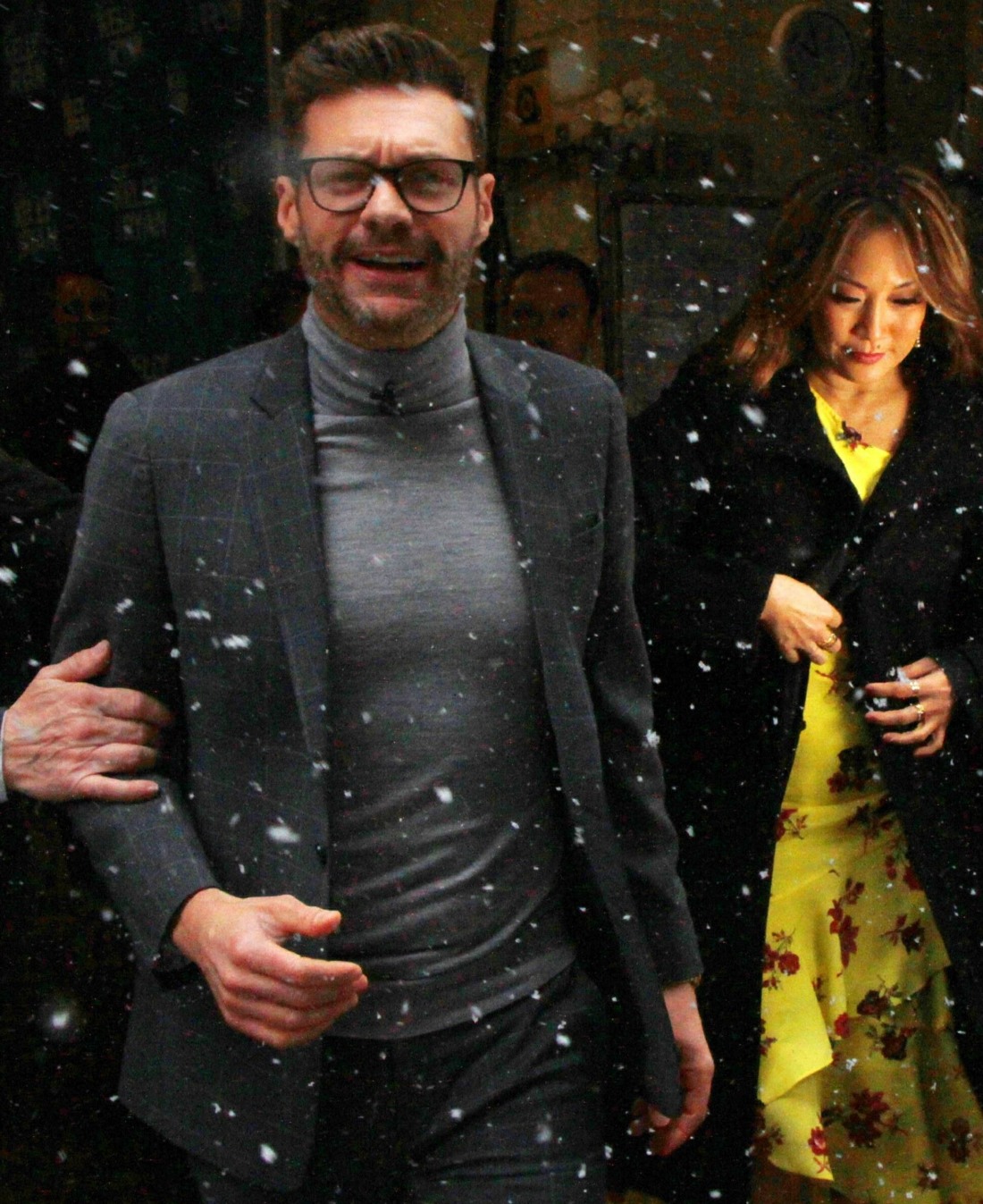 Photos courtesy of WENN.