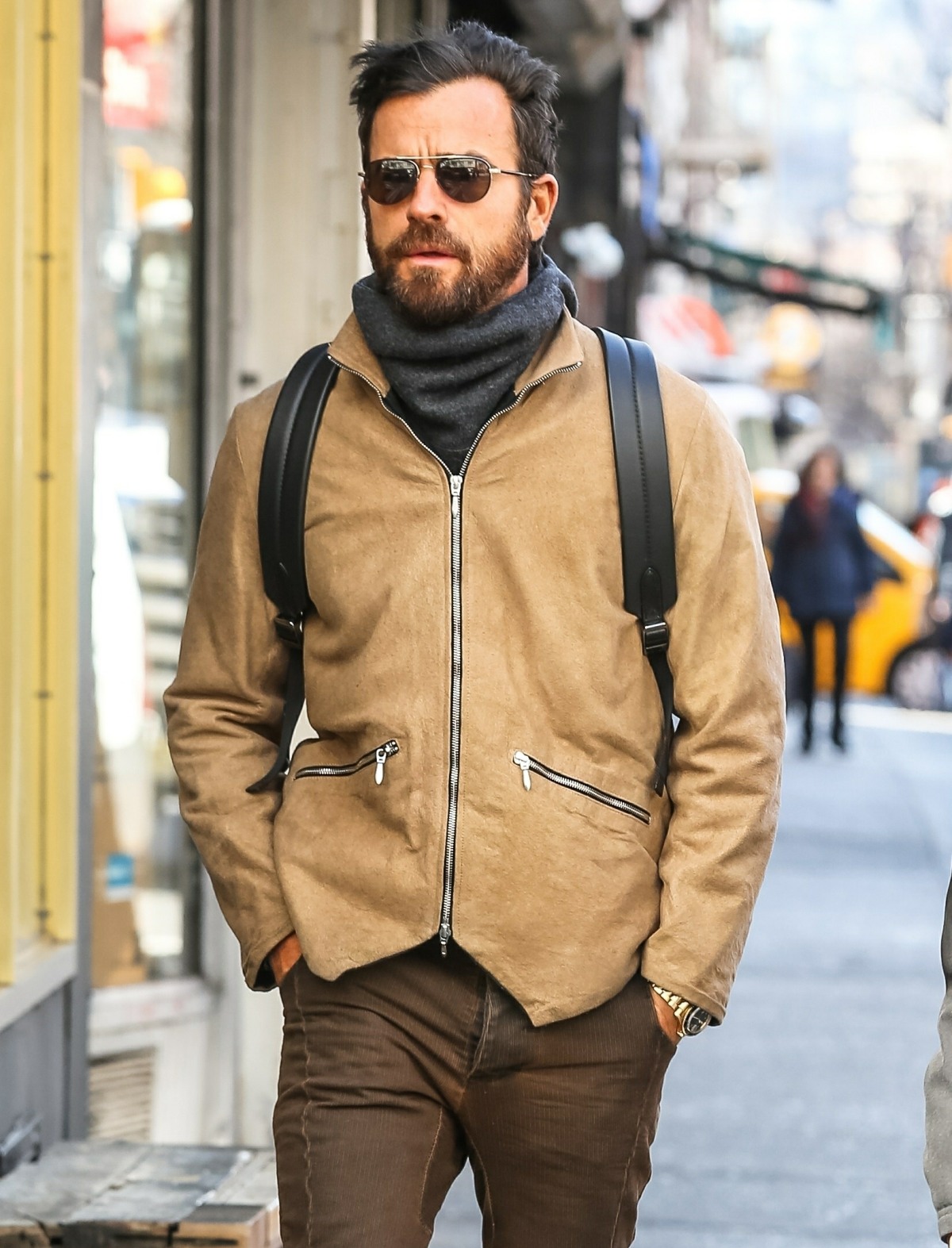 Several days ago, a paparazzo got some interesting photos of Justin Theroux and Aubrey Plaza – the Daily Mail carried the photos exclusively here. There doesn't seem to be any particular sexual tension or anything "sexy" happening in these photos. They're standing together, not too close, and both look rather bored/whatever. The Daily Mail even noted that Aubrey is still with her long-time boyfriend Jeff Baena, or at least she was dating him the last time anyone heard. So what's going on?
Justin Theroux is spending time with his old Parks and Recreation costar Aubrey Plaza. The duo, who appeared together in four episodes of the NBC comedy series in 2010, were photographed strolling in New York City and stopping by the actor's apartment.

"They met to discuss a potential film project," a source tells PEOPLE.

The Tropic Thunder writer, 46, guest starred on Parks and Recreation as Justin Anderson, the love interest of Leslie Knope, played by Amy Poehler. Plaza appeared in all seven seasons of the popular sitcom as fan-favorite April Ludgate. Both are also accomplished comedy writers.
Some people will side-eye the "it was a work meeting" explanation because Justin is Mr. Edgy Single Guy now and of course the tabloids want to make Jennifer Aniston into Make Poor Aniston Great Again (MPAGA). But I believe it? Like, their body language isn't really "two people who are about to have an afternoon hookup at his edgy apartment." Now, that being said, can we stop doing business/work meetings in apartments and hotel rooms? Doesn't anyone have an office anymore? Can't they discuss their potential film project in a Starbucks or something?
PS… this photo of Justin from behind is… fascinating on so many levels. Remember when he used to have a bald spot?!? And the Louis Vuitton backpack is so edgy, as are the lifts!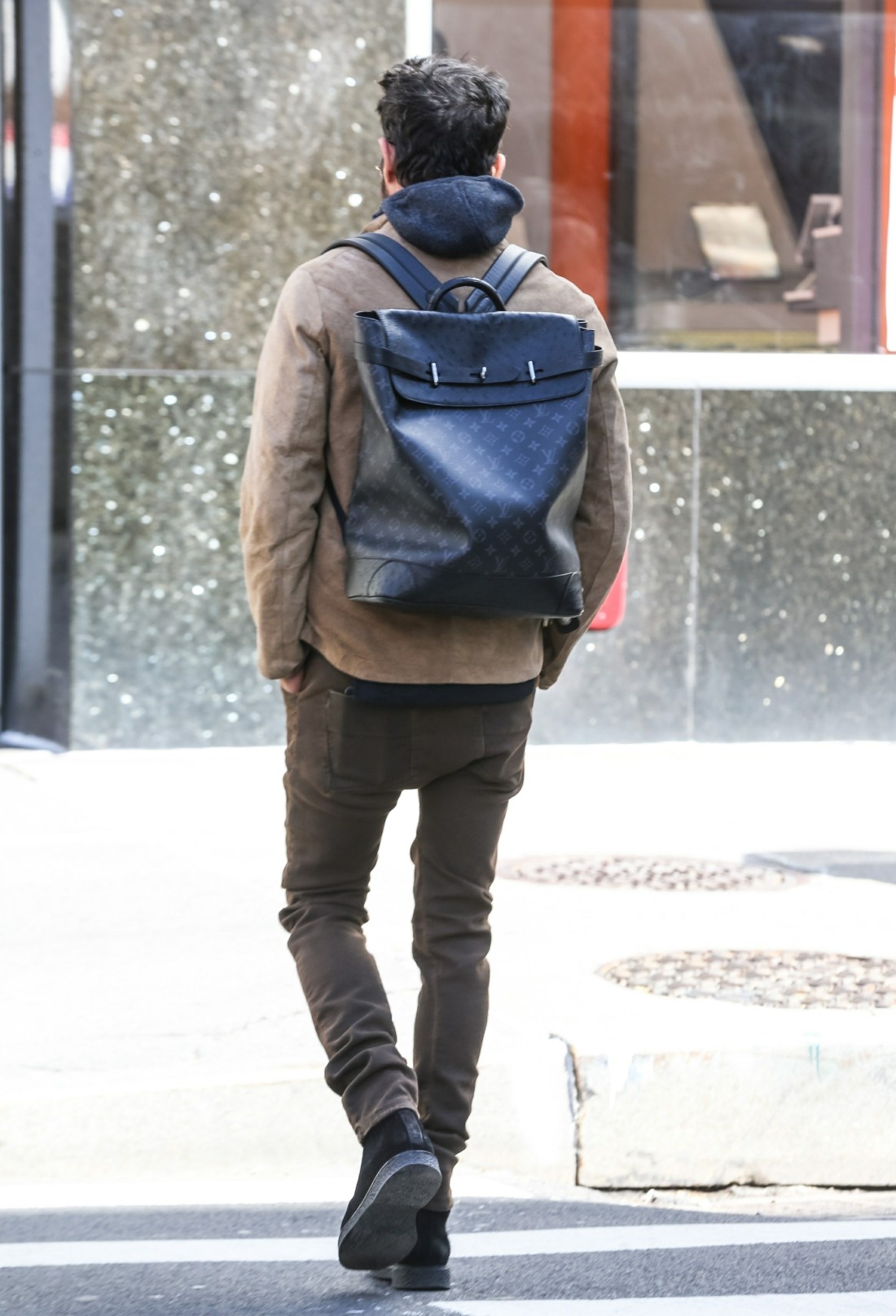 Photos courtesy of Backgrid.