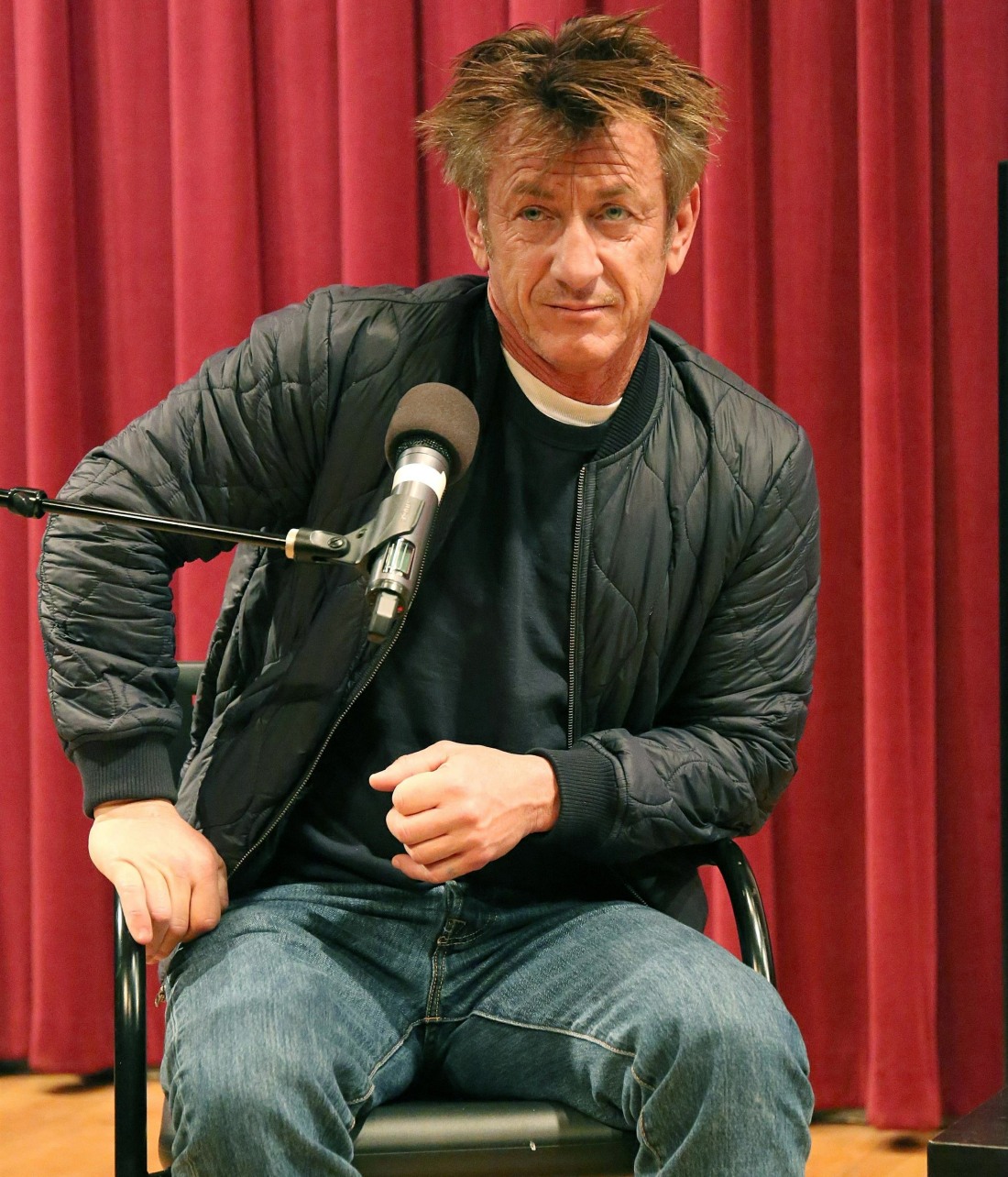 Here are some photos of Sean Penn on his book tour. He looks… bad. I mean, he always looks like HAM to me, but he's just seemed particularly out-of-it during his promotional appearances. He's also seemed… like he's trying? By that I mean, Sean Penn used to be a relevant person. He used to be an in-demand and respected actor. But he's bored with acting and Hollywood is sort of bored with him too. So he's spent the past five years or so trying to do other things, like be a fake journalist interviewing El Chapo, or what he's doing now, writing stupid books and mocking the #MeToo movement. But when I say he's "trying," I mean… it feels like the world has passed him by a bit, right? He doesn't "get" what's happening in pop culture anymore. After years of seeing himself as a rebel outsider, he's now so far outside what's happening in culture that he doesn't really know what to do. Which brings me to this People Magazine story, which tries to make him sound like the OG Rebel Without a Cause.
Sean Penn's bizarre late-night appearance this week might have surprised some fans, but those close to him say his unpredictable behavior is actually par for the course.

"His mind doesn't quiet down," a source close to the actor tells PEOPLE. "So he can seem erratic to people who are not used to his energy."

"He can get in an agitated state, but he's extremely smart and very funny," says the source, who notes that Penn compensates for some of his bad habits by eating well and getting lots of exercise. "He actually eats well. He works out — he's jacked! He goes to holistic doctors. But it's a dichotomy. He drinks and smokes and doesn't sleep."

Penn is not concerned with the public's reaction to him, according to another source. "Sean doesn't care at all what people think," a source previously told PEOPLE. "He likes controversy and debate and doesn't mind shocking people."

According to a third source, "Sean is a one man band, always has been. He loves the fight."

Meanwhile, Penn has been busy promoting his new novel, Bob Honey Who Just Do Stuff, and spending time with his kids with ex-wife Robin Wright, Dylan, 26, and Hopper, 24. "He's very interested in his kids," says the first source. "He'd drop everything for them."

As for his love life, Penn told Marc Maron that he hasn't given up on finding the right person. "I'm never going to take a position that I've closed off to love," he said. "I think people falling in love with each other is a great, great thing." He was recently spotted on a dinner date with Amber Heard, but the first source says the two are not in a relationship. "Amber and Sean are friends, but they're not dating," says the source. "They've gone out to dinner."

He's also "still very close with" his ex-wife Madonna, adds the source.
Basically, Sean Penn wants you to know that he's moody and edgy and his brilliant mind can't calm down because he's so brilliant and you know he's cool because he smokes and drinks and lives at the gym and also he's got a line of women waiting to bang his hamface OKAY? That's basically it. I mean, part of this is for Robin Wright's sake – he's still irritated that she's moved on completely and is currently banging some younger man. But part of it is for our benefit too, because Sean Penn rather desperately wants us to know that he's still a cool, edgy outsider. Is he? Or is this just kind of sad?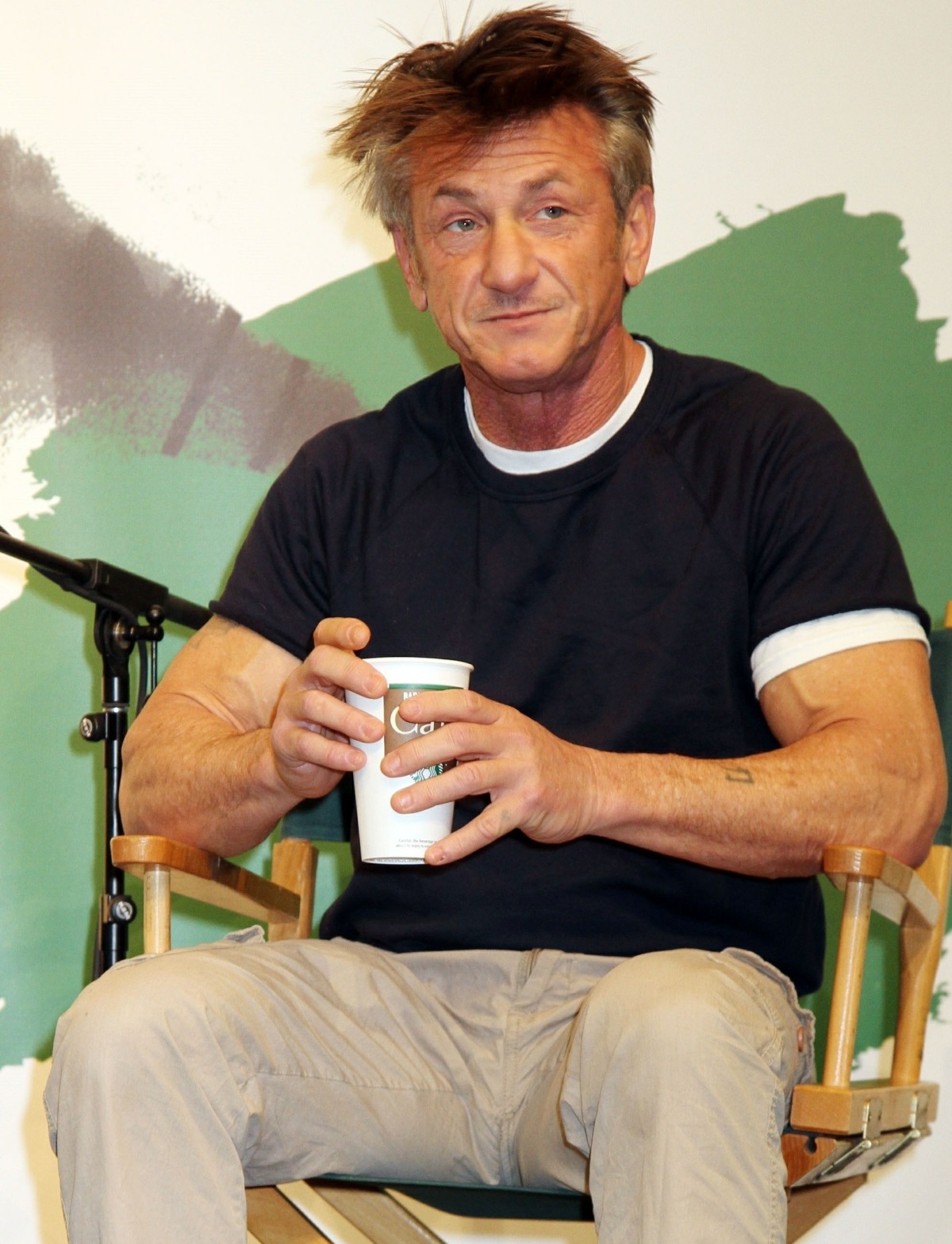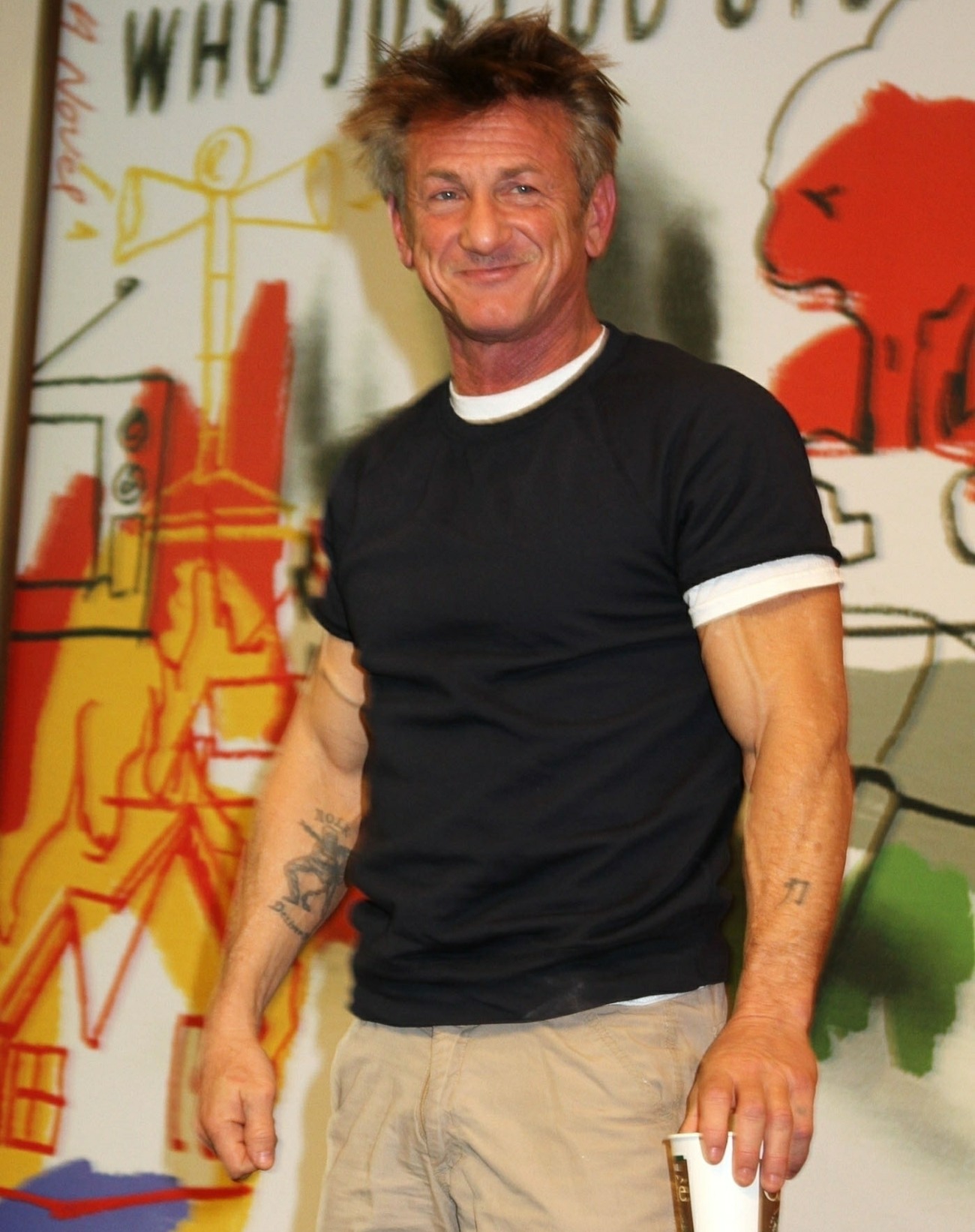 Photos courtesy of Backgrid.