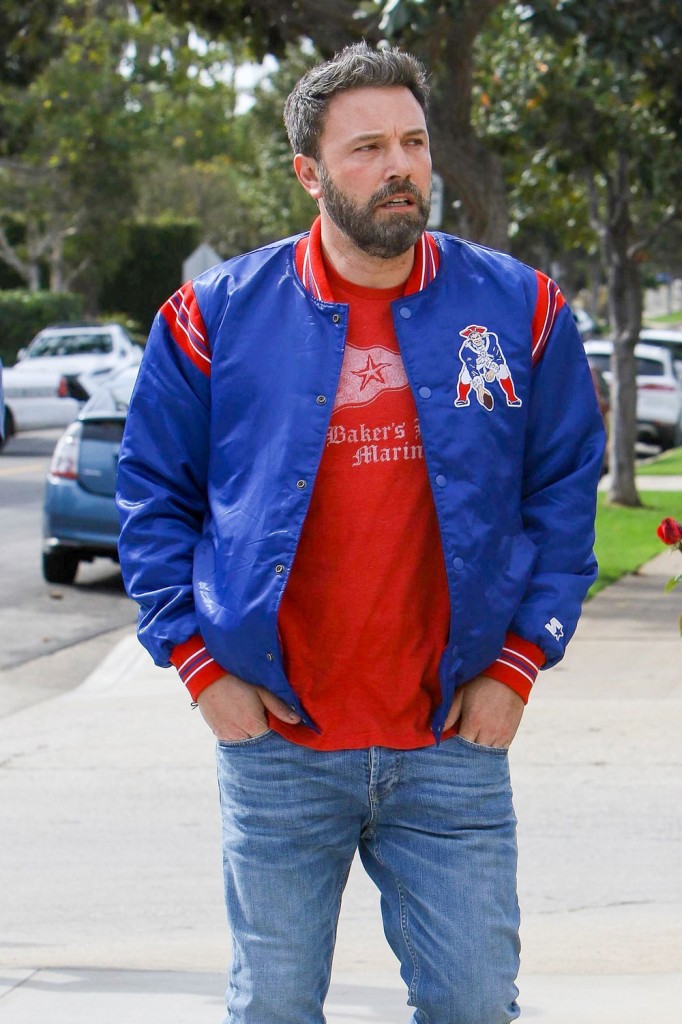 Ben Affleck hasn't tweeted anything since December of last year. He's not very active on social media and mostly uses Facebook, Instagram and Twitter to promote his projects and charity work and issue the occasional statement. So when he tweeted at The New Yorker recently it was notable. He wrote:
@NewYorker I'm doing just fine. Thick skin bolstered by garish tattoos.

— Ben Affleck (@BenAffleck) March 29, 2018
Affleck is likely responding to this article, written by Naomi Fry last week, about how Ben represents the kind of sadness of privileged white men who don't know what to do with themselves. It was about how people both identify with and lightly mock Affleck and how he's like so many men in power. Fry didn't even mention the sexual harassment allegations against Ben, but that came to mind as I read her piece.
So does this tweet represent a particular self awareness by Ben, meaning he knows he has thin skin, or does he actually think by declaring that he has thick skin we'll believe him? Is Ben pulling an "I'm a stable genius" on Twitter or is he being self deprecating? He's admitting he has that tattoo and is using Fry's adjective, "garish." Interesting how he kept up the facade that the tattoo was fake for a full two years. This is a man who didn't want the public to know that he had slave-owning ancestors. This is a man who called a video showing him grabbing a woman's boob a misinterpreted hug. He doesn't want the press to focus on the fact that he lied, he wants us to think that he's ok with that and that he's owning his mistake. Fry's article hit close to home.
Twitter users are trolling Fry over her column and she's owning them.
i love my job https://t.co/lEFFBVG09D

— Naomi Fry (@frynaomifry) March 29, 2018
Manically depressed in a lifeless hole is my rap name https://t.co/9f1vqVTwnx

— Naomi Fry (@frynaomifry) March 30, 2018
Also The Cut's Lisa Ryan did a story earlier this week about Ben Affleck's t-shirts always being stained. He's no doubt seen that one too. Last month Allie Jones wrote an article called "A Miserable Gallery of Ben Affleck Smoking Through The Pain of Existence." I love her opening line! "Ben Affleck loves to smoke and hates the thought of existing in his own body for the rest of his time on earth."
An Ode to Ben Affleck's Stained T-Shirts https://t.co/vRc3NpID76 via @thecut

— semiographs (@vizcult) March 28, 2018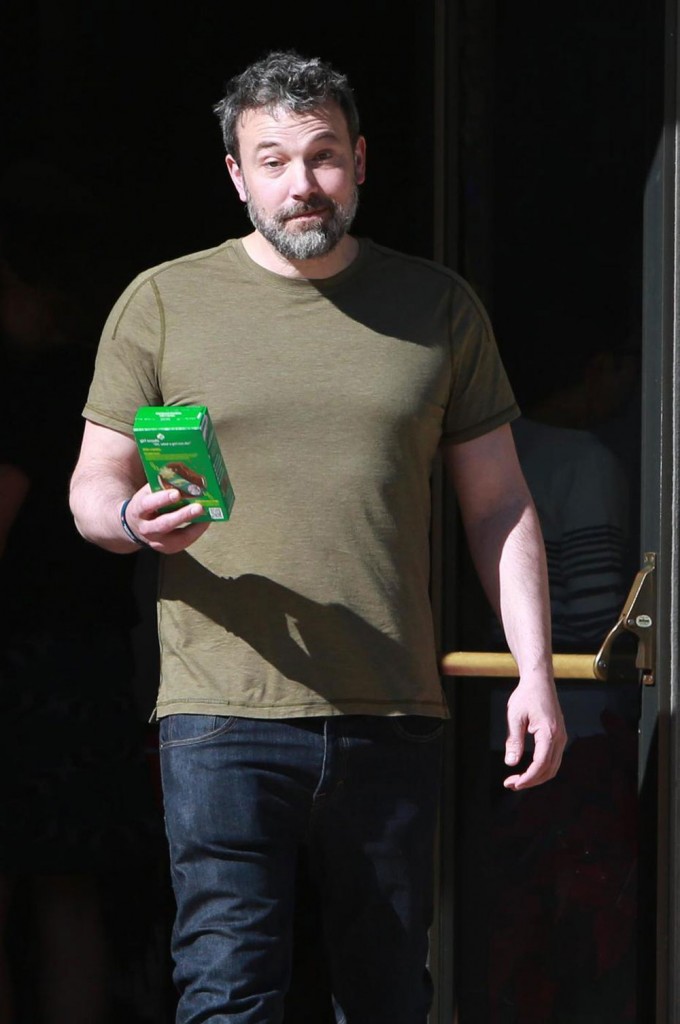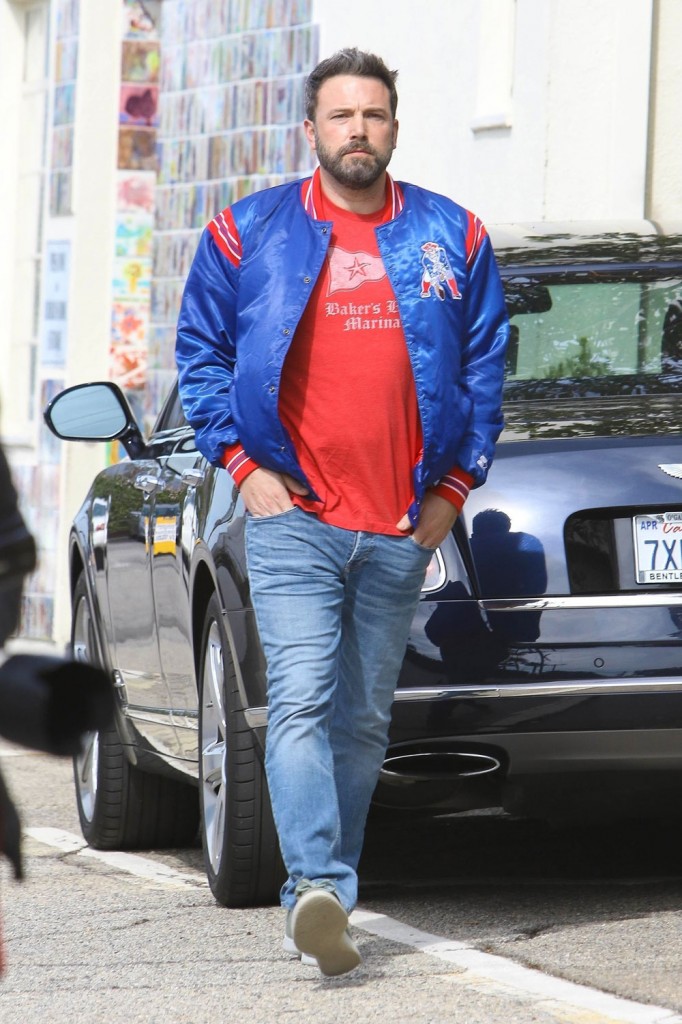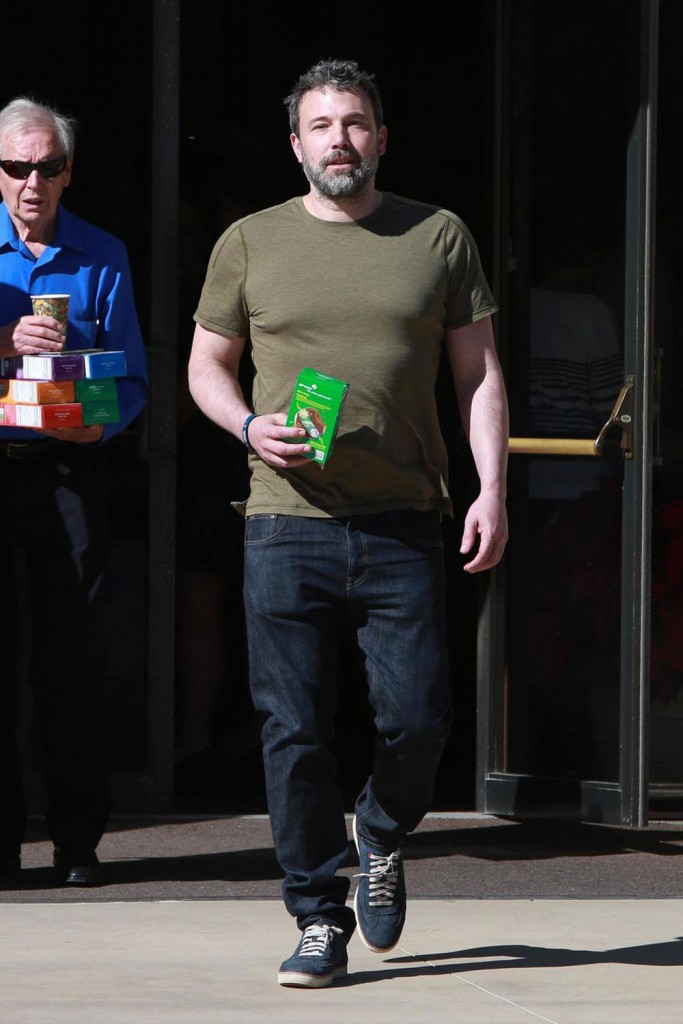 These photos are from 1-28-18 and 3-18-18. Credit: Pacific Coast News and Backgrid