This Sunday: The Meghan Markle story – by Andrew Morton @AndrewMortonUK pic.twitter.com/W2wjnIUtnN

— SundayTimesMagazine (@TheSTMagazine) March 30, 2018
Katie Nicholl is releasing a book about Prince Harry ahead of his wedding, which we've known for weeks now. But did you know Andrew Morton is releasing a book about Meghan Markle? It's an ebook called Meghan, A Hollywood Princess. Andrew Morton arguably made a name for himself for his books about Princess Diana. The first book he did about Diana was with Diana's help – she gave him hours and hours of interviews, but because of the arcane relations between royalty and press, he couldn't quote her directly and there was some question about whether Diana "agreed" to the so-called unauthorized biography. She did agree to a lot of it initially, although Morton published a lot of stuff in her lifetime which made her very unhappy, and he's done books about her after her death too.
All of which to say, I'm concerned about this book and Meghan should be concerned as well. Morton doesn't have a reputation for making stuff up out of thin air – he actually does the leg work, or he used to, and he doesn't mind doing interviews with people *around* a royal figure, people who have an ax to grind. People like… Meghan's first husband Trevor Engelson. The first excerpts from Morton's book are about her first marriage. Girl, I'm worried!
In an excerpt from Meghan, A Hollywood Princess published by The Sunday Times this weekend, Morton reveals new details about Meghan's relationship with Hollywood producer Trevor Engelson, who she was married to in 2011. Morton writes in the book that Meghan and Engelson met at a dive bar while she was getting her start in acting… Meghan was starting to work as an actress, nabbing a small sitcom role and joining Deal or No Deal. When Meghan got her break in Suits, the show filmed in New York and then Canada, meaning the actress would be based away from her then-new fiancé.

Meghan and Engelson thought "the sacrifice was going to be worth it," Morton writes, noting that it was just a month before the wedding when Suits was renewed for a second season, confirming that the long-distance nature of their romance would continue. The duo tied the knot in 2011, in what a bridesmaid recalls to Morton was a "moving wedding," complete with the couple writing their own vows.

Then Meghan flew back to Canada after the celebration for filming. Morton writes in The Sunday Times excerpt that it wasn't long before "cracks began to appear in their marriage."

Markle announced the end of their two-year marriage in the summer of 2013, and they officially divorced a year later. But the separation was "totally out of the blue" for Engelson, according to Morton.

"Trevor went from cherishing Meghan to, as one friend observed, 'feeling like he was a piece of something stuck to the bottom of her shoe,' " writes Morton.
Oooh, what do you want to bet that Trevor spoke to Andrew Morton? What do you want to bet that Ninaki Priddy spoke to Morton too? Ninaki was Meghan's childhood friend who attended Meghan's first wedding, and Ninaki sold Meghan out last December. Literally, Ninaki sold all of her old photos of Meghan to the British tabloids, and Ninaki told a f–ked up story about how Meghan abandoned the true love of her life, Trevor.
Apparently, Morton also reveals that Meghan dumped Trevor "by post" (meaning, she sent him a Dear John letter, I guess) along with her wedding ring. She just sent him her wedding ring through the mail! And the only thing she took from their West Hollywood home was the blender. Which makes me wonder if there's a lot more to the story of Meghan's first marriage, and if everything was as hearts-and-roses as Trevor and Ninaki would have had us believe.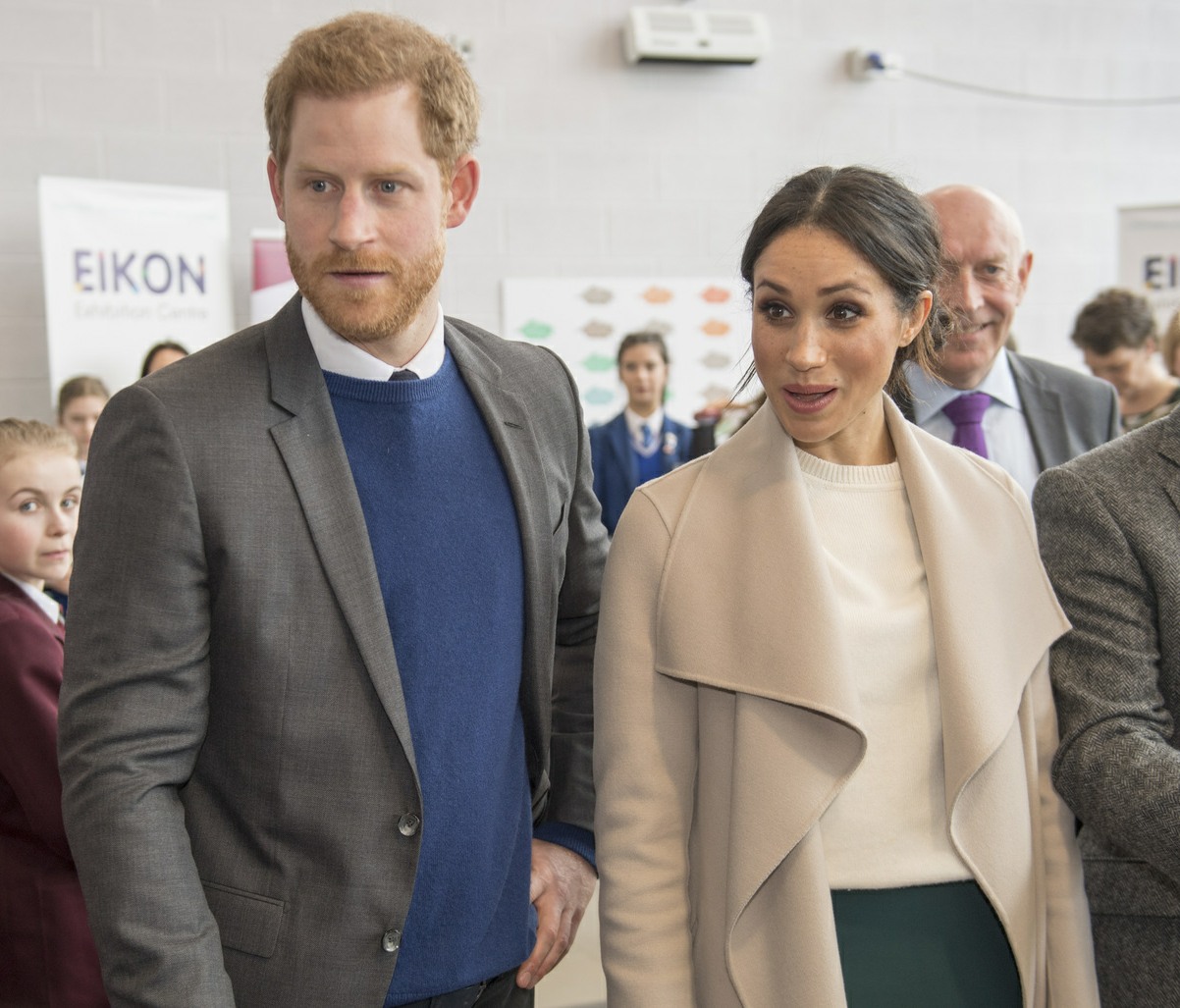 Photos courtesy of Backgrid, Pacific Coast News, Twitter.